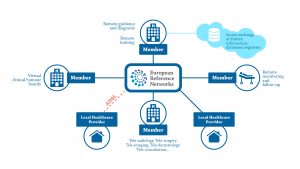 The clinical patient management system (CPMS) is an e-health platform provided to the ERNs by the European Commission. The focus will be on diagnosis and treatment for patients by providing tools for collaboration and virtual consultations.
To find out more about the thinking behind the platform and how it will work the European Commission has produced this short video.
The CPMS platform is currently undergoing an internal pilot phase and will be live in spring 2018.