Clinical Patient Management System (CPMS)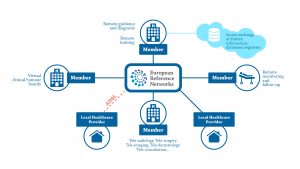 The Clinical Patient Management System (CPMS) is a secure web-based application to support European Reference Networks in the diagnosis and treatment of rare or low prevalence complex diseases or conditions across national borders. The CPMS implements a one use case that is e-consultation of rare and complex cases. These cases are discussed in multidisciplinary panels which are formed of ERN experts.
Access to the CPMS is done via the expert centres that belong to ERN-RND.
The ERN-RND is currently piloting the use of the CPMS.
To find out more about the thinking behind the platform and how we expect it to work and be used in the future, the European Commission has produced this short video.