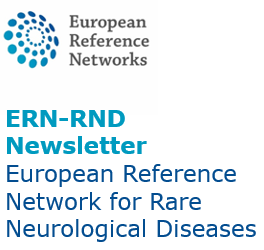 The world is currently going through very challenging times in which solidarity and patience should help us go through these difficulties altogether and move forward. We are thinking of everyone directly affected by COVID-19, those working on the front lines to save lives as well as everyone working to support our societies during this crisis.

For the next few weeks, ERN-RND's coordination office will be working from home most of the time. For some team members, home office goes along with the care of young children. So working hours will rather be irregular and responses might be slightly delayed.
Although the current situation is also challenging for us, we offer any support we can provide. Please do not hesitate to get in touch with us!
ABOUT US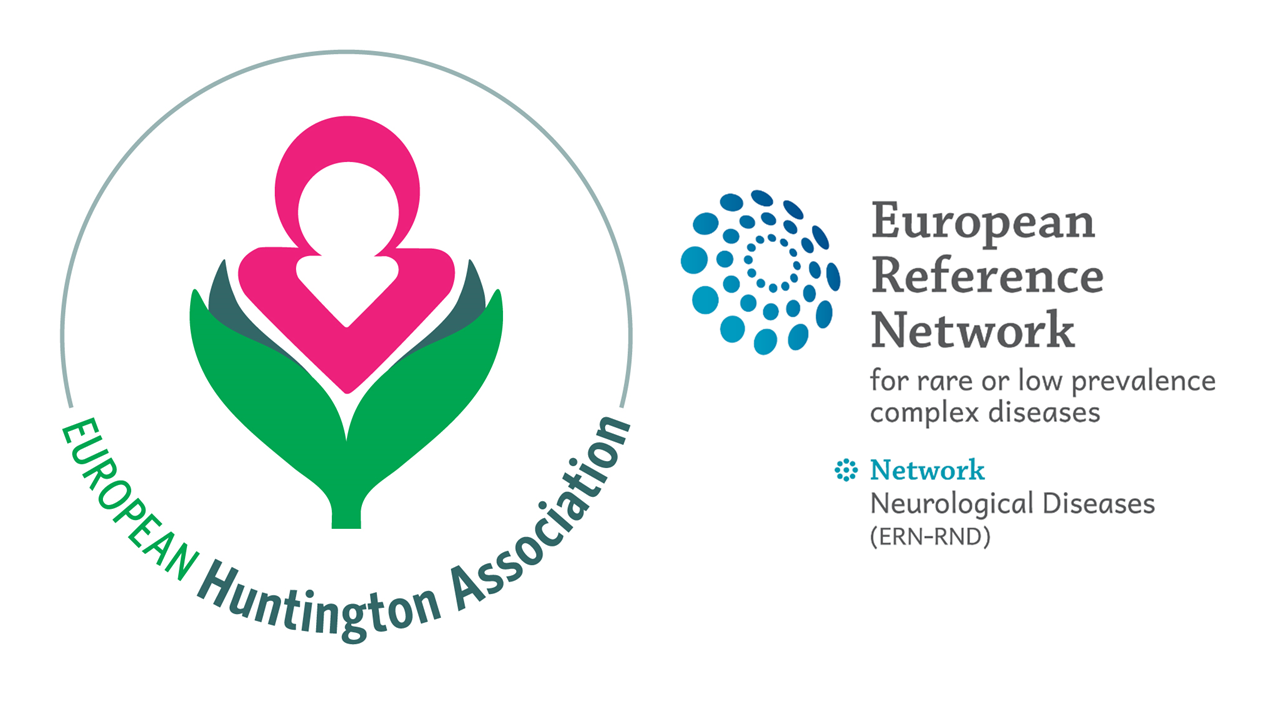 Special Webinar on "Huntington's disease and the Covid-19 pandemic – a difficult combination"
The European Huntington Association (EHA) and ERN-RND are organising a special webinar in order to support Huntington's disease (HD) patients and their families during the COVID-19 pandemic causing a lot strain and isolation. There will be a panel of 14 HD experts in different medical specialties able to respond in more than 15 different languages.
T
Date: 6 April 2020
Time: 4-5:30pm CET
To join the webinar please click here.

Joint webinars by ERN-RND, EURO-NMD, EAN

ERN-RND Annual Meeting 2020

Due to the current COVID-19 pandemic, we regret to inform our ERN-RND members that ERN-RND's Annual Meeting scheduled to take place on 15-16 June in Leuven, Belgium has been cancelled. It will be postponed to a later yet unknown date. We apologize for the inconvenience and we will let you know once a new date has been confirmed.
COVID-19

Clinicial Management Support System launched
The European Commission launched the COVID-19 Clinical Management Support System which will support clinicians in hospitals that are currently facing the coronavirus emergency all over Europe. It will help to create rapid connections across Europe among the hospitals indicated by the Member States as reference centres for COVID-19. This initiative is based on the experience of European Reference Networks who use the Clinical Patient Management System (CPMS) to virtually discuss rare and complex patient cases.
EUROPEAN REFERENCE NETWORKS (ERNs)

ERNs celebrate third anniversary
The European Reference Networks celebrated their three years of life on 9 March! We are proud to be part of this journey aiming at bringing together the rare disease community and successfully moving forward towards a better future for rare disease patients. ERNs bring together more than 900 highly specialised healthcare units from over 300 hospitals in 26 EU countries.
RARE DISEASE DAY 2020

ERN-RND coordinator's talk on RDD2020
As mentioned in our previous newsletter, ERN-RND participated to events on or before Rare Disease Day 2020 which were great opportunities to emphasize the value of European Reference Networks for research and healthcare in the field of rare diseases.
Holm Graessner, ERN-RND coordinator and managing director of the Center for Rare Diseases in Tübingen, Germany gave a talk at the South Germany Rare Disease Day (Süddeutscher Fachtag der Seltenen Erkrankungen) on 29 February in Ulm, Germany.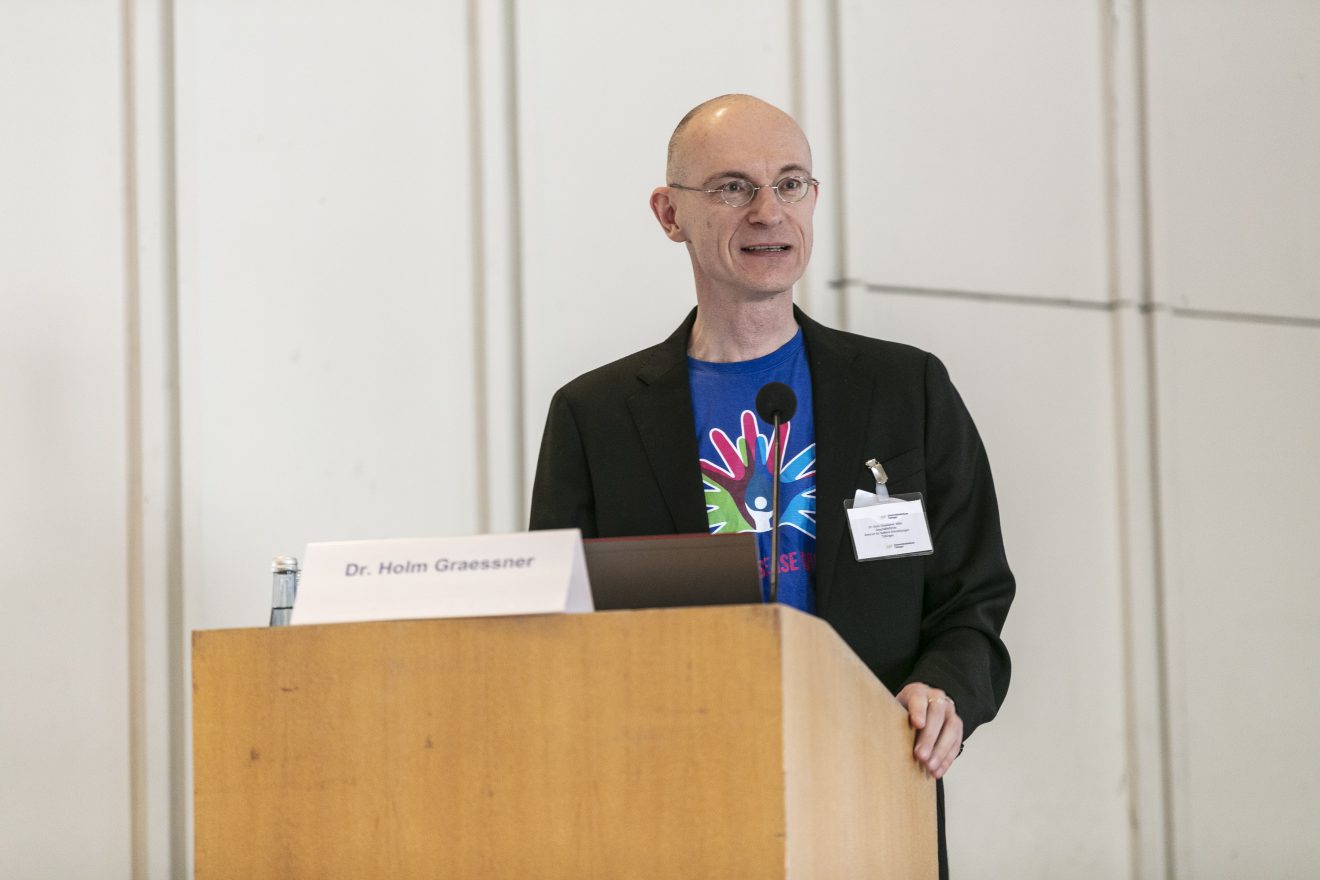 Holm Graessner, ERN-RND coordinator on RDD2020 in Ulm, Germany
SOLVE-RD

Call for connection applications for RDMM-Europe
The 3rd call of the Solve-RD brokerage service has been announced. All Solve-RD beneficiaries and associated partners can submit a Connection Application by Wednesday, 8 April.
NEUROLOGICAL ORGANISATIONS


EFNA survey
The European Federation of Neurological Associations (EFNA) has launched a survey in 8 languages on stigma and neurological disorder as part of Brain Awareness Week which took place on 16-22 March. The purpose of this survey is to identify factors contributing to stigma against people living with neurological disorders in order to develop strategies that will help combat it.
Deadline to complete the survey: 15 June.
EVENTS

ECRD 2020
Date: 14-15 May 2020
Venue: Online
Due to the current COVID-19 pandemic, the 10th European Conference on Rare Diseases & Orphan Products will take place online.
We are pleased to announce that our posters have been accepted:

Knowledge travels, not trainees and trainers: joint webinar series of the European Academy of Neurology, ERN EuroNMD and ERN-RND
ORPHAcoding RD Patients in a Rare Disease Centre - The Tübingen Solution
The European Reference Network for Rare Neurological Diseases (ERN-RND)
We are looking forward to seeing you there online!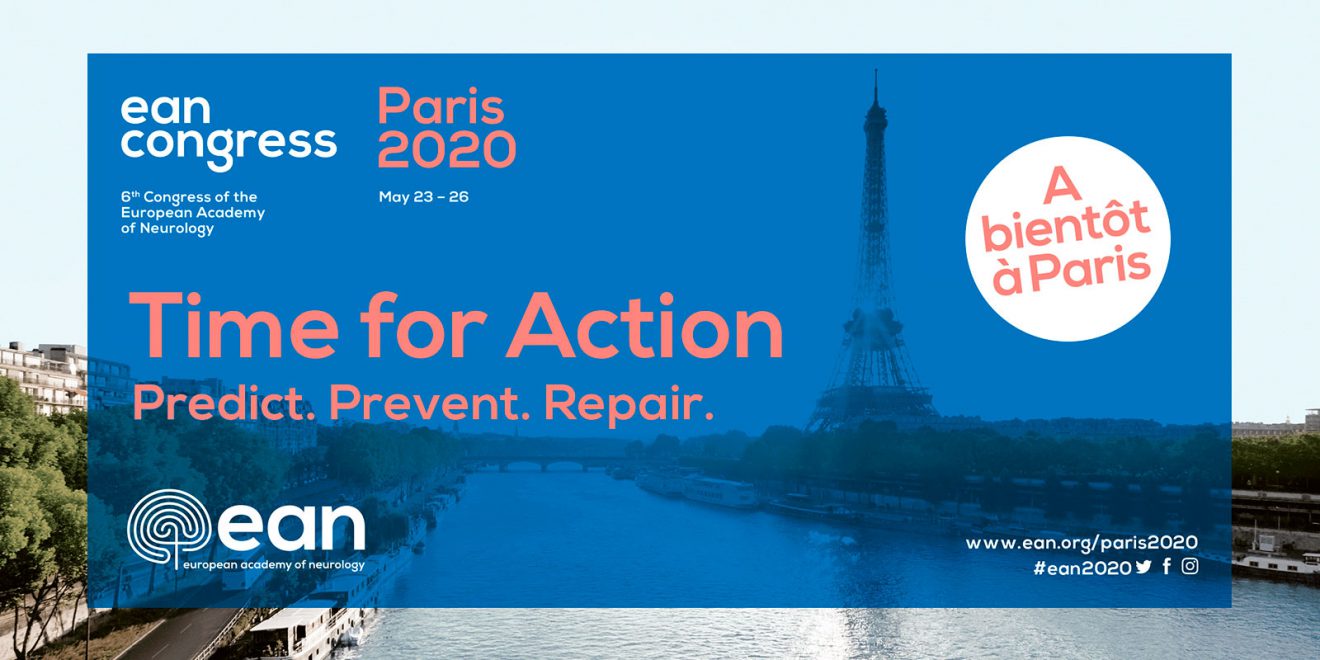 EAN Congress 2020
Date: 23-26 May 2020
Venue: Online
Due to current COVID-19 pandemic, the European Academy of Neurology (EAN) has decided to move the congress online. This will be a virtual congress free of charge offering lectures, posters, presentations, live interactions and meetings. An FAQ is also available answering common questions you might have.
ERN-RND's coordination team will be giving a talk on the "Joint webinar series on rare neurological, movement and neuromuscular diseases".
We are looking forward to seeing you there online!

NEWSLETTER
Please circulate this newsletter to your colleagues who can also sign up to receive it directly here or email alicia.brunelle@med.uni-tuebingen.de
ERN-RND Coordination team