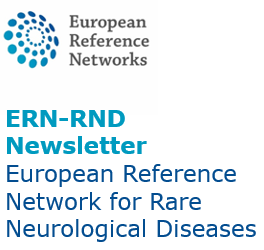 COVID-19

ERNs & COVID-19 wepbage
The European Commission created an "ERNs and COVID-19" webpage which you can find here. You will find information about the COVID-19 Clinical Management Support System (CMSS), initiatives to help patients affected by rare diseases and COVID-19 across ERNs as well as on a series of free webinars organised for healthcare professionals at the frontline of the care of COVID-19 patients.
COVID-19 & disease specific information
You will find below the links to the COVID-19 dedicated webpages of our ePAGs on the specific disease they represent: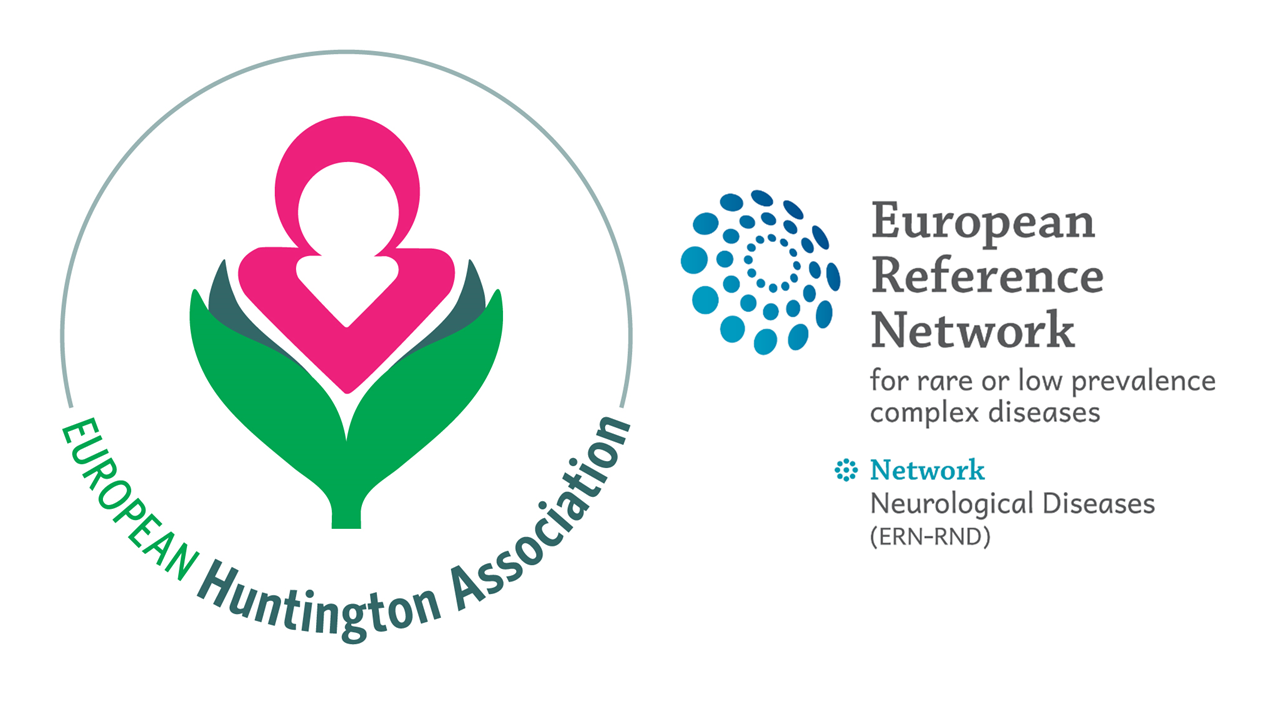 Recording webinar on "Huntington's disease and the Covid-19 pandemic – a difficult combination"
The European Huntington Association (EHA) and ERN-RND organised a special webinar in order to support Huntington's disease (HD) patients and their families during the COVID-19 pandemic causing a lot strain and isolation. A multidisciplinary panel of 16 HD experts from a variety of European countries talked about the specific risks for HD patients, gave an update on consequences for the ongoing HD studies and trials as well as some advice on how to cope with this new situation.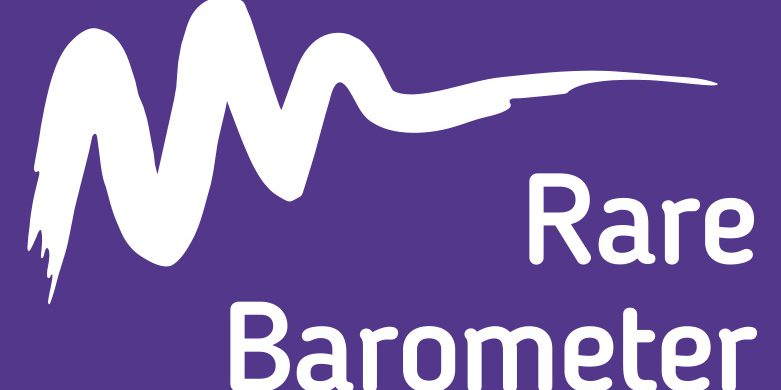 New Rare Barometer survey on rare disease patients' experience of COVID-19

The survey on rare disease patients' experience of COVID-19 launched by EURORDIS is now available for people living with a rare disease as well as their family members to complete it. This survey is essential for the rare disease community. It will enable us to measure how the virus is affecting rare disease patients' lives and give us the possibility to communicate facts and figures to decision-makers, so that people living with a rare disease are not left behind when handling the crisis.
It should take no more than 15 minutes to complete the survey which has also been translated in 23 languages.
The more people will take the survey, the stronger our voice will be!
HUNTINGTON'S DISEASE AWARENESS MONTH

Every year, Huntington's Disease (HD) Awareness Month takes place in May shining a light on people affected by Huntington's Disease. We kindly encourage patients, carers, clinicians and researchers to share their HD stories, photos and videos online using #LetsTalkAboutHD. And please don't forget to tag us on Twitter and Facebook.
It is a great opportunity to speak up: share information about HD, what it is like to live with HD or care for someone with the disease as well as working with patients or towards finding a cure.
ABOUT US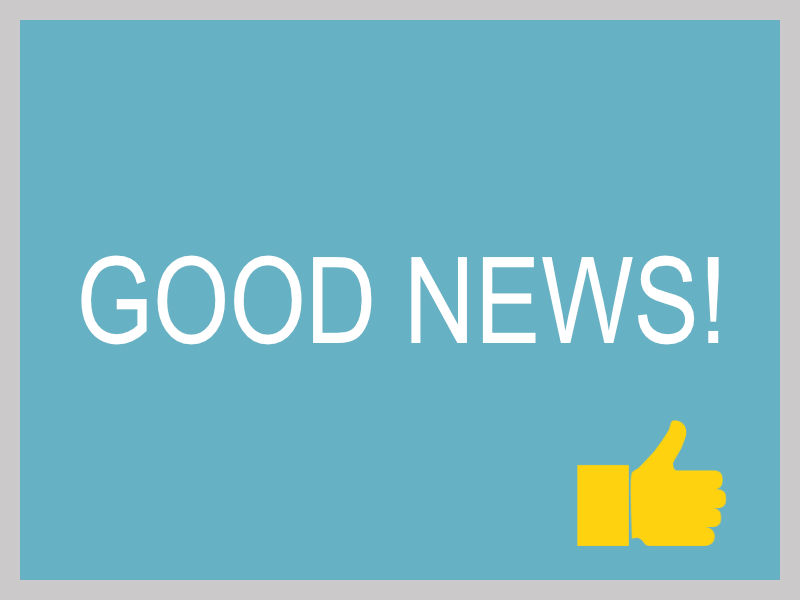 Manuscript accepted in European Journal of Neurology

We are a very pleased to announce that the manuscript "Management of rare movement disorders in Europe: outcome of surveys of the European Reference Network for Rare Neurological Diseases" has been accepted for publication in the European Journal of Neurology.
Congratulations to the authors of this paper: Celia Painous, Nienke JH van Os, Anna Delamarre, Ieva Michailoviene, Maria J Marti, Bart P van de Warrenburg, Wassilios G Meissner, Algirdas Utkus, Carola Reinhard, Holm Graessner and Marina AJ Tijssen.
Thank you for this collaborative effort! We are looking forward to reading the publication soon.

Upcoming joint webinars by ERN-RND, EURO-NMD, EAN

12 May, 3-4pm CET, Paroxysmal dyskinesias: update on clinical and genetic aspects (paediatric focus), Giovanna Zorzi (Foundation I.R.C.C.S - Institute of Neurology Carlo Besta, Milan, Italy). Sign up here.
26 May, 3-4pm CET, Primary progressive aphasia subtyping in clinical practice, Rik Vandenberghe (KU Leuven, Belgium). Sign up here.
ERN-RND online Annual Meeting 2020

ERN-RND's Annual Meeting 2020 was scheduled to take place on 15-16-17 June in Leuven, Belgium. We had planned a scientific symposium for day 1, the annual meeting including updates on ERN-RND's activities and DG specific discussions on day 2 and the board meeting on day 3.
Due to the current COVID-19 pandemic, to ensure the safety of all participants and to help stop the spread of the virus, we have decided to cancel this year's face-to-face annual meeting.
We are in the process of planning an online version of our annual meeting, here is the latest information:

The scientific symposium "Neurorehabilitation" planned for Monday 15 June will be changed to a series of educational webinars focused on the topic of "Neurorehabilitation" accessible to everyone. Dates and topics will be announced separately and will be available here.
An overview presentation in regards to the state of play of ERN-RND will be provided online for individual attendance.
We are currently looking at different options for other online meetings to be held on Monday afternoon.
Disease group sessions will take place online on Tuesday 16 June.
ERN-RND's board meeting will be held online on Wednesday 17 June from 9:00-10:30.
More information will follow soon!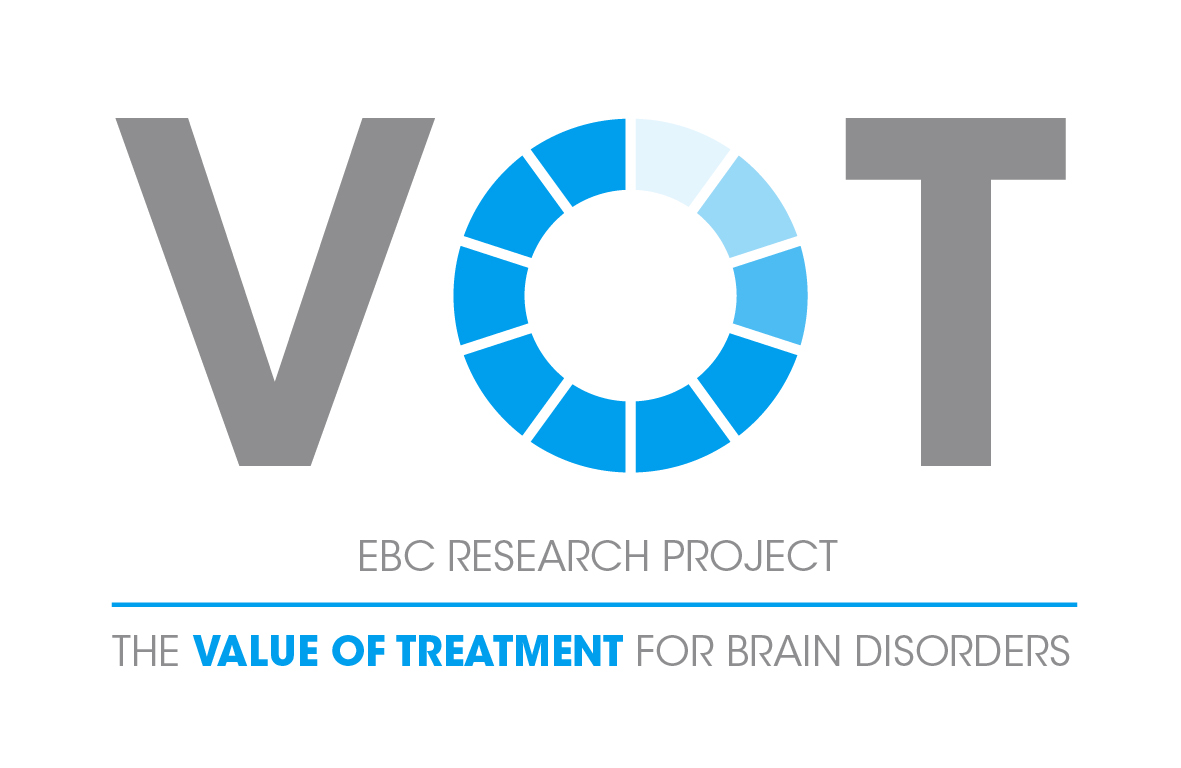 Value of Treatment meeting, round 2 (VoT2)

ERN-RND will be participating to the online VoT2 meeting coordinated by the European Brain Council on 18 May 2020. ERN-RND is a member of both the Ataxia and the Dystonia working groups. The objectives of the VoT project are:

To identify treatment gaps (or barriers to care) and causing factors along the care pathway and propose solutions to address them
To assess health gains and socio-economic impacts resulting from best practice healthcare interventions, in comparison with current care or no treatment
To converge evidence to policy
EUROPEAN REFERENCE NETWORKS (ERNs)

The latest ERN Newsletter is now available. It covers four different sections:

ERNs and COVID-19
Interviews with key players
News from the ERN community
Good practices and inspirational stories
We are grateful to the European Commission (DG Health and Food Safety) for having our story on ERN-RND's joint webinars with EURO-NMD and the European Academy of Neurology included in this last section! We hope that as many healthcare professionals, patients, patient representatives and other interested parties as possible across the world can benefit from this very valuable educational resource.
CPMS

CPMS is constantly being improved according to users' feedback. The next release with fundamental simplifications is expected for the end of September.
As of now the following six ERN-RND Affiliated Partners are encoded in the system and can start using it:

Medical University Vienna, Austria
University Hospital Centre Zagreb, Croatia
Aarhus University Hospital, Denmark
Tartu University Hospital, Estonia
Oulu University Hospital, Finland
Pauls Stradins Clinical University Hospital, Riga, Latvia
Some of them have already been trained and the next step is to enter patient cases for which they need a second opinion from other experts and carry out an online consultation. Each person in charge of the CPMS within the Affiliated Partners is kindly invited to start this process.
If you have any questions or doubts, please contact Péter Balicza from Semmelweis University in Budapest, Hungary via email or phone (+36-1-4591492).
EJP RD


research funding,
data resources & tools,
training & empowerment,
acceleration of research translation & clinical trials
ERN-RND is part of EJP RD and coordinates Pillar 3 of Work Package (WP) 17 called "Training & Empowerment" aimed at filling the gap in the available education on rare diseases research.
We are pleased to announce that three workshops were recommended for funding:

Launching Advisory Committees for Therapeutics (ACT) in rare diseases. Joanne Lee, Newcastle University, UK – EJP RD beneficiary.
Intranodal Magnetic Resonance Lymphangiography Studies Workshop. Willemijn M. Klein, Radboud University Medical Center Nijmegen, The Netherlands. VASCERN – EJP RD beneficiary.
Methods to study rare diseases, their causes and treatments: The Basics & Beyond.
Olaf Dekkers. Leiden University Medical Center (LUMC), The Netherlands. Endo-ERN – EJP RD beneficiary.
Selected applicants will receive financial support for the organization of a 2-days workshop for 20 participants. Please note that due to the current COVID-19 pandemic, organisation of the workshops as well as the selection process for workshop participants are currently on hold.
NEUROLOGICAL ORGANISATIONS


EFNA survey
The European Federation of Neurological Associations (EFNA) survey on stigma and neurological disorder is still open. If you haven't done it yet, please remember to fill it out. Your input will help identify factors contributing to stigma against people living with neurological disorders in order to develop strategies that will help combat it.
Deadline to complete the survey: 15 June.

EVENTS

ECRD 2020
Date: 14-15 May 2020
Venue: Online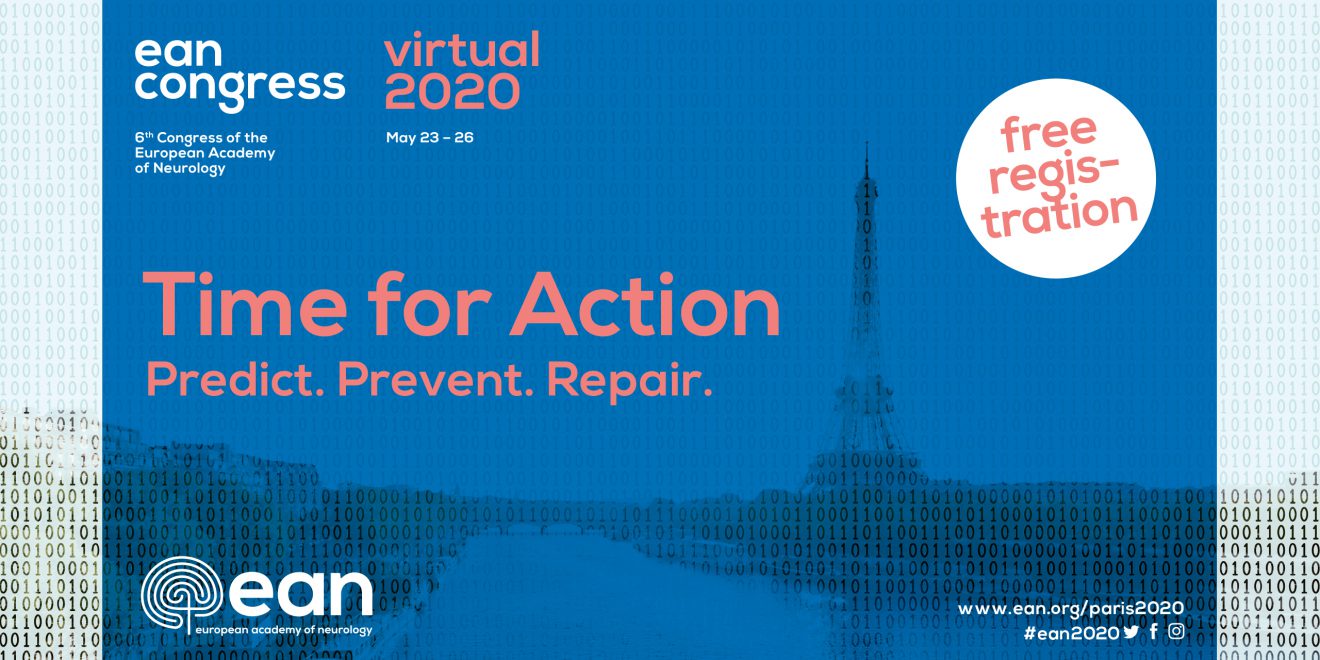 European Academy of Neurology Congress 2020 (free event)
Date: 23-26 May 2020
Venue: Online
NEWSLETTER
Thank you for your support and stay safe.


ERN-RND Coordination team