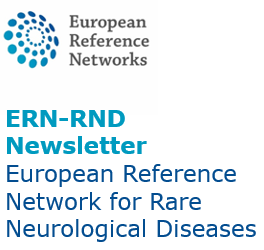 We hope that you had a nice summer and that you are well rested. The coordination office is back to work after a couple of weeks of break in August and we are looking forward to plenty of webinars, collaborative projects, online meetings and more in the upcoming months with ERN-RND colleagues and partners!


We wish you all a pleasant reading as well as a good start in the autumn season. Take care!
ABOUT US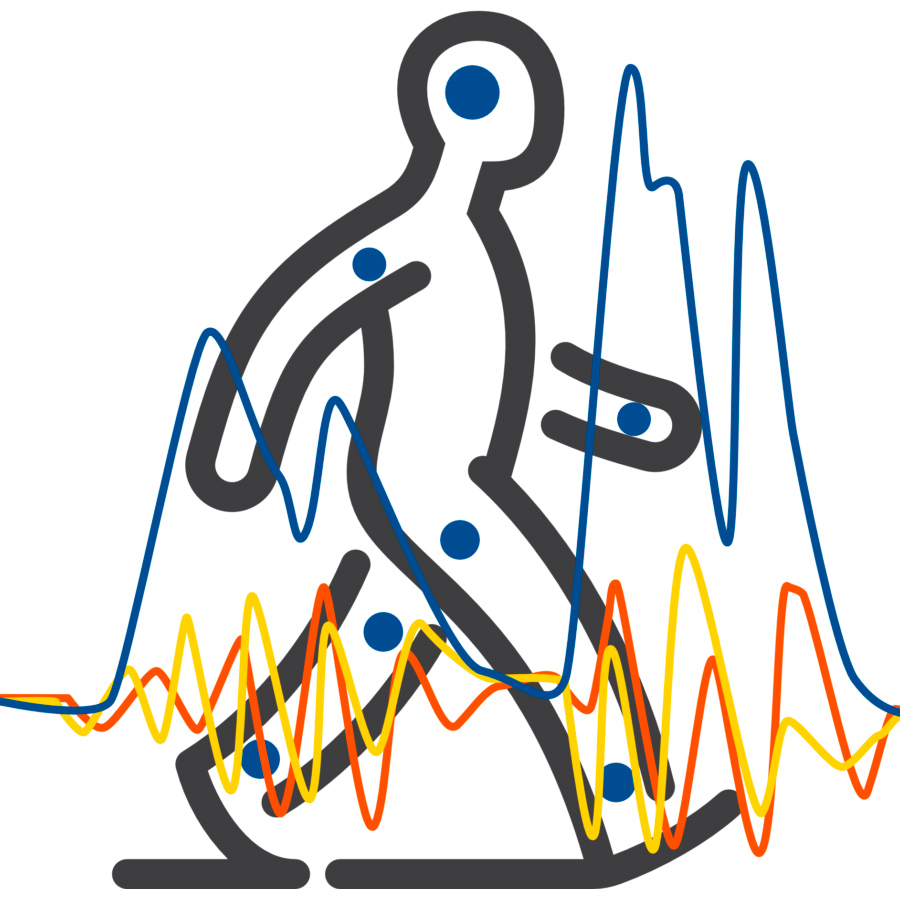 Upcoming joint webinars by ERN-RND, EURO-NMD, EAN
ERN-RND webinar, 8 September, 3-4pm CET, Semantic variant of primary progressive aphasia, Robert Rusina & Zsolt Cséfalvay (Charles University Thomayer Hospital & Comenius University, Czech Republic). Sign up here.
ERN-RND webinar, 10 September, 3-4pm CET, How to assess and manage spastic gait in rare diseases?, Gál Ota (General University Hospital in Prague, Czech Republic). Sign up here.
ERN-RND webinar, 15 September, 3-4pm CET, A challenge in neurogenetics: Huntington's disease in kids, Ferdinando Squitieri (Fondazione IRCCS Casa Sollievo Sofferenza & CSS-Mendel Institute, Italy). Sign up here.

The network has been on social media for a while now: it started off with Twitter and Facebook followed by YouTube. By further increasing its presence online thus leveraging the dissemination power of social media, ERN-RND can effectively continue to raise awareness of rare neurological diseases in Europe and beyond. This is why it has now also joined the professional social media platform LinkedIn.
NETWORK MEMBERS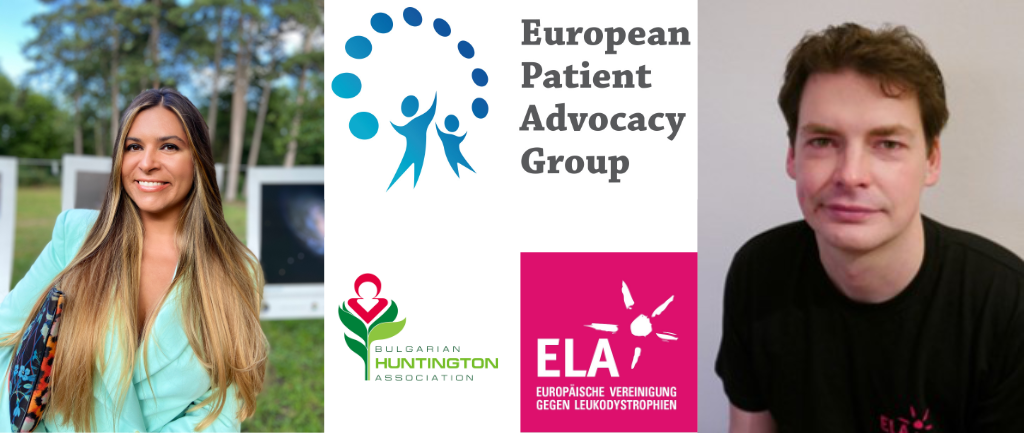 ERN-RND ePAG patient advocates
We are pleased to welcome two new ERN-RND ePAG patient advocates:

We are looking forward to working together!

The FTD talk team at the UCL Queen Square Institute of Neurology in London led by ERN-RND member Jonathan Rohrer have launched their new website! Filled with plenty of very useful resources on frontotemporal dementia (FTD), you will find information about the team's projects, for example, the genetics and pathology of FTD as well as a variety of factsheets to help you better understand the disease and more.
SOLVE-RD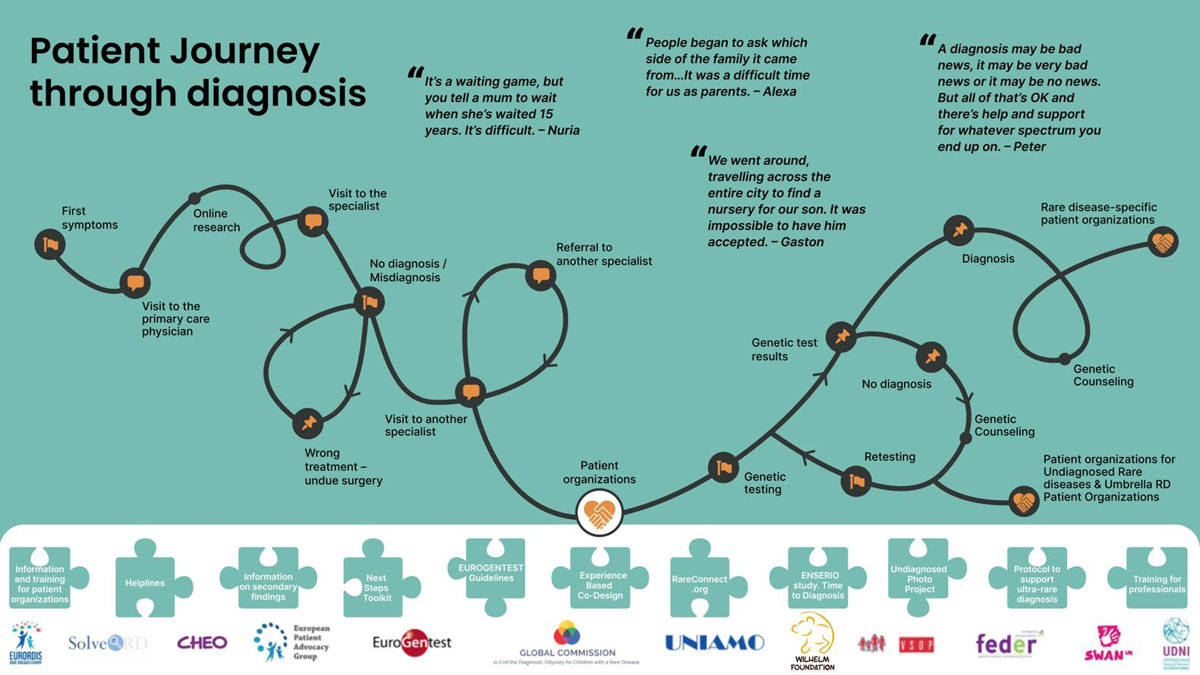 Patient journey through diagnosis
The EURORDIS-led Community Engagement Task Force (CETF) within Solve-RD has created an infographic – the patient journey through diagnosis – which demonstrates the diagnostic odyssey many people experience on a daily basis and presents existing resources from CETF member organisations to support patients on this journey. It is available in English, French, German, Dutch, Turkish, Czech, Spanish, Italian, Portuguese and Swedish.


Solve-RD Rare Disease Models & Mechanisms Network (RDMM-Europe)
The European Rare Disease Models & Mechanisms Network (RDMM-Europe) was set up within the H2020 project Solve-RD

with the aim of linking clinicians discovering new genes in patients with rare diseases to basic scientists, who can validate equivalent genes and pathways in model organisms. Solve-RD will provide 50 Seeding Grants (20,000 EUR each) to fund projects that will allow rapid confirmation of potentially disease-causing genes and decipher the underlying molecular disease mechanisms.
NEUROLOGICAL ORGANISATIONS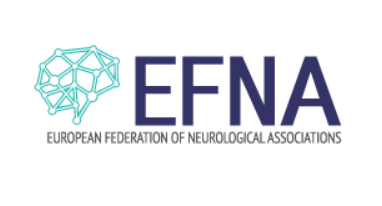 In celebration of World Brain Day 2020, EFNA published the results of its survey on "neurological disorders and stigma" on 22 July. 1373 responses to the survey were received from 37 countries and 92% of respondents reported feeling affected by stigma on account of the neurological disorder they live with.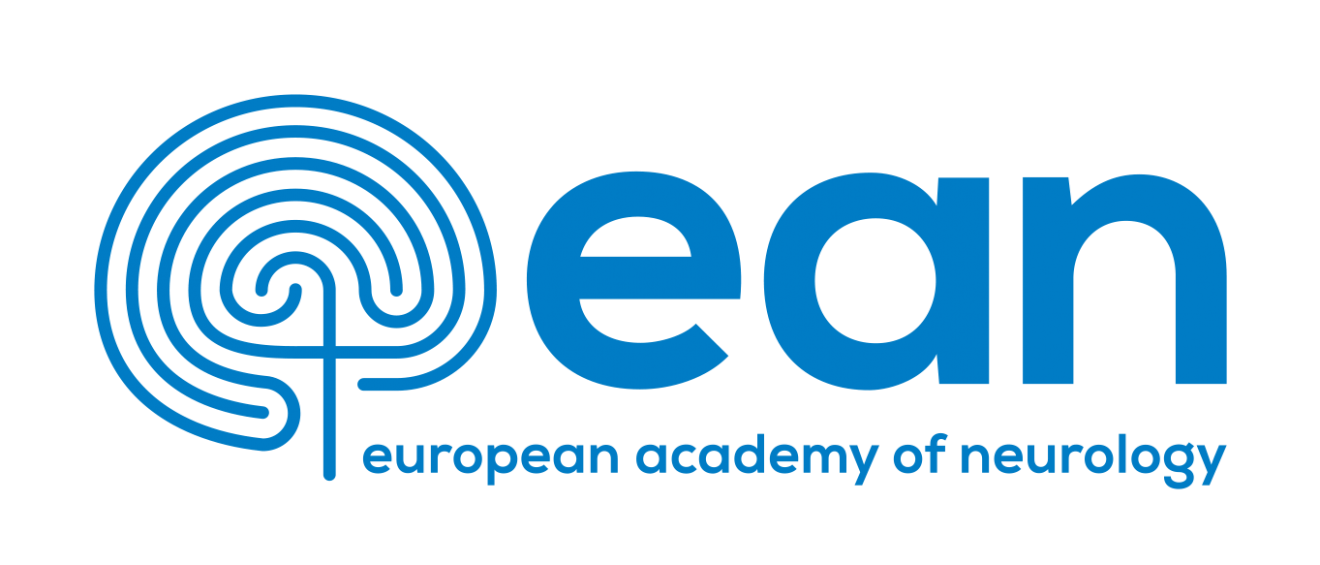 EAN Clinical Fellowship 2021
The EAN Clinical Fellowship programme provides a clinical observational experience in a department with recognised expertise in a specific field for neurologists in training or who have recently qualified.
Application Deadline for 2021 is 31 October 2020.
FUNDING

EJP RD call for research training workshop topics is open
The European Joint Programme on Rare Diseases (EJP RD) has opened the call for the selection of topics for research training workshops.
The aim of this call is to identify the most suitable topics for the organization of research training workshops targeted to the European Reference Networks (ERNs). Selected research training workshops will train ERN researchers and clinicians in ERN relevant innovative training themes. The workshops should aim at providing a cross-ERN added value.

David Marsden award 2021 call for submission
The call for submission for the David Marsden Award is open!
The award, presented every two years, was introduced by Dystonia Europe in 2003 to stimulate research on dystonia, especially by young scientists in Europe and awards € 10,000.
Accepted publications (i.e. manuscripts for original publication – no abstracts) include papers on aetiology, pathogenesis, diagnosis or therapies in dystonia or on the psycho-social effects.
Deadline for submissions is 31 January 2021.
ATAXIA GLOBAL INITIATIVES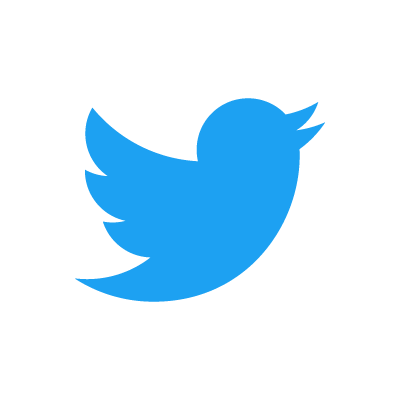 Ataxia Global Initiatives on Twitter
Ataxia Global Initiatives is on Twitter! Please follow them and spread the word around you.
EVENTS

4th EAN Taskforce for Rare Neurological Diseases Teaching Course
Update on genetic Autosomal Dominant Ataxias
Neurorehabilitation in rare neurological disorders
Huntington's disease
New genetic therapies

Online EJP RD General Assembly & Consortium Meeting 2020
It will be the perfect occasion to bring together all EJP RD members to have an open discussion on the work done so far and define the new roadmap for the next year. Topics discussed during dedicated sessions will include:

experimental data resources available in the EJP RD
applications of the EJP RD Virtual Platform
RD-Connect genome-phenome analysis platform and FAIRifying registries and databases
EJP RD funding opportunities with tips to build a successful proposal
introduction to translational research for clinical and pre-clinical researcher
clinical trials and more!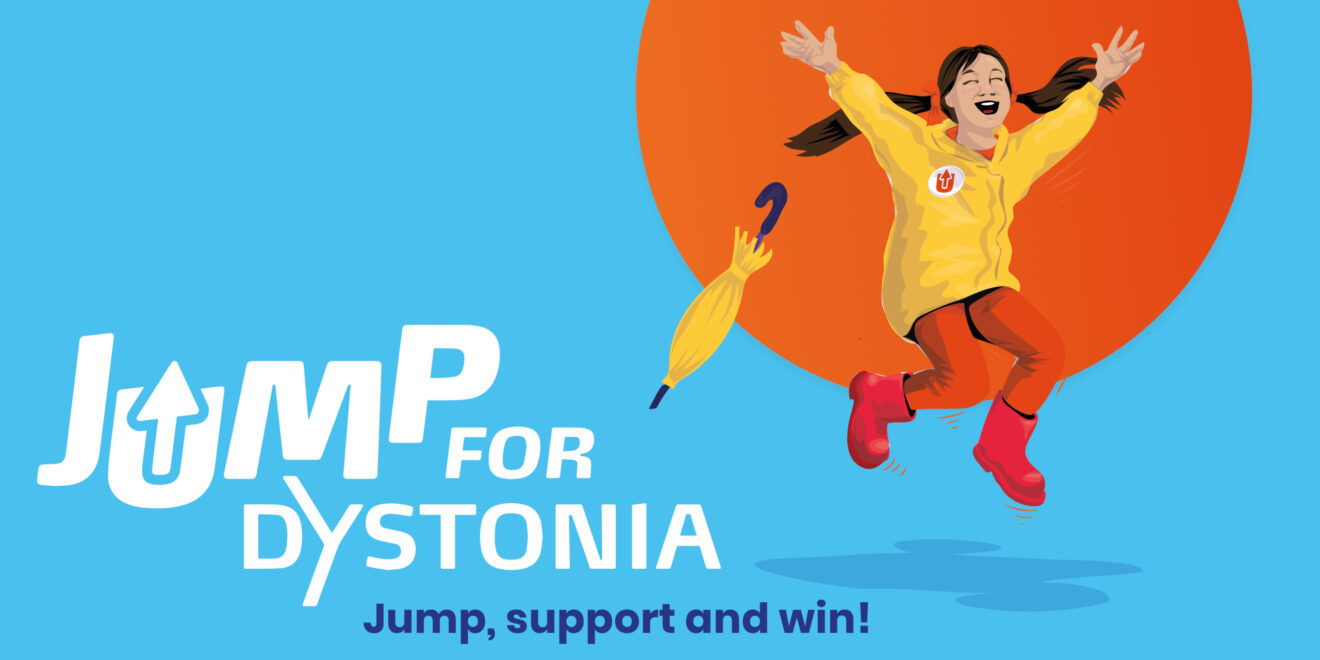 Dystonia Awareness Month 2020
September is Dystonia Awareness Month! And to mark the occasion, Dystonia Europe is organizing a social media competition encouraging its followers to jump and share their picture on social media using the hashtag #jumpfordystonia with a chance to win one of five prizes for the best jumps. The European umbrella organisation for national dystonia groups also suggested several different jumping styles from which you can choose so that people with reduced mobility can also take part.
Get ready to jump for dystonia from 1-31 September!



International Ataxia Awareness Day 2020 (IAAD)
Every year, International Ataxia Awareness Day takes place on 25 September to raise awareness of this rare condition affecting coordination, balance and speech. There are plenty of ways to share information about ataxia so that more people across the world know about it such as sharing ataxia stories on social media.
RECENT PUBLICATIONS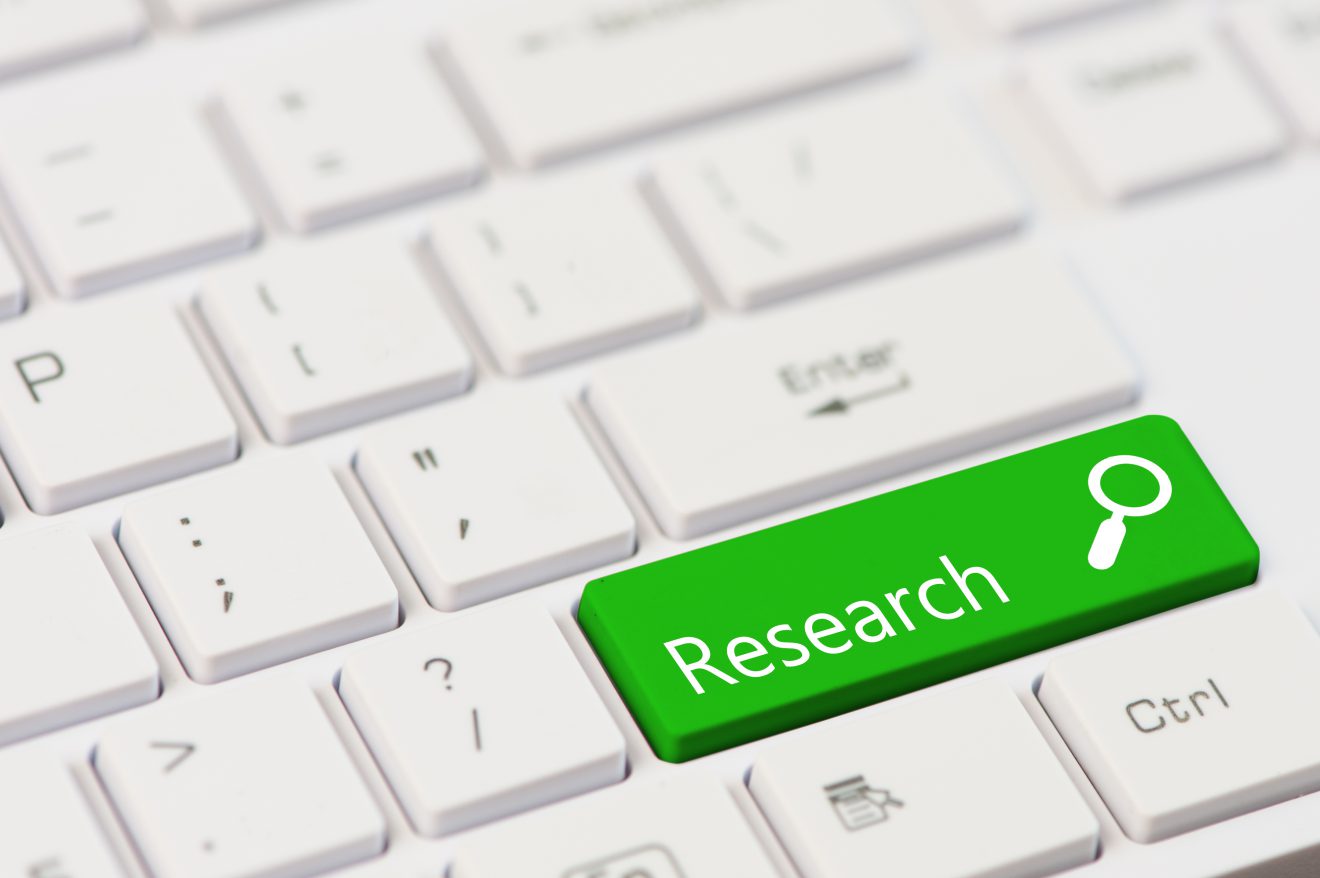 These publications include one or more ERN-RND member. Please note that once we are made aware of a new publication to which an ERN-RND member has contributed, we post the link to it in the news section the ERN-RND website here.
You can also email us directly at communication@ern-rnd.eu to let us know that you have recently published a research article.
NEWSLETTER
Thank you for your support.


ERN-RND Coordination team