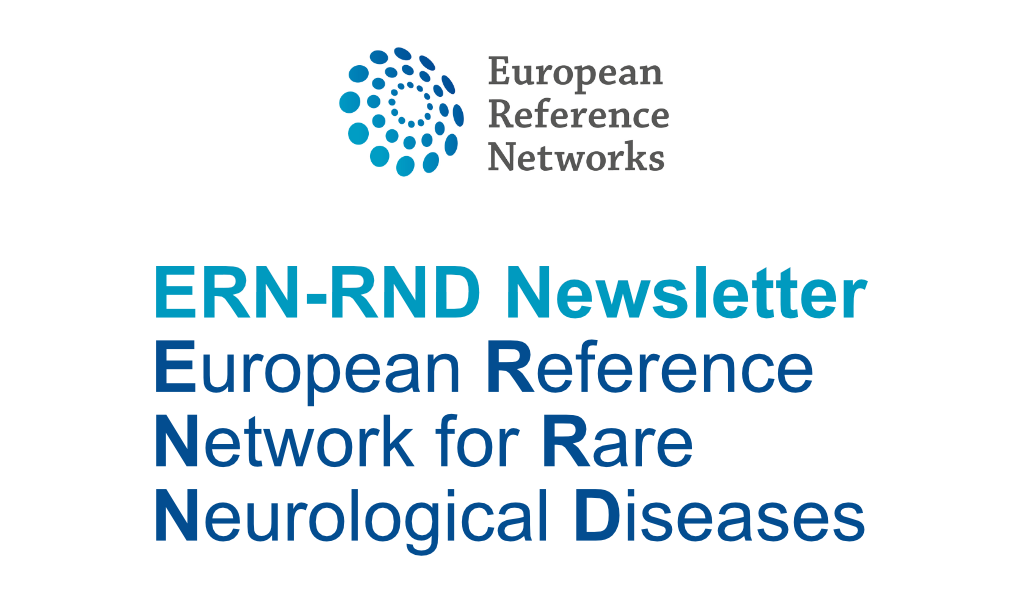 ERN-RND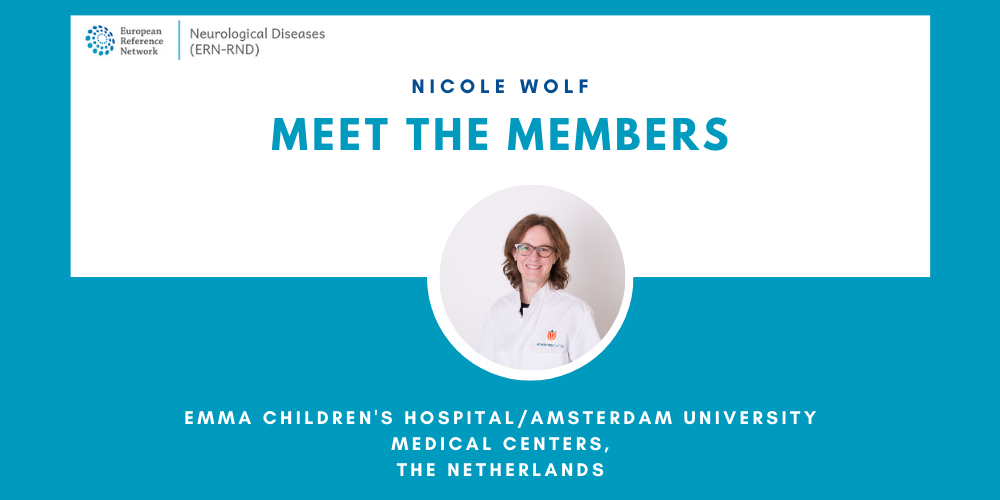 Meet the members - interview with Nicole Wolf
In this month's edition of "meet the members", we interviewed Nicole Wolf, pediatric neurologist in the department of child neurology in Emma Children's Hospital/Amsterdam University Medical Centers, the Netherlands.
WEBINARS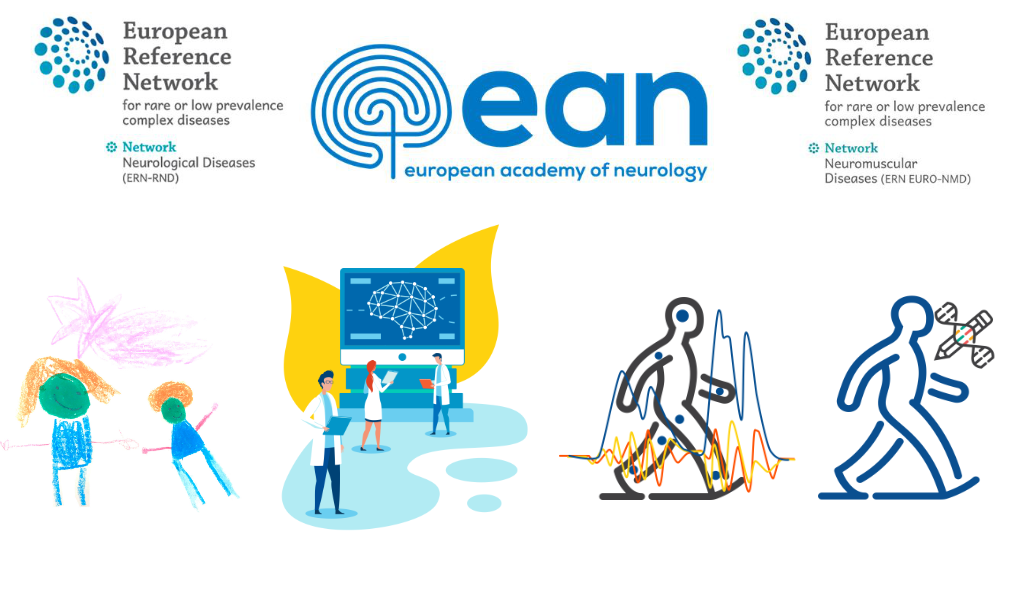 Upcoming joint webinars by ERN-RND, EURO-NMD, EAN
ERN-RND webinar, 14 September 2021, Genetic forms of Parkinson's disease by Thomas Gasser, University Tübingen, Germany. Sign up here.
ERN EURO-NMD webinar, 23 September, NGS results and CNV detection in Czech patients with neuromuscular disease by Jana Zídková, University Hospital Brno, Centre of Molecular Biology and Genetics, Czech Republic. Sign up here.
ERN-RND webinar, 28 September 2021, Treatable dystonias & dystonia in inborn errors of metabolism by Tom J. de Koning, University Medical Center Groningen, the Netherlands. Sign up here.
TRAINING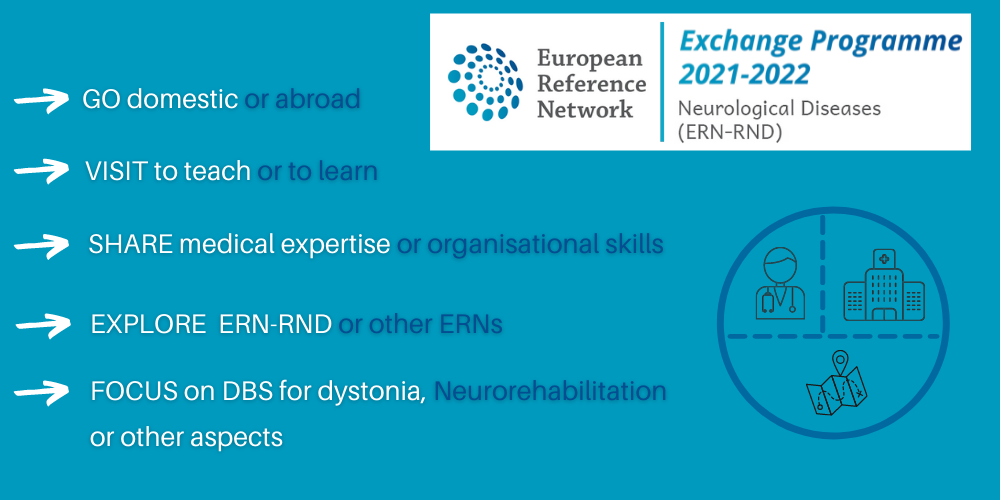 ERN-RND Short Exchange Programme: call for applications!
Until August 2022, healthcare professionals (clinicians, nurses, physiotherapists, etc.) affiliated to ERN institutions (Full Members or Affiliated Partners) can receive organizational and financial support for secondments in ERN expert centres other than their home institution, supporting the sharing of knowledge and stimulating collaboration.


You already made plans to visit another ERN centre? Apply any time (but at least eight weeks prior to your trip) via our online portal.


You want to explore ERN-RND but do not know where to go? Check the ERN-RND host offers on neurorehabilitation and on DBS for Dystonia on our website or contact us.
As increasing vaccination rates and the EU Digital COVID Certificate finally allow safe travelling within the EU again, we are looking forward to your application!
PATIENT ORGANISATIONS


EFNA grants 2021 winner on 'Personalised health and social care'
In 2021, the European Federation of Neurological Associations (EFNA) is providing grants to support work on the advocacy theme "Personalised health and social care". We would like to congratulate all winners including ERN-RND ePAG patient organisation European Huntington Association (EHA) who was awarded €7,500 for their project on 'Let Us Talk: building up the communication skills of HD professionals to empower HD families'.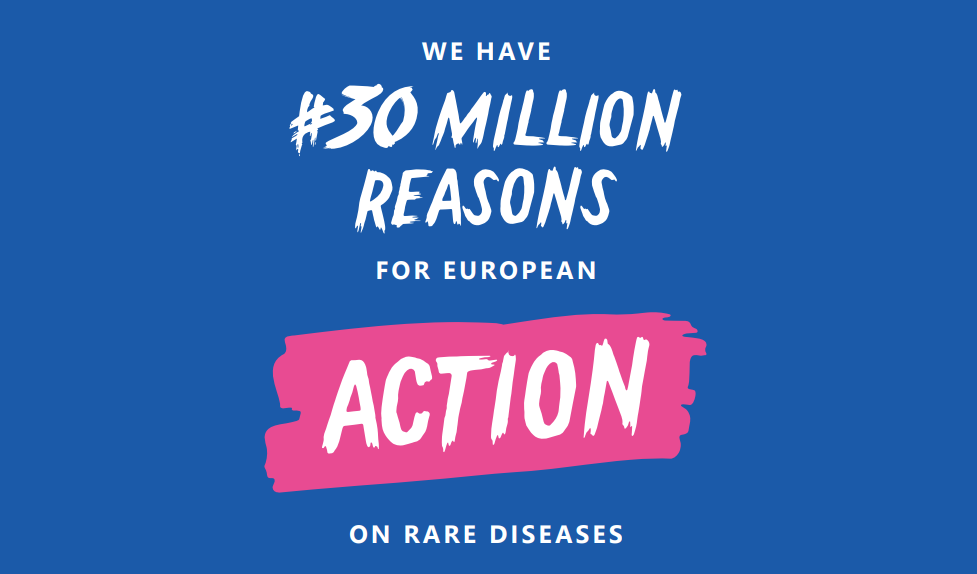 Share your reason for action on rare diseases
There are 30 million people living with a rare disease in Europe. Yet no country can tackle the challenges of rare diseases alone. Their future depends on policy makers taking European action now.
This cannot wait … PLEASE SHARE YOUR REASON FOR ACTION ON RARE DISEASES!
Once EURORDIS reaches 3000 reasons, they will be handed over to Ursula von der Leyen, President of the European Commission.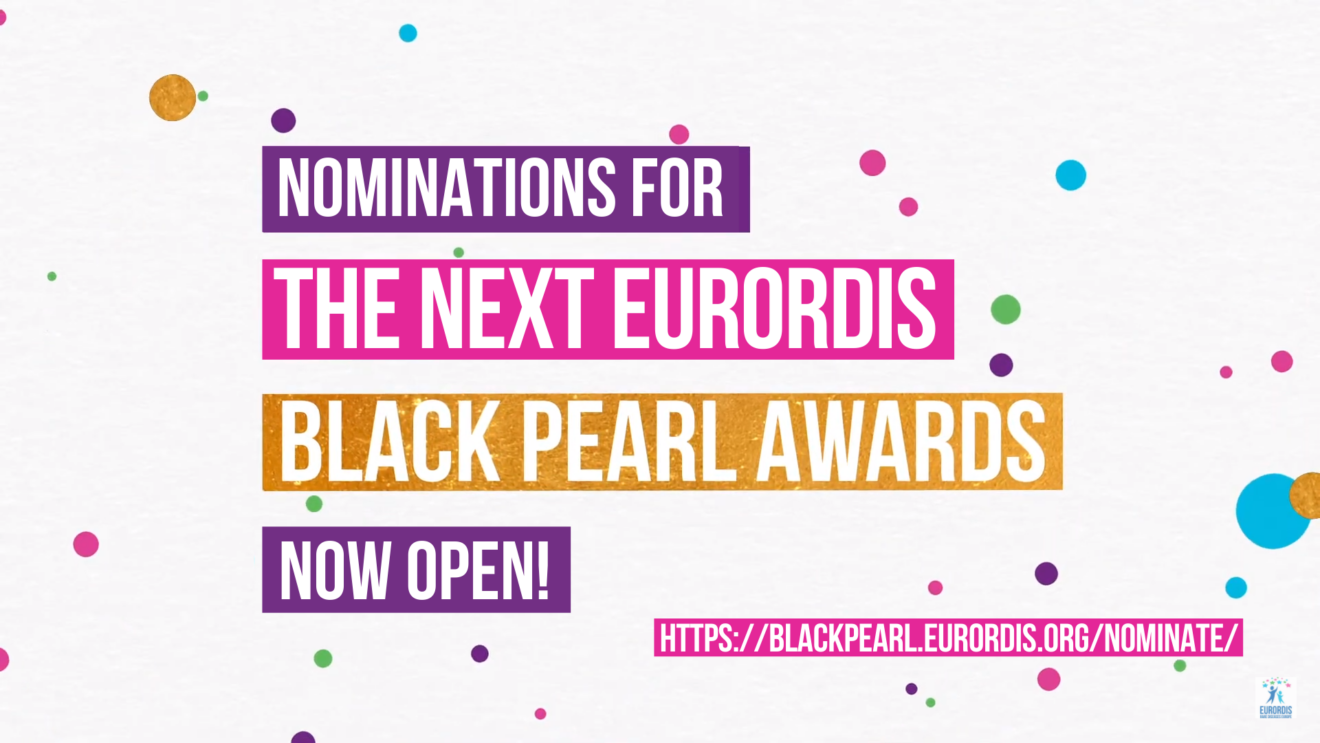 EURORDIS Black Pearl Awards – call for nominations
The EURORDIS annual Black Pearl Awards are a great opportunity to provide visibility to rare disease patient advocates, organisations, scientists, companies or anyone else you admire! Acknowledge their extraordinary efforts and nominate that hero in your network today!
Nominations deadline: 10 September 2021.
COURSES

Course title: MDS-ES and EHDN Joint Online Course Series: Huntington's Disease: From Foundational Principles to Assessment and Treatment
This is an opportunity for neurologists, neuropsychiatrists, movement disorders specialists, and other healthcare professionals who are improving their knowledge of Huntington's disease (HD) to receive in-depth information from internationally recognized Huntington's disease experts. The primary purpose of this program is to provide information on foundational principles, assessment and management of Huntington's disease.
The MDS-ES and EHDN Joint Online Course Series is presented in collaboration between MDS-European Section and the European Huntington's Disease Network.
RESEARCH STUDY
Cure MLD, The Calliope Joy Foundation and NORD launch a research and engagement study of Metachromatic Leukodystrophy
Cure MLD, an initiative of The Calliope Joy Foundation, and the National Organization for Rare Disorders, Inc. launched a wide-reaching study to research Metachromatic Leukodystrophy (MLD) that causes irreversible damage to the white matter in the brain and which has no cure. The research study is open to participants worldwide.
SOLVE-RD

Solve-RD will host two webinars on features of the RD-Connect Genome-Phenome Analysis Platform (GPAP) in October 2021. The first webinar focuses on basic analyses and the second webinar focuses on advanced platform features. Everyone who is interested is invited to register and join the webinars. More information can be found here.


Webinar 1: RD-Connect GPAP webinar - general analysis
Date: Wednesday, 6 October 2021; 2-3 pm CEST
Speaker: Steven Laurie (CNAG, Barcelona, Spain)
Webinar 2: RD-Connect GPAP webinar - advanced platform features
Time: Tuesday, 19 October 2021; 2-3 pm CEST
Speaker: Leslie Matalonga (CNAG, Barcelona, Spain)
RESEARCH ARTICLES
Beerepoot et al., Neurofilament light chain and glial fibrillary acidic protein levels in metachromatic leukodystrophy, August 2021
Salter et al., "Biallelic PI4KA variants cause neurological, intestinal and immunological disease", August 2021
Maria Stamelou, Gesine Respondek, Nikolaos Giagkou, Jennifer L. Whitwell, Gabor G. Kovacs & Günter U. Höglinger, Evolving concepts in progressive supranuclear palsy and other 4-repeat tauopathies (review), August 2021
These articles include one or more ERN-RND member. Please note that once we are made aware of a new publication to which an ERN-RND member has contributed, we post the link to it in the news section of the ERN-RND website here.
You can also email us directly at communication@ern-rnd.eu to let us know that you have recently published a research article.
UPCOMING EVENTS

27th Dystonia Europe Annual Conference
Listen to well-known specialists speak about dystonia, available treatments and what is going on in the field of research as well as the story of a dystonia patient and the latest projects from Dystonia Europe!

Registration is free of charge.

MDS Virtual Congress 2021
Registration is free of charge.

The German National Conference for Rare Diseases (Nationale Konferenz zu Seltenen Erkrankungen – NAKSE) is organised by ACHSE in collaboration with the Centre for Rare Diseases Tübingen (ZSE Tübingen).
ERN-RND coordinator Holm Graessner will give a talk on 'German Reference Networks for Rare Diseases' (Deutsche Referenznetzwerke für Seltene Erkrankungen).
Registration is free of charge.

Deutsche Gesellschaft für Neurologie (DGN) Congress – call for video contributions
Date: 3-6 November 2021
Venue: Online
Participants are invited to submit video contributions for lectures on movement disorders. Videos submission deadline: 15 September.
NEWSLETTER
Thank you for your support and take care.


ERN-RND Coordination team