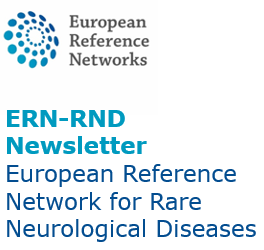 ERN-RND

ERN-RND communication survey
To ensure that the information we include in the monthly ERN-RND Newsletter and other communication channels is useful to our readers, we designed a survey to identify information needs. The answers to this survey will help us share relevant content via our newsletter and other communication channels as well as improve in the areas you will have mentioned.
This should take less than 10 minutes to complete and responses are anonymous. Thank you for your participation and to those who already participated!
ERN-RND survey on educational needs in RNDs
ERN-RND is about to plan and create an educational programme on rare neurological diseases.
In order to inform our plan, we have created a survey to first map the needs of the clinicians working in this area in Europe.
We would highly appreciate if you could take 5 minutes to fill it out. Your responses will give us very valuable input so that we can tailor the educational programme to the concrete, existing needs.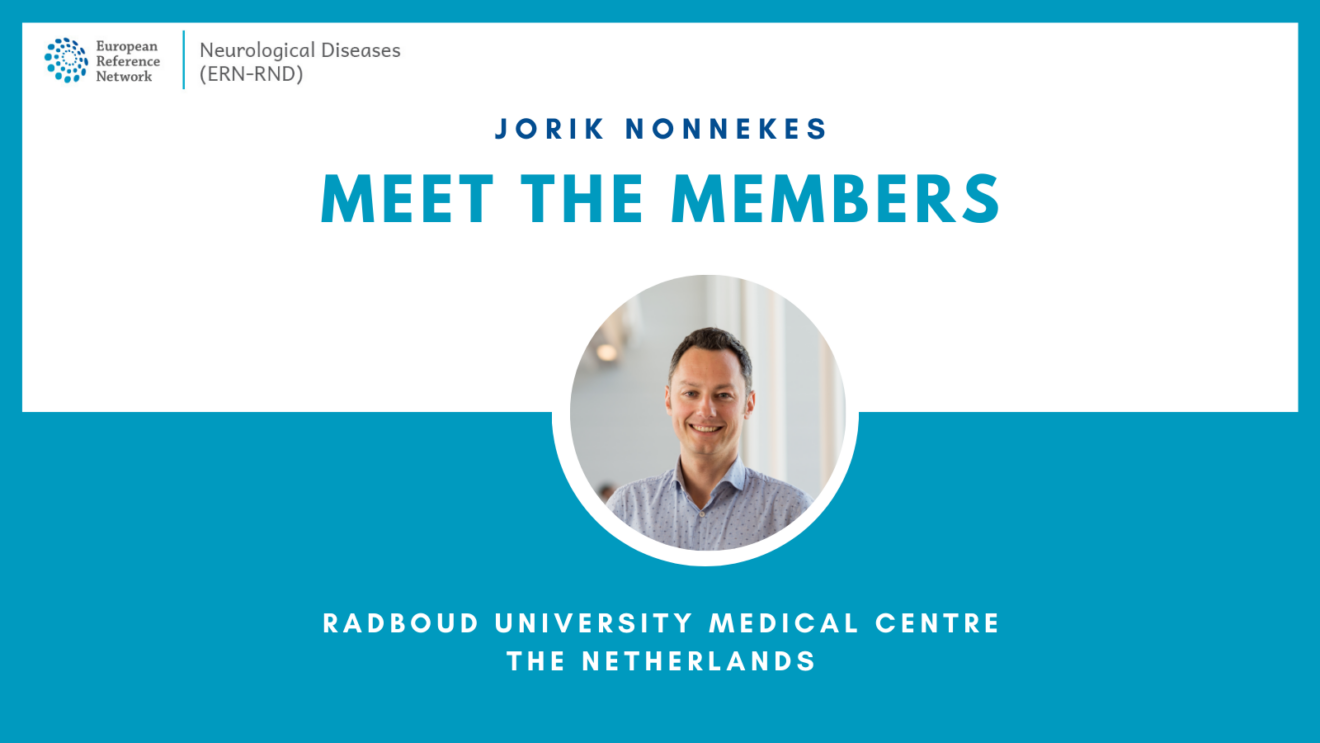 Meet the members - interview with Jorik Nonnekes
In this month's edition of "meet the members", we interviewed Jorik Nonnekes, consultant in rehabilitation medicine at the Radboud University Medical Centre and Sint Maartenskliniek, the Netherlands.
WEBINARS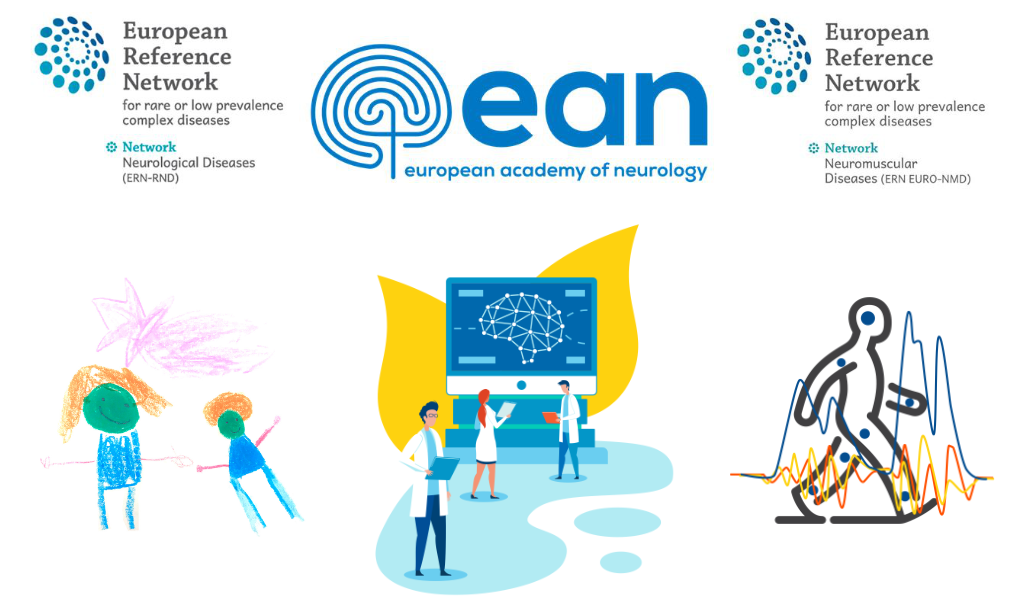 Upcoming joint webinars by ERN-RND, EURO-NMD, EAN
ERN-RND webinar, 13 April 2021, 3-4pm CET, MR Biomarkers in Spinocerebellar Ataxias by Gülin Öz, University of Minnesota, Minneapolis, USA. Sign up here.
ERN-RND webinar, 20 April 2021, 3-4pm CET, Approach to the patient with non-HD chorea by Ruth Walker, Mount Sinai School of Medicine, NY, USA. Sign up here.
ERN-RND webinar, 4 May 2021, 3-4pm CET, Better Conversations -Communication Partner Training for language led dementias by Anna Volkmer, University College London, UK. Sign up here.
ERNs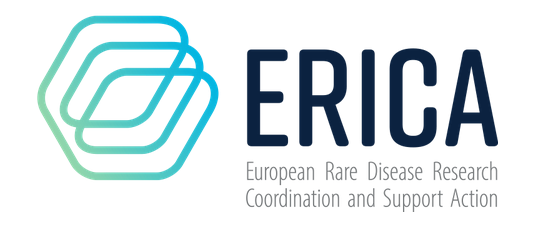 European Rare Disease Research Coordination and Support Action (ERICA)
The ERICA project kicked off on 1 March 2021 with the aim of coordinating the clinical research activities of the European Reference Networks (ERNs).
By uniting the expertise of the 24 ERNs, ERICA will create a collaborative platform to share knowledge and good practices through the assembly of transdisciplinary research groups across the different medical areas.
ERICA is composed of 29 partners and is coordinated by Alberto Pereira, coordinator of Endo-ERN. It will run until February 2025.
RARE DISEASE POLICY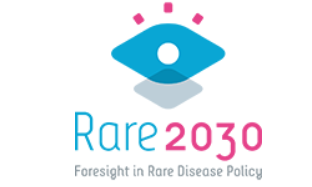 Rare 2030 final recommendations
Rare 2030 is a foresight study that gathered the input of a large group of patients, practitioners and key opinion leaders to propose policy recommendations leading to improved policy and a better future for people living with a rare disease in Europe. Eight final recommendations of this two-year project were written in the "Recommendations: The future of rare diseases starts today" document.
ADVOCACY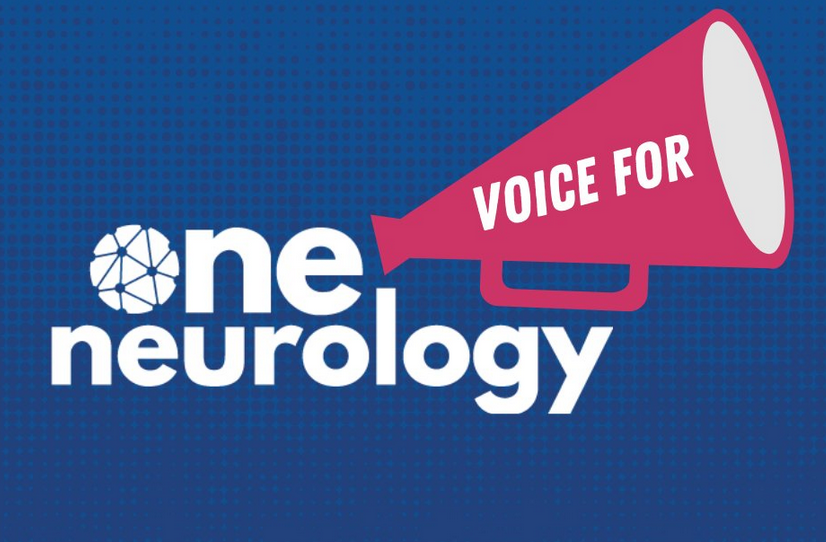 OneNeurology podcast series
The OneNeurology initiative by the European Federation of Neurological Associations (EFNA) and the European Academy of Neurology (EAN) aims to unite and strengthen neurology-related groups to stimulate collaborative advocacy, action and accountability for the prevention, treatment and management of neurological disorders worldwide. They launched a series of 7 podcasts during Brain Awareness Week 2021 looking at why it is time to make neurology a global priority, how it can be achieved and what it means for the neurological community.
FUNDING


EJP-RD Research Mobility Fellowships - open call
Its aim is to support PhD and Postdoctoral researchers as well as medical doctors in training to undertake scientific visits fostering specialist research training outside their countries of residence.
The exchange can be carried out either:

within the same ERN (Full Members and Affiliated Partners), OR
between different ERNs (Full Members and Affiliated Partners), OR
between ERN Full Members / Affiliated Partners and non-ERN institutions.
The research mobility fellowships are meant to cover stays of 4 weeks to 6 months duration.
The call is open until 26 April.
SOLVE-RD

The article, "Model matchmaking", discusses the efforts to connect clinicial scientists with model organism researchers, and describes the "powerful potential" that lies in platforms for making these connections.
The article also picks up examples of scientists that have been matched by RDMM-Europe and that have received Seeding Grant funding by Solve-RD.
Please note that this meeting is for beneficiaries and associated partners only.
EVENTS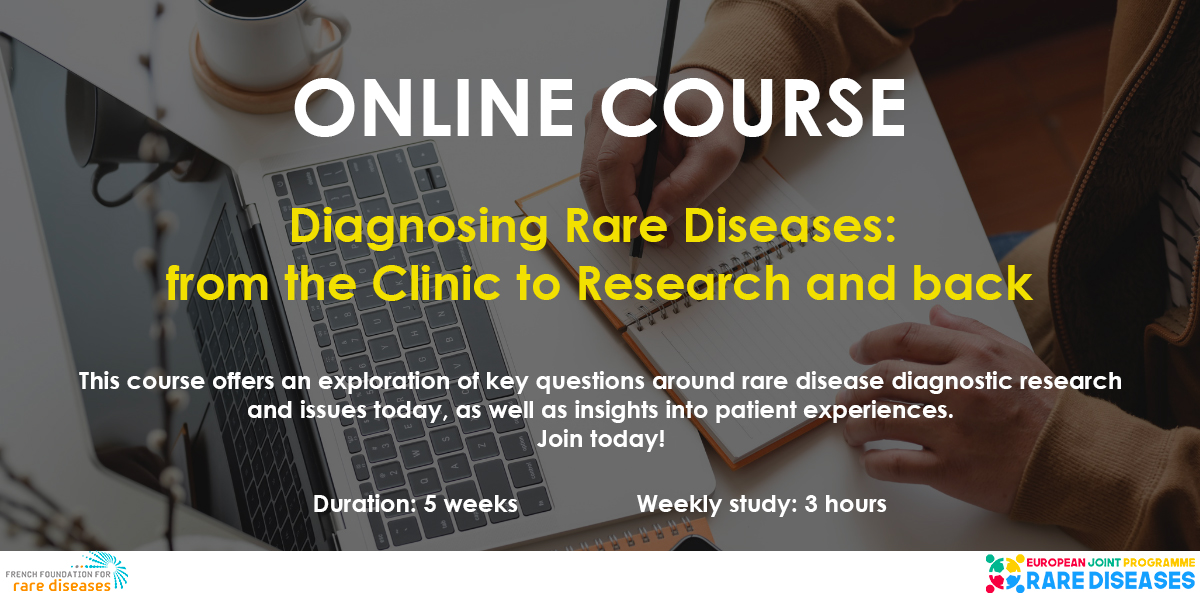 EJP RD & Foundation for Rare Diseases course
Course: "Diagnosing Rare Diseases: from the Clinic to Research and back"

Value of Treatment 2 Synthesis Meeting
Date: 8 June 2021, 13:00-17:00 CET
One of the agenda items include the presentation of the results of the case study on ataxias (Prof. Paola Giunti and Prof. Steve Morris) and the case study on dystonia (Prof. Relja and Prof. Oreskovic).

RECENT PUBLICATIONS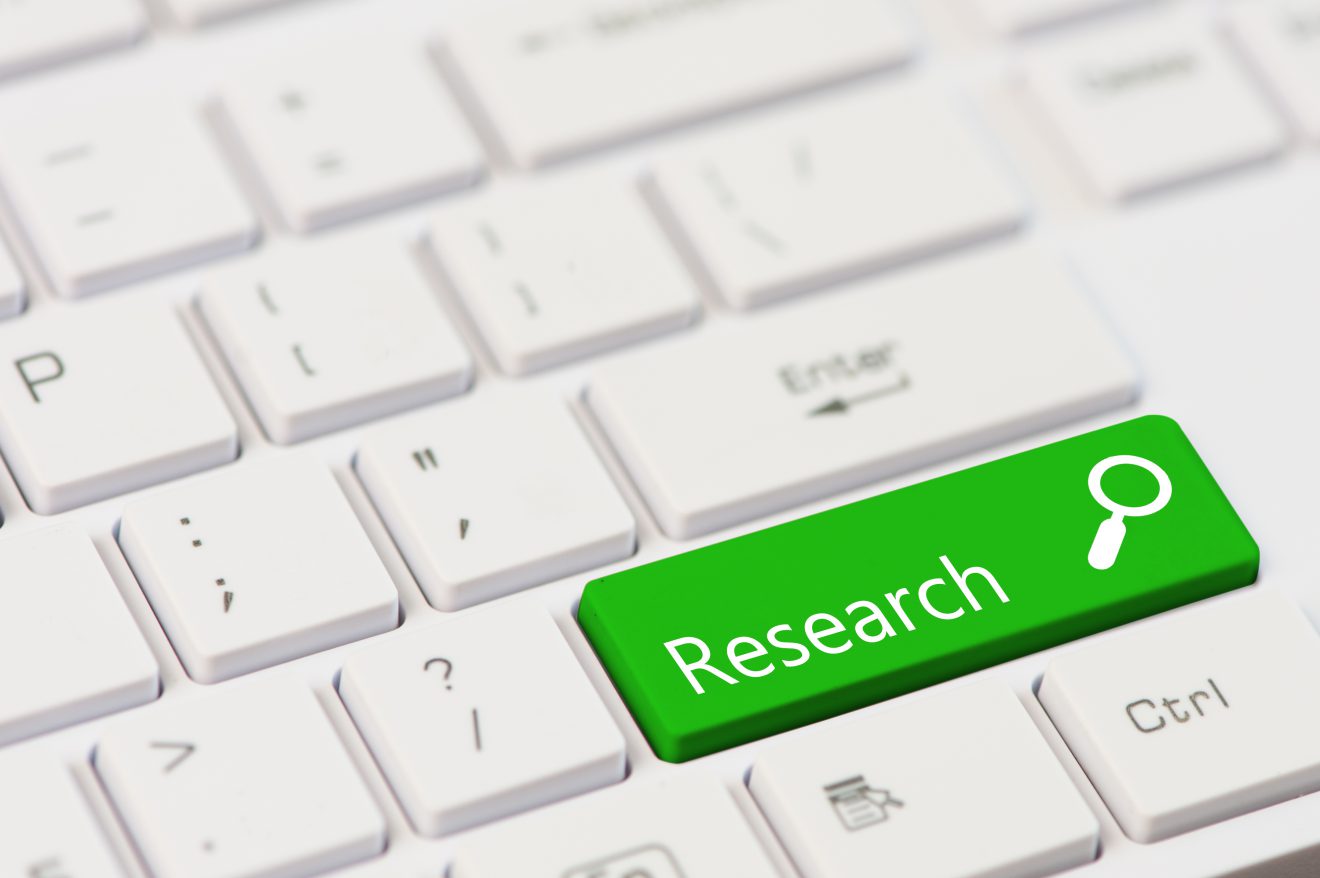 Birute Tumiene, Holm Graessner, Irene MJ Mathijssen, Alberto M Pereira, Franz Schaefer, Maurizio Scarpa, Jean-Yves Blay, Helene Dollfus, Nicoline Hoogerbrugge, European Reference Networks: challenges and opportunities, Journal of Community Genetics, March 2021
Annemarie E. M. Post, Thomas Klockgether, G. Bernhard Landwehrmeyer, Massimo Pandolfo, Astri Arnesen, Carola Reinhard & Holm Graessner, Research priorities for rare neurological diseases: a representative view of patient representatives and healthcare professionals from the European Reference Network for Rare Neurological Diseases, Orphanet Journal of Rare Diseases, March 2021
These publications include one or more ERN-RND member. Please note that once we are made aware of a new publication to which an ERN-RND member has contributed, we post the link to it in the news section of the ERN-RND website here.
You can also email us directly at communication@ern-rnd.eu to let us know that you have recently published a research article.
NEWSLETTER
Thank you for your support and take care.


ERN-RND Coordination team