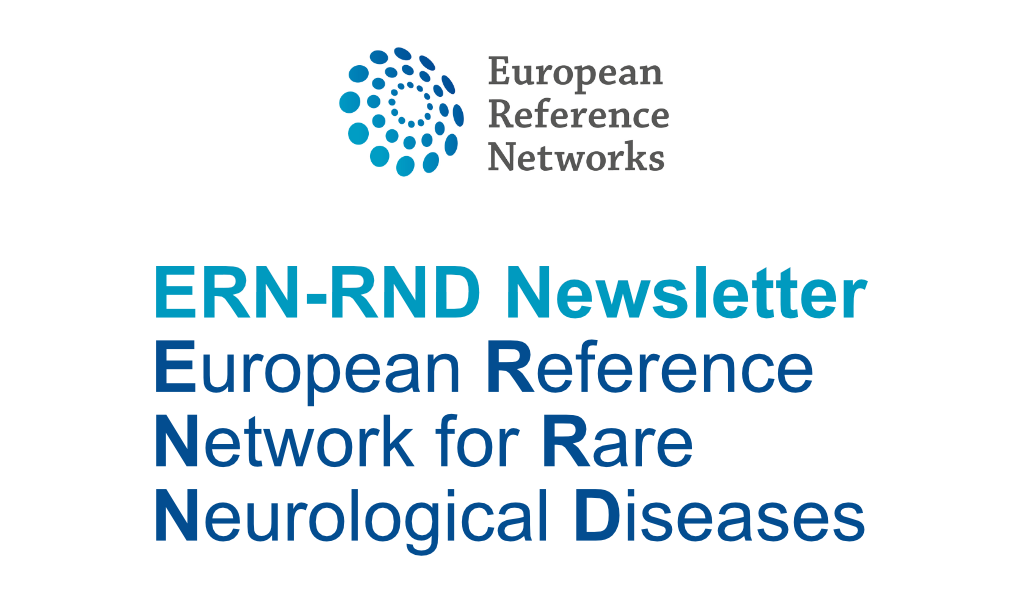 ERN-RND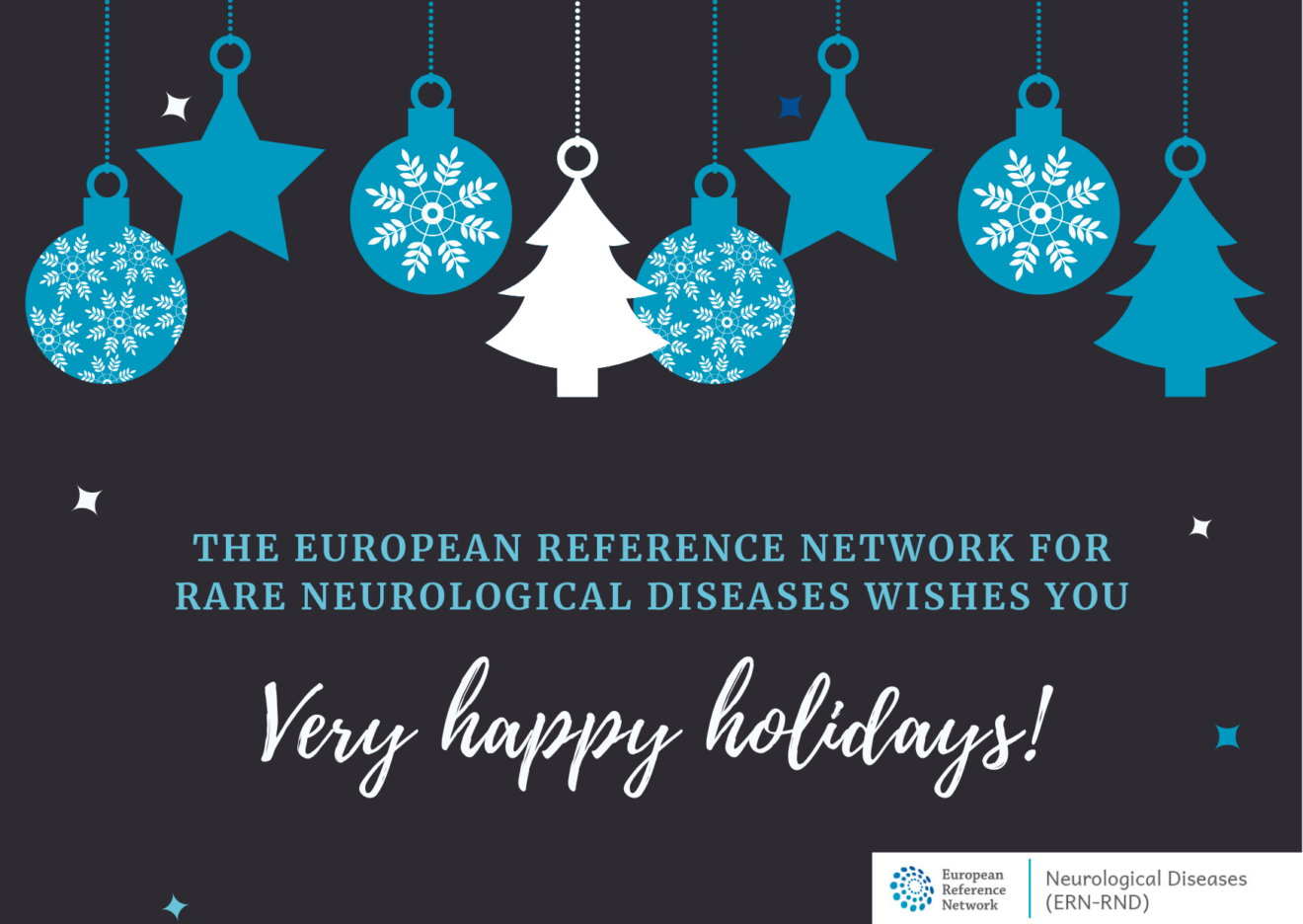 We want to thank you for your interest in ERN-RND this year and hope you will have the opportunity to take a break during this holiday season.
Starting in 2022, we will focus on expanding ERN-RND, both in size and timeframe, and integrating ERN-RND in national healthcare systems. We look forward to keeping you informed about all our activities!
the ERN-RND coordination office
On our website, you can find information on the six Disease Groups covered in ERN-RND. This month, we put some of our information on frontotemporal dementia in the spotlight. There's much more where this came from, so visit the Disease Knowledge page on our website!
WEBINARS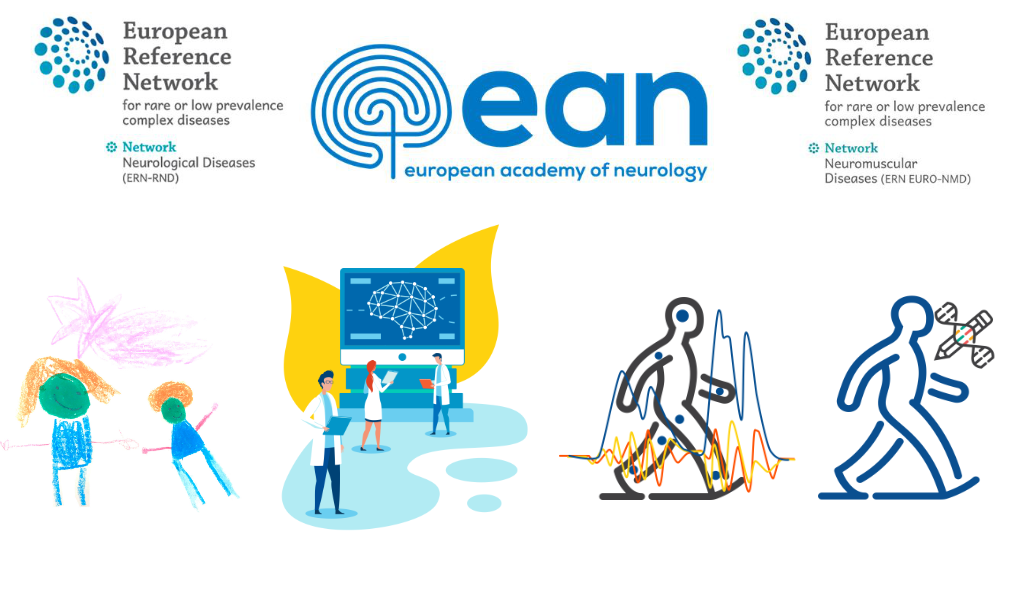 Upcoming joint webinars by ERN-RND, EURO-NMD, EAN
ERN-RND webinar, 7 December 2021, Deep brain stimulation in children with acquired dystonia by Anne Koy, University Hospital Cologne, Germany. Sign up here.
ERN Euro-NMD webinar, 16 December 2021, Palliative Care in Neuromuscular Disorders by

Tracey A Willis and Derek Willis

,

Robert Jones and Agnes Hunt Orthopaedic Hospital NHS FT, UK; Chester University and Palliative Care Centre, UK

. Sign up here.
On our website, you can find the first webinars for 2022! The first one is:

ERN-RND webinar, 11 January 2022, Anti-spastic therapies in Hereditary Spastic Paraplegia by

Marcondes C. França Jr.

,

University Campinas (UNICAMP), Brasil

. Sign up here.
TRAINING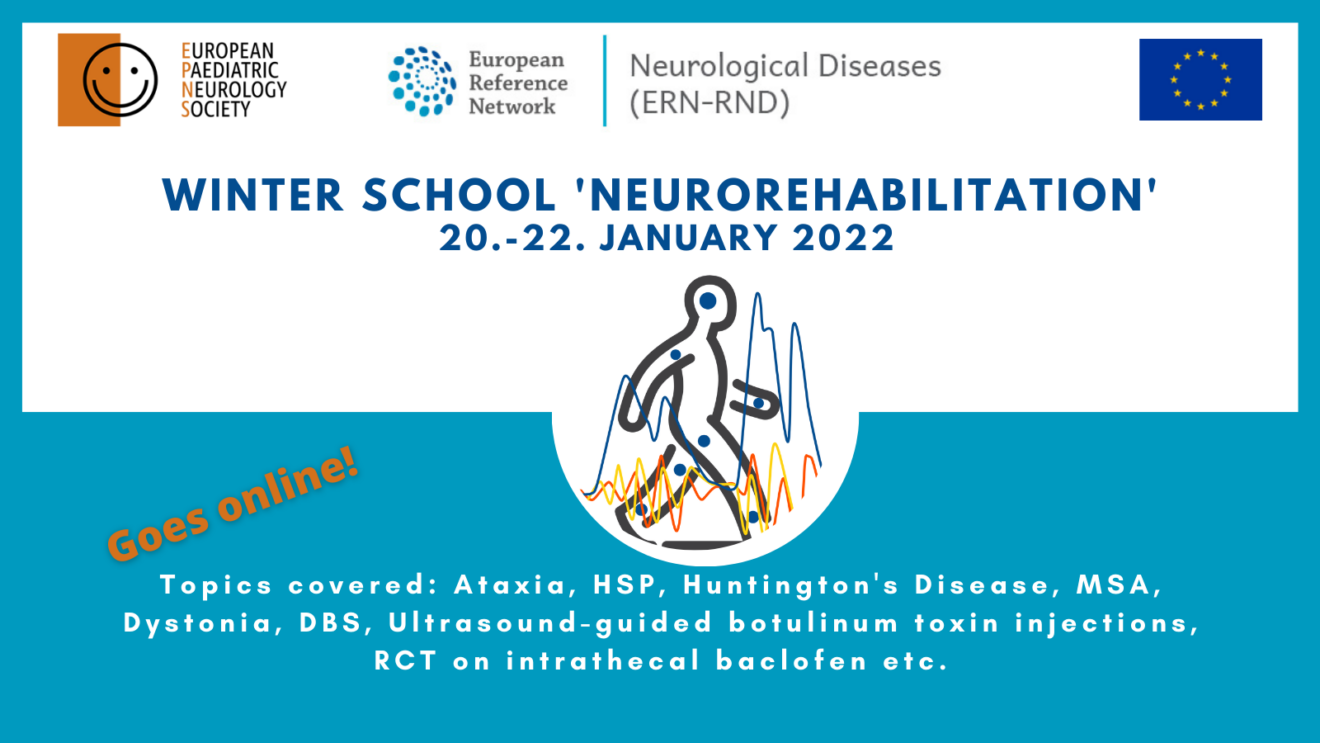 3rd ERN-RND Winter School in collaboration with EPNS
We are happy to announce that the third ERN-RND Winter school jointly organized with EPNS will take place from 20.-22. January 2022. Due to the current COVID-19 situation in Europe, this event will take place

online

.


The focus will be on Neurorehabilitation and it will cover both adult and paediatric topics and approaches (see programme). It is open to Medical Doctors but also to Physiotherapists, Nurses and other medical personnel involved in neurorehabilitation activities.


In order to find more information and to register until 12 December 2021, please visit our website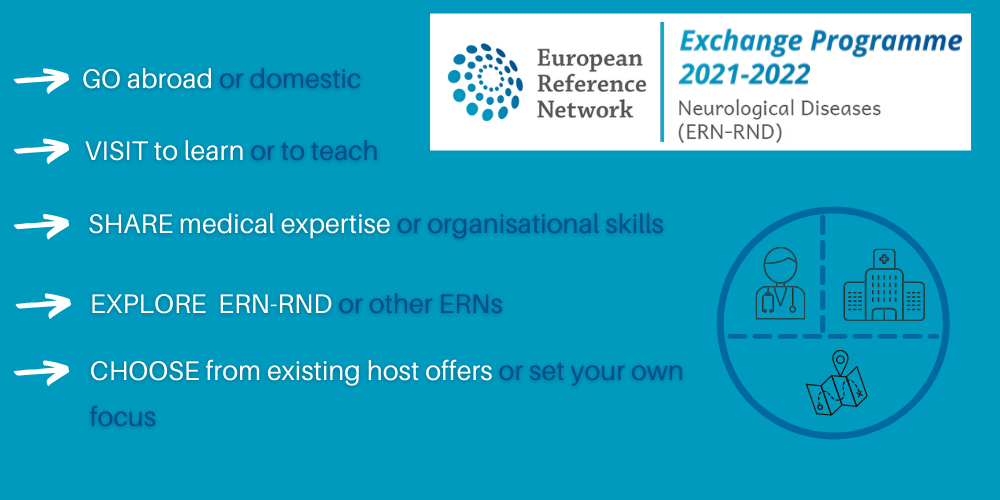 ERN-RND Short Exchange Programme: call for applications!
Healthcare professionals (clinicians, nurses, physiotherapists, etc.) affiliated to ERN institutions (Full Members or Affiliated Partners) can receive organizational and financial support for secondments with clinical focus lasting up to four weeks in ERN expert centres other than their home institution, supporting the sharing of knowledge and stimulating collaboration.
More information about the programme can be found on our

website.


Due to the current COVID-19 situation, secondments in the period of December to February will not be supported by the ERN Exchange Programme.
However,

the online application portal

remains open during the winter months and we highly encourage applications for secondment in the period from March to August 2022!
FUNDING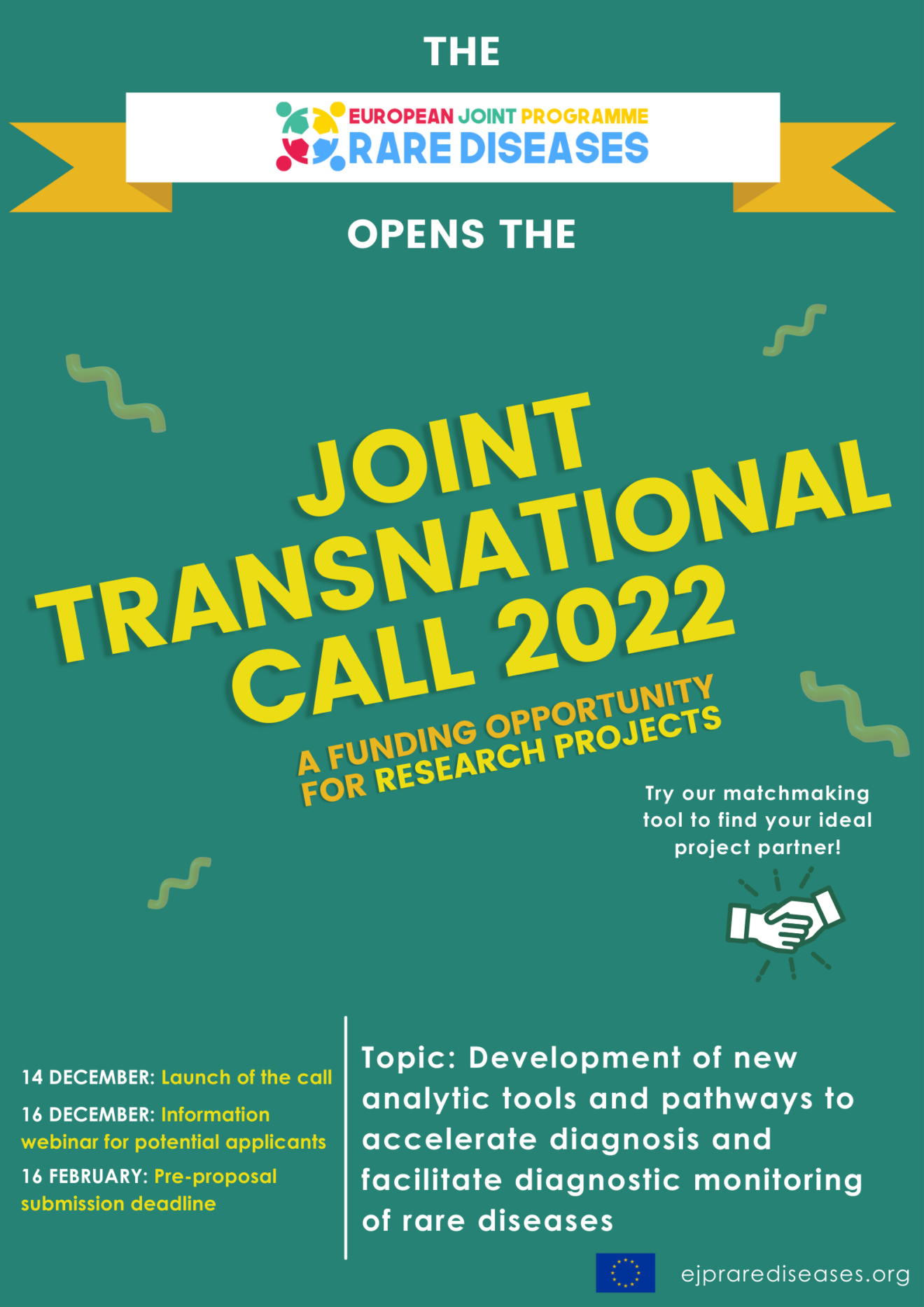 The European Joint Programme on Rare Diseases just pre-announced the Joint Transnational Call 2022, a funding opportunity for research projects on the development of new analytic tools and pathways to accelerate diagnosis and facilitate diagnostic monitoring of rare diseases.


The aim of the funding opportunity is to enable scientists in different countries to build an effective collaboration on a common interdisciplinary research project based on complementarities and sharing of expertise, with expected impact to use the results in the future for benefit of patients


Topic: Development of new analytic tools and pathways to accelerate diagnosis and facilitate diagnostic monitoring of rare diseases


The call will open on December 14th.
PATIENT ORGANISATIONS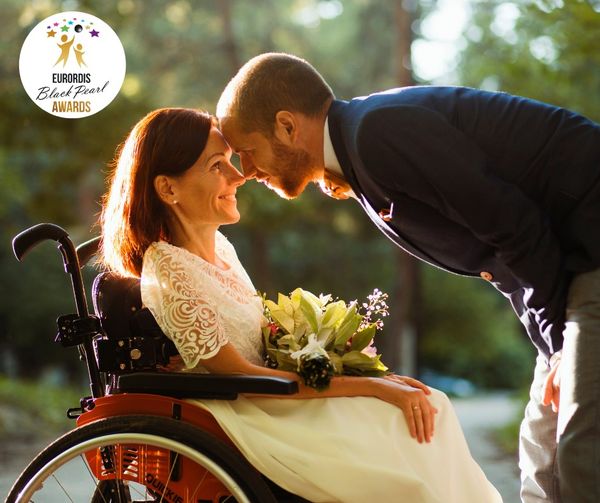 The EURORDIS Photo Award is an opportunity to visually express what it means to live with a rare disease and to share your story with the rare disease community and beyond.
The contest is open to all nationalities, ages, and diseases. Every year, hundreds of people from all around the world submit their photos, each reflecting the drive of people living with a rare disease.
Submissions for the 2022 Photo Award will be open until
16 January 2022
.
SOLVE-RD

PUBLICATIONS
Edited by: Alberto Albanese, Holm Graessner and Ludger Schöls


Albanese, A., Graessner, H., Schoels, L., eds. (2021). Networks in Movement Disorders. Lausanne: Frontiers Media SA. doi: 10.3389/978-2-88971-719-4
Webinars from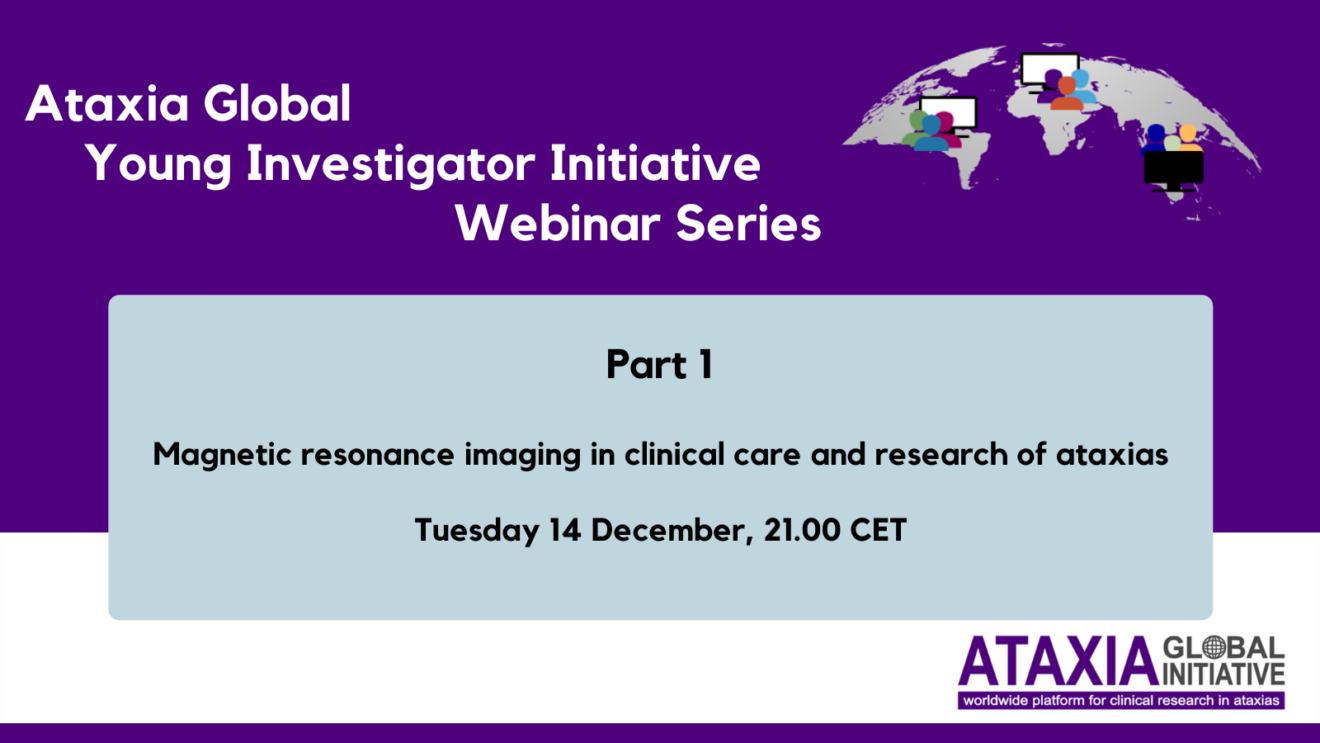 AGI YII webinar: Magnetic resonance imaging in clinical care and research of ataxias
Date: 14 December 2021, 21.00 CET
Venue: Online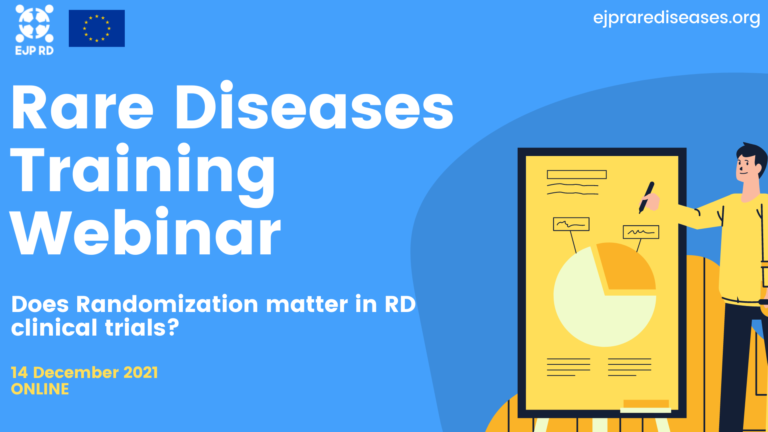 EJP RD Rare Disesase Training Webinar: Does Randomization matter in RD clinical trials?
Date: 14 December, 16.00 CET
Venue: Online
Registration is open until 10 December.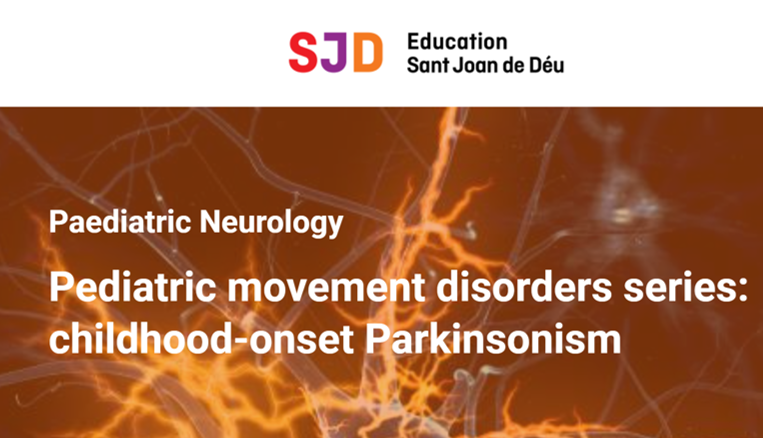 Sant Joan de Déu Hospital (Barcelona)- Pediatric movement disorders series: childhood-onset Parkinsonism

Date: 18 January 2022, 15.00 CET
Venue: Online
IRDiRC Telehealth Task Force
IRDiRC's

Therapies Scientific Committee (TSC) &

Interdisciplinary Scientific Committee (ISC), alongside with the

University of Twente are jointly establishing a Working Group to explore the role and value of medical devices in rare diseases. The Working Group aims to create a better understanding and enhanced awareness of device developer's needs, the standardized outcomes to define user needs for devices, and to offer a groundwork for developing solutions to improve the (regulatory) landscape of MedTech use for rare disease patients.


Interested candidates can submit their application (CV, biosketch and letter of motivation, one paragraph each) to the Scientific Secretariat before 14 December.
NEWSLETTER
Thank you for your support and take care.


ERN-RND Coordination team