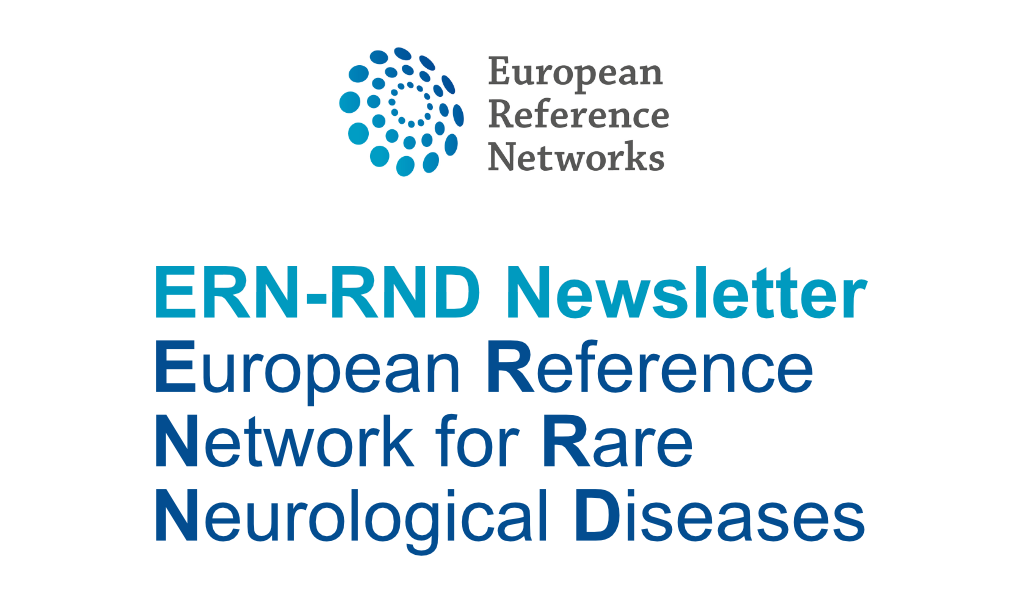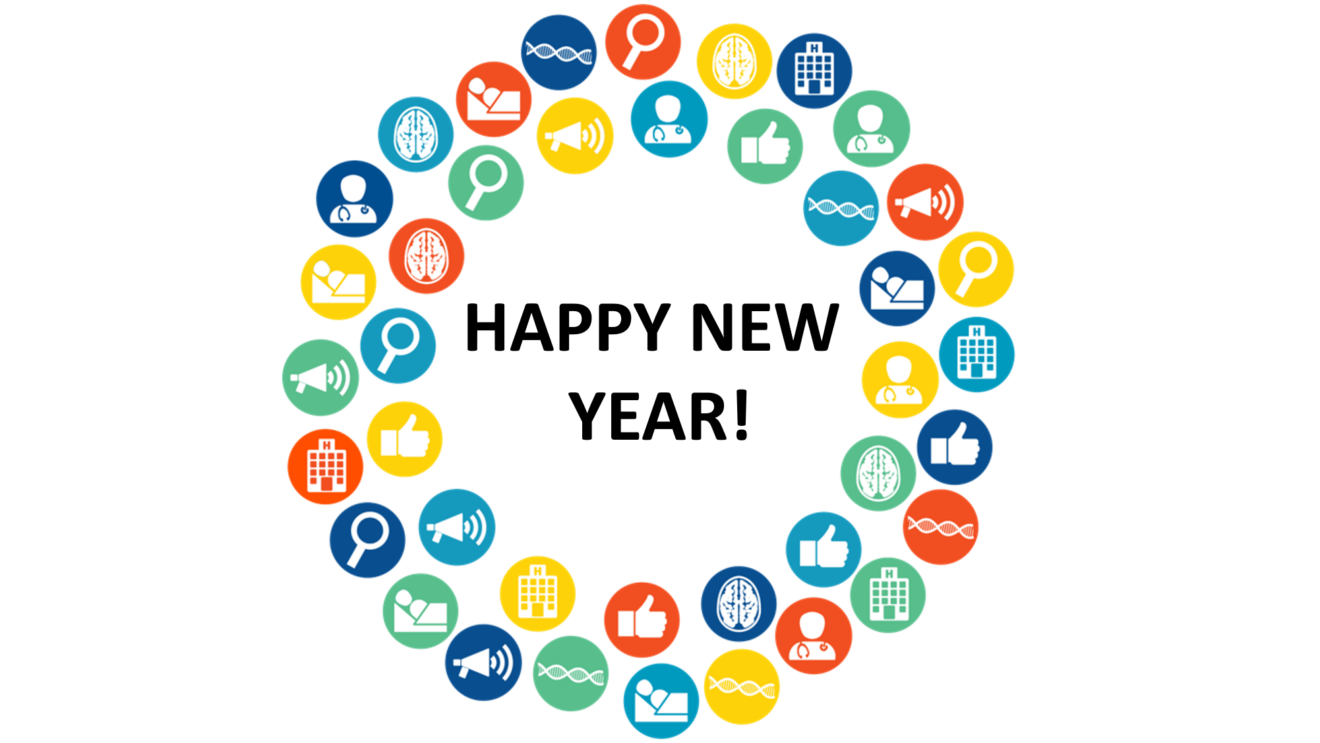 The ERN-RND coordination office wishes you all the best for 2022! We are looking forward to the new opportunities and tackle the challenges ahead of us.
ERN-RND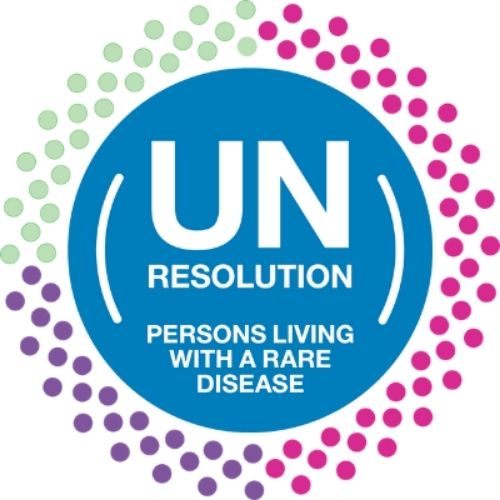 UN Resolution on persons with rare diseases
The UN General Assembly formally adopted a resolution recognising the over 300 million Persons Living with a Rare Disease (PLWRD) worldwide and their families.
The Resolution focuses on the importance of non-discrimination and advances key pillars of the UN Sustainable Development Goals (SDGs), including access to education and decent work, reducing poverty, tackling gender inequality, and supporting participation in society.


ERN-RND is delighted with this resolution, that emphasizes the need for global action to

address the unmet needs of people living with rare diseases.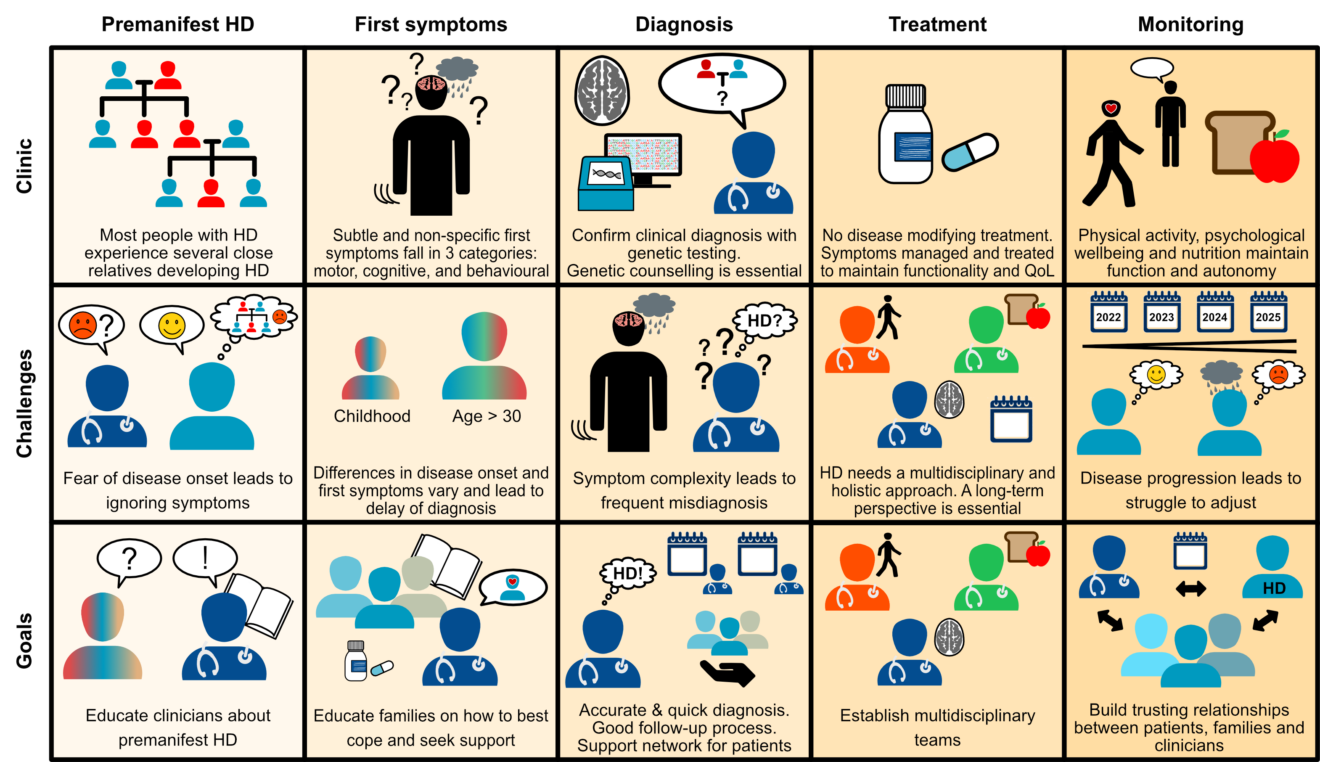 You can now find the first patient journey developed by ERN-RND on our website.
Patient Journeys are info-graphical overviews that visualize patients' needs in the care of their rare disease. Because patient journeys are designed from the patient's perspective, they allow clinicians to effectively address the needs of rare disease patients.
WEBINARS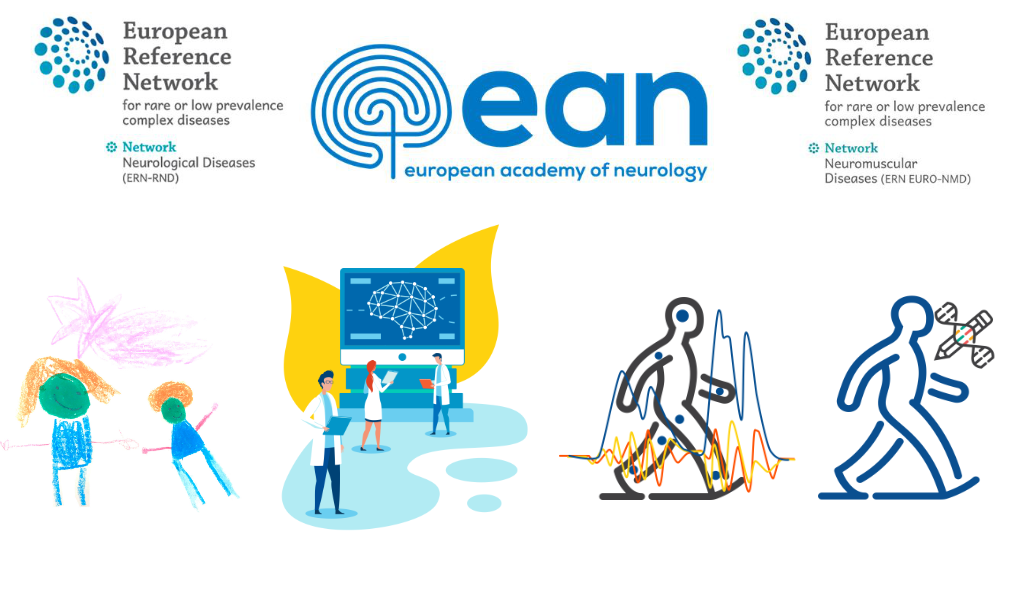 Upcoming joint webinars by ERN-RND, EURO-NMD, EAN
TRAINING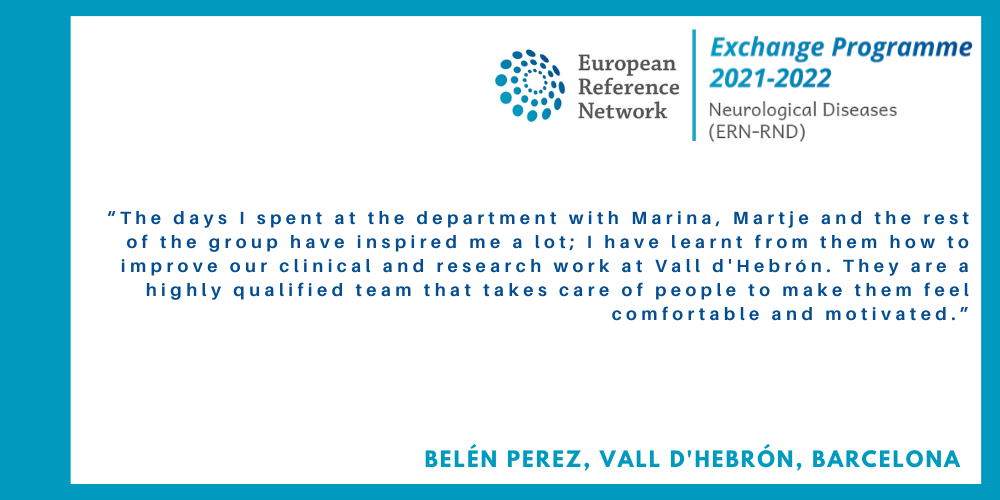 ERN-RND Short Exchange Programme: call for applications!
Healthcare professionals (clinicians, nurses, physiotherapists, etc.) affiliated to ERN institutions (Full Members or Affiliated Partners) can receive organizational and financial support for secondments with clinical focus lasting up to four weeks in ERN expert centres other than their home institution, supporting the sharing of knowledge and stimulating collaboration.


Belén Perez Dueñas from Barcelona visited the University Medical Centre in Groningen within the programme – here is what she has to say about her 13-days stay focusing on DBS in children and young adults with dystonia:
"The days I spent at the department with Marina, Martje and the rest of the group have inspired me a lot; I have learnt from them how to improve our clinical and research work at Vall d'Hebrón. They are a highly qualified team that takes care of people to make them feel comfortable and motivated. The ability they have to guide and supervise the research and clinical studies of so many doctors and students, and to strengthen their focus of interest in the field of movement disorders was amazing. Also remarkable were the educational and multidisciplinary sessions they organized for the best care of patients. And last for not least, I will always be grateful for the breaks they organized for having lunch and fun together."
Are you inspired to go on a trip yourself? Please find more information about the programme on our

website!


Please note: due to the current COVID-19 situation, secondments in the period of December to April will not be supported by the ERN Exchange Programme.

However,

the online application portal

remains open during the winter months and we highly encourage applications for secondment in the period from May to August 2022!
FUNDING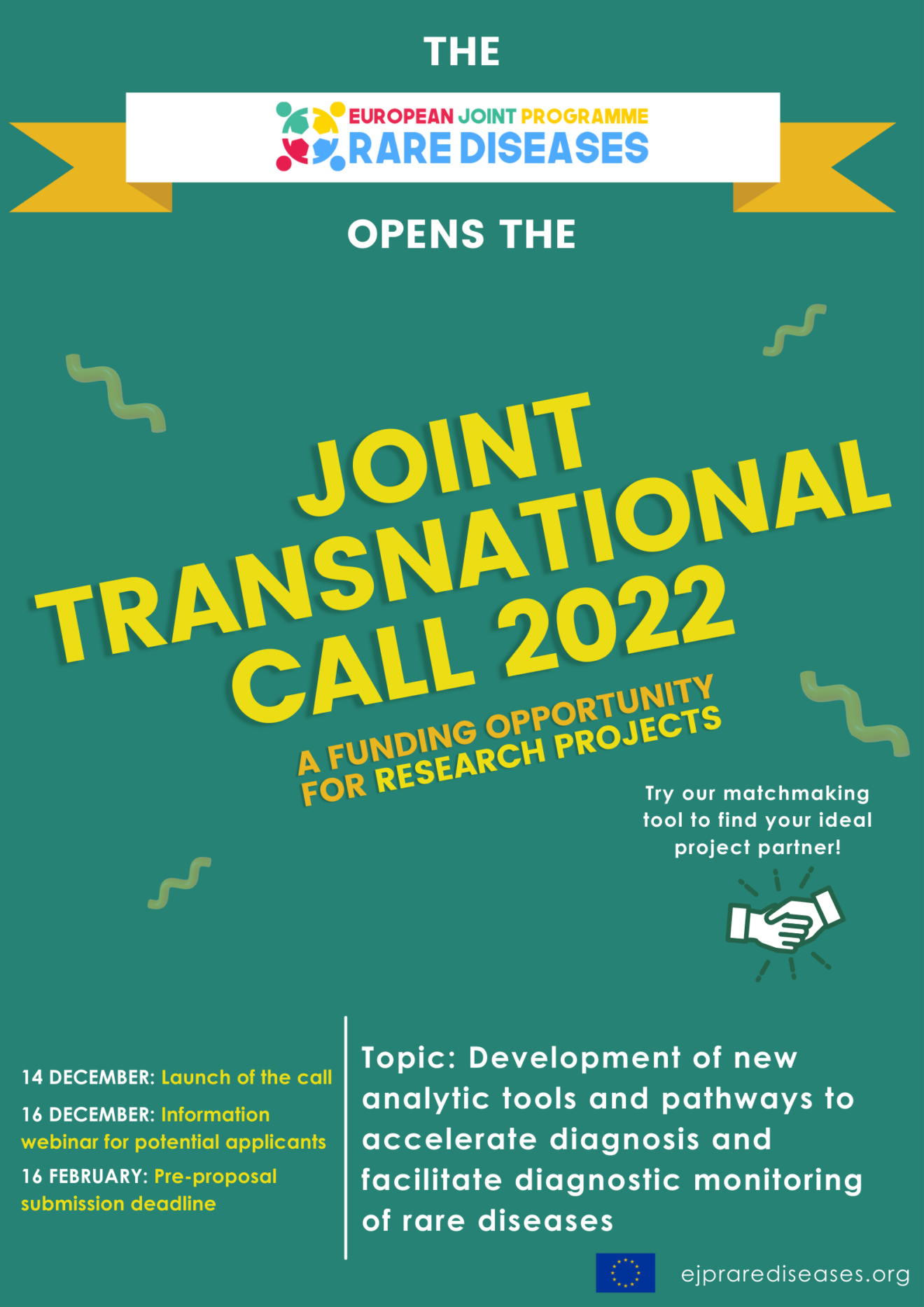 The aim of the funding opportunity is to enable scientists in different countries to build an effective collaboration on a common interdisciplinary research project based on complementarities and sharing of expertise, with expected impact to use the results in the future for benefit of patients


Topic: Development of new analytic tools and pathways to accelerate diagnosis and facilitate diagnostic monitoring of rare diseases


PATIENT ORGANISATIONS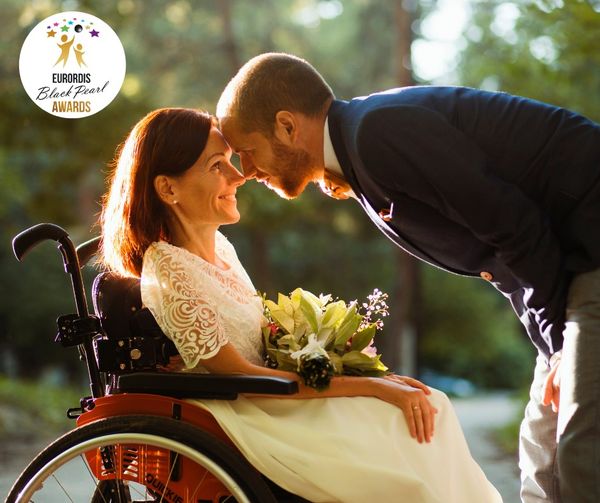 The EURORDIS Photo Award is an opportunity to visually express what it means to live with a rare disease and to share your story with the rare disease community and beyond.
The contest is open to all nationalities, ages, and diseases. Every year, hundreds of people from all around the world submit their photos, each reflecting the drive of people living with a rare disease.
Submissions for the 2022 Photo Award will be open until
16 January 2022
.

EURORDIS Black Pearl Awards Ceremony
Registration is now open for the next Awards ceremony taking place online on Tuesday, 8th February 2022!
You can register FOR FREE by clicking on the button below.
SOLVE-RD

EVENTS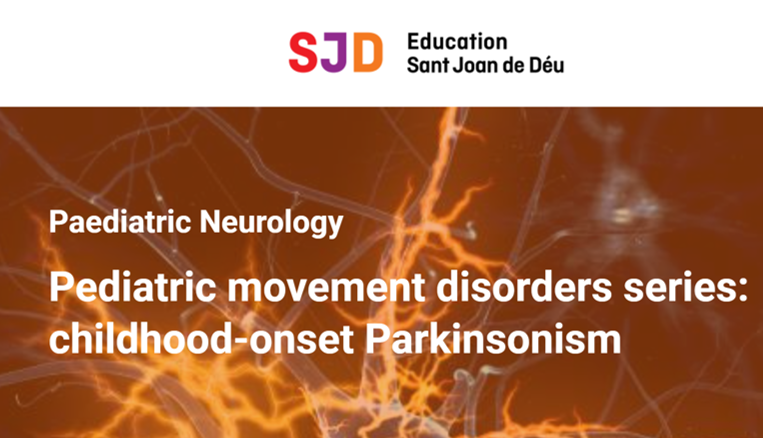 Sant Joan de Déu Hospital (Barcelona)- Pediatric movement disorders series: childhood-onset Parkinsonism

Date: 18 January 2022, 15.00 CET
Venue: Online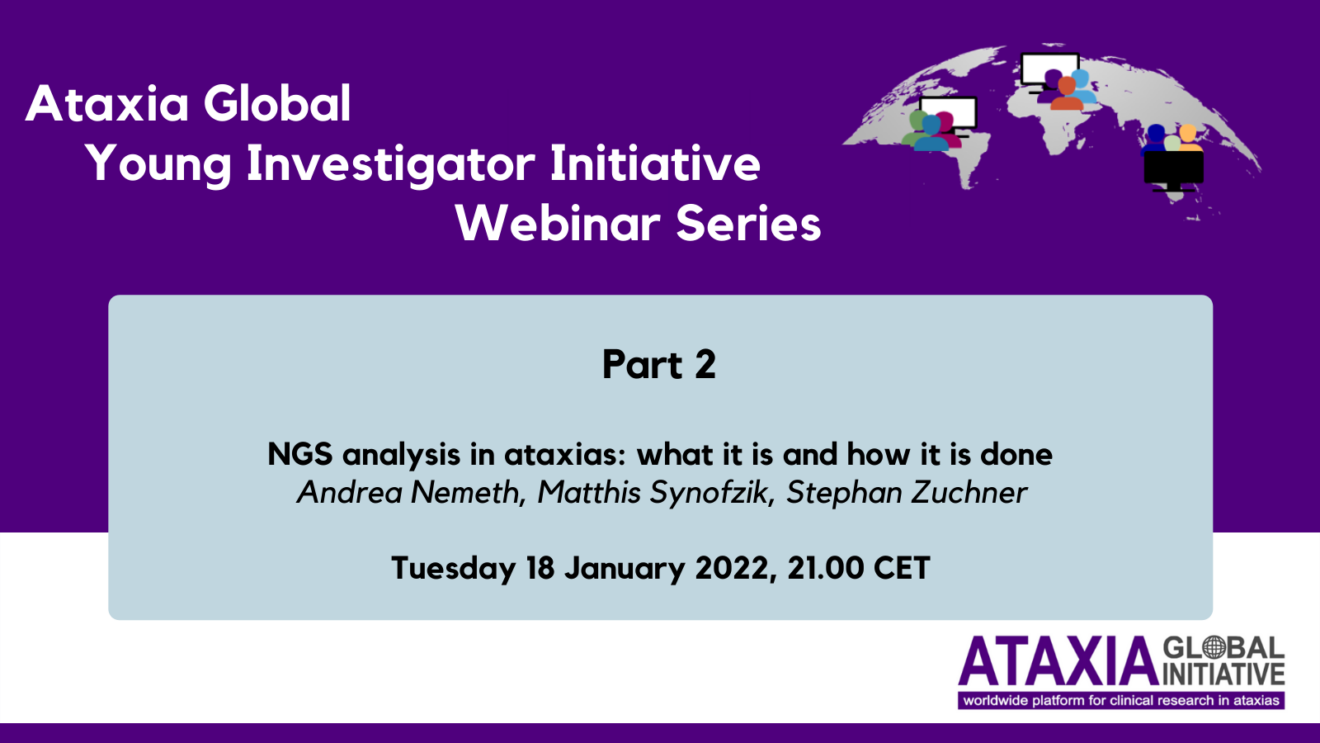 AGI YII webinar: NGS analysis in ataxias: what it is and how it is done
Date: 18 January 2021, 21.00 CET
Venue: Online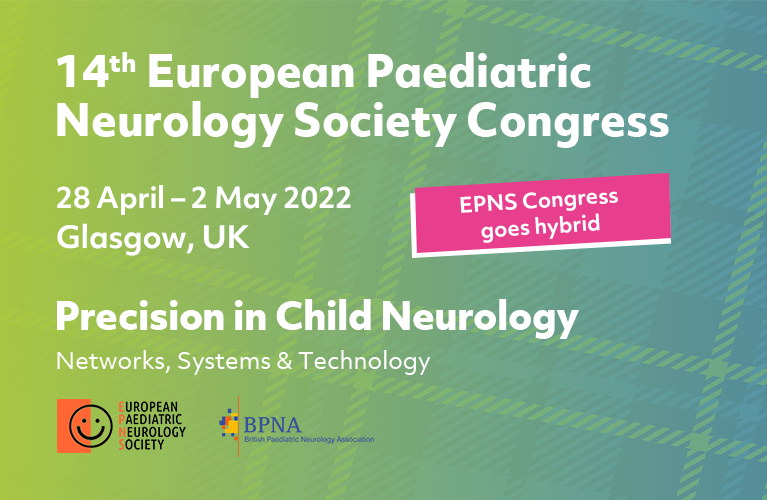 European Paediatric Neurology Society Congress
Date: 28 April - 2 May 2022
Venue: Glasgow, UK & online


Registration is now open!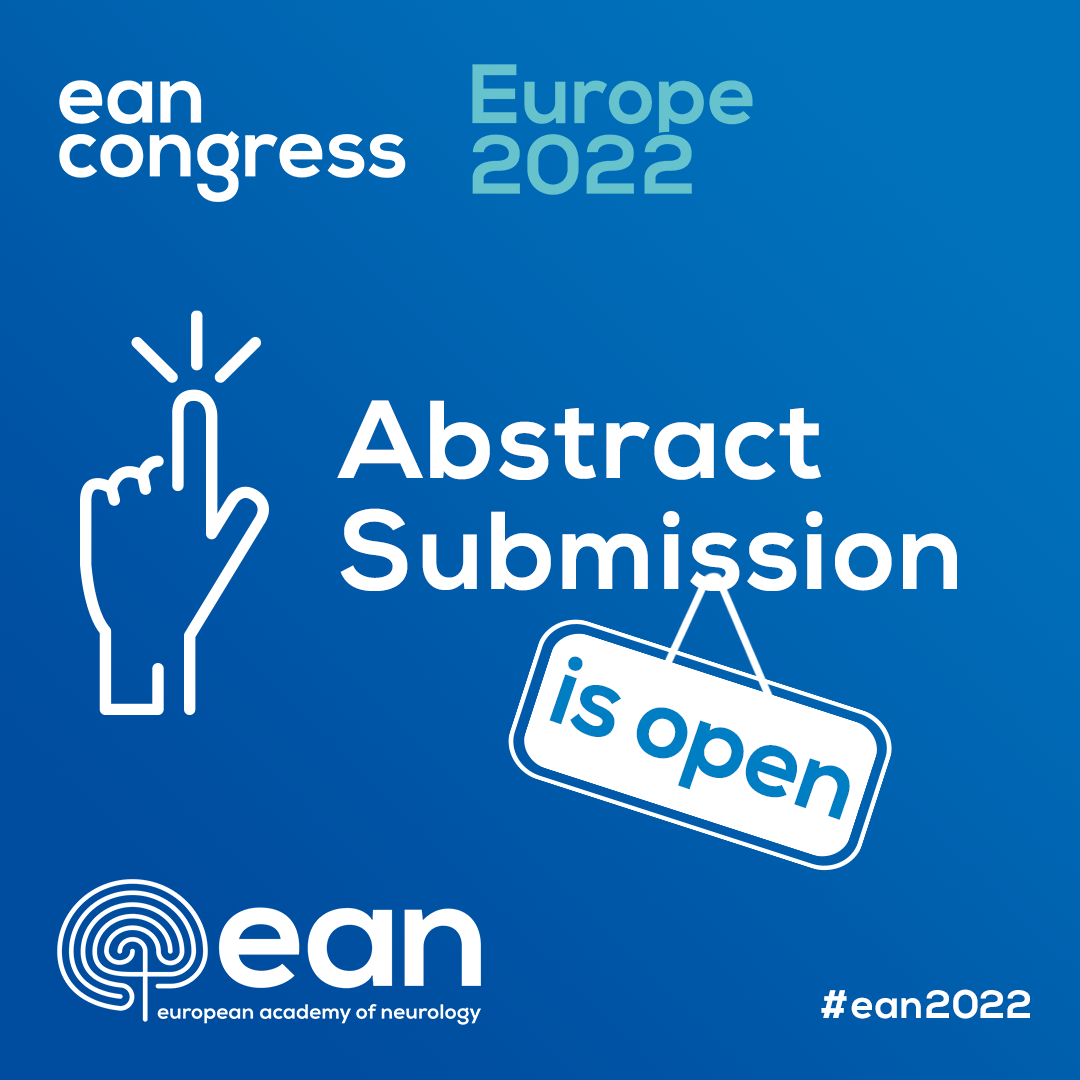 8th Congress of the European Academy of Neurology - Europe 2022
Date: 25 - 28 June 2022
Venue: Vienna, Austria


Abstract submission is open until 12 January 2022.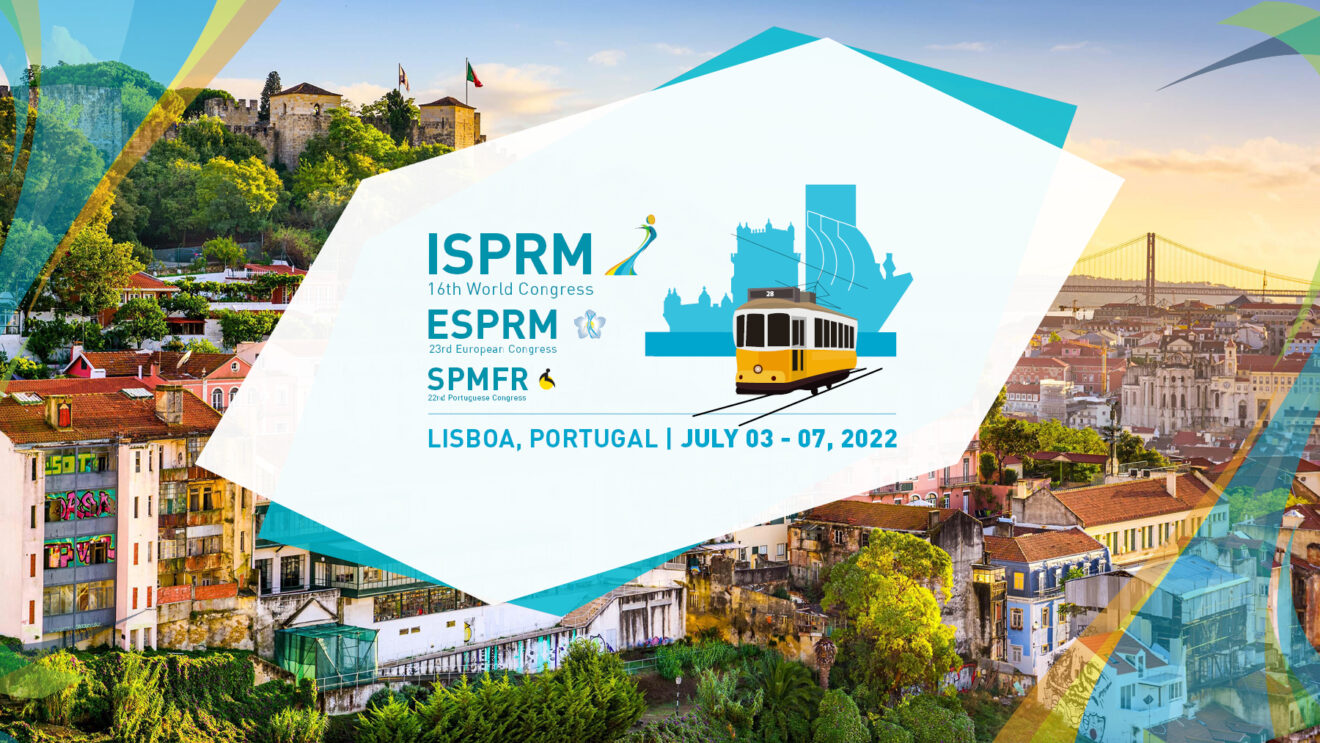 International Society for Physical and Rehabilitation Medicine Congress (ISPRM)
European Society for Physical and Rehabilitation Medicine Congress (ESPRM)
Portuguese National Society for Physical and Rehabilitation Medicine Congress (SPMFR)
Date: 3 - 7 July 2022
Venue: Lisboa, Portugal


Early bird registration is open until 31 January 2022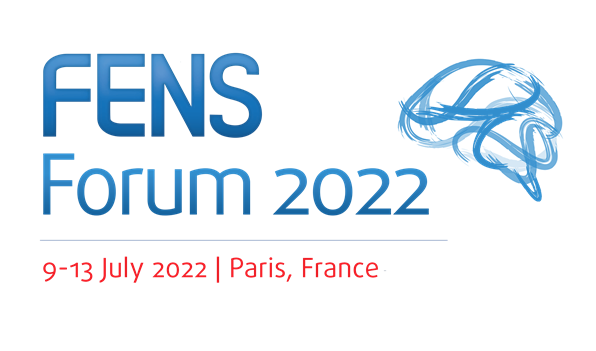 Federation of European Neuroscience Societies (FENS) Forum
Date: 9 - 13 July 2022
Venue: Paris, France


Abstract submission is open until 22 February 2022.
Share4Rare study on health-related quality of life in people living with rare diseases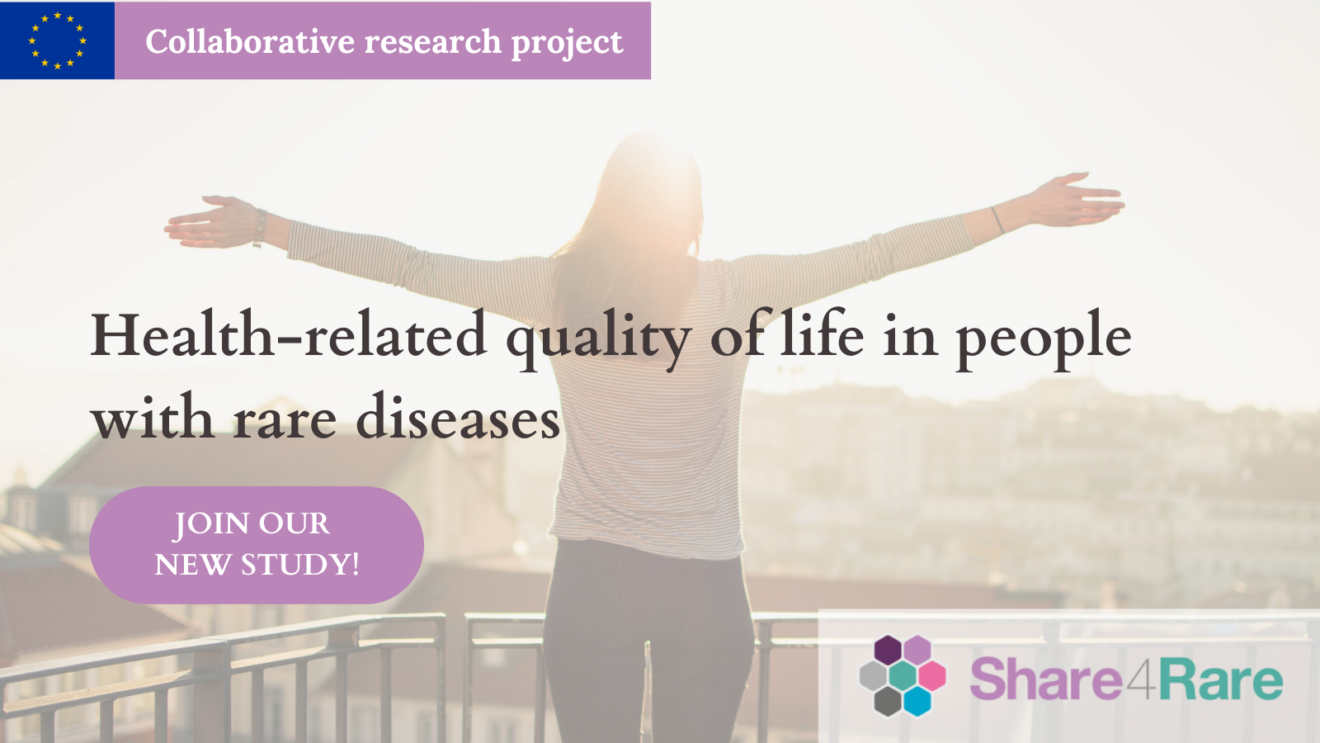 This new Share4Rare study will gather specific information on the effects of the disease on people's quality of life, which will help professionals and policymakers to make more accurate decisions and design suitable recommendations. Will you join us to do some research?


Reaching all the community is precisely the aim of our new cross-sectional study, focused in collecting specific information about

the impact of the rare disease on the quality of life of patients and caregivers

. We will subsequently correlate these data with factors like demography, time of diagnosis and disease-specific symptoms, and use this information to help key stakeholders design suitable and effective recommendations and guidelines. In order to understand the real impact of different diseases we need health information provided by a highly diverse group of people, so we would like to encourage all the rare disease community to participate. Are you in?
If you are a patient or a caregiver and you would like to participate in this challenging project, you can register here.
The study is available in Spanish and English and will close on 14th February, as the results will be disseminated on Rare Disease Day 2022.
NEWSLETTER
Thank you for your support and take care.


ERN-RND Coordination team