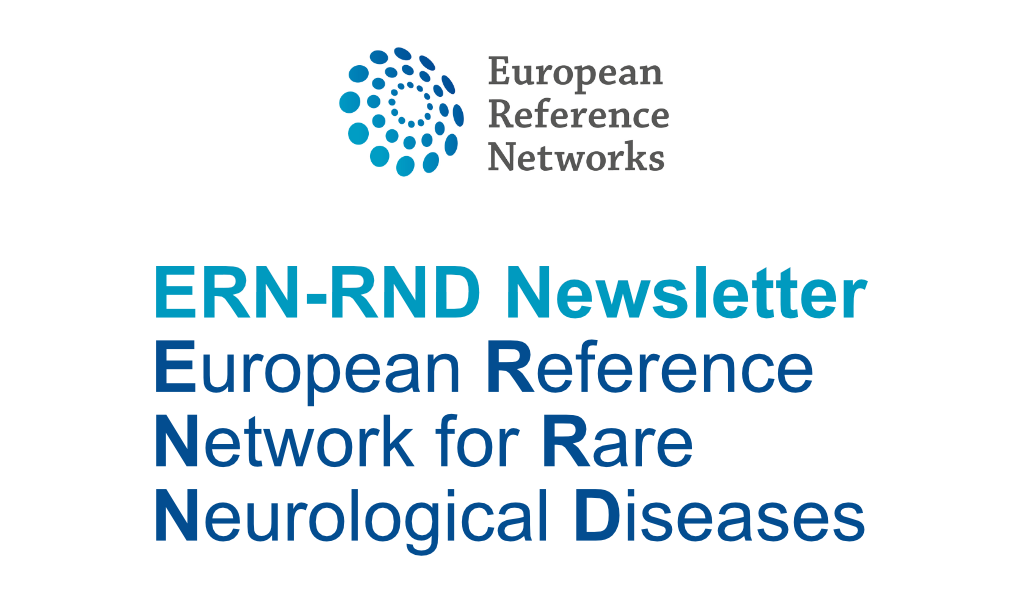 ERN-RND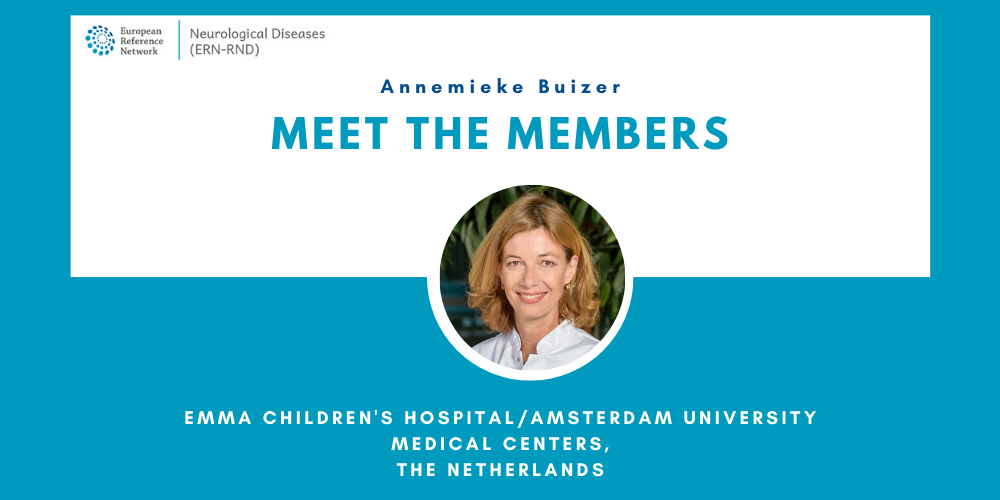 Meet the members - interview with Annemieke Buizer
In this month's edition of "meet the members", we interviewed Annemieke Buizer, pediatric rehabilitation physician and professor of pediatric rehabilitation medicine at the Emma Children's Hospital/Amsterdam University Medical Centers, the Netherlands.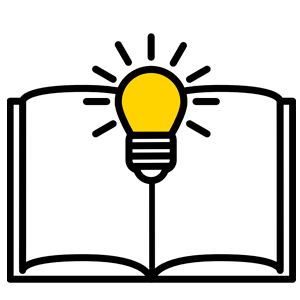 We have recently uploaded two new documents to the Disease Knowledge page for atypical parkinsonism. Both contain information for patients: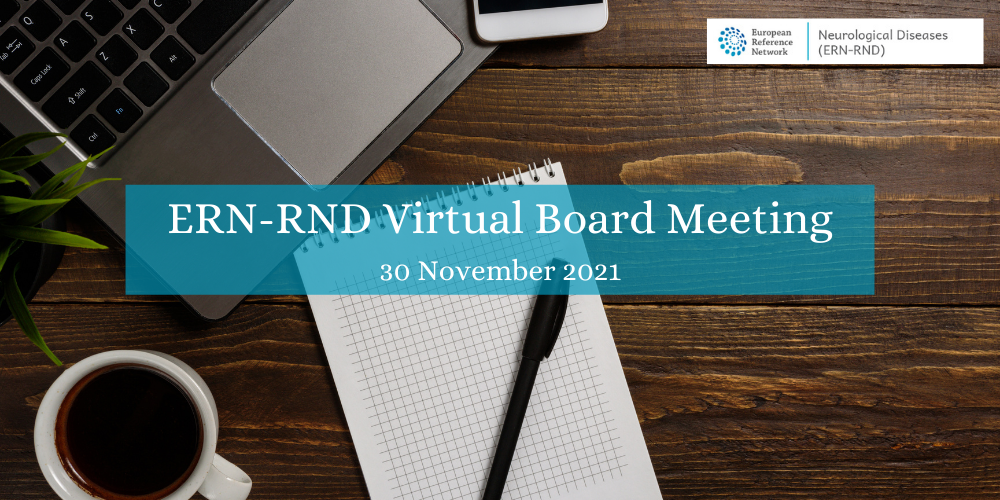 Upcoming ERN-RND meetings:
ERN Hospital Managers meeting, 21 October 2021, Gdansk, Poland
ERN Coordinators meeting, 21 - 22 October 2021, Strasbourg, France


ERN-RND Board Meeting (fall), 30 November 2021, Zoom
WEBINARS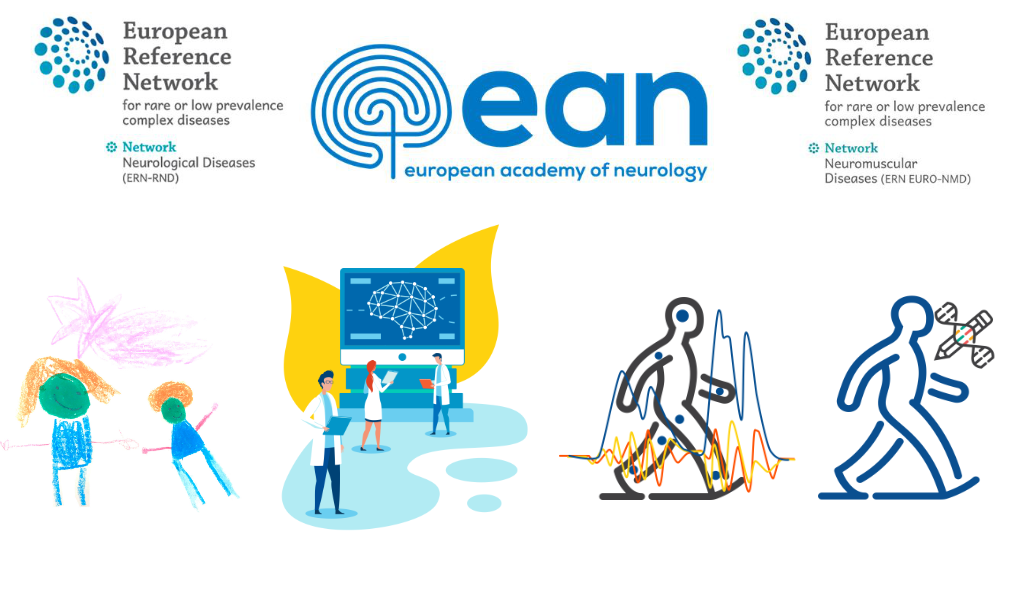 Upcoming joint webinars by ERN-RND, EURO-NMD, EAN
TRAINING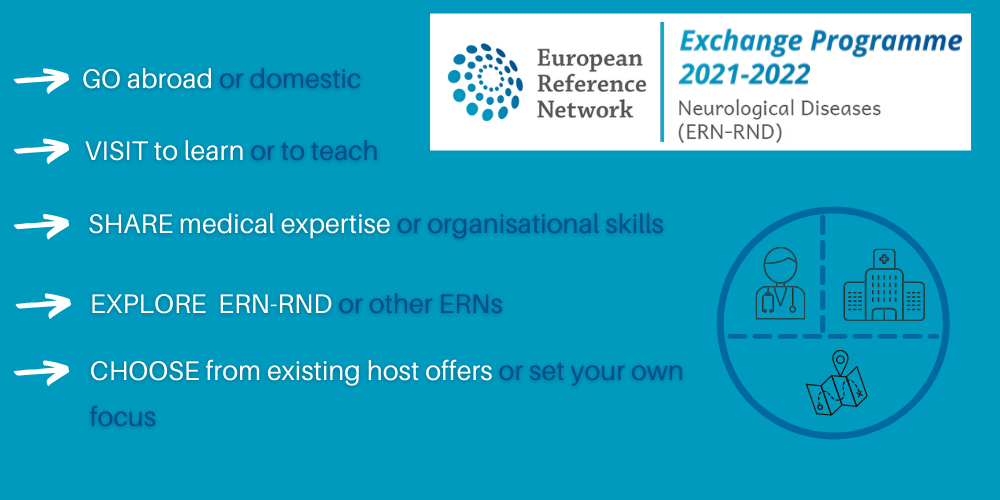 ERN-RND Short Exchange Programme: call for applications!
Until August 2022, healthcare professionals (clinicians, nurses, physiotherapists, etc.) affiliated to ERN institutions (Full Members or Affiliated Partners) can receive organizational and financial support for secondments lasting up to four weeks in ERN expert centres other than their home institution, supporting the sharing of knowledge and stimulating collaboration.


You already made plans to visit another ERN centre? Apply any time (but at least eight weeks prior to your trip) via our online portal.


You want to explore ERN-RND but do not know where to go? Check the ERN-RND host offers on neurorehabilitation, on

autonomic failure in atypical parkinsonism,

and on DBS for Dystonia on our website or contact us to find a suitable host centre from the network for your exchange need.


As increasing vaccination rates and the EU Digital COVID Certificate finally allow safe travelling within the EU again, we are looking forward to your application!
SOLVE-RD

Solve-RD will host two webinars on features of the RD-Connect Genome-Phenome Analysis Platform (GPAP) in October 2021. The first webinar focuses on basic analyses and the second webinar focuses on advanced platform features. Everyone who is interested is invited to register and join the webinars. More information can be found here.


Webinar 1: RD-Connect GPAP webinar - general analysis
Date: Wednesday, 6 October 2021; 2-3 pm CEST
Speaker: Steven Laurie (CNAG, Barcelona, Spain)
Webinar 2: RD-Connect GPAP webinar - advanced platform features
Time: Tuesday, 19 October 2021; 2-3 pm CEST
Speaker: Leslie Matalonga (CNAG, Barcelona, Spain)
RESEARCH ARTICLES
Preparing n-of-1 Antisense Oligonucleotide Treatments for Rare Neurological Diseases in Europe: Genetic, Regulatory, and Ethical Perspectives
Matthis Synofzik, Willeke M.C van Roon-Mom, Georg Marckmann, Hermine A. van Duyvenvoorde, Holm Graessner, Rebecca Schüle,Annemieke Aartsma-Rus,on behalf of the 1M1M consortium
NUCLEIC ACID THERAPEUTICS, 2021
COURSES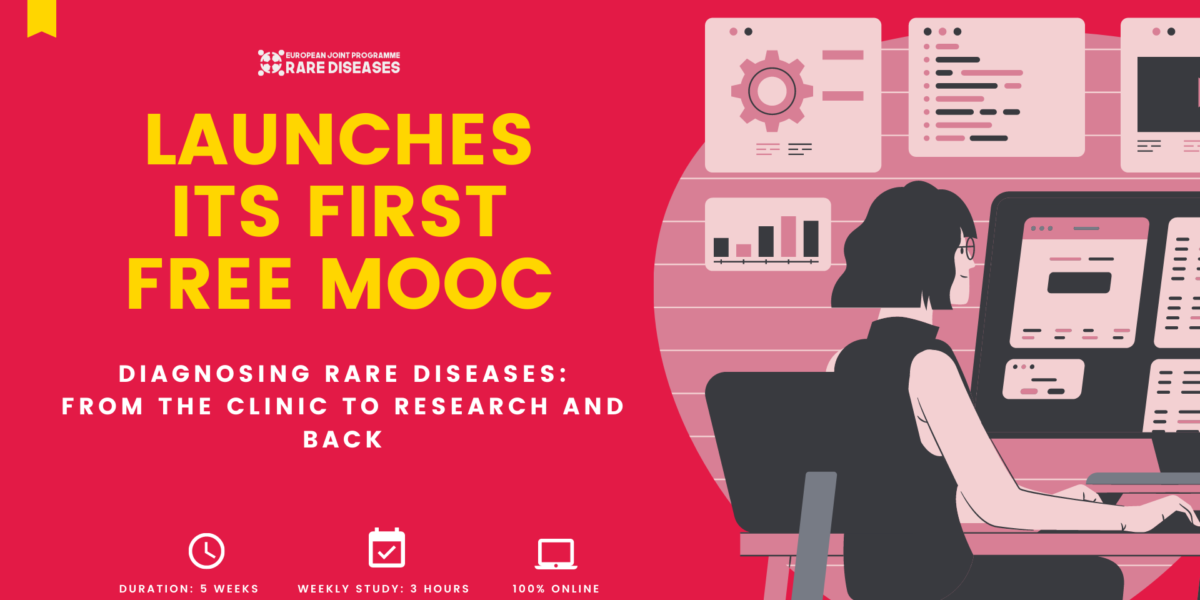 Course title: MOOC Diagnosing Rare Diseases: from the Clinic to Research and back
Date: Available starting 4 October 2021


The second run of the MOOC (Massive Open Online Course) "Diagnosing Rare Diseases: from the Clinic to Research and back" co-developed by EJP RD, ERN ITHACA, ERN GENTURIS and the Foundation for Rare Diseases is now available. Registrations are free and open.



Course title: MDS-ES and EHDN Joint Online Course Series: Huntington's Disease: From Foundational Principles to Assessment and Treatment
This is an opportunity for neurologists, neuropsychiatrists, movement disorders specialists, and other healthcare professionals who are improving their knowledge of Huntington's disease (HD) to receive in-depth information from internationally recognized Huntington's disease experts. The primary purpose of this program is to provide information on foundational principles, assessment and management of Huntington's disease.

Workshop series: Drug repurposing for rare diseases
Date: 21 & 28 October, 4 November 2021
Venue: Online


Jointly organized by EATRIS, EJP RD, Radboudumc, the Foundation for Rare Diseases, and Fondazione Telethon, this 2-hour workshop will feature expert speakers sharing their experiences in the drug repurposing process on the basis of case studies, as well as an interactive Q&A session. The goal is to highlight the processes involved in each of the scenarios in drug repurposing, understand the main challenges and hear about solutions from the field.


This 3-part workshop is for academic researchers and research funders, policymakers and industry scientists interested in drug repurposing.


Registration is free but places are limited.
UPCOMING EVENTS

Italian Mitochondrial Disease Conference 2021
Date: 15 & 16 October 2021
Venue: Online


This meeting will bring together physicians, researchers, stakeholders, and patients and will be a unique opportunity to discuss and get an update on current understandings of mitochondrial diseases and pathways towards diagnosis and treatment.
This conference will be held in English.
Preliminary program and registration are available via the link below.

Deutsche Gesellschaft für Neurologie (DGN) Congress
Date: 3-6 November 2021
Venue: Online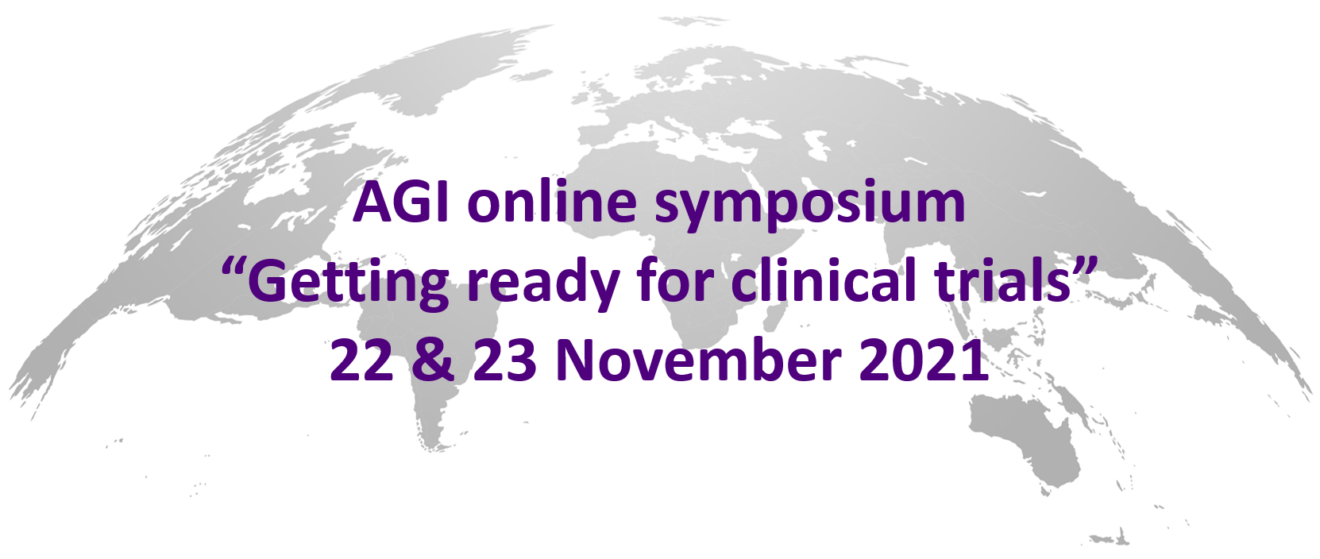 Ataxia Global Initiative online symposium: 'Getting ready for clinical trials'
Date: 22 & 23 November 2021
Venue: Online


The first Ataxia Global Initiative Symposium will take place on Monday 22 & Tuesday 23 November this year. During this meeting, you can enjoy keynote talks on various topics, as well as hear the latest on the AGI projects and working groups.
The programme is available on the AGI website and registrations are now open.
NEWSLETTER
Thank you for your support and take care.


ERN-RND Coordination team