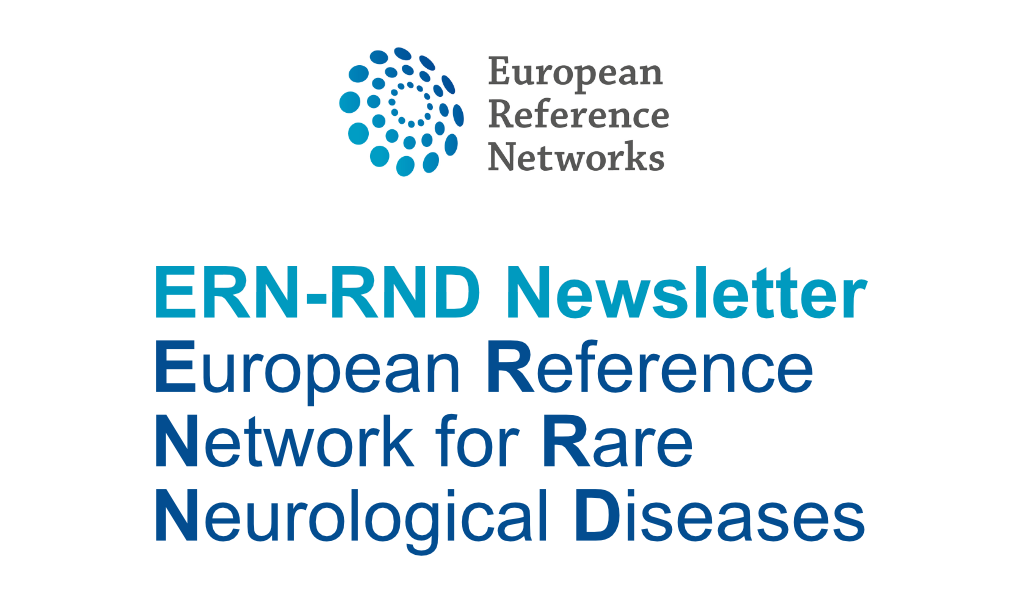 ACT-EU


The European Commission (EC), th

e Heads of Medicines Agencies (HMA)

and the European Medicines Agency (EMA) have la

unched an initiative to transform how clinical trials are initiated, designed and run, referred to as Accelerating Clinical Trials in the EU (ACT EU). The aim is to further develop the EU as a focal point for clinical research, further promote the development of high quality, s

afe and effective medicines, and to better integrate clinical research in the European health system.
COLLABORATION EJP RD & C-PATH


Critical Path Institute (C-Path), an independent global nonprofit organization, and the European Joint Programme on Rare Diseases (EJP RD), an initiative that has received funding from the European Union's Horizon 2020 research and innovation programme, have announced a collaboration to advance technologies and methodologies that are fit for regulatory purposes to further global rare disease research and drug development.
ERN-RND


On our website, you can find information on the six Disease Groups covered in ERN-RND. This month, we put some of our information on dystonia and paroxysmal disorders in the spotlight. There's much more where this came from, so visit the Disease Knowledge page on our website!
We are looking for a project manager and a communication manager to join the ERN coordination office in Tübingen, Germany. Applications until 28 February.
Additionally, the Ataxia Global Initiative is looking for a project manager, based in the same team as the ERN-RND coordingation office. Apply until 28 February:
Finally, the

German Human Genome-Phenome Archive is looking for an officer for scientific communications and public relations. Apply until 6 March:
WEBINARS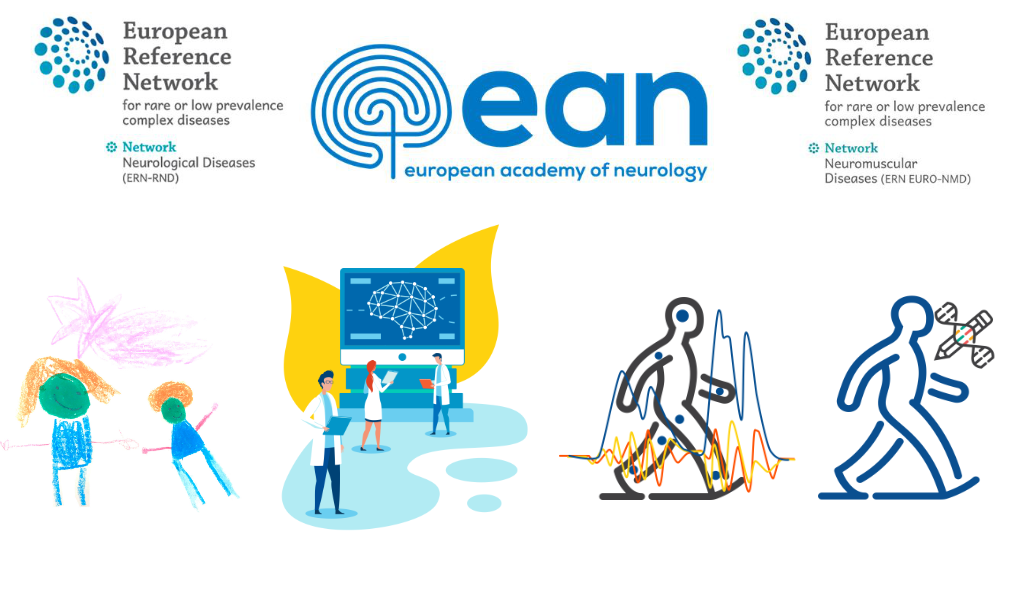 Upcoming joint webinars by ERN-RND, EURO-NMD, EAN
TRAINING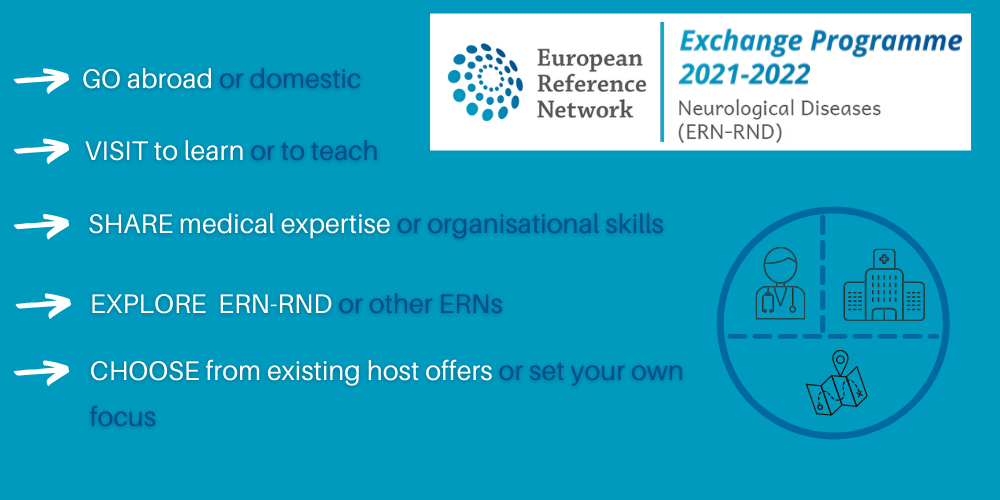 ERN-RND Short Exchange Programme: call for applications!
Healthcare professionals (clinicians, nurses, physiotherapists, etc.) affiliated to ERN institutions (Full Members or Affiliated Partners) can receive organizational and financial support for secondments with clinical focus lasting up to four weeks in ERN expert centres other than their home institution, supporting the sharing of knowledge and stimulating collaboration.


More information about the programme can be found on our

website.


Due to the current COVID-19 situation, secondments in the period of December 2021 to May 2022 will not be supported by the ERN Exchange Programme.

However,

the online application portal

remains open during the winter months and we highly encourage applications for secondment in the period from May to August 2022!
Share4Rare study on health-related quality of life in people living with rare diseases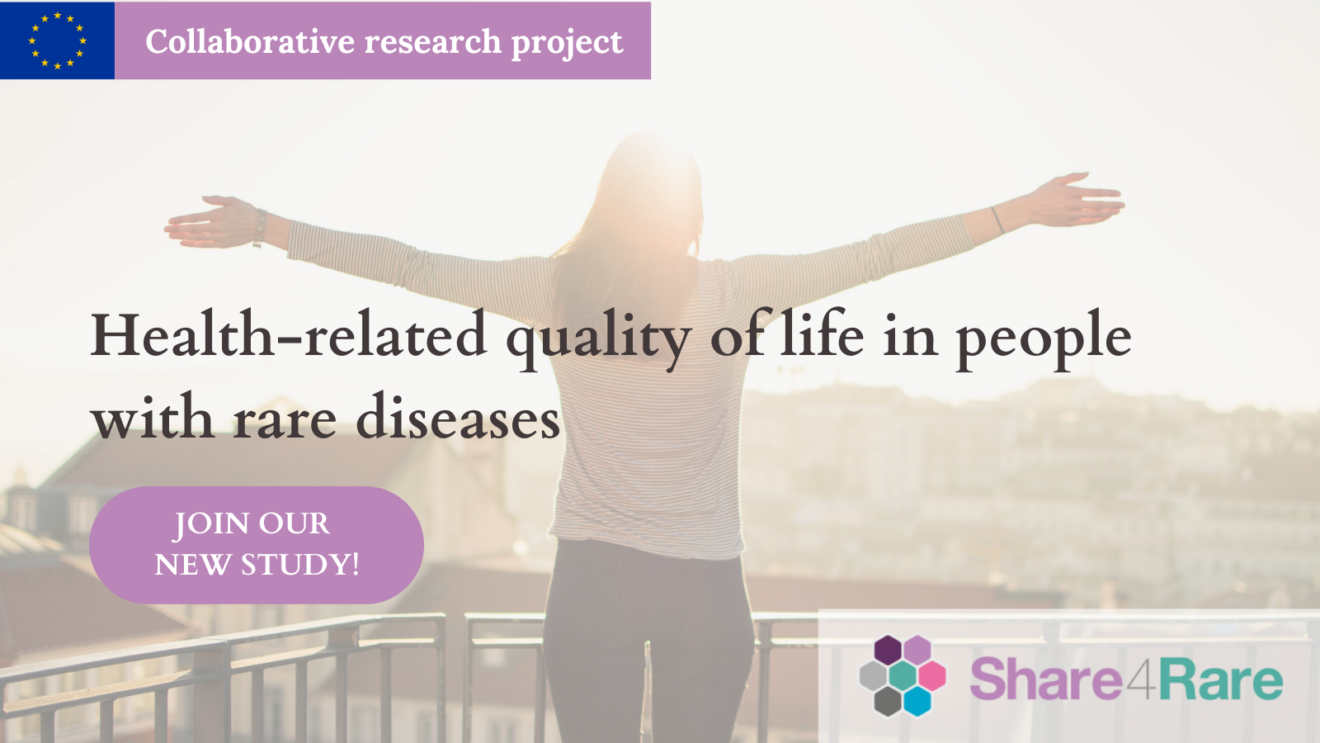 This new Share4Rare study will gather specific information on the effects of the disease on people's quality of life, which will help professionals and policymakers to make more accurate decisions and design suitable recommendations. Will you join us to do some research?


Reaching all the community is precisely the aim of our new cross-sectional study, focused in collecting specific information about

the impact of the rare disease on the quality of life of patients and caregivers

. We will subsequently correlate these data with factors like demography, time of diagnosis and disease-specific symptoms, and use this information to help key stakeholders design suitable and effective recommendations and guidelines. In order to understand the real impact of different diseases we need health information provided by a highly diverse group of people, so we would like to encourage all the rare disease community to participate. Are you in?
If you are a patient or a caregiver and you would like to participate in this challenging project, you can register here.
The study is available in Spanish and English and will close on 14th February, as the results will be disseminated on Rare Disease Day 2022.
SOLVE-RD

Registration and abstract submission open.
The Solve-RD Annual meeting 2022 will take place from Monday 25 to Wednesday 27 April. The meeting will be fully virtual.


Abstract submission is now open for SOLVE-RD partners until 14 March.
Solve-RD beneficiaries, associated partners and collaborators can register for this meeting until 18 April.
Events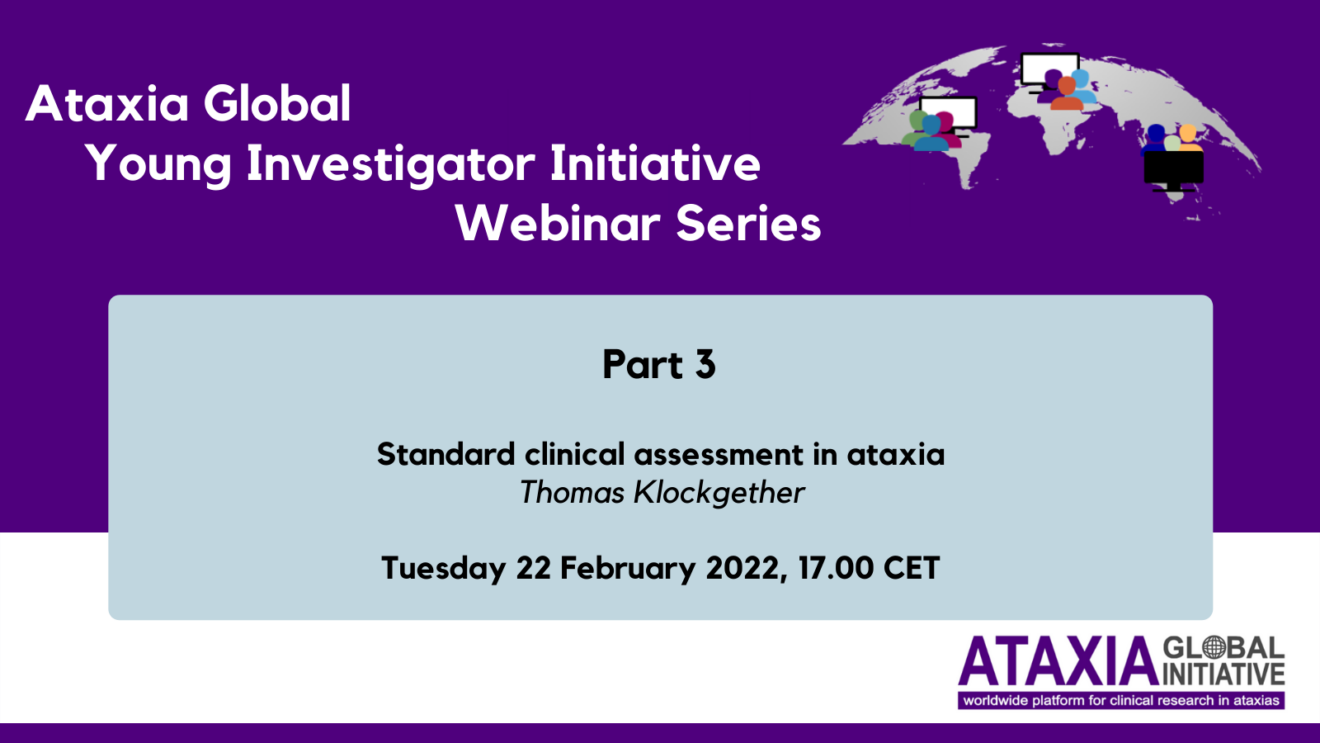 AGI Webinar: "Standard clinical assessment in ataxia"
Date: 22 February
Venue: Online

ERN eUROGEN Webinar: "Participate in patient-centered rare disease research with Share4Rare
Date: 23 February
Venue: Online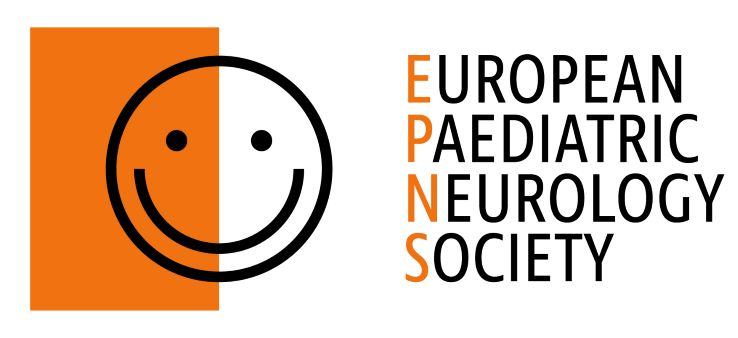 EPNS Case Discussion: Neuromodulation in Dystonia
Date: 22 February
Venue: Online
EPNS VIRTUAL Training Course: Acute Paediatric Neurological Diseases
Date: 24 & 25 March
Venue: Online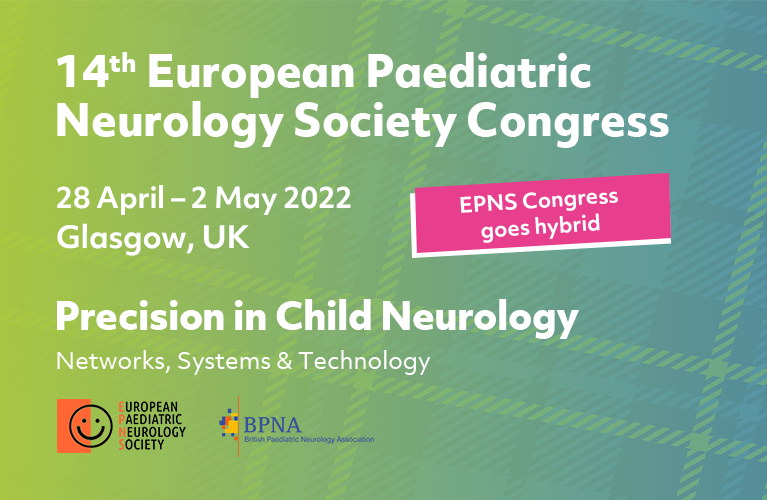 European Paediatric Neurology Society Congress
Date: 28 April - 2 May 2022
Venue: Glasgow, UK & online


Registration is now open!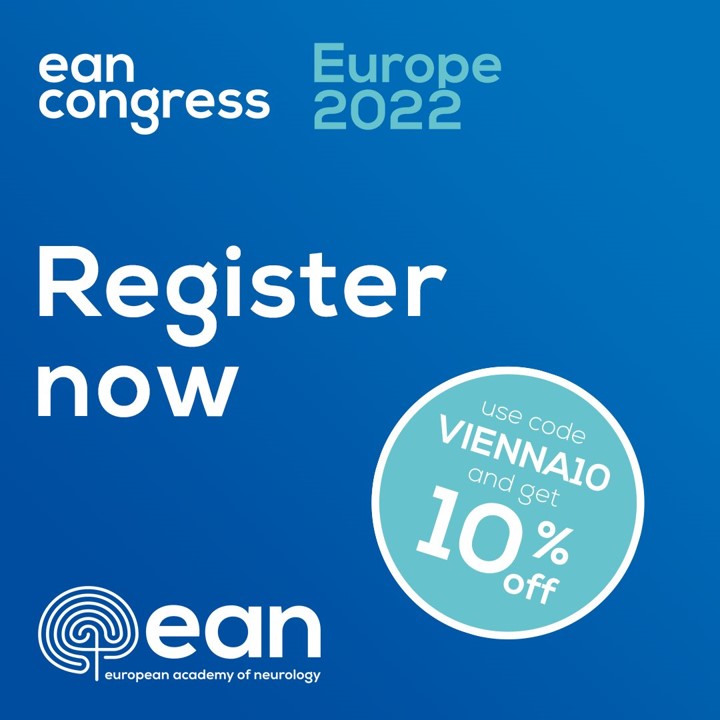 8th Congress of the European Academy of Neurology - Europe 2022
Date: 25 - 28 June 2022
Venue: Vienna, Austria


NEWSLETTER
Thank you for your support and take care.


ERN-RND Coordination team