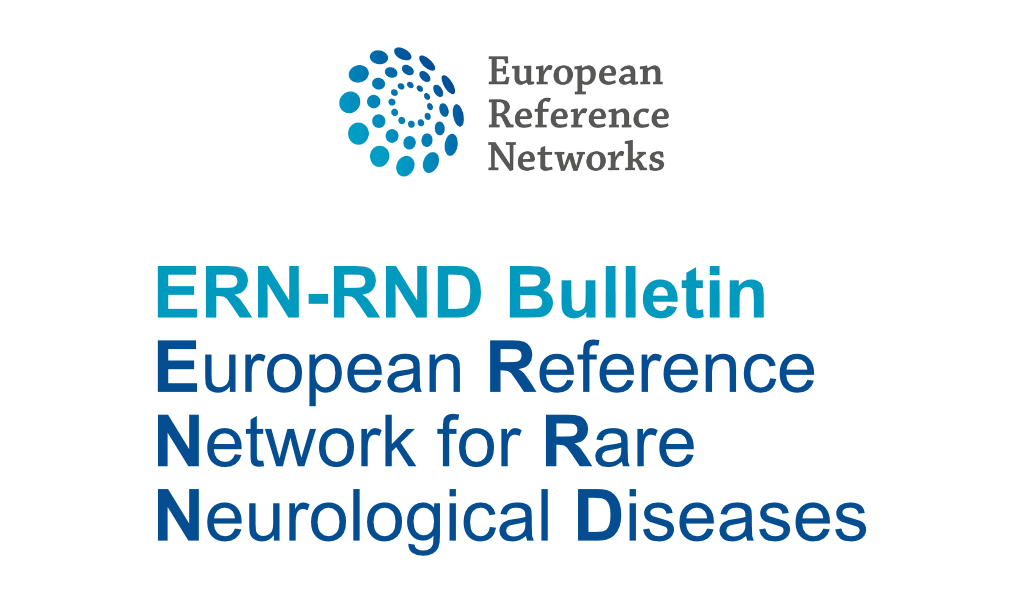 we hope you had a nice summer!


Here is the latest information as part of the ERN-RND Bulletin for September.


We would like to highlight the upcoming annual meeting in Tübingen and the online scientific symposium. We are looking forward to active participation and exchange with you in Tübingen.


Enjoy reading the ERN-RND Bulletin.


The ERN-RND Coordination Team
ERN-RND co-signed Open letter

ERN-RND Annual Meeting

ERN-RND Board Meeting
#ERNcare4U a survey/Rare Diseases Hub Ukraine

Documents
Upcoming webinars

Online case discussions

Funding

Courses & workshops
Events

Partner organisations

Publications

Acknowledgement
Information about evaluation
ERN-RND co-signed Open letter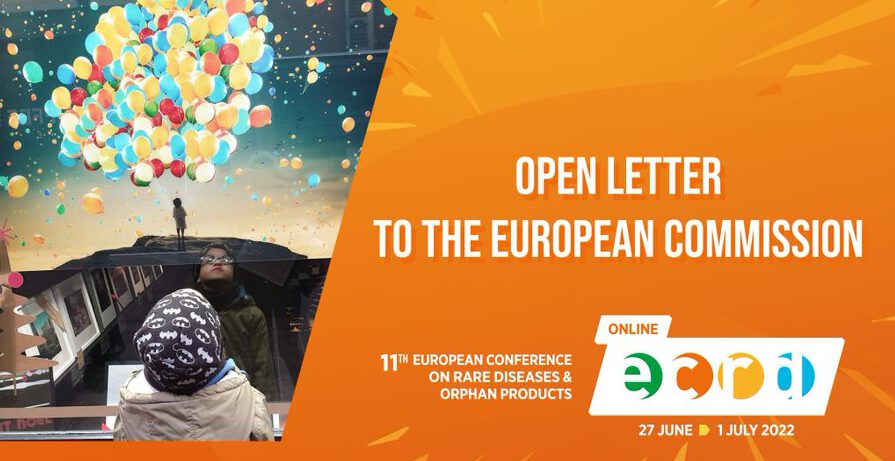 ERN-RND supports open letter to the european commission

EURORDIS, alongside 57 partner organisations of the European Conference on Rare Diseases and Orphan Products 2022, including ERN-RND, co-signed a letter to call on the EU Commissioner for Health Stella Kyriakides to take forward the conclusions of the conference for a European Action Plan on Rare Diseases.
ERN-RND Annual Meeting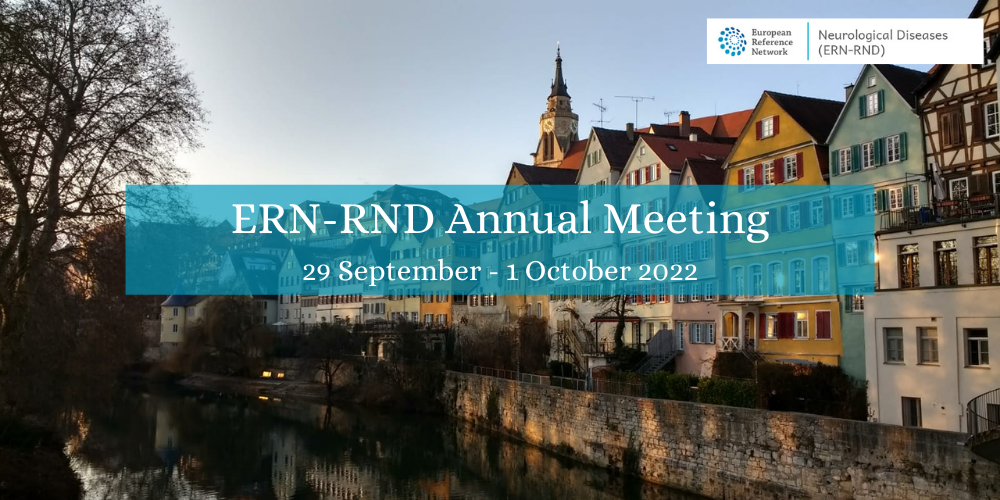 Only one more week and the ERN-RND Annual Meeting will take place in Tübingen.
It will be a hybrid event, both in-person and online.
We will start the first day with a scientific symposium n-of-1 treatments and trials in neurology. On the following days we will focus, among other things, on Achievements in the first five years of ERN-RND.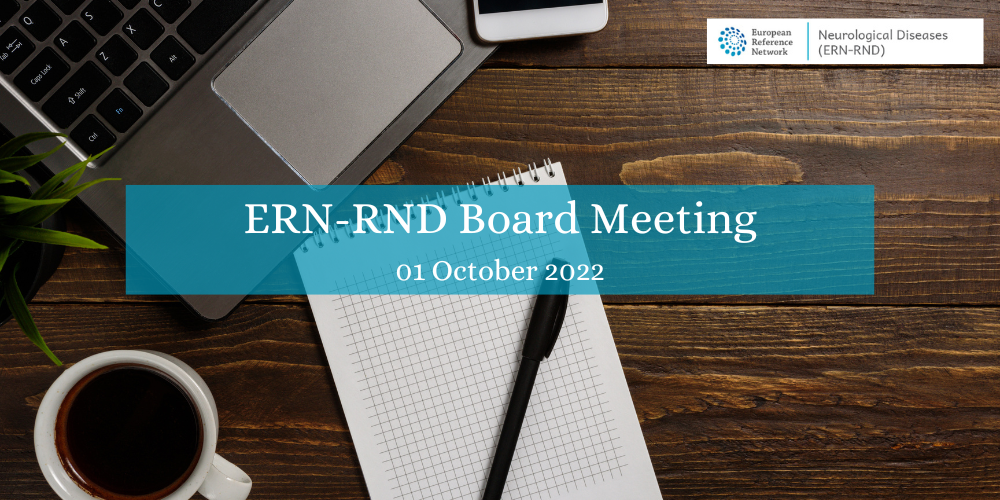 ERN-RND board meeting
Saturday 01 October, 12:15 – 13:00 CET
#ERNcare4Ua survey/Rare Diseases Hub Ukraine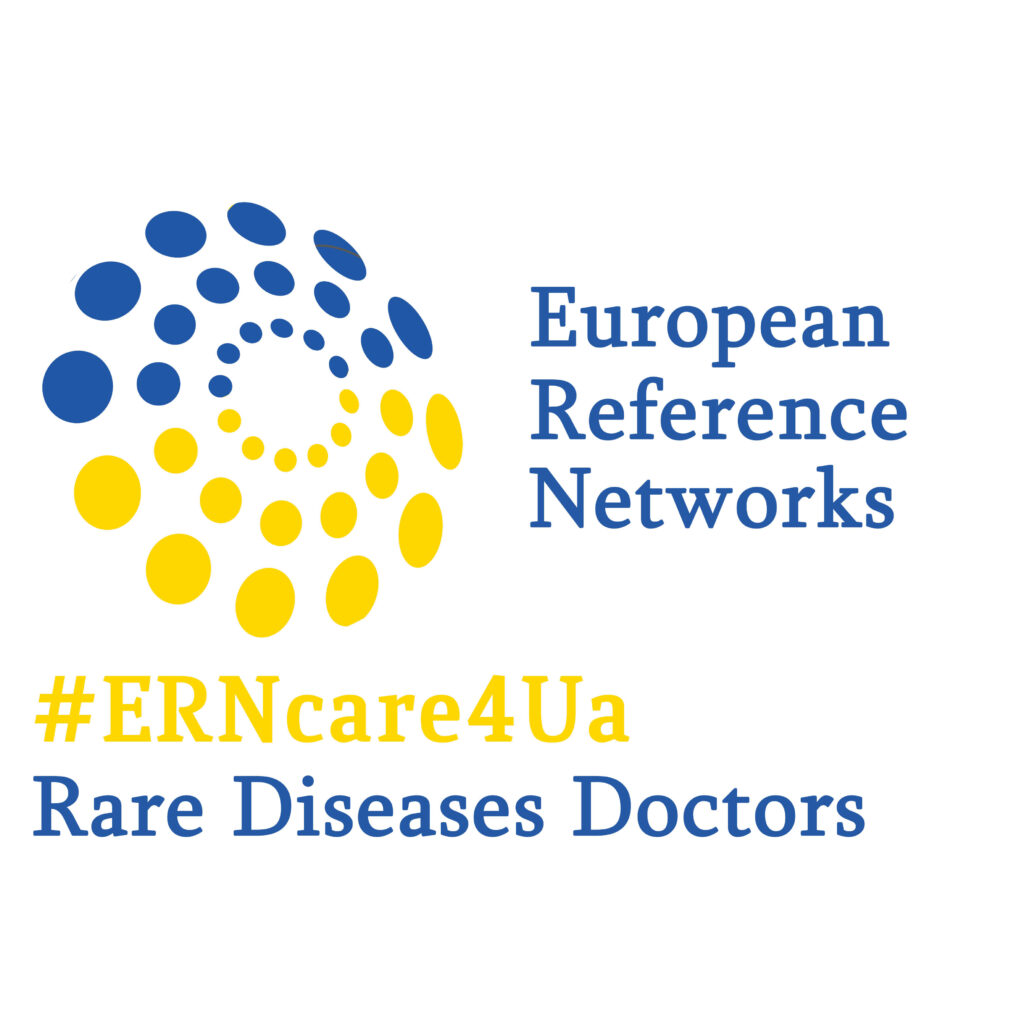 In the context of the Ukrainian crisis, as ERNs we need to know how many patients with rare diseases get care outside Ukraine. As more coordination should be soon coming it would be really important to know if initiatives are helping or not.


Please complete the survey continuously!

Rare Diseases Hub Ukraine
The Rare Diseases Hub Ukraine was created, in agreement with the European Commission and the ERN Coordinators Group.
The Hub connects patients from Ukraine with a rare disease with organizations and hospitals, members of the European Reference Network (ERN), with the aim to provide the specialized medical support they may need during this emergency.
Documents

- ePAG Guide on Patient Involvement in Clinical Practice Guidelines and Other Clinical Decision Support Tools on 27th July 2022

- Minutes Call "Neurophysiology/myoclonus" on 21th July 2022
Upcoming Webinars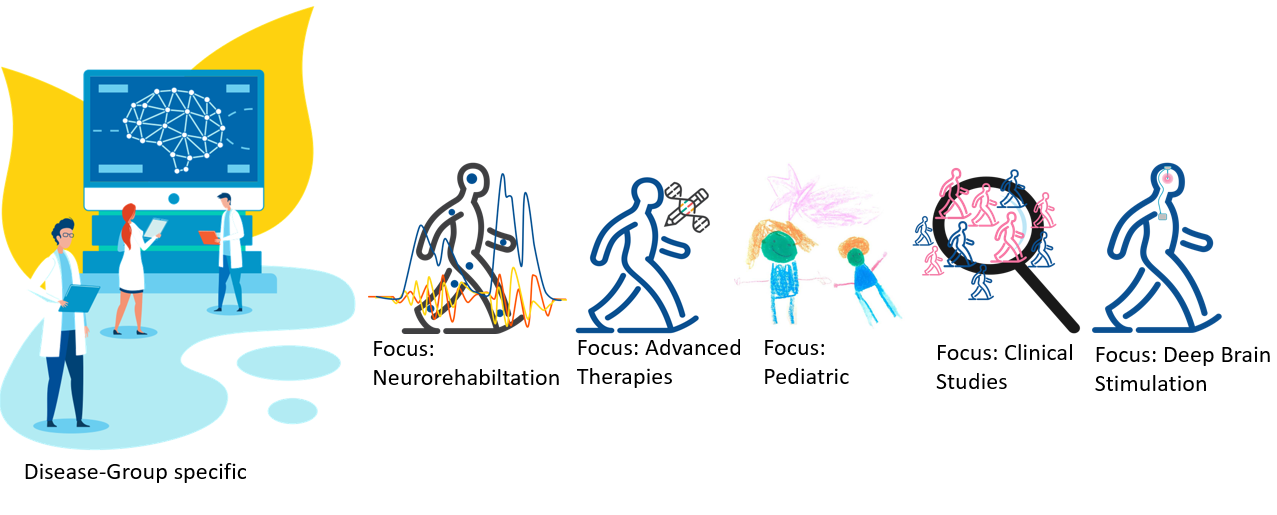 Upcoming joint webinars by ERN-RND, EURO-NMD, EAN:
20.09.2022 | 'Tau-targeting Therapies: Where are we heading to?' by Günter Höglinger, Hannover Medical School, Germany. SIGN UP here.


27.09.2022 | 'Clinical and genetic predictors of subthalamic nucleus deep brain stimulation in Parkinson's disease' by Daniel Weiß, University of Tübingen, Germany. SIGN UP here.


04.10.2022 | 'CACNA1A-related disorders: clinical presentation and therapeutic options​' by Elisabeta Indelicato, Medical University Innsbruck, Austria. SIGN UP here.


11.10.2022 | 'Krabbe disease – natural history and treatment option​​' by Samuel Gröschel and Ingeborg Krägeloh-Mann, University Hospital Tübingen, Germany. SIGN UP here.


18.10.2022 | 'DBS in Dystonia – Targets, programming and therapeutic challenges' by Philipp Capetian,University Hospital Würzburg, Germany. SIGN UP here.
Online Case Discussions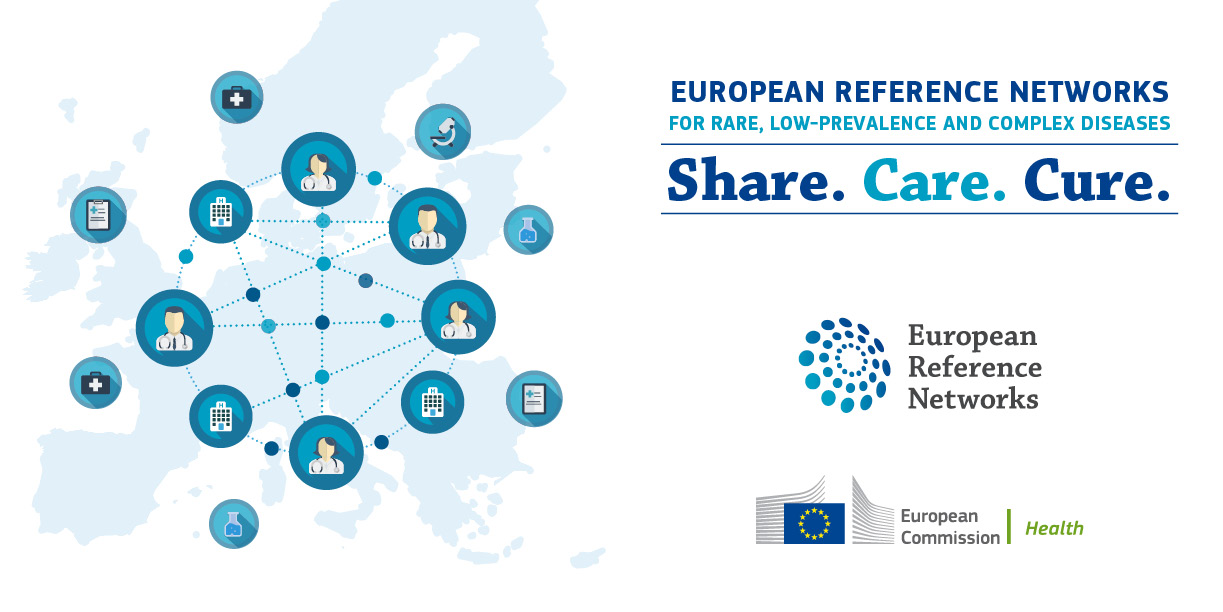 CPMS & Case Discussions:
live online trainings
If you missed our information & training sessions on CPMS and Case Discussions in ERN-RND so far, you might be delighted that we offer another session soon:

Monday, October 10, 4 - 5 PM CEST, please register here to join this session.
Target group: ERN-RND clinicians, especially CPMS contact persons and new ERN-RND members, that so far have missed previous opportunities to receive training.
CPMS users that have received training before are of course welcome to refresh their memory, however, they should note that no novel content will be presented compared to previous training sessions.
You do not have a CPMS account yet? Check our website to find out more about how to get started with CPMS.
Online case discussions jour fixe
The regular Online Case Discussions are open to all clinicians from the ERN-RND network.
For most appointments, case submission is still possible and all cases (unsolved and solved/disease management) are welcome.
You would like to present a case to the discussion? Please contact us ASAP or request a slot in an upcoming discussion here!
You would like to offer your advice for unsolved and complex cases? Complete this short survey

to receive invitations according to your expertise.
Thursday, 22/09/22, 16 – 17:30 CEST
Canceled


Wednesday, 05/10/22, 16 – 17:30 CEST
Funding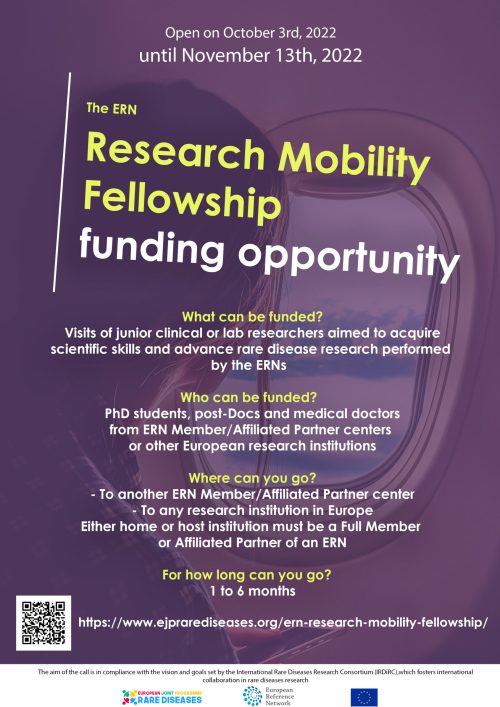 The last round for the Research Mobility Fellowships funding opportunity by the European Joint Programme on Rare Diseases (EJP RD) will open on 3 October 2022. The call aims to support PhD students, postdocs, and medical doctors in training to undertake scientific visits fostering specialist research training outside their countries of residence.
The exchange can be carried out (1) within the same ERN (Full Members and Affiliated Partners), (2) between different ERNs (Full Members and Affiliated Partners), or (3) between ERN Full Members / Affiliated Partners and non-ERN institutions.
The research mobility fellowships are meant to cover stays of four weeks to six months.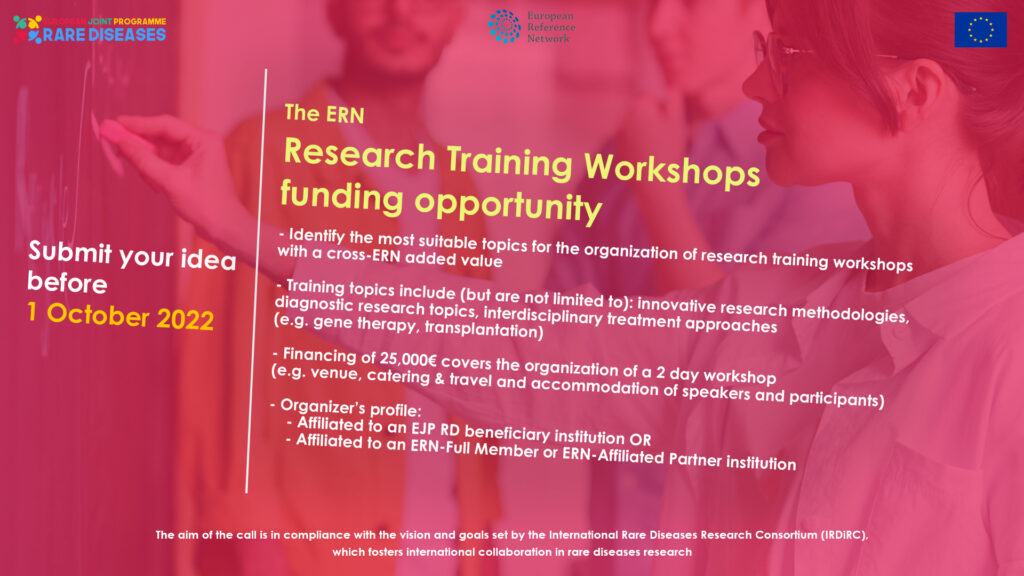 ERN Research training workshops funding opportunity
The 6th Call for funding for ERN- Workshops within the EJP RD project is now open. Applications can be submitted until 01. October 2022 and should contain a topic for a cross-ERN relevant workshop and a short description.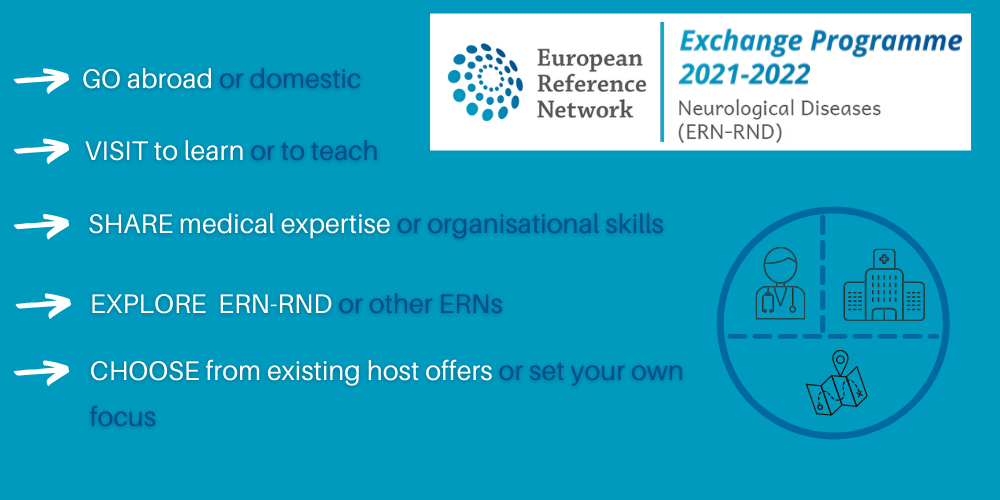 Short Exchange Programme – Q&A Sessions available now!
Healthcare professionals such as clinicians, nurses, physiotherapists, etc. who are affiliated to ERN institutions (Full Members or Affiliated Partners) can currently apply for interregional or international exchange. Their secondment to an ERN expert center other than their home institution will emphasise a clinical focus and aims to share, spread and broaden knowledge and to strengthen collaborations. Participants of the Short Exchange Programme are supported in administration and are funded an exchange of up to six weeks.


Exchanges can be undertaken until end of 2022.

Apply at least 8 weeks prior to your exchange
Find more information about the programme at our webpage here
Q&A Sessions:
If you have any further questions you can also join our Q&A Sessions every Tuesday and Thursday between 12:30 and 13:30. These sessions are offered to comprehensively discuss all remaining questions regarding organisation and funding of exchanges. To join the sessions by Microsoft Teams click here or scan the QR Code below.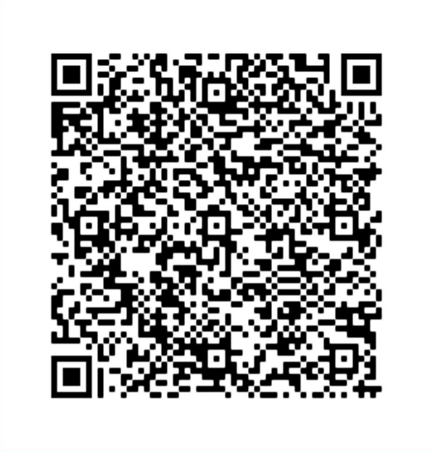 Courses & workshops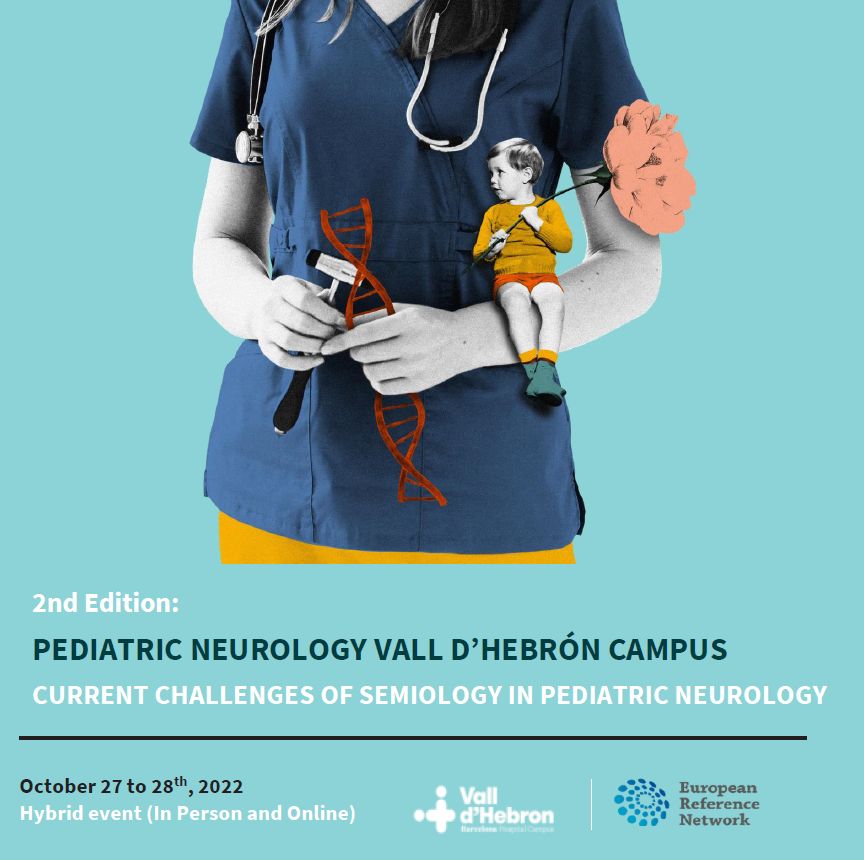 Hybrid Course " Current challenges of semiology in pediatric neurology"
The Hospital Vall d'Hebron in Barcelona, Spain organizes a course on Phenomenology and semiology of treatable paediatric neurological genetic disorders in collaboration with the University Medical Center Groningen, Netherlands and Agia Sofia Hospital, Athens, Greece.
Title: "Current challenges of semiology in paediatric neurology"
Date: 27-28. October 2022
Course fees: 100€ (attendance in person), 50€ (attendance online)
Events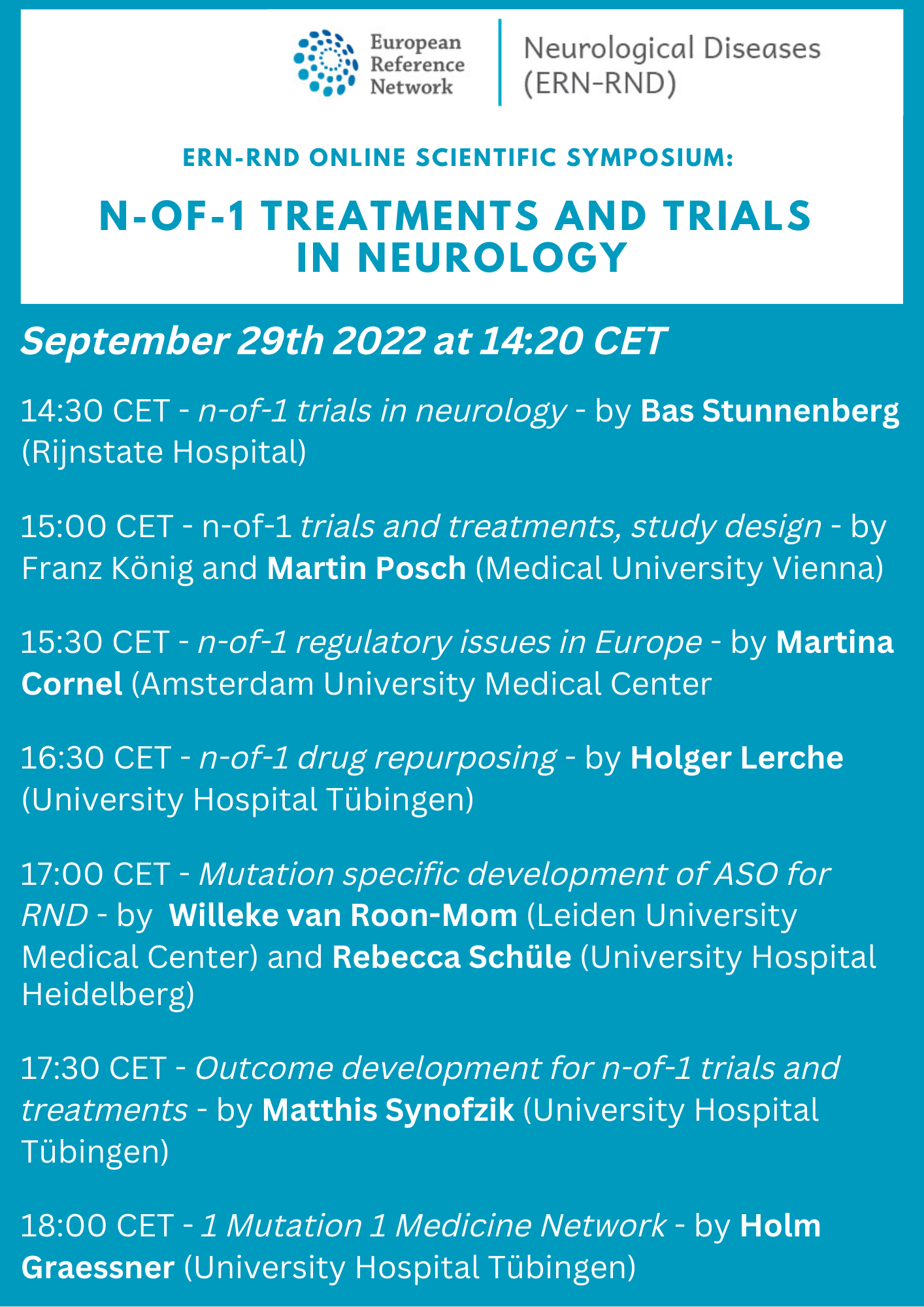 Online Scientific Symposium
At the opening of our annual meeting there will be an online scientific symposium on
N-of-1 Treatments and trials in neurology.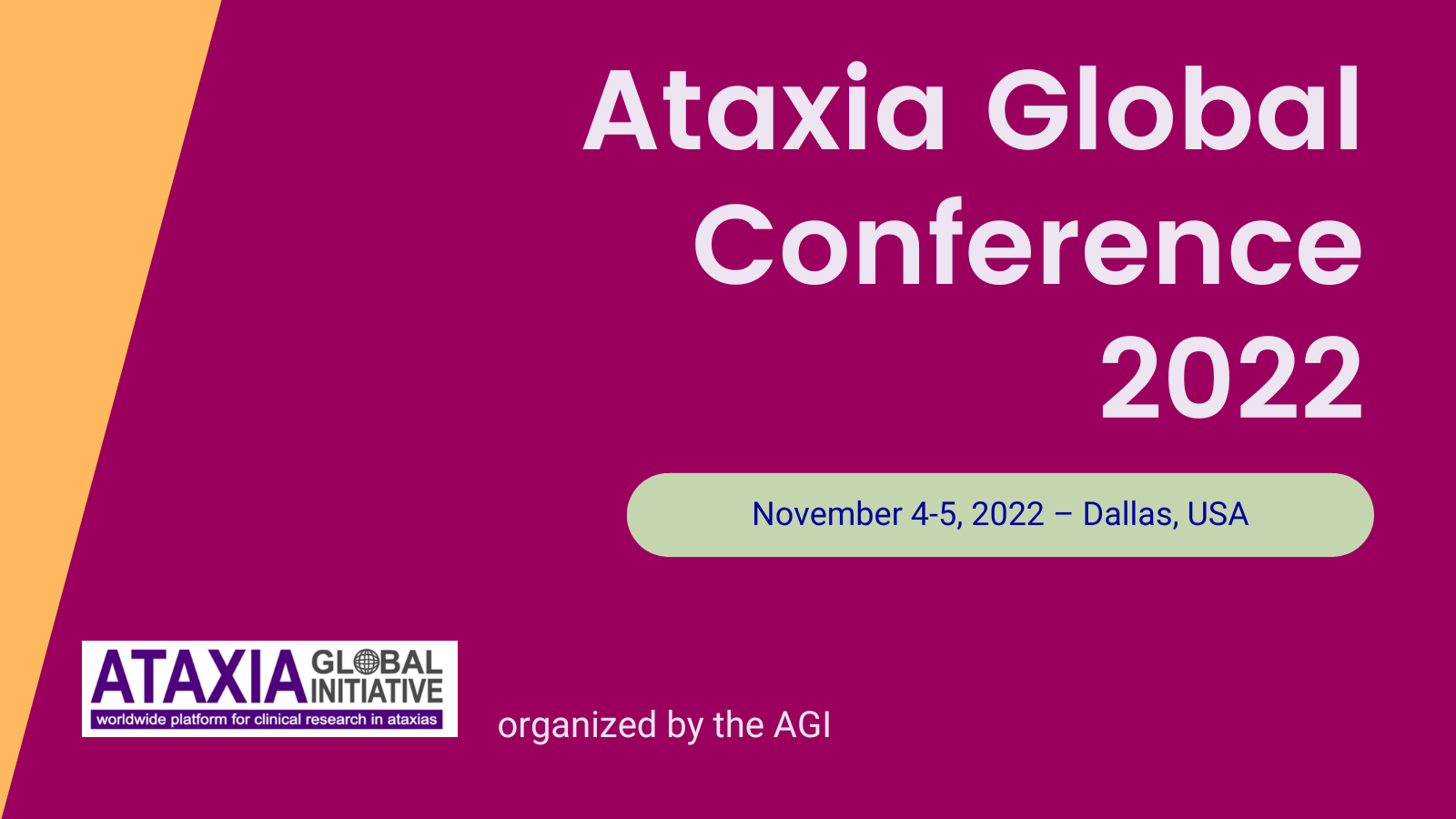 Ataxia Global Conference 2022
The Ataxia Global Initiative (AGI) Conference will be held at Renaissance Dallas Addison Hotel in Dallas, Texas, USA on November 4-5, 2022, directly following the International Congress for Ataxia Research (ICAR). It brings together academia, industry as well as patient advocacy organisations and will focus on trial-readiness for ataxias.
Partner organisations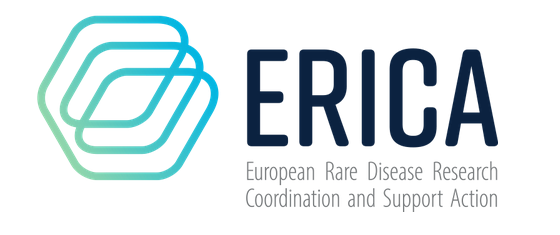 Answering to the ERN survey
The ERICA WP3 objective is to facilitate in Europe the adoption of Patient Reported Outcome (PRO) and Observer Reported Outcomes (ObsRO) for rare diseases, standardized tools that consider patients and caregivers' perspective in reporting outcomes and in the process making decision of health assessment.
This survey is circulating among ERNs coordinators, ERNs members, ePAGs and Affiliated Partners. It aims to sketch a landscape analysis of available PRO und ObsRO among ERNs.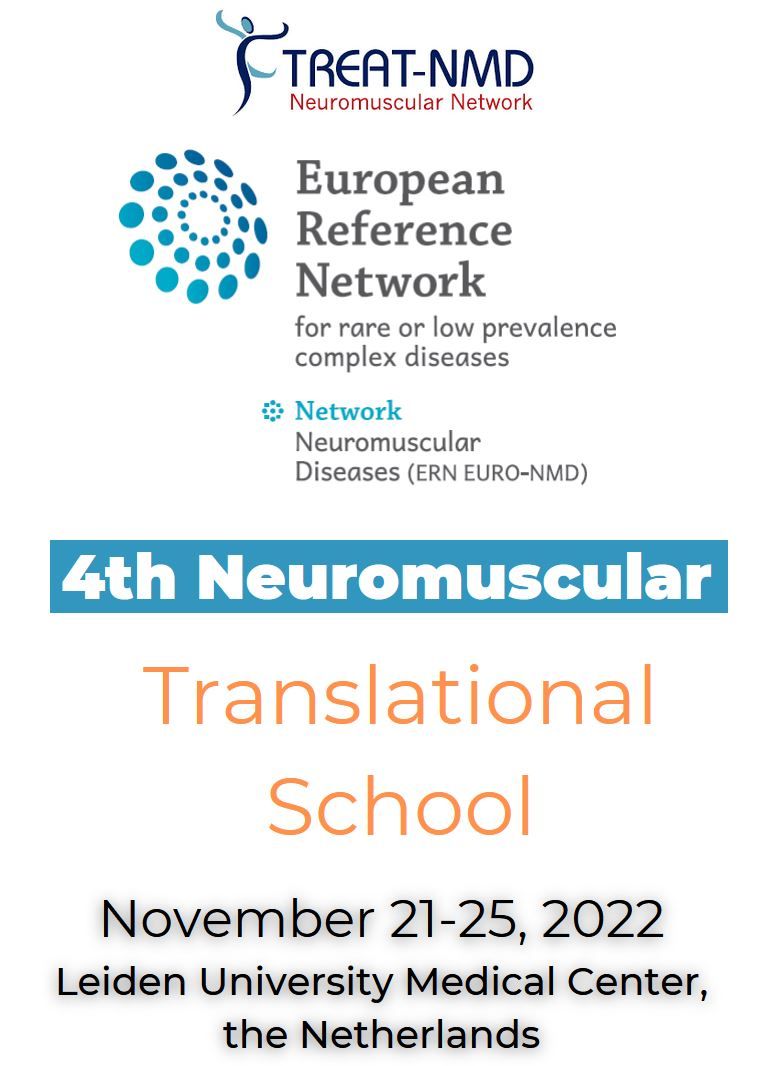 4th Neuromuscular Translational School
The Neuromuscular Translational School organized by EURO-NMD and TREAT-NMD focuses on therapy development from bench to bedside with a focus on neuromuscular disorders. The Translational School contains lectures about the current state of the art of acquired and genetic neuromuscular diseases, the different steps of drug development and the tools needed for this (outcome measures, biomarkers etc). It also stresses how patients should play a role in each of these steps and teaches how to communicate research to patients and the general public during interactive workshop sessions.
The Translational School will take place in autumn this year from November 21-25 in

Leiden University Medical Center, the Netherlands

.
PUBLICATIONS
Once we are made aware of a new publication to which an ERN-RND member has contributed, we post the link to it in the news section of the ERN-RND website
here.
You can also
email us directly
to let us know that you have recently published a research article.
Acknowledgement
Please use one of the sentences below to acknowledge ERN-RND in all publications/presentations/clinical trials etc. (this document can also be found on the Collaborative Platform).
If possible, the logo should also be displayed.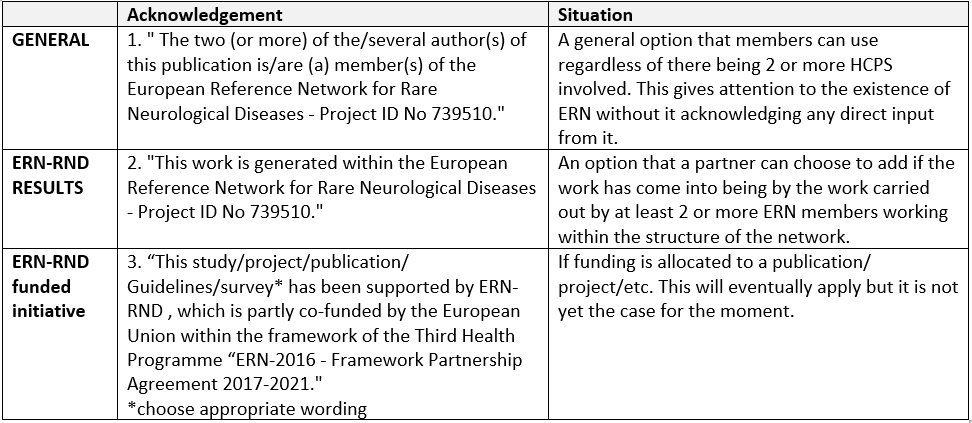 Information about evaluation

5-year evaluation of ERN-RND and its Full Members
We are awaiting the official start the process to evaluate the ERNs and their Full Members. This is part of the AMEQUIS framework, which aims to ensure that ERNs remain responsive to the needs of the rare disease patient community, deliver on their objectives, and improve their performance over time.

As a reminder, AMEQUIS stands for Assessment, Monitoring, Evaluation and Quality Improvement System. Whilst the AMEQUIS project has since concluded, it produced a refined process and criteria to assess the applications of new HCPs and new ERNs (the 'A' part of AMEQUIS). Furthermore, it will allow the ERNs and their members to systematically monitor, evaluate, and improve their activities to achieve a higher level of performance, spotting areas of best practice and areas for improvement (the 'MEQUIS' part of AMEQUIS).

An essential part of this process is evaluating the ERNs and their Full Members every five years. The evaluation will be performed both at the Network level and the level of each individual Full Member of the ERN.

The ERN-RND coordination office will handle the network-level evaluation and provide help with the Full Member evaluation. Regarding the Full Member evaluation, only those who joined the network in 2017 are included in the evaluation process at this time. It will aim to assess:
• If the HCP continues to provide specialised and quality care,
• If the HCP team maintains the necessary levels of activity and experience,
• What the contribution of the HCP team has been to the Network,
• The value of the ERN for the HCP.
We will send you more detailed explanations of what is required as well as the respective templates in the coming weeks.

In the meantime, to summarise, an Independent Evaluation Body (IEB) has been appointed by the European Commission to oversee the whole process. You will be initially required to do a self-evaluation based on seven thematic areas, each comprising several measurable elements for which you will need to provide evidence. After that, this will be returned to the IEB, who will organise an online or on-site audit with a sample of full members from each ERN to follow up on those self-evaluations.
If you have any questions or concerns, please contact us.
ERN-RND Coordination team
This is an internal email which was sent to ERN-RND full members, affiliated partners and ePAG patient representatives.