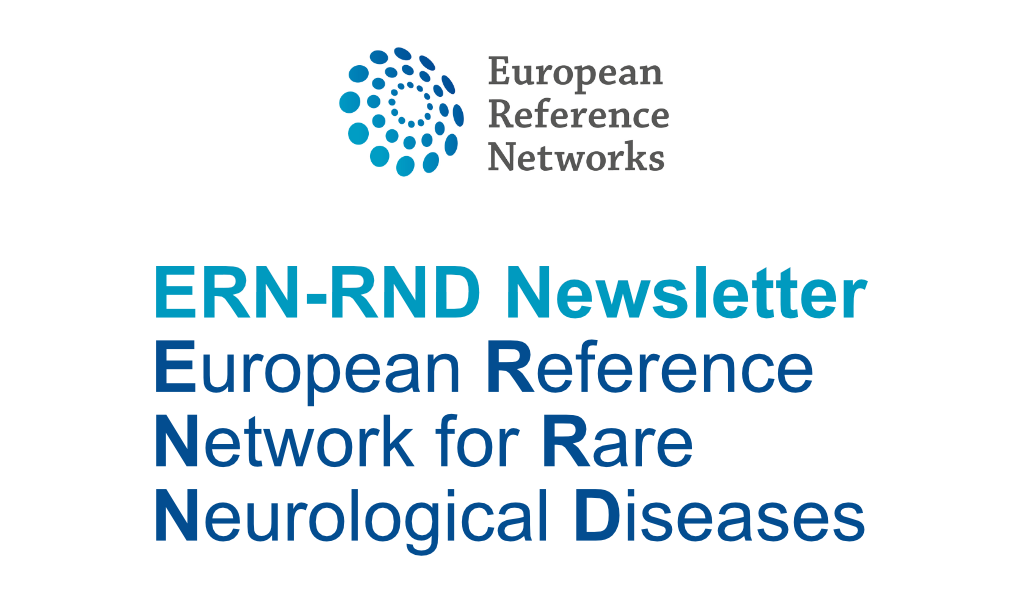 We hope you enjoy reading it!


The ERN-RND Coordination team
Contents

ERN-RND Disease Knowledge
ERN-RND Short Exchange Programme
About us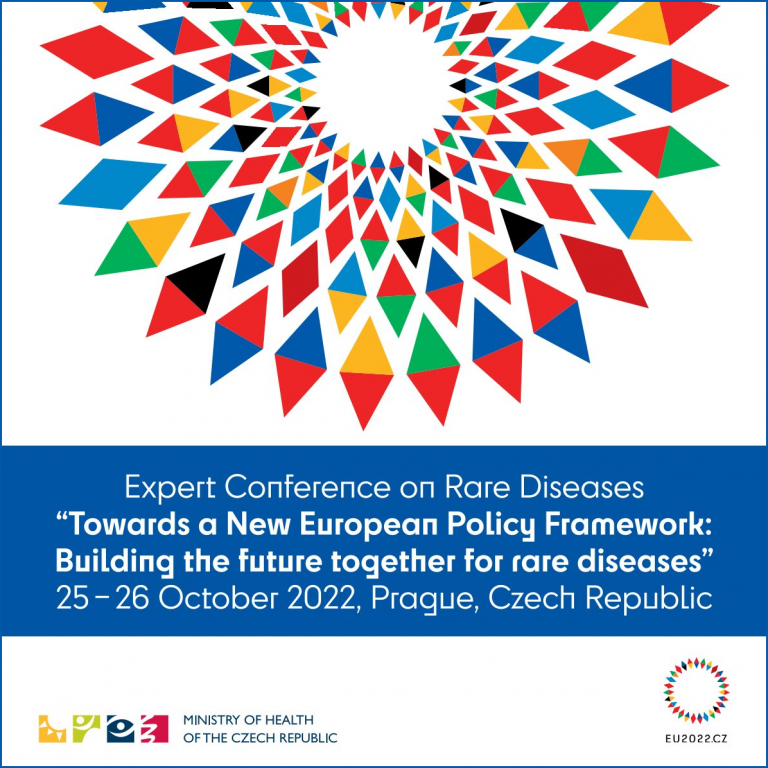 ERN-RND on Expert Conference on Rare Diseases
"Towards a New European Policy Framework: Shaping the future for rare diseases together" was the title of the expert conference in Prague.
T
he Czech Presidency of the EU Council organised the Expert Conference on Rare Diseases in Prague on 25-26 October 2022 to explore how the European Union can take continued steps towards a coordinated strategy for rare diseases to better addresses current unmet needs by setting meaningful goals for patients, families and for society at large, integrated at the national and regional levels. The ERN-RND was represented with a talk on the impact of European Reference Networks to improve diagnosis for

Rare Diseases

in europe by his coordinator Holm Grassner.
The Conference focused on 5 priority areas:
Block I. – A new goal-based and coordinated strategy for rare diseases
Block II. – Early Diagnosis for Rare Diseases
Block III. – Revision of the Orphan Drug and Paediatric Drug Regulations
Block IV. – Instruments for improving access to treatments for rare diseases
Block V. – Holistic healthcare pathways: Integrating European Reference Networks into European health care and social systems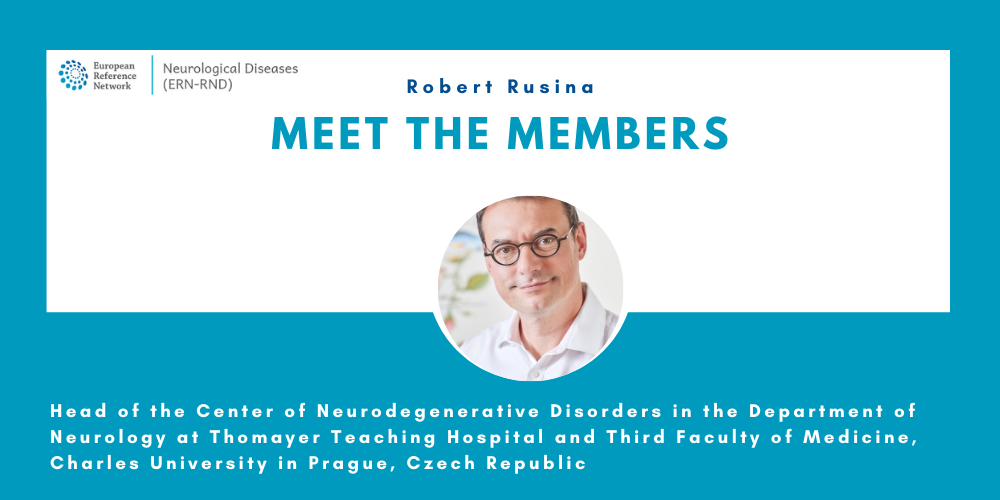 We interviewed Robert Rusina. He is neurologist and the head of the Center of Neurodegenerative Disorders in the Department of Neurology at Thomayer Teaching Hospital and Third Faculty of Medicine, Charles University in Prague, Czech Republic. In this interview, he provides an insight into his field of research, close clinical-neuropathological correlations among the different subtypes of dementia, his work within ERN-RND and his expactions for the network.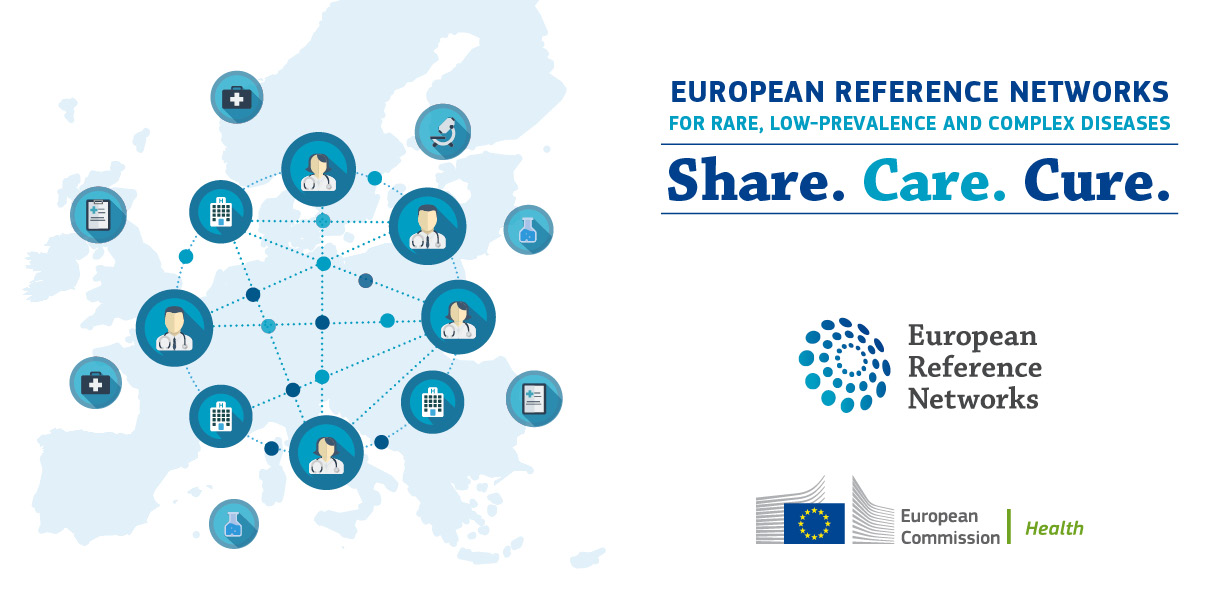 Survey on mitochondrial diseases management in Europe
Recently, several European Reference Networks for rare or low prevalence diseases (ERNs) decided to join forces. They created a joint work group dedicated to mitochondrial diseases, built by experts on Rare Neurological Diseases (ERN RND), Neuromuscular Diseases (ERN EURO-NMD), Rare and Complex Epilepsies (EpiCARE), Eye Diseases (ERN-EYE), Hereditary Metabolic Disorders (MetabERN), and by patient representatives.


Today, these experts call on you and your experience from everyday clinics, to get a clear picture on how mitochondrial diseases are managed throughout Europe. Please do help us get a maximum of input from clinicians, by answering the survey, if possible before

November 18th

, and do not hesitate to share the survey with your colleagues.


Answering the survey will take no more than 10 minutes. Your contribution is precious as the action of the experts towards harmonisation of mitochondrial diseases management in Europe will be based on your answers.
ERNcare4UA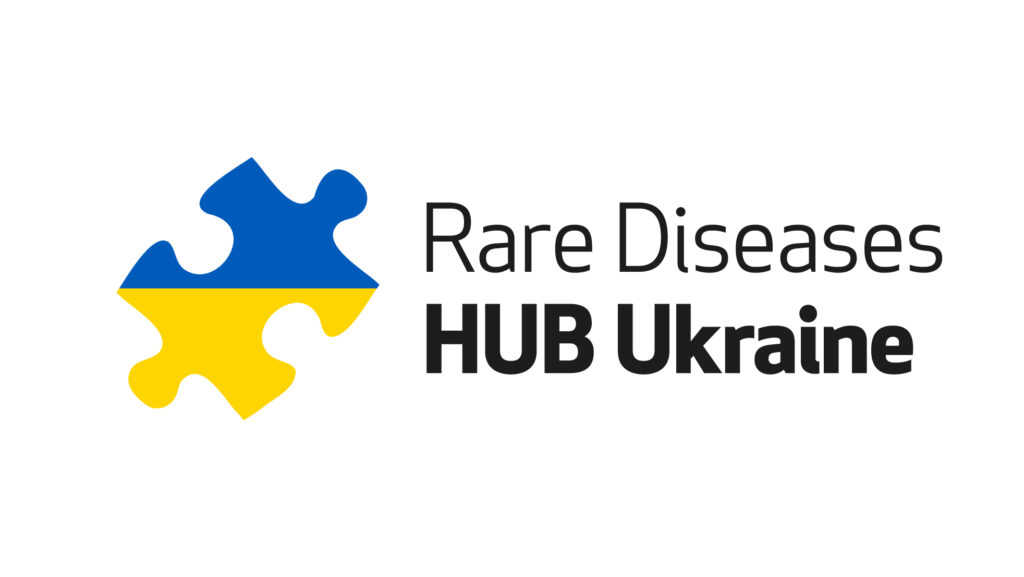 The rare diseases Hub Ukraine connects patients from Ukraine with a rare disease with organizations and hospitals, members of the European Reference Network (ERN), with the aim to provide the specialized medical support they may need during this emergency.

ERN-RND Disease Knowledge
Patient Journey Huntington`s disease in bulgarian Language
On our website, you can find information about the six Disease Groups covered in ERN-RND.
You can now find the patient journey for people living with Chorea & Huntington's disease translated to the bulgarian language by Nataliya Grigorova, Bulgarian Huntington Association, ERN-RND ePAGs group coordinator.

If you would like to translate a patient journey in your own language, please contact us and we will send you the documents to do so.
WEBINARS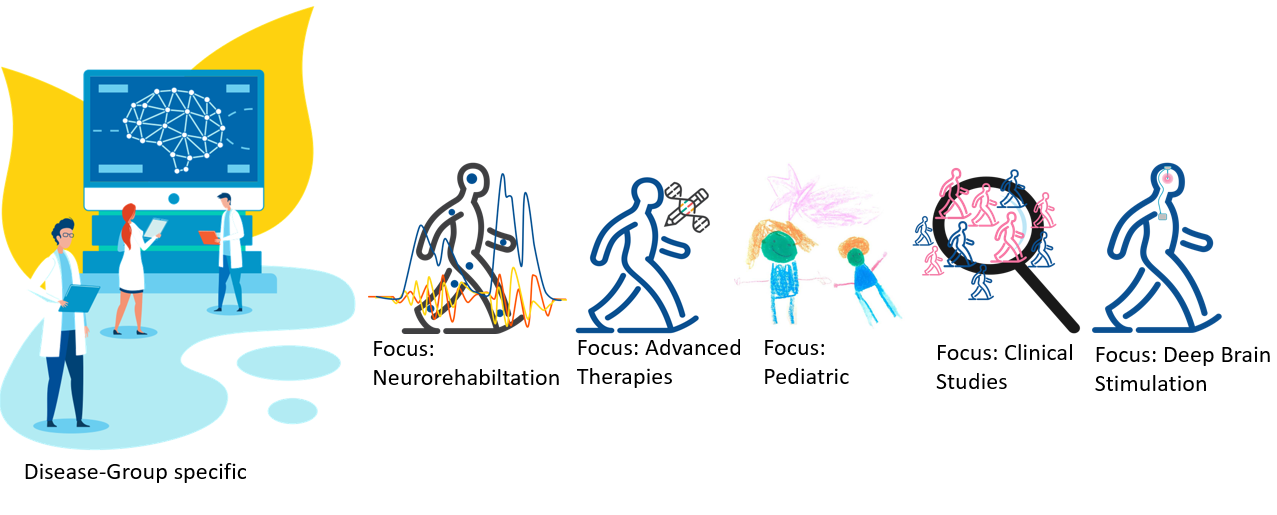 ERN-RND provides free educational webinars on rare neurological and neuromuscular diseases - in collaboration with the European Reference Network for Rare Neuromuscular Diseases (EURO-NMD) and the European Academy of Neurology (EAN). The goal is to share knowledge on rare neurological, movement and neuromuscular disorders via a series of webinars presented by expert members of both networks.
The slides and recordings of past webinars can be found here and on our youtube chanel.

ERN-RND Exchange Programme:

Share knowledge and inspire collaborations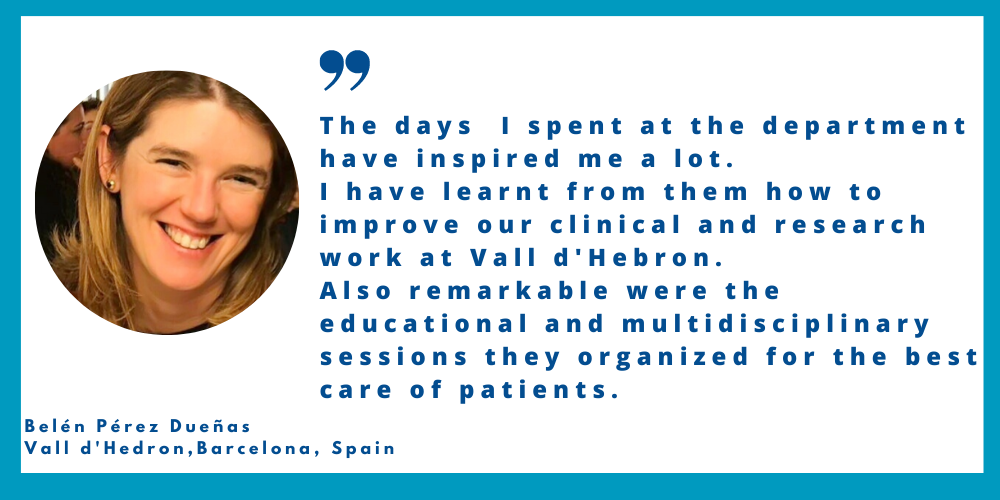 ERN-RND Short Exchange Programme: Call for applications! Programme runs
until 31st January 2023!
Everyone is appreciated in joining our Q&A Sessions!
Healthcare professionals such as clinicians, nurses, physiotherapists, etc. who are affiliated to ERN institutions (Full Members or Affiliated Partners) can currently apply for interregional or international exchange. Their secondment to an ERN expert center other than their home institution will emphasise a clinical focus and aims to share, spread and broaden knowledge and to strengthen collaborations. Participants of the Short Exchange Programme are supported in administration and financing and undertake an exchange of up to six weeks. Furthermore, their exchange can include training or teaching in patient care, e.g. meetings, workshops, consultations, interventions, treatments.
Find more information about the programme here.
If you have any further questions, you can also join our Q&A Sessions every Tuesday and Thursday between 12:30 and 13:30. These sessions enable a comprehensive discussion of all remaining questions regarding organisation and funding of exchanges. To join the sessions by Microsoft Teams click here or scan the QR Code below.


Exchanges can be undertaken until 31st January 2023.
| | |
| --- | --- |
| Applications are open until 31st December 2022 | |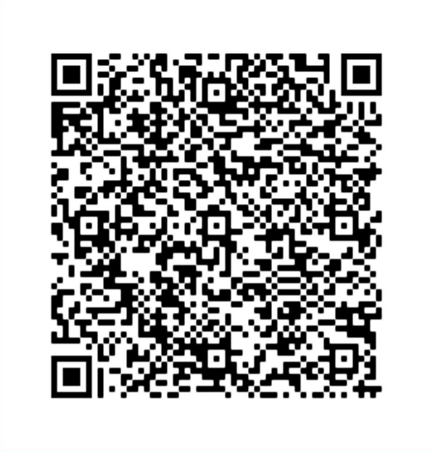 Funding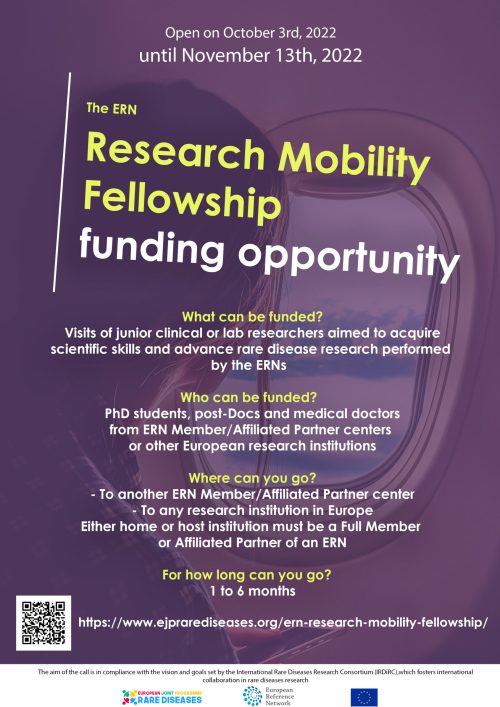 The ERN Research Mobility Fellowships

The call for Research Mobility Fellowships aims to support PhD students, Postdocs and medical doctors in training to undertake scientific visits fostering specialist research training outside their countries of residence.
Webinars & Trainings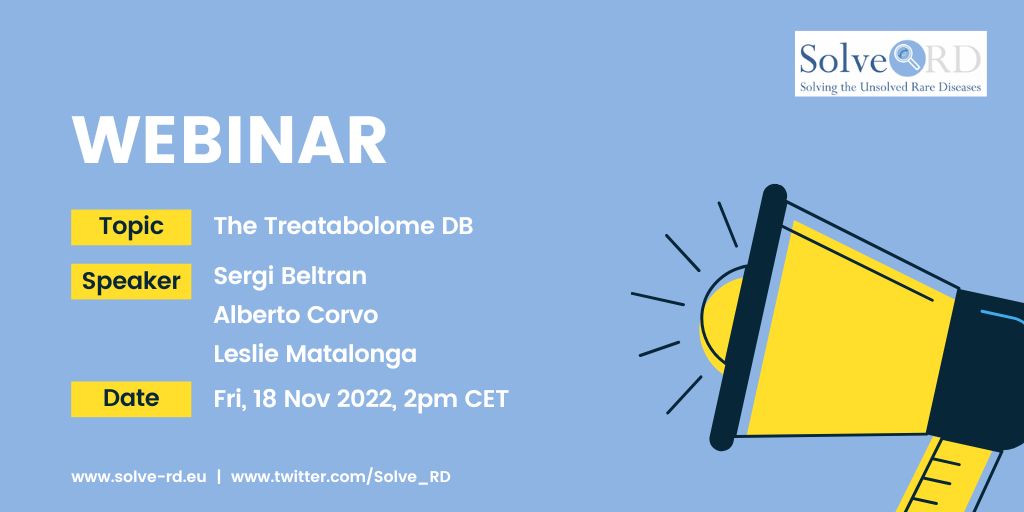 Solve-RD Webinar: The Treatabolome Database
In the last two years, the Treatabolome project, a Solve-RD initiative, promoted the collection of evidence about gene and variant-specific treatments for rare diseases. The information, gathered by experts and published in systematic literature reviews, is now stored and accessible in the Treatabolome DB. Currently, the database includes up to 180 treatments associated with more than 1000 distinct variants - mainly for neuromuscular disorders. Records are completed with clinical information by using standard vocabularies such as HPO, Orphanet, OMIM, Mesh and Chebi. The project is open to new data submissions and collaborations.
This webinar is especially relevant for people involved in rare disease diagnostics & care (clinicians, geneticists, genetic counsellors, etc.). We will:

provide an overview on the Treatabolome Database
explain how to use the information
show how to find a treatment for a specific genetic disease
show how new data is being included and how you can contribute
Date: Friday, 18 November 2022, 2pm CET
Speakers: Sergi Beltran, Alberto Corvo, Leslie Matalonga (all CNAG-CRG)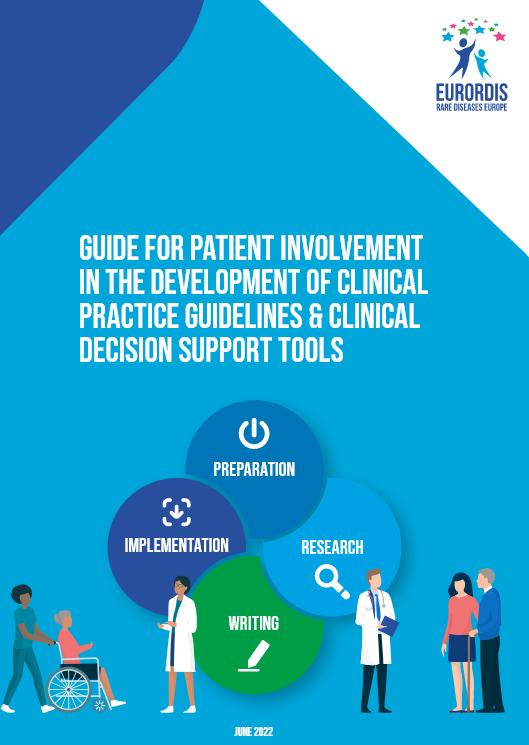 EURORDIS: Clinical Practice Guidelines Webinars
Two free upcoming webinars on Clinical Practice Guidelines by EURORDIS: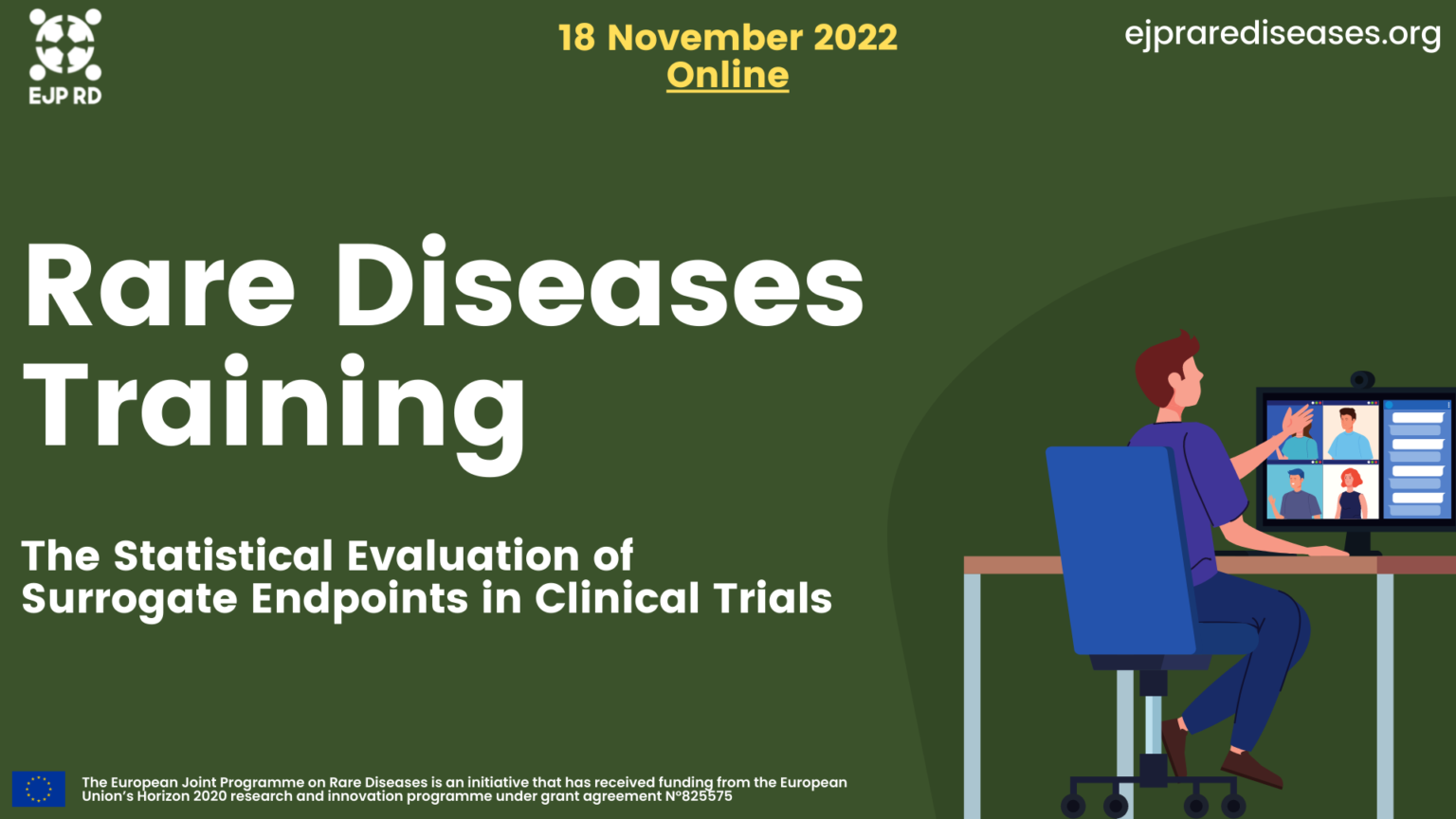 "The statistical evaluation of surrogate endpoints in clinical trials"

The aim of the lecture is:

To get an overview of the methodological developments in surrogate endpoint evaluation over the last 30 years
To understand practical use
To understand promise and limitations
To understand how they can be useful in the context of rare diseases
This training is at an advanced level course. While an overview will be given, without all technical details, a variety of statistical modelling and inference concepts will be used.
This training is divided in two parts:
The first part of the webinar, of about 1.5 hours, is devoted to an overview of surrogate marker evaluation, setting out from Prentice's definition, reviewing various methodological developments, and leading to current-day commonly used frameworks such as the meta-analytic framework, methodology based on information theory, and causal-inference based methodology.
The second part of the webinar consists of one hour of panel discussion with known experts from different fields bringing various perspectives of the topic. This will include the regulatory, pharma-industrial, academic, and clinical perspective. In particular, questions from the audience will be answered while reflecting these different perspectives.
Upcoming EVENTS

Multidisciplinary Fetal Diagnostics Winter School
07-08

December 2022, Paris

This Winter School aims to address a learning gap in fetal phenotyping, genetic analysis, and data interpretation. As a single-day course it will include basic lectures and in depth-workshops on phenotyping, prenatal genomic testing, and the implications for genetic counselling. To finalize, the program will bridge the addressed fields with interdisciplinary case discussions.
The course is open to specialists and specialists in training in the fields of clinical and laboratory genetics, bioinformatics, obstetrics, pathology with a special interest in prenatal medicine.
The program gathers excellent scientists from ITHACA affiliates and collaborating partners in the fields of fetal-maternal-medicine, fetal imaging, fetal pathology, and human genetics so that participants benefit entirely from the vast expertise.

Congress of the Euorpean Paediatric Neurology Society
Welcome to the 15th Congress of the European Paediatric Neurology Society (EPNS) with the main highlight "From genome and connectome to cure". We invite you to see how the latest trends in understanding pathophysiology of neurological diseases are being implemented in clinical practice. Our field has traditionally focused on precise diagnostics; however, curative treatments were unavailable for a long time. Today, this trend is changing rapidly and novel therapeutic options in our field have brought hope to many families of children even with the most severe neurological conditions.
Learn more and SUBMIT your ABSTRACT (closes 31 December 2022).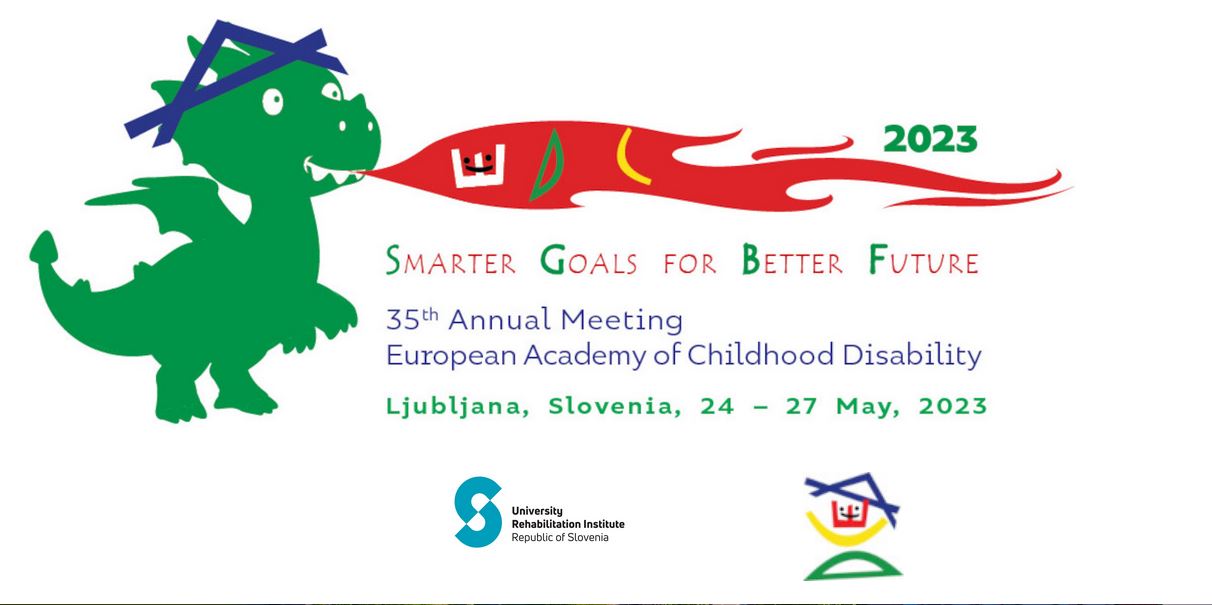 35th Annual Meeting European Acacemy of Childhood Disability

24 – 27 May 2023 in Ljubljana
The motto of this EACD annual meeting is "Smarter Goals for Better Future", with the intent to emphasize the importance of goal setting in all processes of care in the rehabilitation of children and youth. The program in Ljubljana will be divided into five main thematic modules:

The importance of timely intervention
Advances in the management of orphan diseases
Management of pain in children with developmental disorders and chronic pain syndromes in otherwise normally developing children
Goal setting: active role of the child and parent in (re)habilitation process
Advances in technological support of the rehabilitation process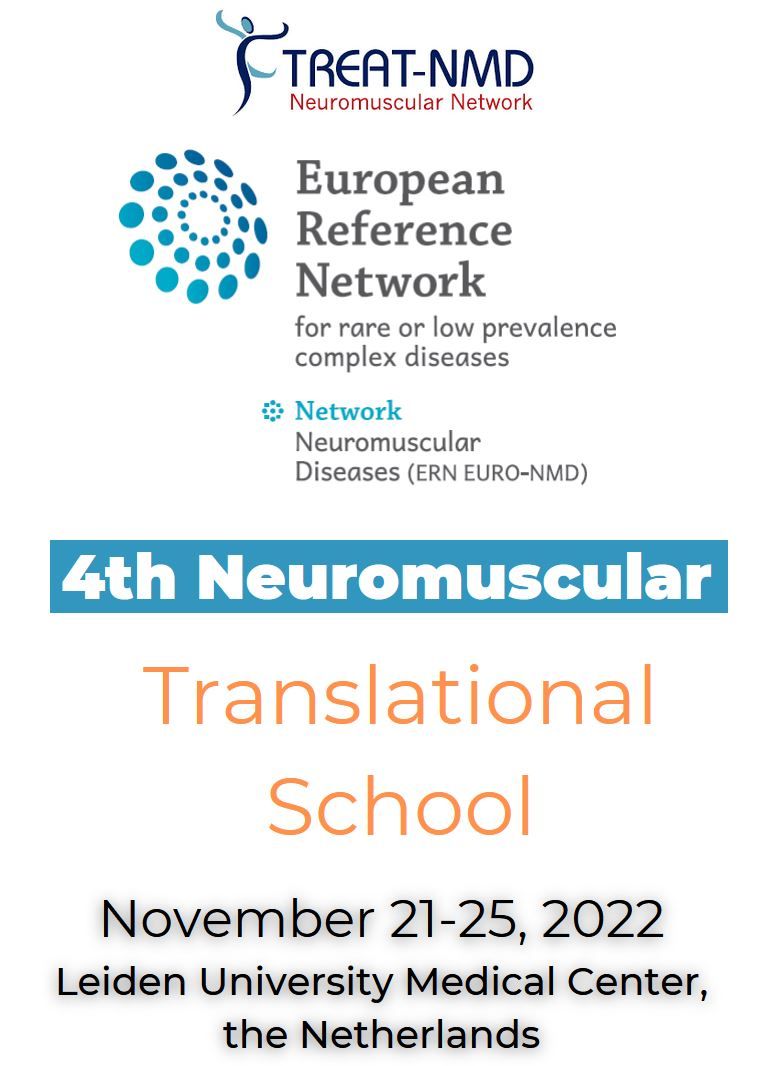 4th Neuromuscular Translational School
The Neuromuscular Translational School organized by EURO-NMD and TREAT-NMD focuses on therapy development from bench to bedside with a focus on neuromuscular disorders. The Translational School contains lectures about the current state of the art of acquired and genetic neuromuscular diseases, the different steps of drug development and the tools needed for this (outcome measures, biomarkers etc). It also stresses how patients should play a role in each of these steps and teaches how to communicate research to patients and the general public during interactive workshop sessions.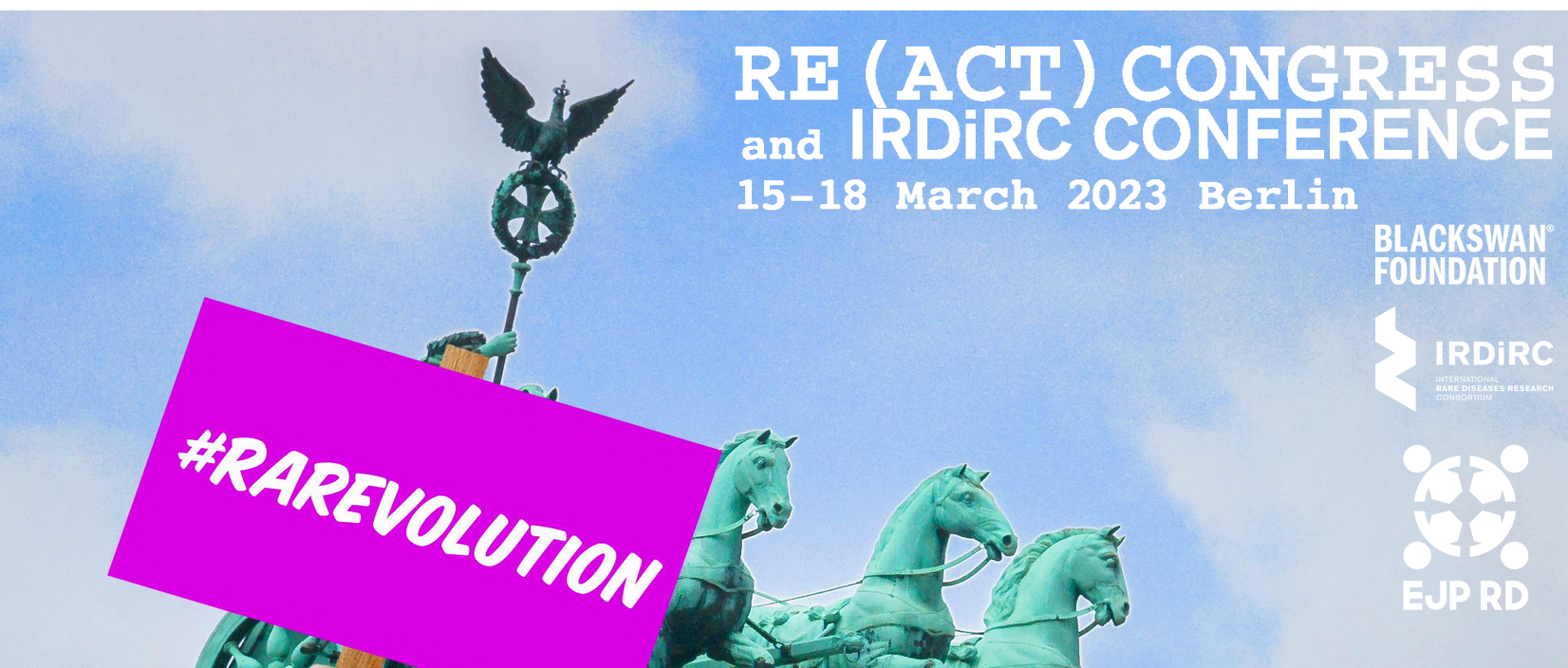 This joint event continues the IRDiRC Conference series (5th edition) and the RE(ACT) Congress series (7th edition). It aims to bring together scientific leaders, experts, and young scientists from various breakthrough scientific fields to present cutting-edge research, exchange ideas, and discuss policies related to rare diseases research. Patients and patient organizations committed to research will also attend to share their experiences and perspectives.
PARTNER ORGANISATIONS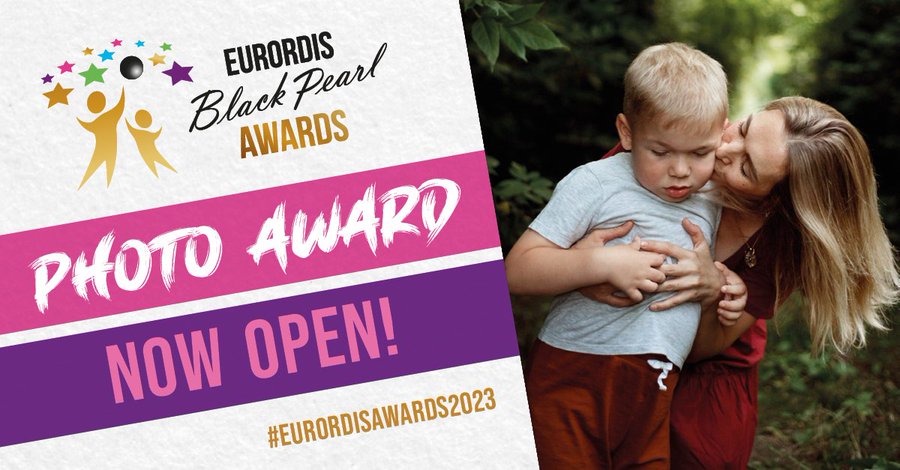 EURORDIS PHOTO AWARD 2023
Photo submissions for the Photo Award 2023 are now open, until 22nd January 2023.
The EURORDIS Photo Award is an opportunity to visually express what it means to live with a rare disease and to share your story with the rare disease community and beyond.
The contest is open to all nationalities, ages and diseases. Every year hundreds of people from all around the world submit their photos, each reflecting the drive of people living with a rare disease worldwide.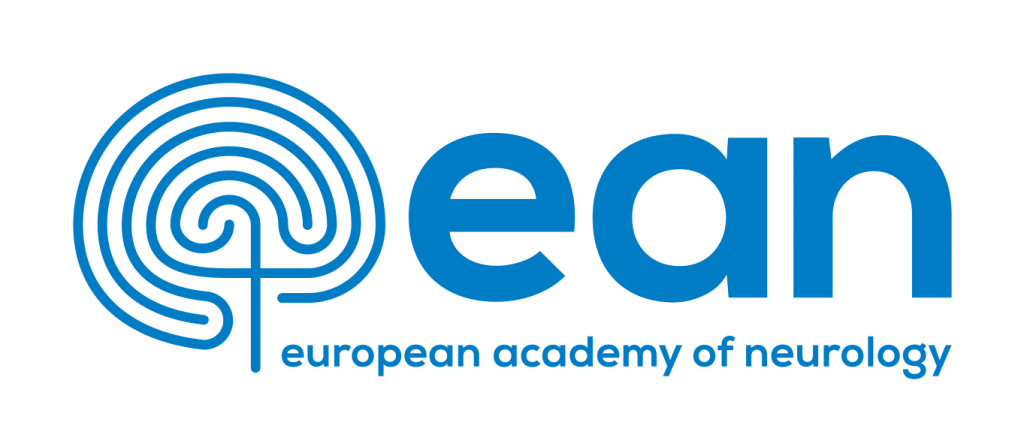 eanCast: Weekly Neurology!
Regardless of experience level, the European Academy of Neurology invites you to join expert moderators and guests in reviewing, discussing, and debating various topics within the 29 EAN sub-specialties. The podcast comes out with new neurological topic every month, and new episodes every Monday.
RECENT PUBLICATIONS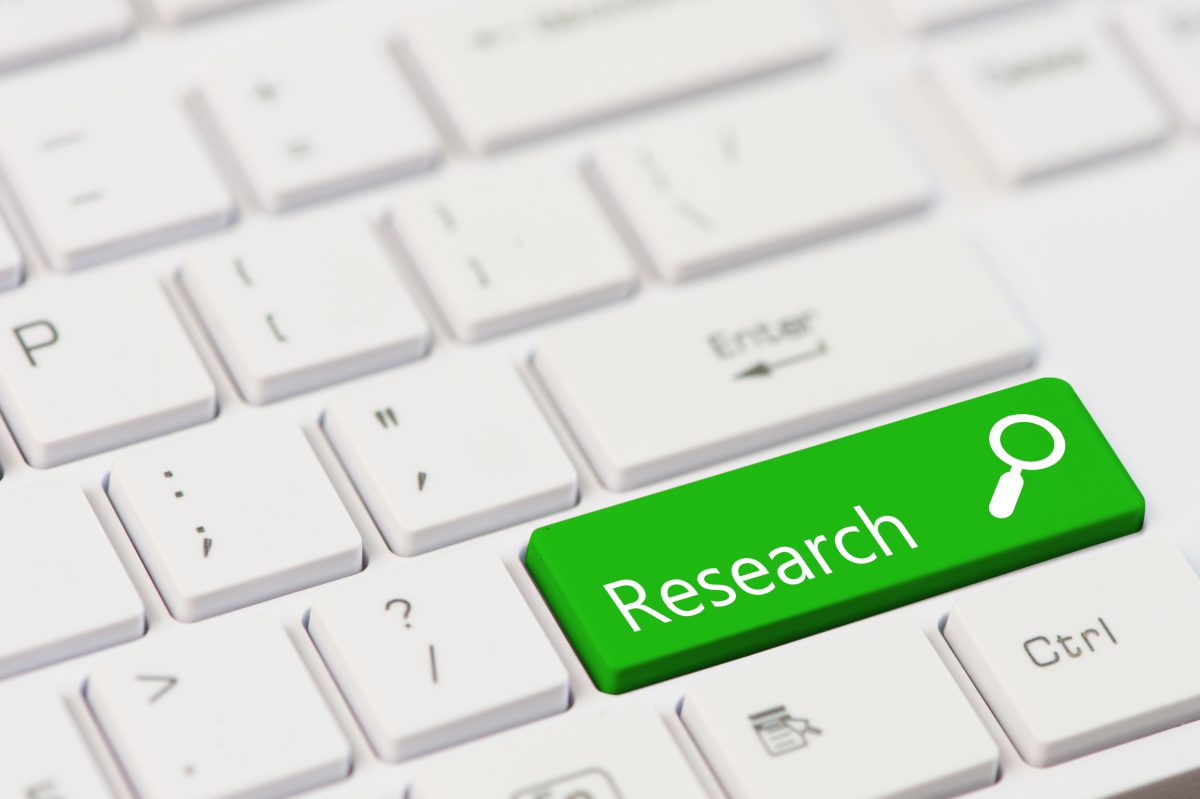 "Dystonia management across Europe within ERN-RND: current state and future challenges"
Since the first European-wide evaluation of dystonia management in 2016, several efforts have been made to improve dystonia-care. One of these was the development of the Dystonia Disease Group as a part of the European Reference Network for Rare Neurological Diseases (ERN-RND) that implemented several initiatives based on the recommendations made in 2016.The authors present the current state of dystonia management within ERN-RND.
Please note that once we are made aware of a new publication to which an ERN-RND member has contributed, we post the link to it in the news section of the ERN-RND website here.
You can also email us directly at communication@ern-rnd.eu to let us know that you have recently published a research article.
NEWSLETTER
Thank you for your support and take care.


ERN-RND Coordination team