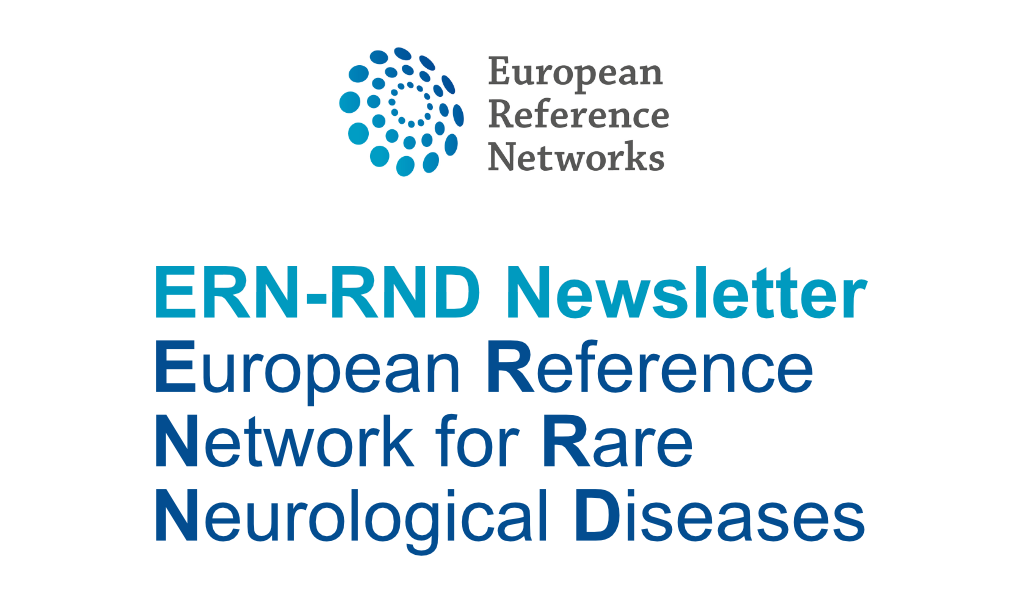 We had a busy month in September. The revised proposal for the upcoming four years has been successfully submitted, and we held our annual meeting in Leuven, Belgium, where lots of new projects have been presented and discussed.
Both activities really left us optimistic for the upcoming years and we are looking forward to work with you in the future!
The ERN-RND Coordination team
Content
Call on the EU institutions and EU Member States' governments to stand by the European Reference Networks
All ERN Meeting in Bilbao
ERN-RND Disease Knowledge
Ataxia Global Conference 2023
Call on the EU institutions and EU Member States' governments to stand by the European Reference Networks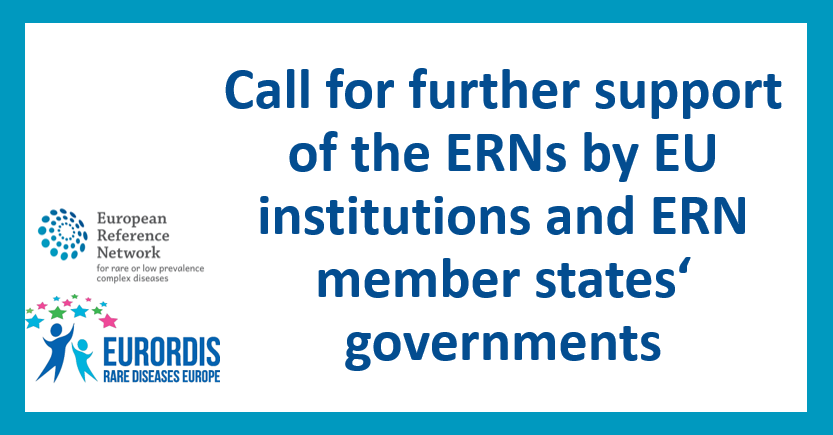 The European Reference Network representatives and people living with a rare disease across Europe, call on the EU institutions and EU Member States' governments to stand by the European Reference Networks and to uphold their commitment to enable long-lasting impact in people's lives and, fundamentally, give all people living with a rare or complex condition in Europe the same opportunities to access timely and adequate specialised healthcare.
In particular, ERNs ask for
- Secure long-term financial stability
- Designate Affiliated Partners and expand the disease coverage
- Support greater cross-ERN collaboration
- Establish treatment eligibility and molecular therapeutic panels
- Fully integrate ERNs into national health system services
- Urgently define and systematically collect and monitor health and experienced-based outcome measures
- Better support and recognition of the contribution of volunteer patient organisations, patient representatives, healthcare providers and clinicians in the Networks
The complete letter can be found
here
.
ERN-RND Annual Meeting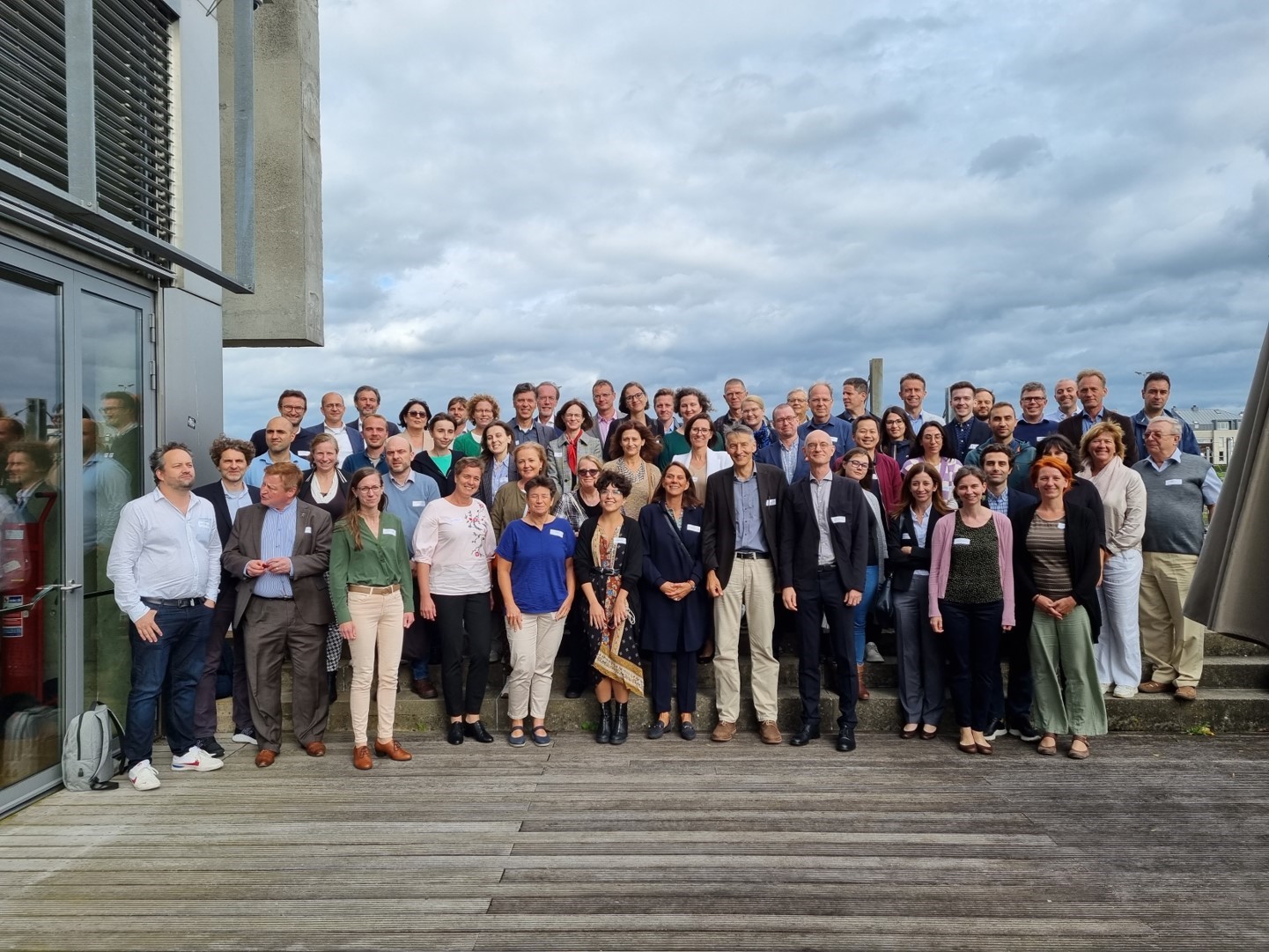 60 ERN-RND members met in Leuven, and many more joined online for the Care-RND symposium on the 19th of September. A huge thanks to all contributors that made the meeting a great success!
All ERN Meeting in Bilbao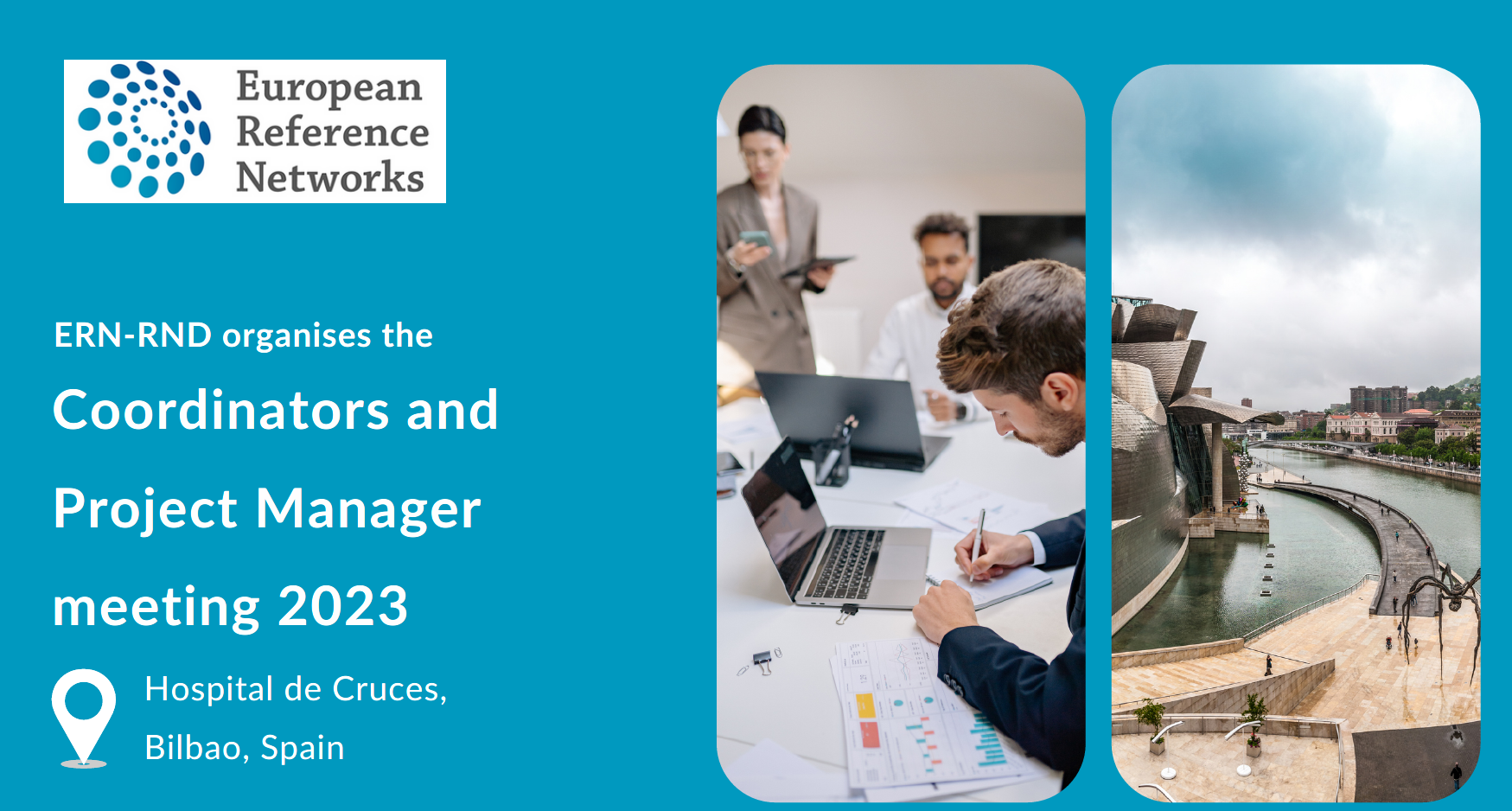 As the ERN-RND coordinator, Holm Graessner, is this years' chair of the ERN coordinators' group, we are looking forward to meet all ERN coordinators and project managers in Bilbao, Spain on 09 and 10 October 2023, back to back with the
EESC – Conference on Rare Diseases
.
MLD Eligibility Panel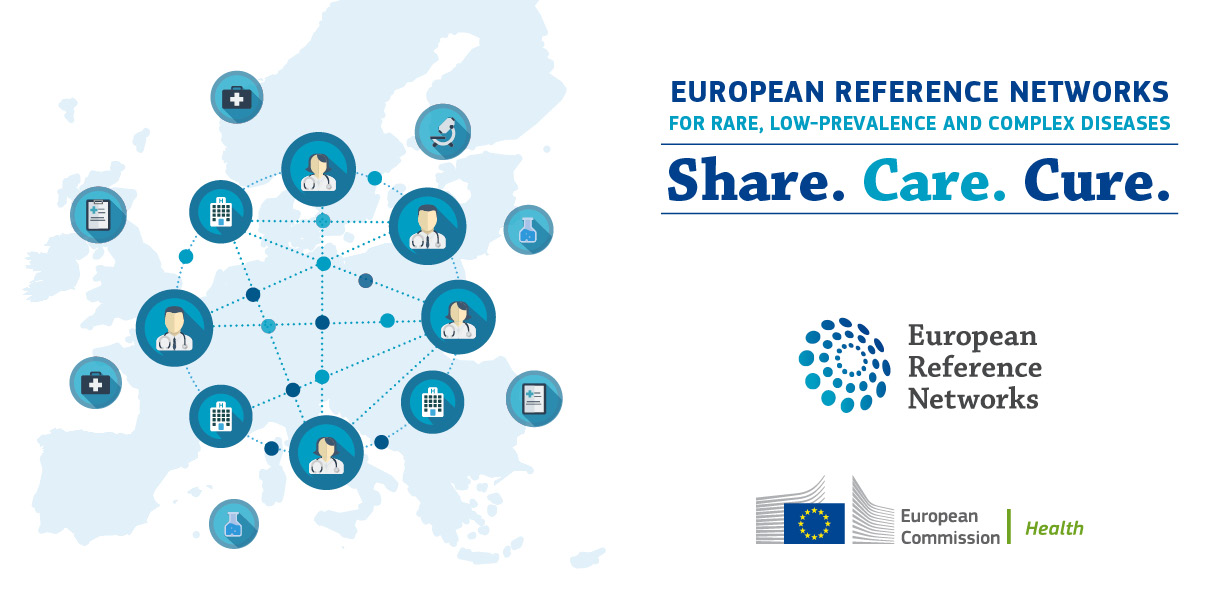 In cooperation with the MLD initiative, ERN-RND established a standard pathway for consulting an international MLD expert panel whenever possible benefits of treatment with hematopoietic stem cell transplantation or gene therapy are not straightforward for a patient with confirmed MLD diagnosis. Upon submission of an eligible case, the treatment eligibility panel is convened on an ad hoc basis, organized and supported by the ERN-RND CPMS helpdesk.
We encourage all physicians in Europe to discuss the possible benefits of treatment options for difficult cases with this MLD expert panel.
You would like to discuss one of your patients with the panel?
ERN-RND Disease Knowledge


Our aim is to translate the ERN-RND disease knowledge into all European languages. Do you want to know how far we have come already? Have a look at the Ataxia/HSP disease knowledge page of the ERN-RND website
here
and check for translations in French, Polish, Czech, Dutch, Italian and Portuguese for example.
ERN-RND Patient Journeys

Patient Journeys are info-graphical overviews that visualize patients' needs in the care of their rare disease. Because Patient Journeys are designed from the patient's perspective, they allow clinicians to effectively address the needs of rare disease patients.
We are pleased to be able to offer our Patient Journeys in different languages. Some Patient Journeys have already been translated, others are currently being translated.
If you would like to translate a patient journey in your own language, please contact us and we will send you the documents to do so.
ERN-RND Webinars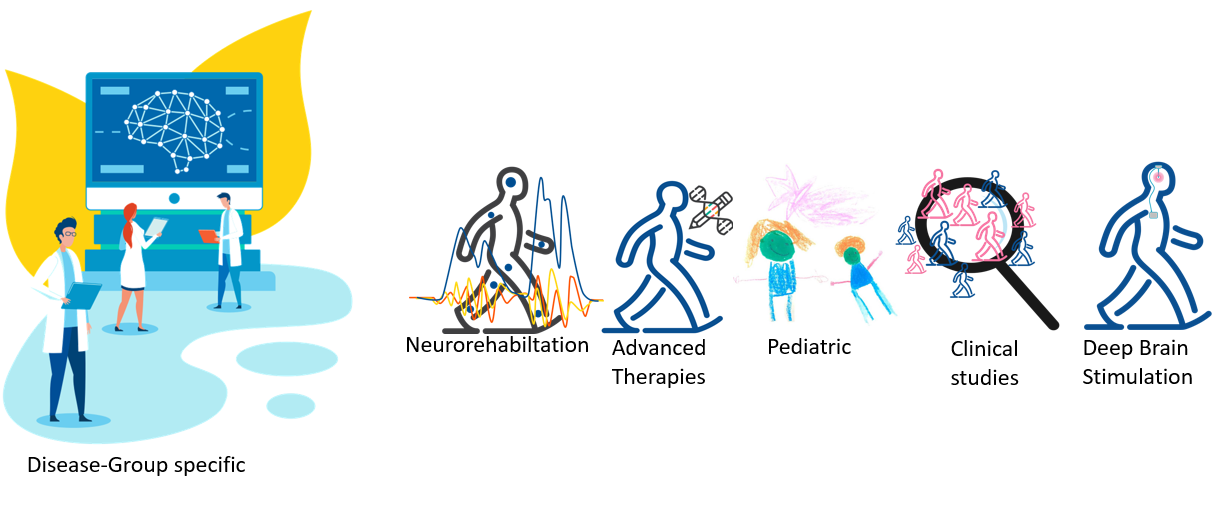 Upcoming joint educational webinars

ERN-RND provides free educational webinars on rare neurological and neuromuscular diseases - in collaboration with the European Reference Network for Rare Neuromuscular Diseases (EURO-NMD) and the European Academy of Neurology (EAN). The goal is to share knowledge on rare neurological, movement and neuromuscular disorders via a series of webinars presented by expert members of both networks.
10 October 2023, 3-4 pm CET '
Advanced therapies and clinical trials in Leukodystrophies
' by Caroline Sevin (Reference Centre for Leukodystrophies, University Hospital Bicetre, Paris, France) & Nicole Wolf (Amsterdam Leukodystrophy Center, VUMC- Amsterdam University Medical Centers, Netherlands)
24 October 2023, 3-4 pm CET
'Newborn screening in leukodystrophies'
by Lucia Laugwitz (University Hospital Tübingen, Germany)

-

has to be postponed, new date to be announced
Ataxia Global Conference 2023

Ataxia Global Initiative cordially invites you to the next Ataxia Global Conference:
Best Endpoints: an Evidence-Based Analysis and Consensus Suggestion for the Currently Best Endpoints in each Ataxia Trial Outcome Domain.
It will take place

online

on 15 and 16 November 2023.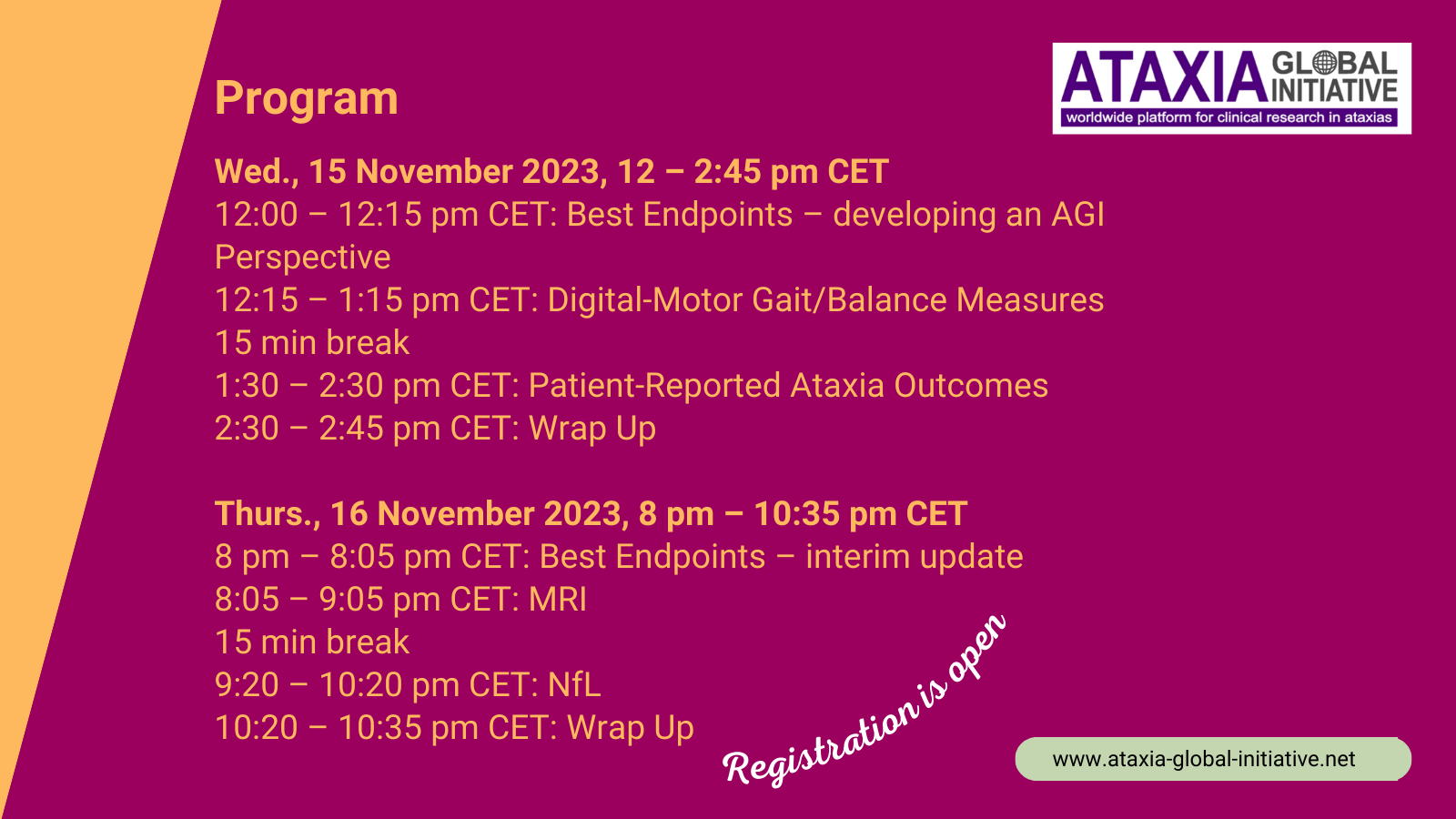 During the conference, the AGI working Groups will present their work on best endpoints in their ataxia trial outcome domain (patient-reported outcome, digital-motor gait and balance measures, NfL and MRI domains). An endpoint is a defined parameter intended to reflect an outcome of interest that is statistically analyzed to address a particular research question (BEST 2016). The endpoints will be presented for different aspects of a trial scenario with partial application for disease-modifying drug development.
EACD Conference 2024


NEWSLETTER
The ERN-RND Newsletter is published monthly. Please forward this newsletter to your colleagues who can also sign up to receive it directly here or by emailing communication@ern-rnd.eu
Thank you for your support and take care.


ERN-RND Coordination team