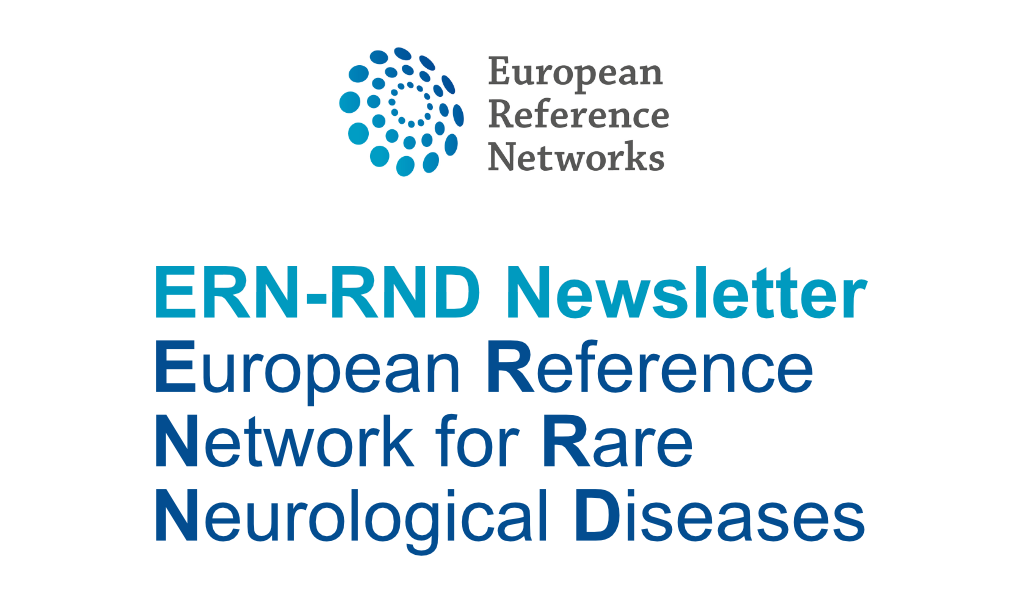 we are pleased to highlight topics related to the ERN-RND in our April newsletter. Of particular note are our Patient Journeys, which we are continually translating into additional languages. We would also like to point out the Public Symposium at the Solve-RD Final Meeting 2023 with the topic: The Impact of Solve-RD on Research & Care of Rare Disease Patients!


The ERN-RND Coordination team
Content

MLD treatment eligibility panels
ERN-RND Disease Knowledge
MLD treatment eligibility panels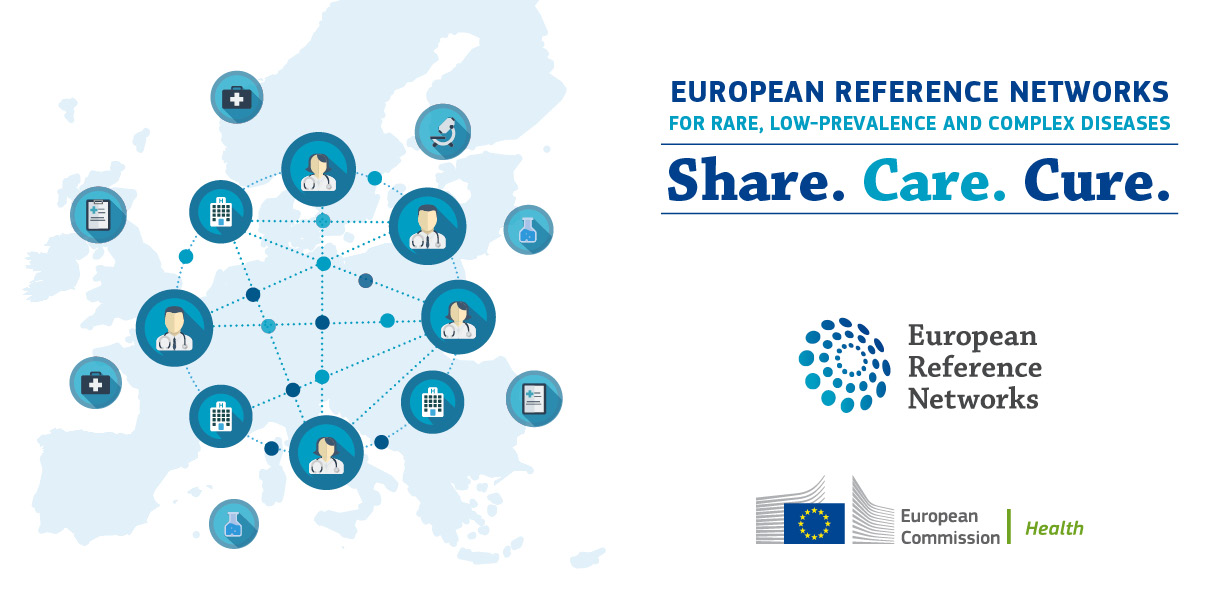 MLD treatment eligibility panels in ERN-RND
(in co-operation with MLDi)
In cooperation with the MLD initiative, ERN-RND established a standard pathway for consulting an international MLD expert panel whenever possible benefits of treatment with hematopoietic stem cell transplantation or gene therapy are not straightforward for a patient with confirmed MLD diagnosis. Upon submission of an eligible case, the treatment eligibility panel is convened on an ad hoc basis, organized and supported by the ERN-RND CPMS helpdesk.
We encourage all physicians in Europe to discuss the possible benefits of treatment options for difficult cases with this MLD expert panel.
You would like to discuss one of your patients with the panel?
Survey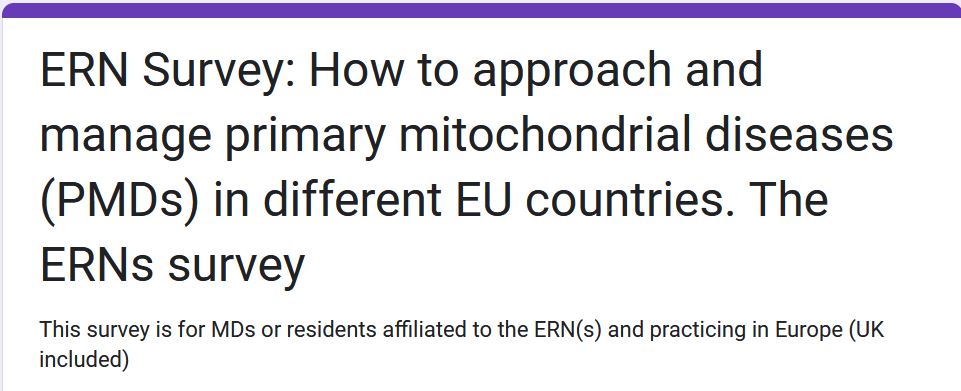 Survey on mitochondrial diseases management in Europe
Recently, several European Reference Networks for rare or low prevalence diseases (ERNs) decided to join forces. They created a joint work group dedicated to mitochondrial diseases, built by experts on Rare Neurological Diseases (ERN RND), Neuromuscular Diseases (ERN EURO-NMD), Rare and Complex Epilepsies (EpiCARE), Eye Diseases (ERN-EYE), Hereditary Metabolic Disorders (MetabERN), and by patient representatives.


Today, these experts call on you and your experience from everyday clinics, to get a clear picture on how mitochondrial diseases are managed throughout Europe. Please do help us get a maximum of input from clinicians, by answering the survey until April 15th

and do not hesitate to share the survey with your colleagues.


Answering the survey will take no more than 10 minutes. Your contribution is precious as the action of the experts towards harmonisation of mitochondrial diseases management in Europe will be based on your answers.
ERN-RND Disease Knowledge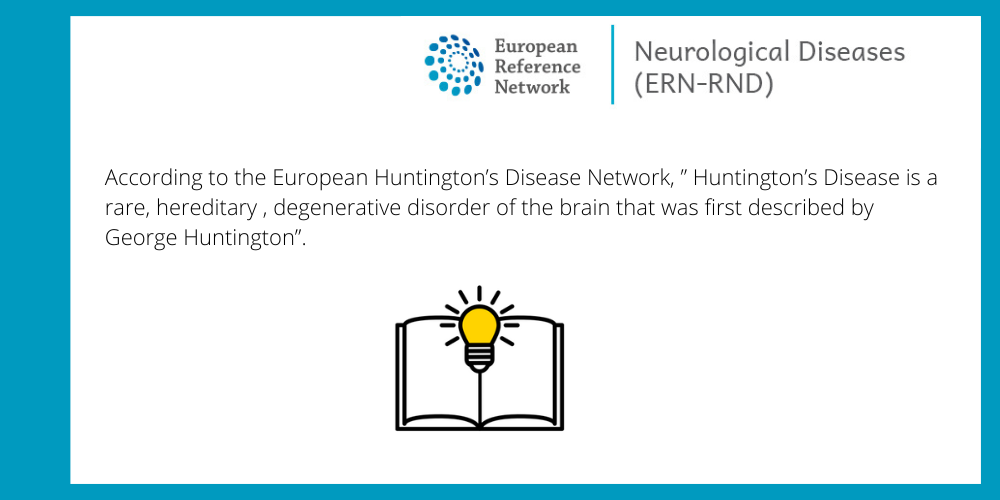 On our website, you can find information about the six Disease Groups covered in ERN-RND:

ERN-RND Patient Journeys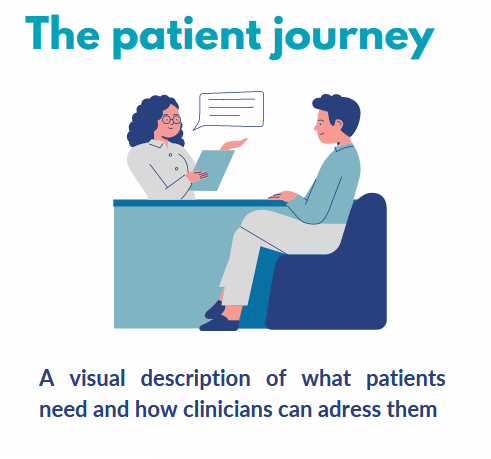 Many patients have to travel a long journey until they receive a diagnosis of a rare disease. Patient Journeys demonstrate this process. They are info-graphical overviews that visualize patients' needs in the care of their rare disease. Because Patient Journeys are designed from the patient's perspective, they allow clinicians to effectively address the needs of rare disease patients.


ERN-RND provides so far the following Patient Journeys:


The different Patient Journeys are also available as flyers.
If you would like to translate a patient journey in your own language, please contact us and we will send you the documents to do so
ERN-RND WEBINARS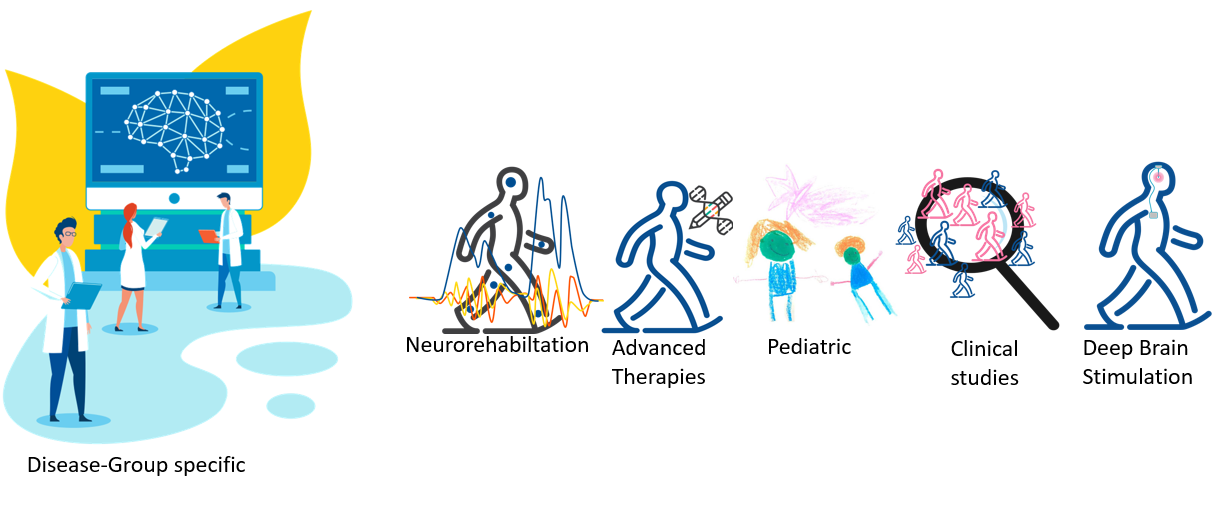 Upcoming joint educational webinars

ERN-RND provides free educational webinars on rare neurological and neuromuscular diseases - in collaboration with the European Reference Network for Rare Neuromuscular Diseases (EURO-NMD) and the European Academy of Neurology (EAN). The goal is to share knowledge on rare neurological, movement and neuromuscular disorders via a series of webinars presented by expert members of both networks.
09.05.2023, 3-4 pm CET| 'Non-pharmacological approaches to treatment in svPPA' by Ana Sofia Costa, RWTH-University Hospital Aachen, Germany. SIGN UP here


23.05.2023, 3-4 pm CET| 'Frontotemporal dementia vs. primary psychiatric disorders' by Tim van Langenhove, University Hospital Ghent, Belgium. SIGN UP here


20.06.2023, 3-4 pm CET| 'Haematopoietic Stem Cell Transplantion in Leukodystrophies' by Jörn-Sven Kühl, University Hospital Leipzig, Germany. SIGN UP here
EURO-NMD Webinars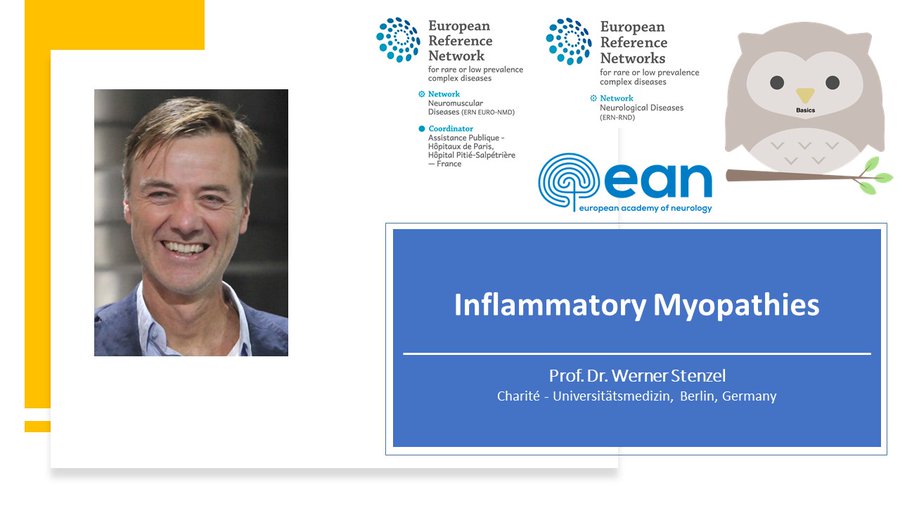 EPNS Training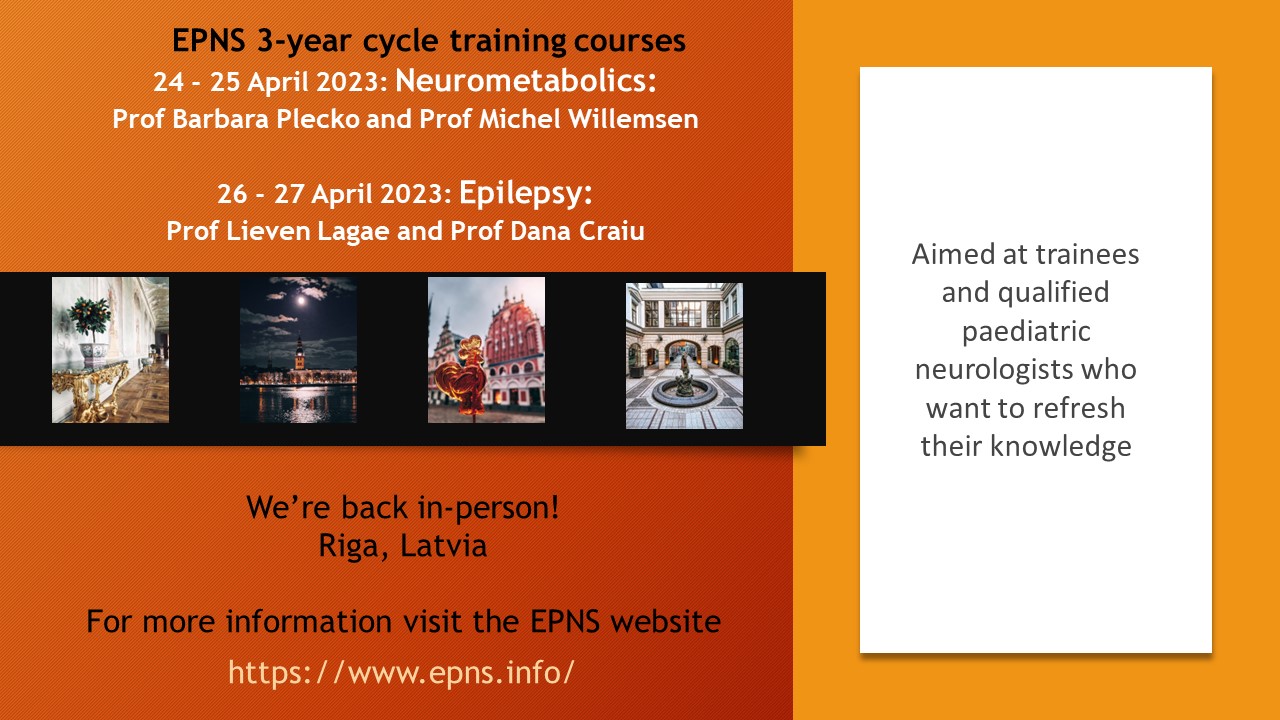 EPNS Training Courses: Riga, Latvia 2023
Registration is now open and limited places available for 2 in-person training courses in paediatric neurology aimed at trainees and qualified paediatric neurologists who want to refresh their knowledge on:
Neurometabolics: 24 and 25 April 2023: Moderators: Professor Barbara Plecko and Professor Michel Willemsen
Epilepsy: 26 and 27 April 2023: Moderators: Professor Lieven Lagae and
EJP RD-ERN Workshop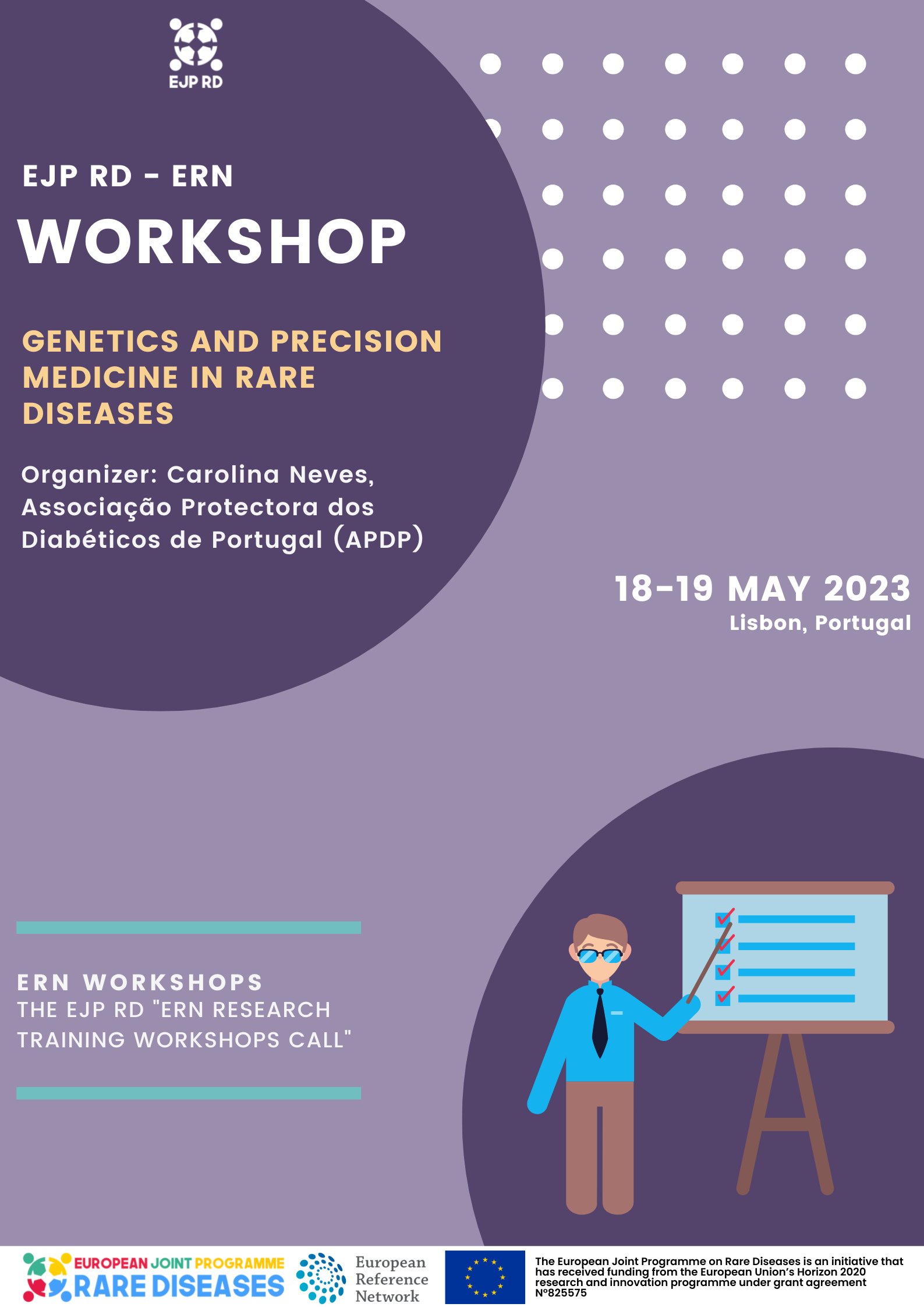 EJP RD – ERN Workshop: Genetics and Precision Medicine in Rare Diseases
Precision medicine is an emerging approach to clinical research and patient care based on patient-individual medical data, genetic, clinical phenotype and sociodemographic characteristics to provide patient-level predictions of disease course and response to treatments options.


Aim
Learning from monogenic diabetes as a model of precision medicine by genetic diagnosis and elaborating a proposal of a study design to apply precision medicine in other rare genetic diseases.


Registration deadline:

April 11th
Upcoming EVENTS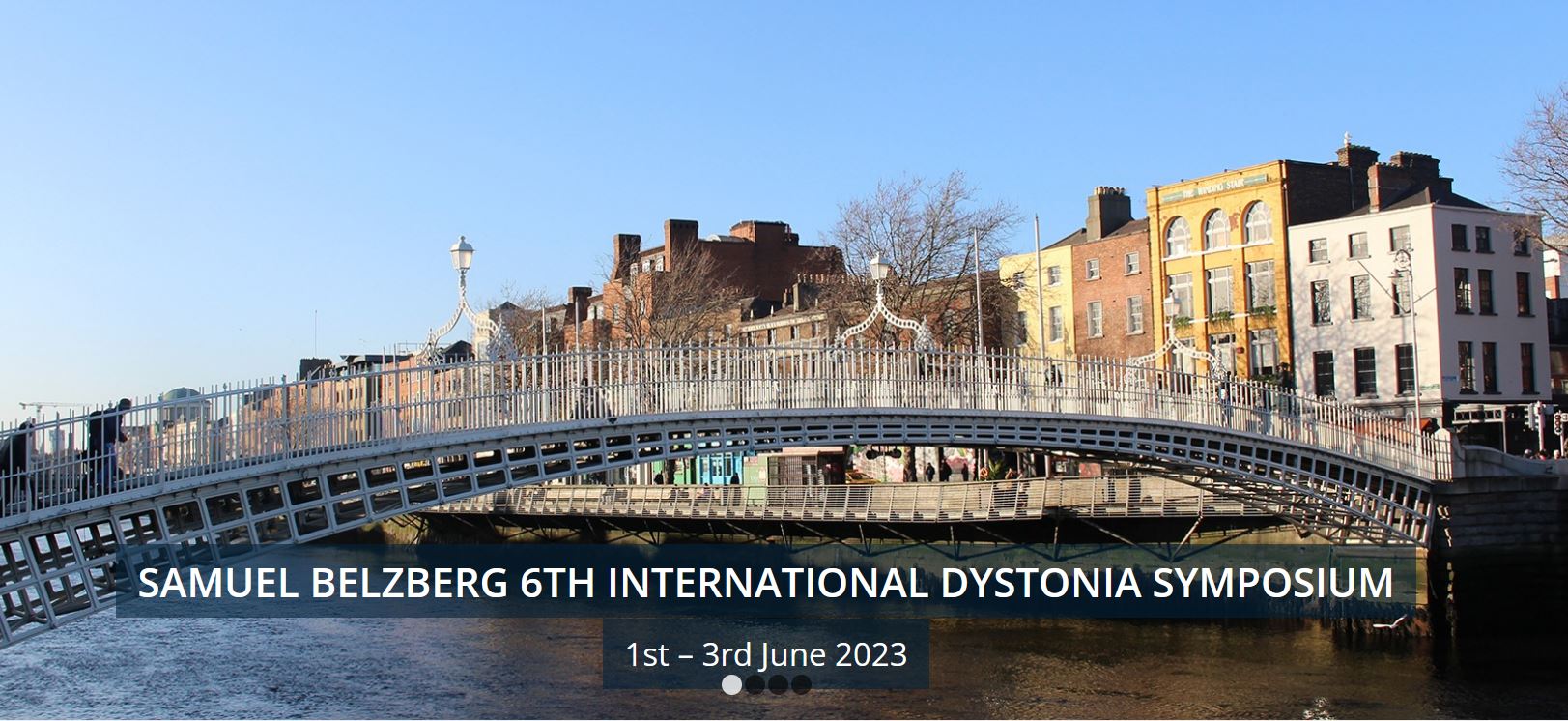 Samuel Belzberg 6th International Dystonia Symposium

Hear from expert faculty as they discuss and debate cutting edge dystonia research. With over sixty speakers from sixteen countries, the Samuel Belzberg International Dystonia Symposium is perfect for researchers and clinicians at any stage of their career.
The symposium is designed to provide a comprehensive overview of important scientific advances in the field and stimulate discussion within and across disciplines.
The Early Bird registration fee has been extended to Friday, 14th April

Congress of the Euorpean Paediatric Neurology Society
We look forward to welcoming you to the magnificent city of Prague where history meets today. You will have the opportunity to learn about the latest developments in the rapidly evolving field of child neurology and network with colleagues and industry partners all focused on delivering the best possible care for children with neurological disorders.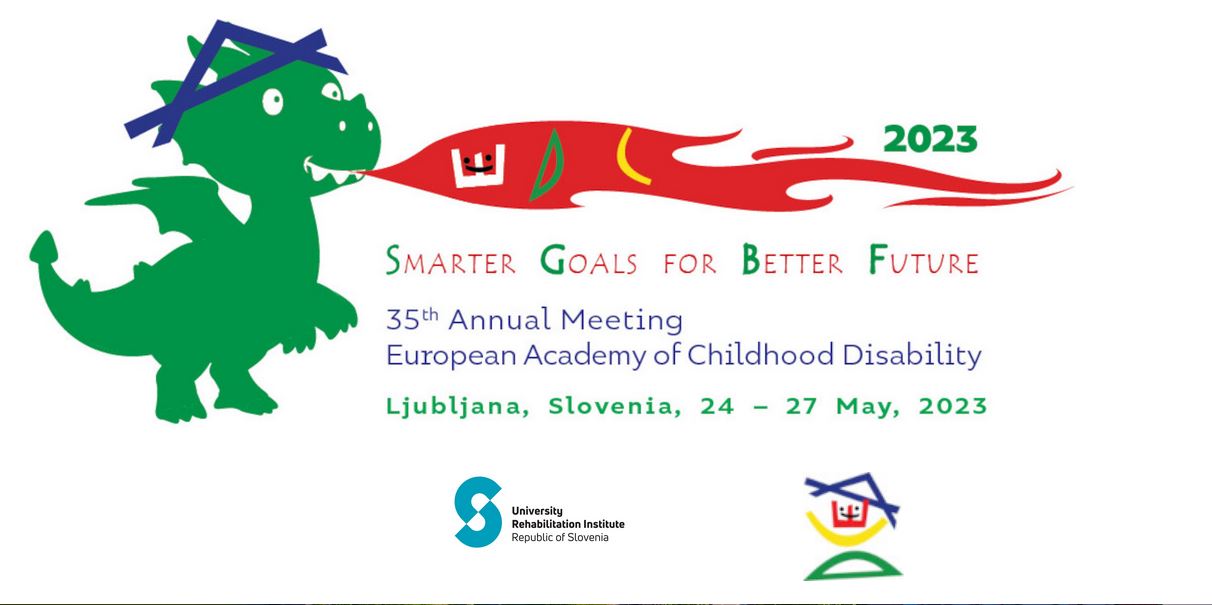 35th Annual Meeting European Acacemy of Childhood Disability

24 – 27 May 2023 in Ljubljana
The motto of this EACD annual meeting is "Smarter Goals for Better Future", with the intent to emphasize the importance of goal setting in all processes of care in the rehabilitation of children and youth. The program in Ljubljana will be divided into five main thematic modules:

The importance of timely intervention
Advances in the management of orphan diseases
Management of pain in children with developmental disorders and chronic pain syndromes in otherwise normally developing children
Goal setting: active role of the child and parent in (re)habilitation process
Advances in technological support of the rehabilitation process
Preliminary program online!
ERN-RND participates in the pre-conference programme "Pediatric dystonia".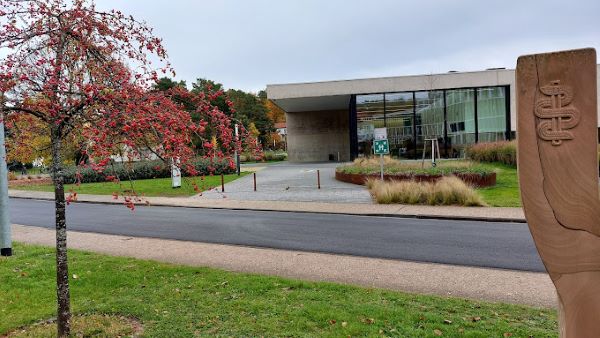 11th International Meeting on Neuroacanthocytosis Syndromes.
September 15-17, 2023, in Homburg/Saar, Germany (that is neither Hamburg nor Bad Homburg!).
The meeting follows the tradition of previous meetings with strong interaction between neurologists, basic scientists, patients, and caregivers as well as advocacies. The Glenn Irvine Prize will also be awarded during the conference.

Attendance at the meeting is free, provided you register by August 31st. Travel and accommodation must be arranged and financed individually.
PARTNER ORGANISATIONS


Solve-RD Final Meeting 2023 – Registration now open!
We are happy to invite you all to the Solve-RD Final Meeting 2023!
The meeting will take place from Monday to Wednesday 24-26 April 2023 at the Orea Hotel Pyramida in Prague, CZ and online.
Scientific Meeting – open to all Solve-RD partners & RD researchers
24-25 April 2023 | Fully dedicated to the scientific results Solve-RD achieved and based on submitted abstracts. Solve-RD beneficiaries, associated partners and collaborators but also other interested Rare Disease researchers are invited to attend. Apart from the welcome reception, poster session and meeting dinner the event can be followed online.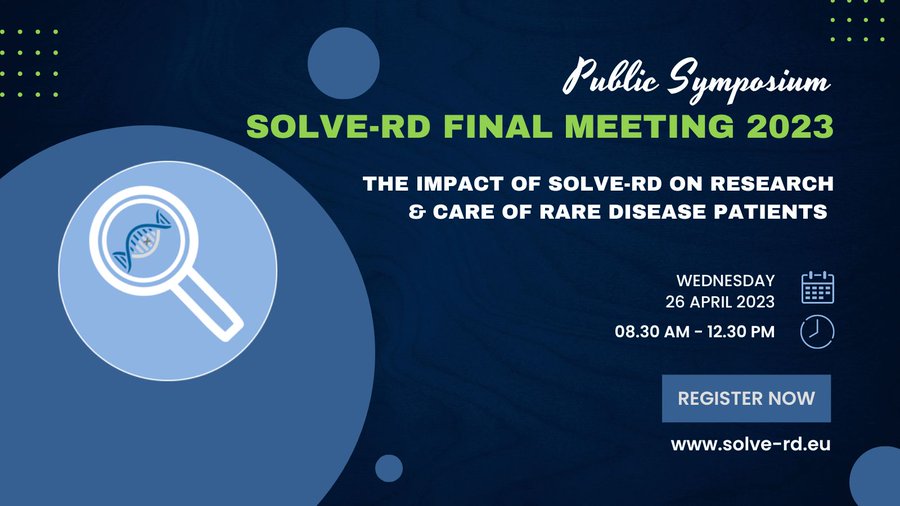 Public Symposium at the Solve-RD Final Meeting 2023: The Impact of Solve-RD on Research & Care of Rare Disease Patients!
Wednesday, 26 April 2023 from 8:30-12:30 CEST, online
Towards the future of rare disease diagnostics
08.30 AM - 10.15 AM | Chair: Ana Rath
SOLVE-RD 2.0
Olaf Riess, University of Tübingen
Impact of Solve-RD on research & care of rare disease patients
10.45 AM - 12.30 PM | Chair: Han Brunner & Holm Graessner
Key SOLVE-RD achievements


Holm Graessner, University of Tübingen
Genomics reanalysis of a pan-European rare disease resource yields >500 new diagnoses


Alex Hoischen, Radboud UMC & Sergi Beltran, CNAG-CRG
Simona Bellagambi, Eurordis | Daria Julkowska, INSERM | Christina Kyriakopoulou, European Commission, DG Research & Innovation | Milan Macek, Charles University Prague | Olaf Riess, University of Tübingen | Lisenka Vissers, Radboud UMC | Timothy Yu, Boston Childrens Hospital & Harvard Medical School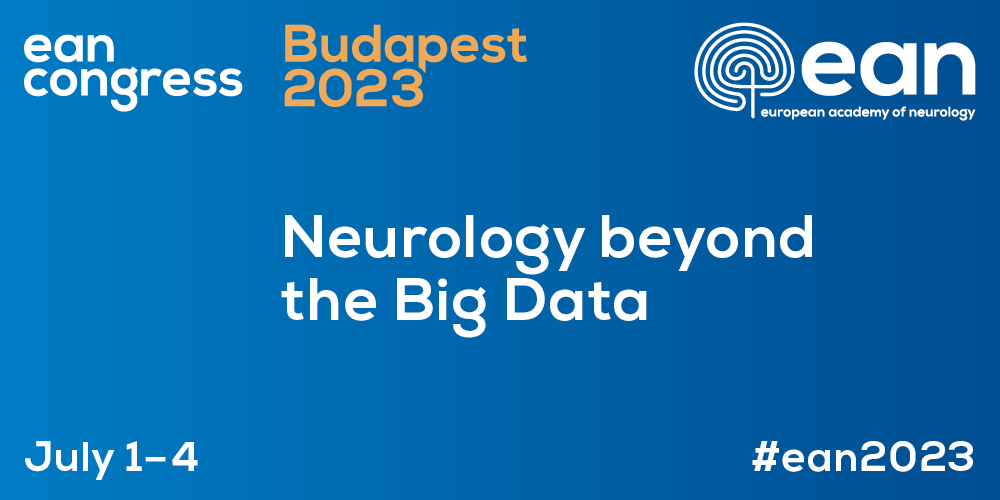 Registration is open: EAN 2023
Overarching Theme of the 9th Annual Congress of the EAN: The amount of data available in neurology, neuroscience, neurobiology and related disciplines is rising exponentially and our ability to analyse and utilise those data is becoming ever more sophisticated. These issues will be the subject of a number of specially arranged sessions under our EAN 2023 overarching theme 'Neurology Beyond Big Data'. Concepts, recent advances, opportunities, and challenges will be discussed in workshops and symposia touching on telemedicine, artificial intelligence, and precision health.

The monthly podcast explores the unique experiences, challenges and successes of people in the rare disease community, and how we can create a better world for people living with a rare disease.
Each episode focuses on a specific issue or policy area related to the work and outreach of EURORDIS.
NEWSLETTER
The ERN-RND Newsletter is published monthly. Please forward this newsletter to your colleagues who can also sign up to receive it directly here or by emailing communication@ern-rnd.eu
Thank you for your support and take care.


ERN-RND Coordination team