4th ERN-RND Winter School 'Neuroimaging', 23. - 25. March 2023 Online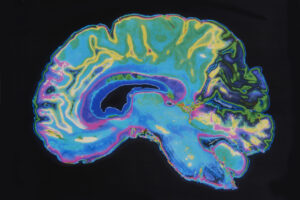 WELCOME
It is a great pleasure to welcome you to the fourth Winter School of the European Reference Network of Rare Neurological Disorders (ERN-RND). Rare disorders are experiencing exceptional times. Research in this field has progressed significant, clinical trials have multiplied, new treatment options will be available for the patients. Despite popular consensus that rare diseases do not necessitate a prominent place in medical education, knowledge of these conditions can be life-changing for patients and practitioners.
The 4th ERN-RND Winter school in 2023 is dedicated to neuroimaging issues in patients with symptoms of a rare neurodegenerative /genetic disorders.
Maria Judit Molnar                                                                              Holm Graessner
Management team (Education & Training)                               Network Coordinator            
About the Winter School
Due to the variety of clinical symptoms that occur in rare neurodegenerative diseases and difficulties in the correct diagnosis, there is a need to learn their characteristic imaging findings based on the appropriate imaging technique. The goal of this winter school is to learn the typical neuroimaging signs of selected rare neurodegenerative disorders and to elaborate with the participants a practical approach to apply neuroimaging in clinical practice. The winter school in 2023 will address basic technological and methodological aspects of neuroimaging techniques and their application to the diagnostic work up and management of rare neurodegenerative diseases' patients. Common misconceptions, pitfalls and the prognostic values of imaging features will also be tackled.
Programme Committee:
Bart van de Warrenburg, Radboud University Medical Center, Nijmegen, NL
Belén Perez Dueñas, Vall d'Hebron University Hospital, Barcelona, ES
Holm Graessner, University Hospital Tübingen, DE
Irena Rektorova, St. Anne's University Hospital, Brno, CZ
Leonidas Stefanis, Eginitio University Hospital, Athens, GR
Programme_ERN-RND Winter School 2023
Target audience
Residents in neurology or child neurology within five years after receiving MD or
Neurologists and child neurologists within five years after receiving Board Certification
Registration closed

Past Winter Schools
ERN-RND has organized three Winter Schools in the past:
Winter School 'Diagnostics of Rare Movement Disorders', 31.1.2018 - 02.02.2018, Budapest, Hungary
Winter School  'Hereditary white matter diseases: Clinic, genetic, therapy',
17-19. January 2019, Budapest, Hungary
Winter School 'Neurorehabilitation', 20-22 January 2022, Tübingen, Germany, online; In collaboration with the European Pediatric Neurological Society (EPNS).