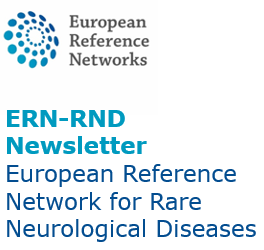 ABOUT US
MoU signed between the ERN-RND and the EAN
A MoU has recently been signed by the European Reference Network for Rare Neurological Diseases (ERN-RND) and the European Academy of Neurology (EAN). Find out more about this agreement here.


Continuous monitoring of ERNs
Last year, 18 indicators were developed by the ERN Continuous Monitoring Working Group and approved by the ERN Board. These indicators establish a solid and valid continuous monitoring and assessment system of the ERNs to allow a closer follow up of the activities performed by the networks.This system should help to build a quality improvement system, to define appropriate outcomes of the ERNs, to identify areas of success and potential pitfalls and to demonstrate the value of the ERNs, ultimately learning from the experience.


We provide below a couple of indicators for the ERN-RND covering the last two years (March 2017 - February 2019) :
- Number of patient organisations represented at ERN-RND meetings: 8
- Number of patients enrolled into CPMS: 51
- Number of formal educational activities organised by the ERN-RND: 13
- Number of educational activities performed at partner sites with topics related to ERN-RND: more than 450
- ERN-RND website hits (13.08.2018-27.03.2019): 5282
- New patients referred to healthcare providers with disease/conditions that fall within the scope of the ERN-RND: more than 11000
- Number of publications published within the scope of ERN-RND: more than 500


KNOWLEDGE

ERN-RND recommended disease rating scales
You will find here the disease rating scales endorsed by the ERN-RND disease group experts for Dystonia, Paroxysmal Disorders and Neurodegeneration with Brain Iron Accumulation (NBIA). They are recommended as best clinical practice for the assessment and rating of patients affected by dystonia. They are also available on our website in the Disease Knowledge pages.
SOLVE-RD
The European Rare Disease Models & Mechanisms Network (RDMM-Europe)
The European Rare Disease Models & Mechanisms Network has been established by Solve-RD. The overall aim is to boost research in rare diseases, discover new disease-causing genes and obtain evidence for pathogenicity through functional validation.
Solve-RD will soon be opening the first call to the four core ERNs to submit genes they would like to validate functionally. This call is only open to Solve-RD beneficiaries and associated partners but the grant to functionally validate the new genes can go everywhere (preferably to a European country).
Recordings of Solve-RD webinars

The recording of Solve-RD's webinar "Phenotips & data submission to RD-Connect Genome Phenome Analysis Platform (GPAP)" held in January is available here.
The recording of Solve-RD's webinar "Analysing your WES/WGS data using the RD-Connect Genome-Phenome Analysis Platform" held in January is available here.
Solve-RD annual meeting 2020
The next Solve-RD annual meeting will take place on 5-6 March 2020 in Barcelona, Spain.
EVENTS FROM PARTNERS

The first SCA Global Conference took place on 27-29 March in Las Vegas, USA. The goal of this conference was to assemble a global consortium for clinical studies of the spinocerebellar ataxias (SCAs).
SCA Global is a worldwide initiative for clinical research in SCAs and is conceived as a flexible and open research platform. A report outlining the main objectives of this global initiative and outcomes of the event can be found here.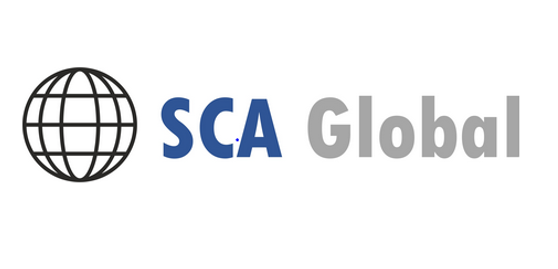 The 5th Congress of the European Academy of Neurology is taking place in Oslo from 29 June - 2 July 2019. The overarching theme is "Neuroinflammation - Science, Synergies, Solutions". The role of neuroinflammatory process is currently a hot topic in both understanding neurological diseases and in developing new therapies for nervous system diseases. Different aspects of neuroinflammation but also other diseases will be highlighted during the congress across a broad spectrum of sessions. Find more information on the EAN website.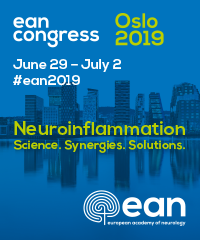 NEWSLETTER
Please circulate this newsletter to your colleagues who can also sign up to receive it directly here or email alicia.brunelle@med.uni-tuebingen.de
ERN-RND Coordination team