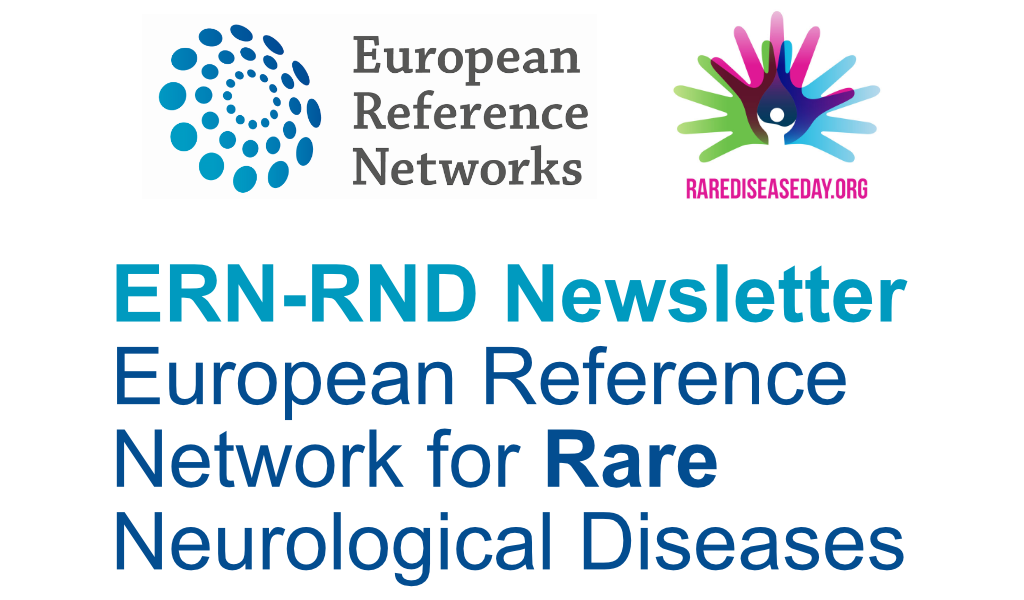 ERN-RND SURVEY
To ensure that the information we include in the monthly ERN-RND Newsletter and other communication channels is useful to our readers, we designed a survey to identify information needs. The answers to this survey will help us share relevant content via our newsletter and other communication channels as well as improve in the areas you will have mentioned.


This should take less than 10 minutes to complete and responses are anonymous. Thank you for your participation!
WEBINARS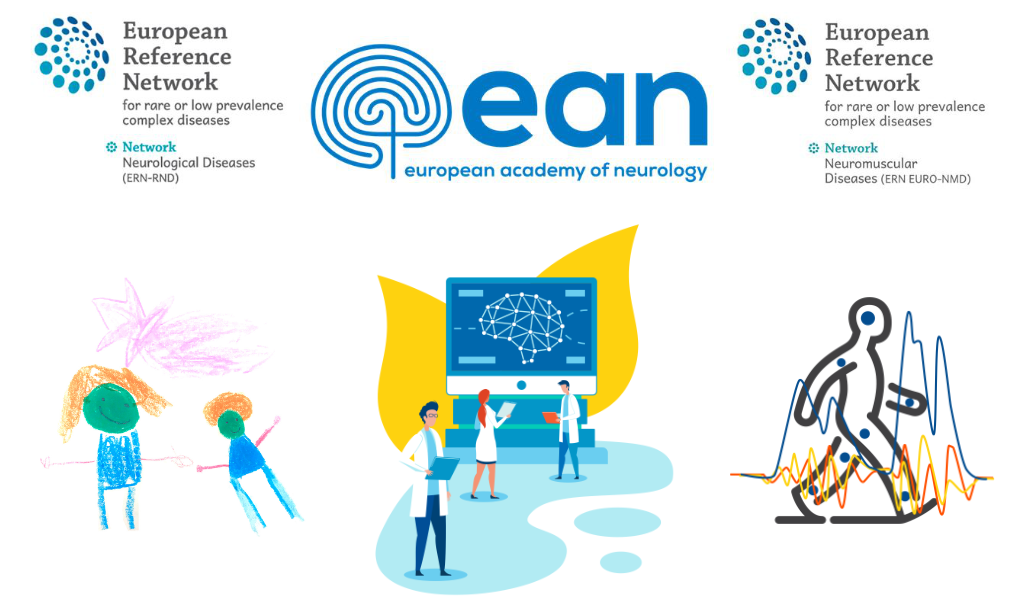 Upcoming joint webinars by ERN-RND, EURO-NMD, EAN
ERN-RND webinar, 2 February 2021, 3-4pm CET, Genetic dystonia and treatment, Sylvia Boesch (Medical University of Innsbruck, Austria). Sign up here.
ERN-RND webinar, 9 February 2021, 3-4pm CET, Rare Disease Natural History Studies: Experience from the GNAO1 Natural History study in a pre and postpandemic world, Amy R. Viehoever (Washington University, Saint Louis, USA). Sign up here.
ERN EURO-NMD webinar, 18 February 2021, Occurrence of both skeletal muscle and peripheral nerve involvement in genetic and acquired disorders, Antonio Toscano (Medical Faculty of the University of Messina, Italy). Sign up here.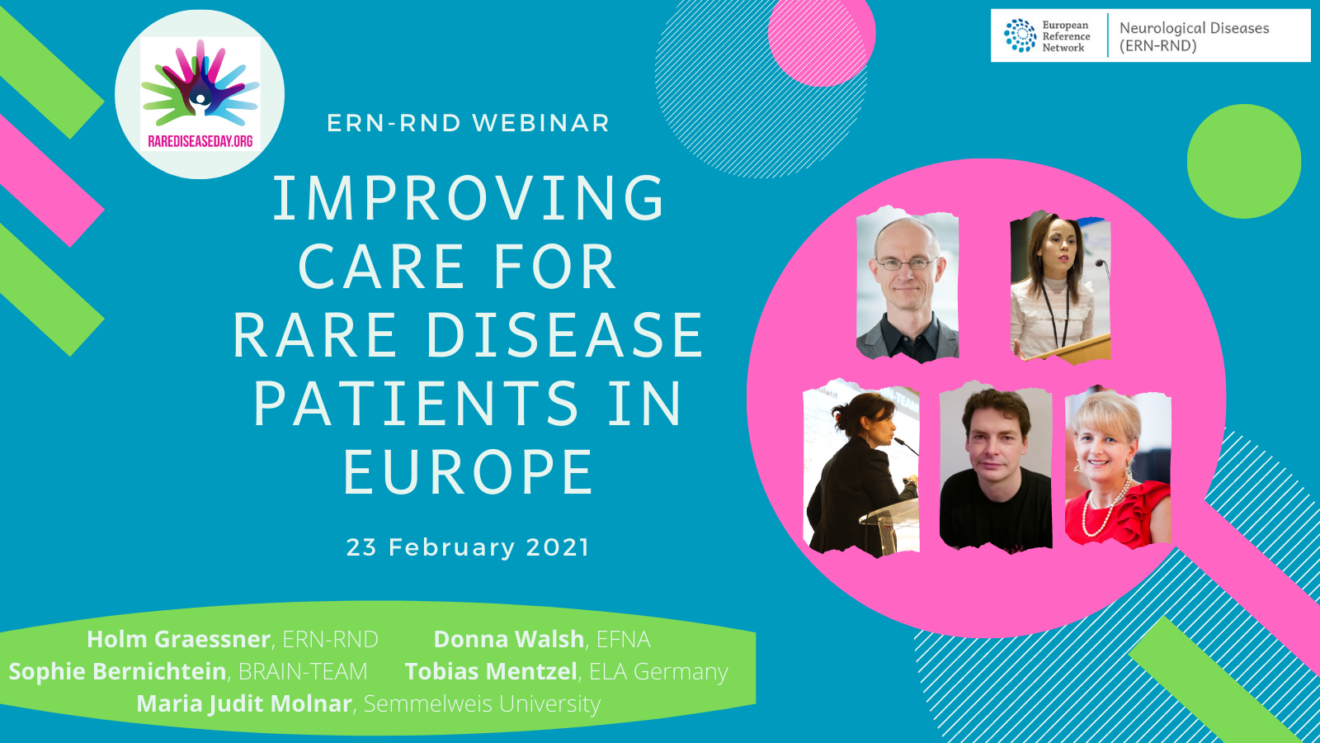 We will be discussing the care of rare disease patients in Europe, focusing on rare neurological diseases, and providing different perspectives: from the clinician to the patient's perspective and from a European level to a more local one with examples from France, Germany and Hungary.
CAMPAIGN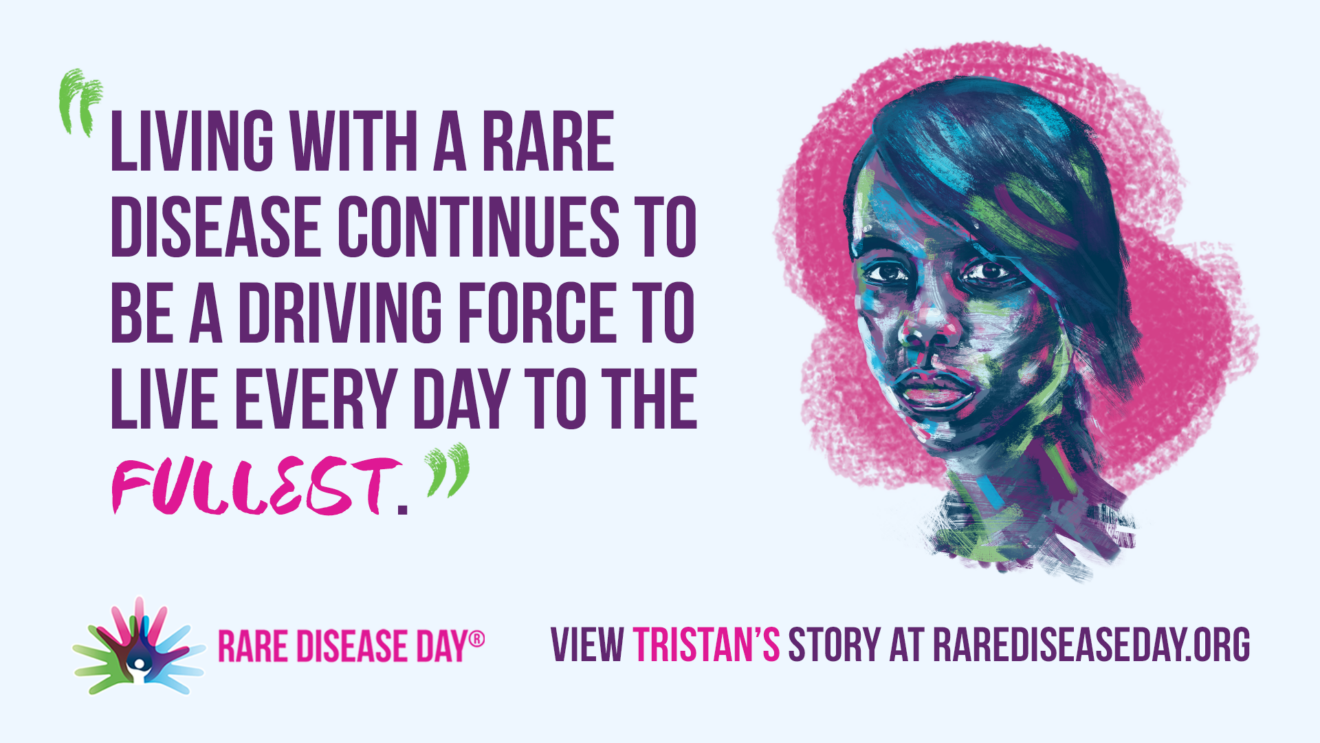 Rare Disease Day
Rare Disease Day takes place every year on the last day of February, a rare date, and across the world. Its objective is to raise awareness of rare diseases amongst the general public, policy makers and public authorities, for example, throughout the whole month of February. This is done by organising events, sharing stories, facts and pictures on social media … the only limitation is your imagination!
Rare Disease Day is a very important campaign and date for the rare disease community because there is no cure for the majority of rare diseases and many go undiagnosed. Sharing knowledge of rare diseases amongst the general public as well as encouraging researchers and decision makers to address the needs of those living with rare diseases is key to address this.
This year, Rare Disease Day will take place on 28 February.
FUNDING


Training workshop topics on research in RD within the EJ-RD - open call
Applicants from ERN Full Members or Affiliated Partners can submit WORKSHOP TOPICS on rare diseases research to obtain funds (25.000€) in order to conduct a 2-day workshop.
The call is open until 7 March 2021.
Please note that due to the Covid-19 pandemic, selected proposals will have up to 18 months to conduct the research workshops.
TRAINING FOR PATIENT ADVOCATES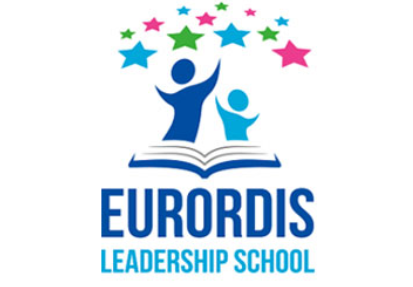 The EURORDIS Leadership School is a series of webinars, from June to November, and an intensive online training from 5-7 October 2021. Its aim is to empower European Patient Advocacy Groups (ePAGs) advocates and other rare disease patient advocates to be valued partners in European Reference Networks (ERNs) and when engaging with healthcare providers and other rare disease stakeholders.
The deadline for applications is 21 February.
EVENTS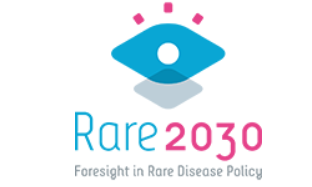 Date: 23 February 2021, 13.30-­18.30 CET
This event marks the end of the Rare 2030 foresight project with the presentation of the final recommendations that will lead to improved policy and a better future for people living with a rare disease in Europe.
ERN-RND coordinator Holm Graessner will participate to the "diagnostics" breakout session at 16.00 CET.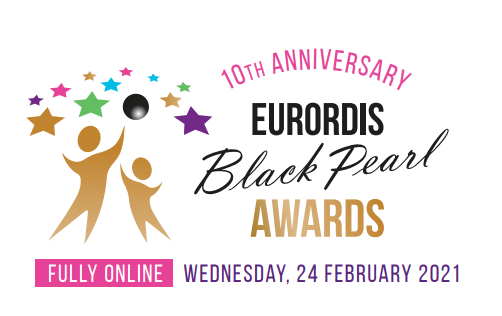 The Black Pearl Awards takes place every year in February to mark Rare Disease Day and to celebrate the outstanding commitment of those who strive to make a difference for the rare disease community.

The EAN Congress which was scheduled to take place in Vienna, Austria has been moved to an entirely online event (due to the COVID-19 pandemic). Last year's online event was a great success so don't miss this unique opportunity to learn and network with the neurological community from all around the world!

Event: ERN-RND Annual Meeting 2021
Date: 30 June - 1 July 2021
Location: Online
The ERN-RND Annual Meeting gathering full members and affiliated partners was scheduled to take place in Leuven, Belgium. However, due to the COVID-19 pandemic, it has been moved to an online event to ensure the safety of all participants.
RECENT PUBLICATIONS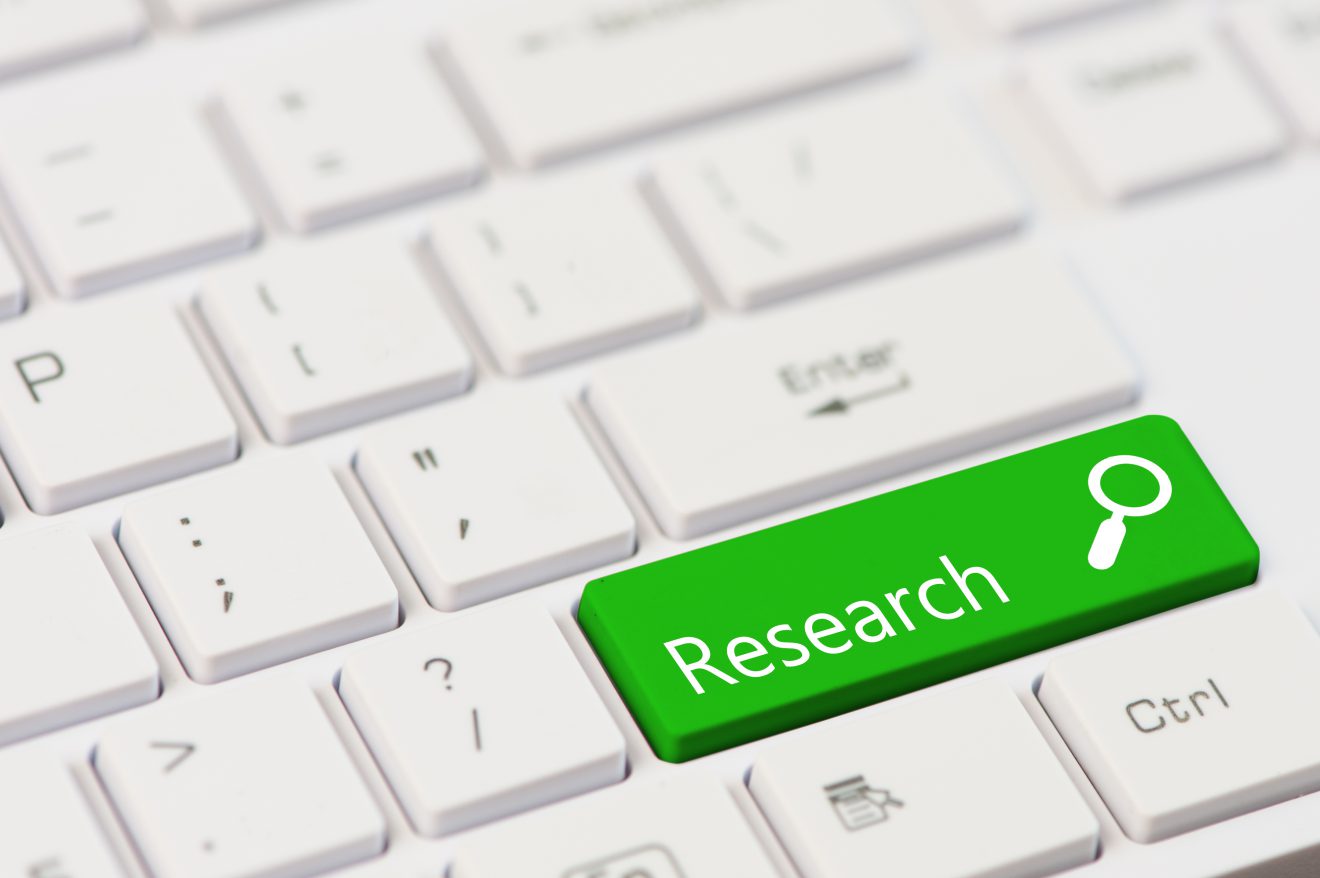 Joana Afonso Ribeiro, Sara Simeoni, Lorenzo De Min, Tomoyuki Uchiyama, Yu Tung Lo, Nita Solanky, Hector Garcia‐Moreno, Paola Giunti, Jalesh N. Panicker , "Lower urinary tract and bowel dysfunction in spinocerebellar ataxias", Annals of Clinical and Translational Neurology (December 2020)
Carola Reinhard, Anne-Catherine Bachoud-Lévi, Tobias Bäumer, Enrico Bertini, Alicia Brunelle, Annemieke I. Buizer, Antonio Federico, Thomas Gasser, Samuel Groeschel, Sanja Hermanns, Thomas Klockgether, Ingeborg Krägeloh-Mann, G. Bernhard Landwehrmeyer, Isabelle Leber, Alfons Macaya, Caterina Mariotti, Wassilios G. Meissner, Maria Judit Molnar, Jorik Nonnekes, Juan Dario Ortigoza Escobar, Belen Pérez Dueñas, Lori Renna Linton, Ludger Schöls, Rebecca Schuele, Marina A. J. Tijssen, Rik Vandenberghe, Anna Volkmer, Nicole I. Wolf and Holm Graessner, The European Reference Network for Rare Neurological Diseases, Frontier in Neurology (January 2021)


These publications include one or more ERN-RND member. Please note that once we are made aware of a new publication to which an ERN-RND member has contributed, we post the link to it in the news section of the ERN-RND website here.
You can also email us directly at communication@ern-rnd.eu to let us know that you have recently published a research article.
NEWSLETTER
Thank you for your support and take care.


ERN-RND Coordination team