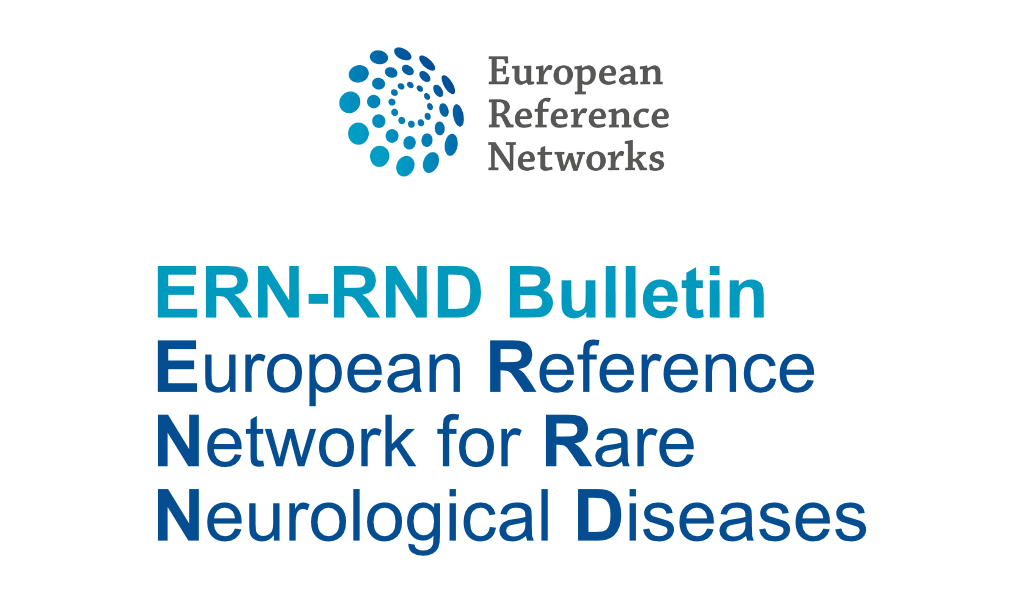 ERN-RND Annual Meeting - registration open

#ERNcare4Ua survey

Documents
Upcoming webinars

CPMS case discussions

ERN-RND short exchange programme

Funding

Courses & workshops
Events

Research articles
Acknowledgement
ERN-RND Annual Meeting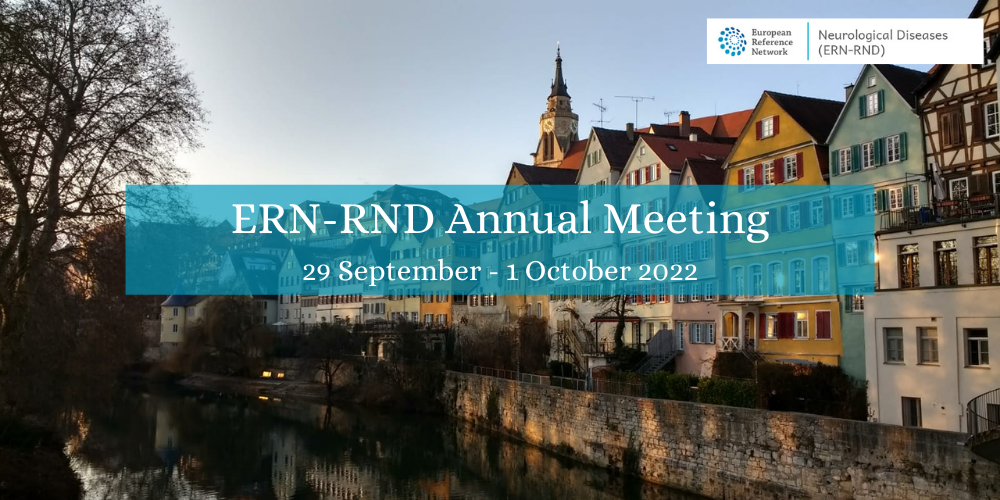 The ERN-RND Annual Meeting will take place in Tuebingen, Germany from 29 September – 01 October 2022. It will be an online event, and we invite one representative per partner to join in-person.
| | | |
| --- | --- | --- |
| | | |
| | Welcome coffee, registration | |
| | N-of-1 Treatments and trials in neurology | |
Welcome, agenda, housekeeping

ERNs - EUROPEAN COMMISSION Perspective

Why are ERNs important for Europe?

Main recent development and challenges for ERNs

The patients' expectations

"The NEW ERN-RND": setting the scene




Achievements in the first five years

Network and ERN-RND registry, NGS EQA, Webinars and Postgraduate curriculum, Patient Journeys, CPMS, Transition, Disease Groups

DG Frontotemporal Dementia




DG Atypical Parkinsonian Syndromes

DG Choreas and Huntington's Diseases




Future and strategically important topics

ERICA, RD Partnership, European Health Data Space, New CPMS, Key performance indicators








DG Dystonias, Paroxysmal Disorders and NBIA




Plan ERN-RND for the next five years

Musts, keys, work programme, new governing structure
Please register using the link below by 15 June, 2022.

#ERNcare4Ua survey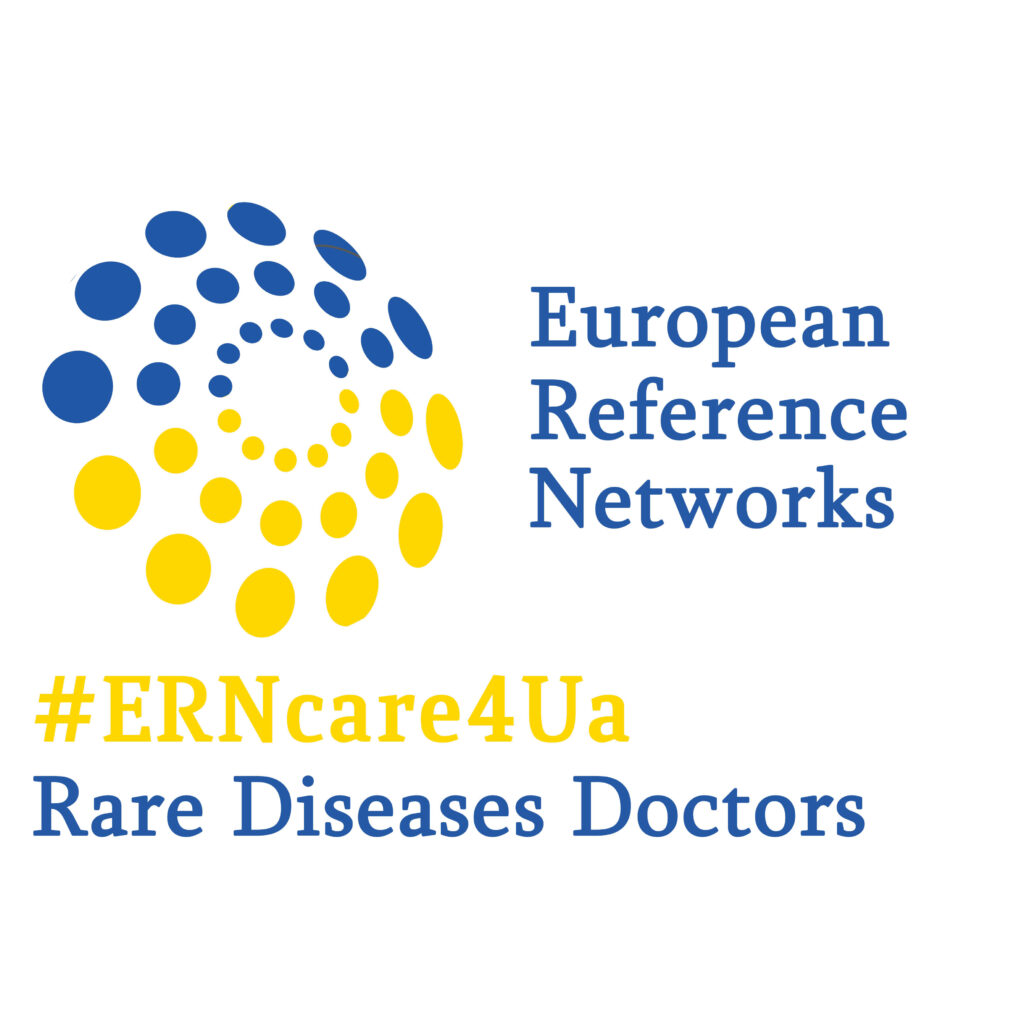 In the context of the Ukrainian crisis, as ERNs we need to know how many patients with rare diseases get care outside Ukraine. As more coordination should be soon coming it would be really important to know if initiatives are helping or not.


Please complete the survey continuously!
DOCUMENTS

- Minutes Call FTD Frontotemporal dementia on 14th June 2022

- Minutes Call Minutes Call Ataxia and HSP on 14th June 2022
UPCOMING WEBINARS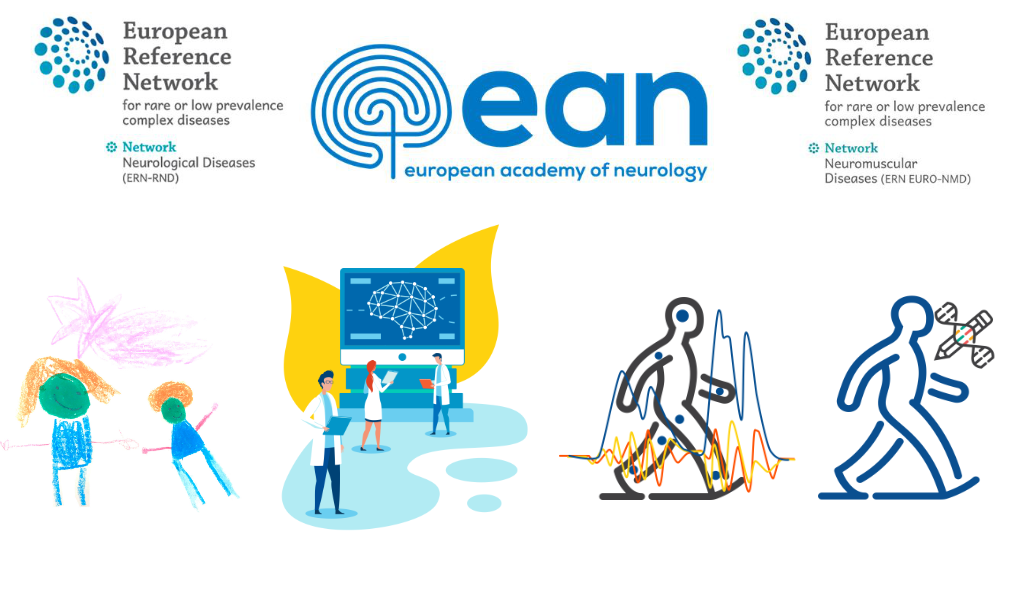 Upcoming joint webinars by ERN-RND, EURO-NMD, EAN:
21.06.2022 | 'Biofluid biomarkers in atypical parkinsonism'​ by Per Svenningsson, Karolinska Institute, Department of Clinical Neuroscience, Stockholm, Sweden. SIGN UP here


24.06.2022 | 'Caring HD: the experience of the French National Reference Centre'​ by Anne-Catherine Bachoud-Lévi & Katia Youssov, University Hospital Henri-Mondor, Paris, France. Sign up here.


28.06.2022 | 'Magnetic resonance imaging in the diagnostic assessment of cerebellar ataxias' by Jennifer Faber, German Center for Neurodegenerative Disorders, Bonn, Germany. SIGN UP here


12.07.2022 | 'Importance of autopsies in leukodystrophies'​ by Marianna Bugiani, Amsterdam University Medical Center, the Netherlands. SIGN UP here
Online CASE DISCUSSIONS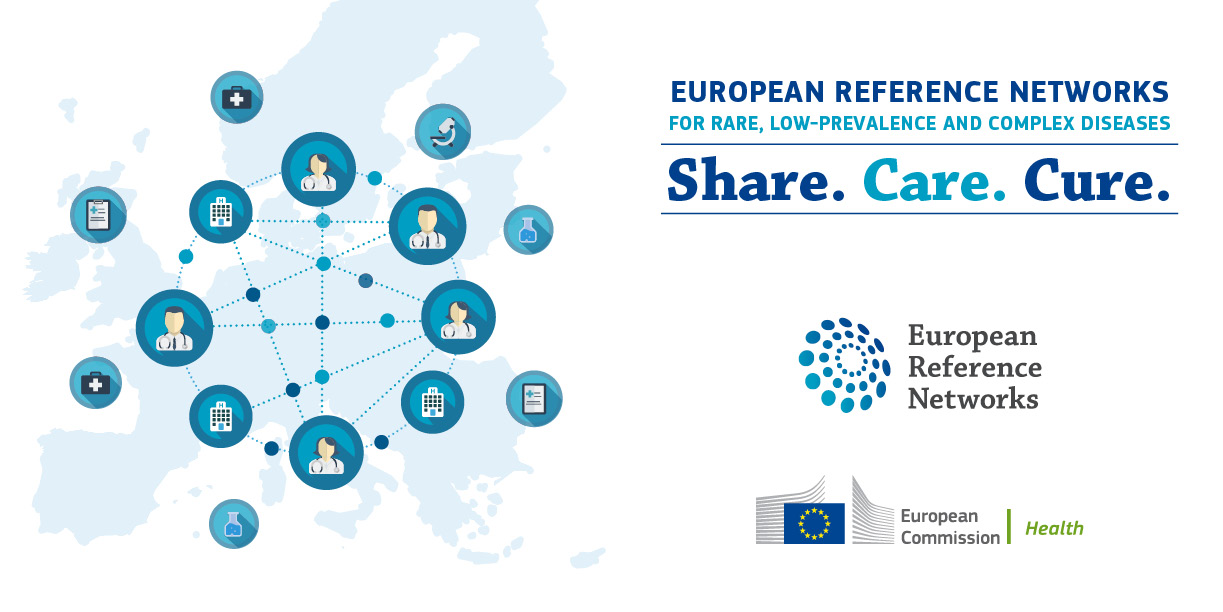 CPMS & Case Discussions: live online trainings
If you missed our information & training sessions on CPMS and Case Discussions in ERN-RND so far, you might be delighted that we offer more sessions soon:


Register for a session now by following the respective link above.
While we encourage especially CPMS contact persons and ERN-RND new members to join, all clinicians from ERN-RND member hospitals are welcome.


Furthermore, the European Commission will offer a training on the basic use of the CPMS tool to all new CPMS users on 21-06-2022, 14.00 - 15:30.
Invitations via Email will be sent to all users that have signed up for CPMS as of this year.
You do not have a CPMS account yet? Check our website to find out more about how to use CPMS on our website.
Online case discussions jour fix
The regular Online Case Discussions are open to all clinicians from the ERN-RND network.
For all appointments, case submission is still possible and all cases (unsolved and solved/disease management) are welcome.
You would like to contribute with a case to the discussion? Please contact us ASAP!
You would like to offer your advice for unsolved and complex cases? Complete this short survey to receive invitations according to your expertise.
Thursday, 23.06.22, 15 – 16:30 PM CEST
Case submission still possible, all cases welcome
FUNDING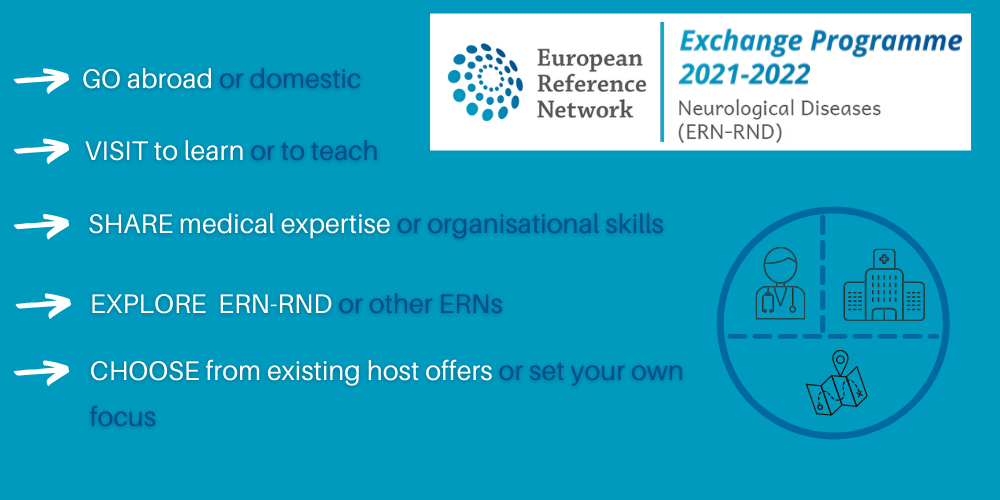 ERN-RND Short Exchange Programme: call for applications!
Healthcare professionals (clinicians, nurses, physiotherapists, etc.) affiliated to ERN institutions (Full Members or Affiliated Partners) can receive organizational and financial support for secondments with clinical focus lasting up to six weeks in ERN expert centres other than their home institution, supporting the sharing of knowledge and stimulating collaboration.
More information about the programme can be found on

our website!
Exchanges are possible until December 2022.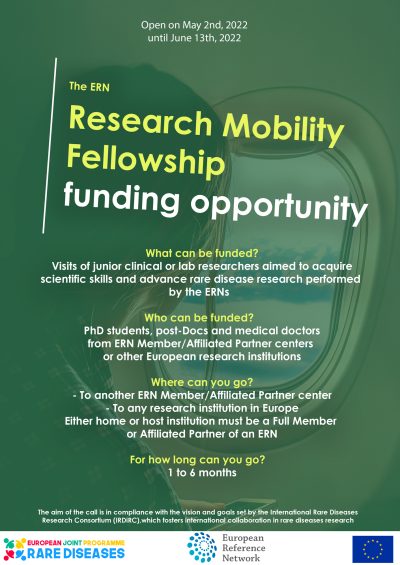 The 5th call for ERN Research Mobility Fellowships within the EJP RD is open. It aims to provide funding for PhD students, Postdocs and medical doctors in training to undertake scientific visits fostering specialist research outside their countries of residence. Deadline for submission of applications is: 13. June 2022. For more information visit: https://www.ejprarediseases.org/ern-research-mobility-fellowship/
courses & workshops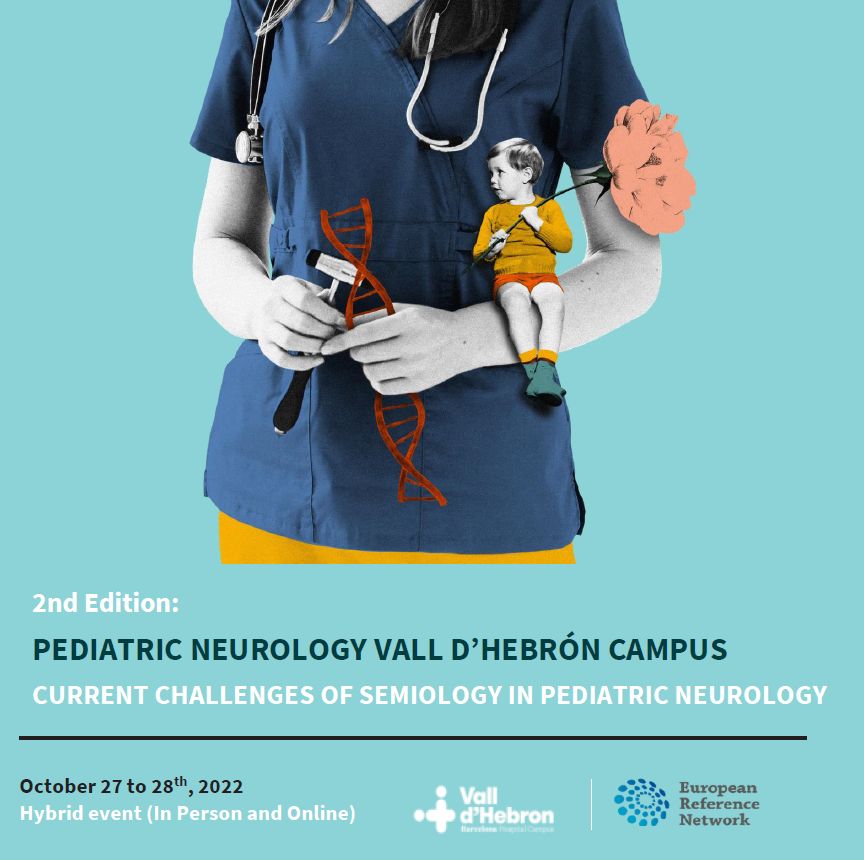 Hybrid Course " Current challenges of semiology in pediatric neurology"
Vall d'Hebron, Barcelona, Spain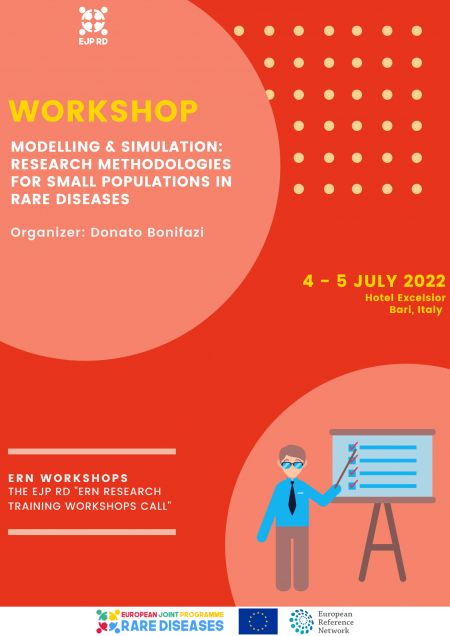 EJP RD funded ERN-Workshop' "Modelling & Simulation: Research Methodologies for Small Populations in Rare Diseases", 4-5. July 2022, Bari, Italy
Target audience: PhD students, post-doc researchers, senior scientists, young clinicians, investigators and academics affiliated to the ERNs, or willing to enter in the rare disease networks, expert in (or interested in learning more about) data science and machine learning techniques as applied to computational biology, toxicology profiling and PK/PD modelling in small populations."


- Learn the application of web platforms for in-silico assessment of toxicity and learn the utility of a machine learning approach for the prediction of developmental toxicity of chemicals.
- Learn what is needed for translational preclinical studies.
- Learn the utility of PK/PD modelling and simulation in drug development for small populations.
For more information and to register, please visit:
Events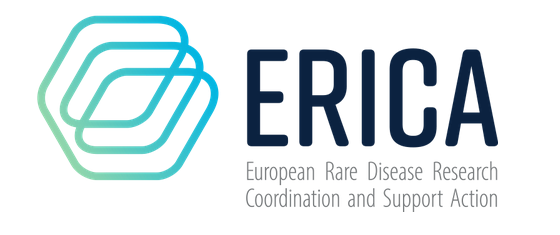 European Rare Disease Research Coordination and Support Action- ERICA
Monday 20 June (16:45 CET Opening) - Wednesday 22 June 2022
Hosted by Istituto Ortopedico Rizzoli (IOR)/ ERN BOND
All the ERICA beneficiaries, ERN representatives, Expert Group members, Advisors and partners will gather to this face-to-face symposium to discuss the progress and future of the ERN related Research activities and to participate in the WP-Specific Expert Working Group sessions.
It is also possible to join online.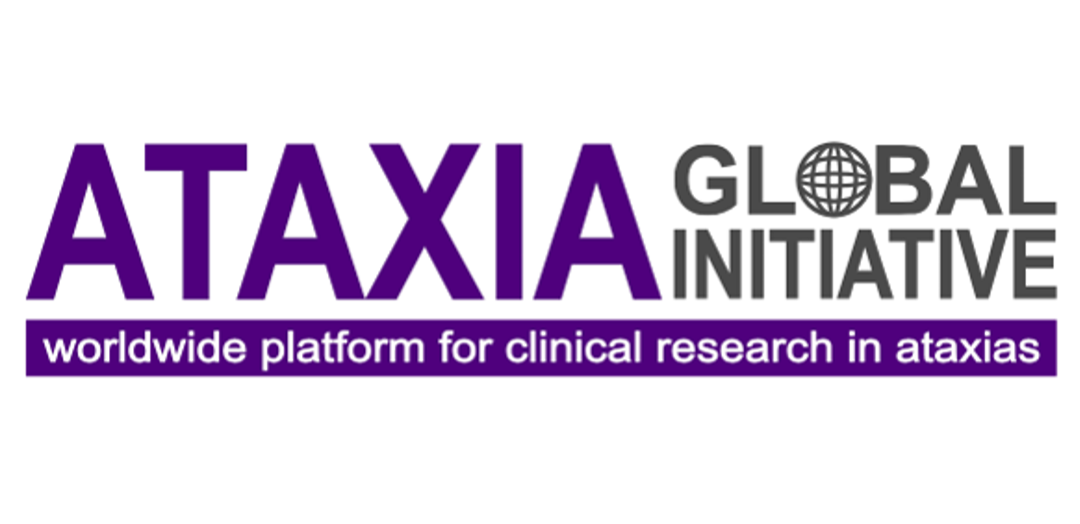 Ataxia Global Conference 2022
The Ataxia Global Initiative (AGI) Conference will be held at Renaissance Dallas Addison Hotel in Dallas, Texas, USA on November 4-5, 2022, directly following the International Congress for Ataxia Research (ICAR). It brings together academia, industry as well as patient advocacy organisations and will focus on trial-readiness for ataxias.
More information and registration here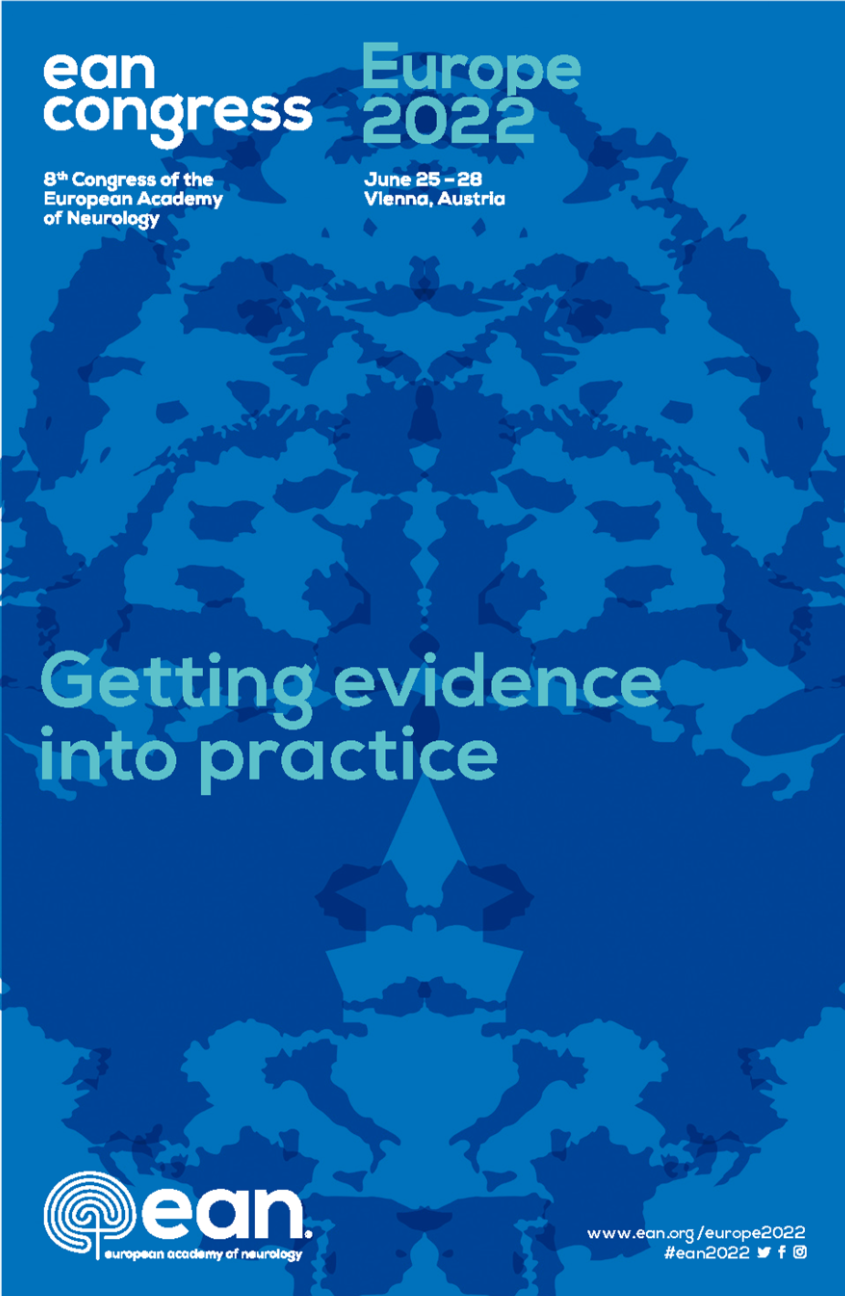 8th Congress of the European Academy of Neurology
Date: 25 - 28 June 2022
Venue: Vienna, Austria


so we can share them on social media
Meet us at the congress at booth X531 in hall X5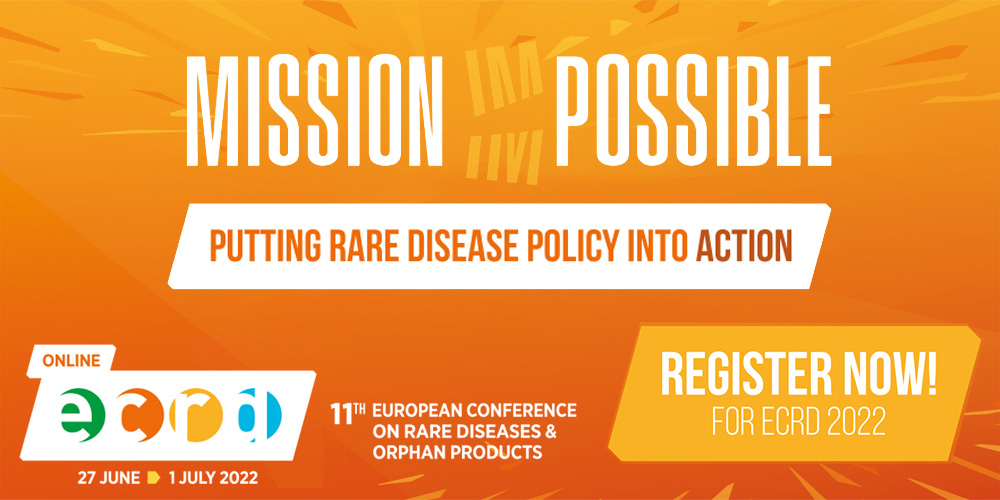 11th European Conference on rare diseases and orphan products
Date: 27 June - 1 July 2022
so we can share them on social media
PARTNER ORGANISATIONS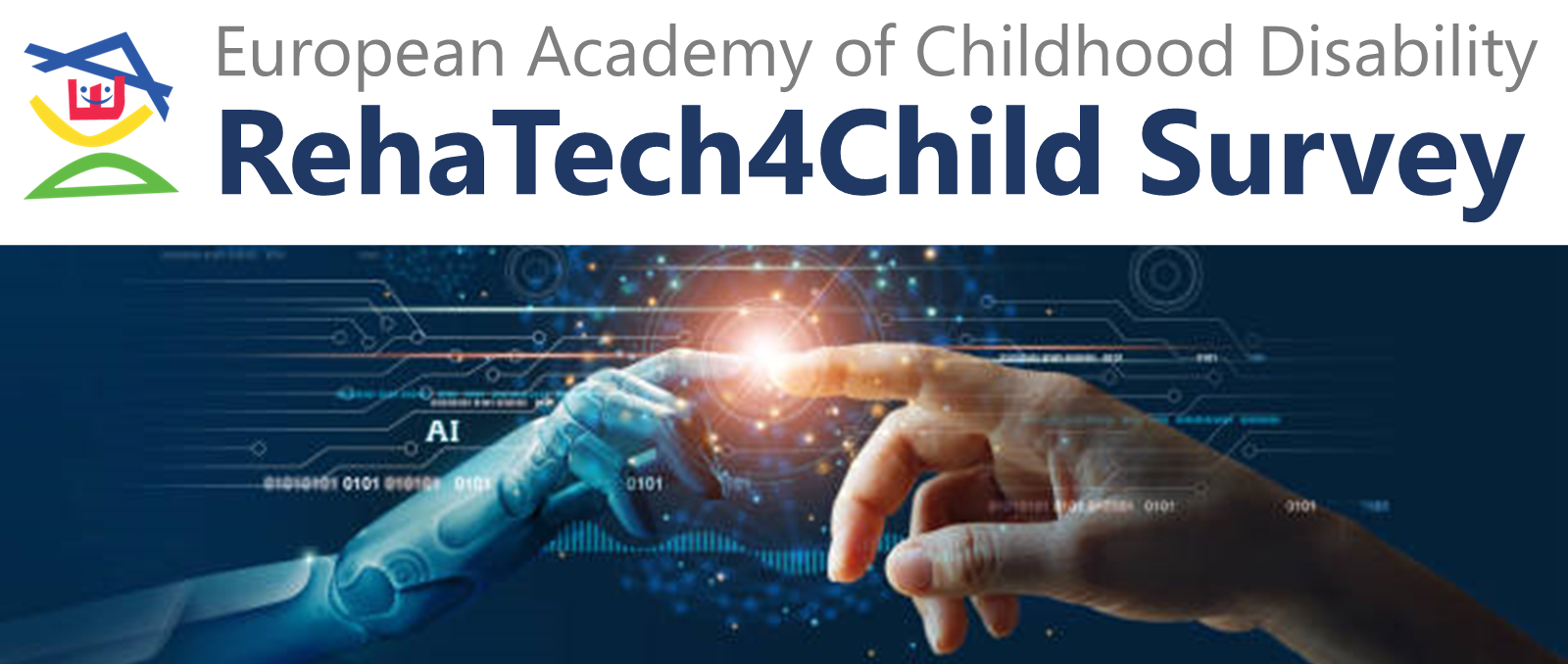 The European Academy of Childhood Disability (EACD) would kindly like to invite professionals across Europe to participate in the RehaTech4Child Survey! The aim of the RehaTech4Child survey is to identify the digital technologies (e.g., robotic devices and treadmill systems, virtual reality and gaming systems, telehealth) that are used in clinical practices throughout Europe, and to know more about how rehabilitation professionals use or not use digital technologies in motor rehabilitation practices within the paediatric population. This knowledge would eventually help in designing the future technological developments based on the feedback from rehabilitation professionals. To identify today what is needed to create a better tomorrow for people with a childhood-onset disability and their families.
PUBLICATIONS
Once we are made aware of a new publication to which an ERN-RND member has contributed, we post the link to it in the news section of the ERN-RND website
here.
You can also
email us directly
to let us know that you have recently published a research article.
ACKNOWLEDGEMENT
Please use one of the sentences below to acknowledge ERN-RND in all publications/presentations/clinical trials etc. (this document can also be found on the Collaborative Platform).
If possible, the logo should also be displayed.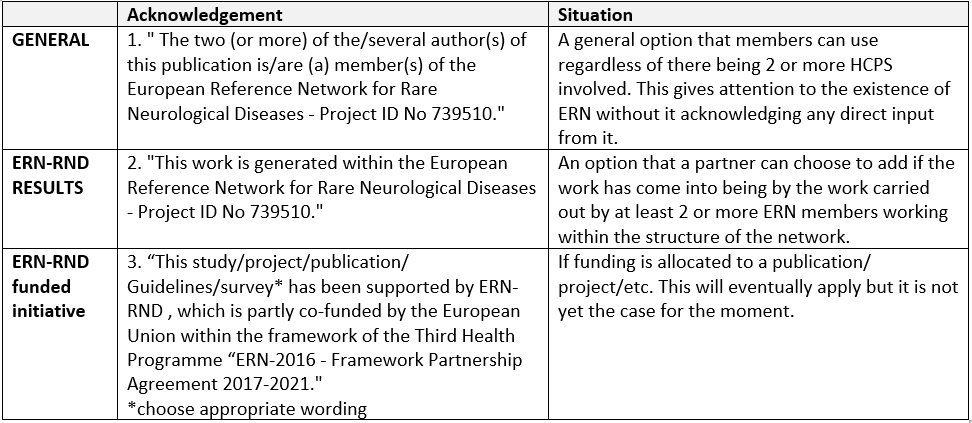 ERN-RND Coordination team
This is an internal email which was sent to ERN-RND full members, affiliated partners and ePAG patient representatives.