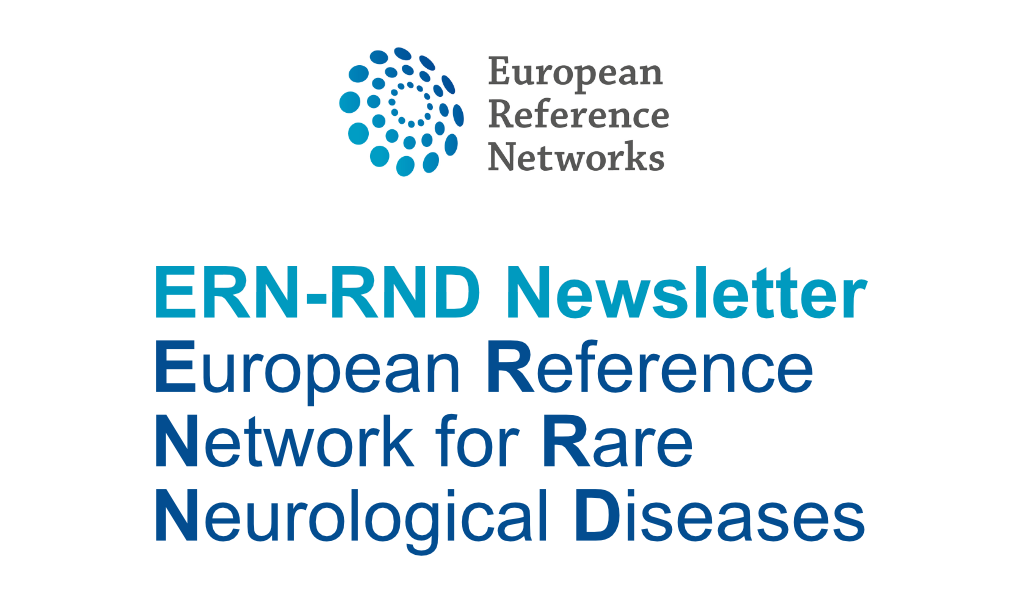 two important events are scheduled for ERN-RND in February. Our coordinator Holm Graessner will receive the EURORDIS Leadership Award in Brussels and ERN-RND will again participate in the Rare Disease Day.
In addition to these events, we provide information on other ERN-RND-related topics in the February newsletter.


The ERN-RND Coordination team
Content

ERN-RND Disease Knowledge
About us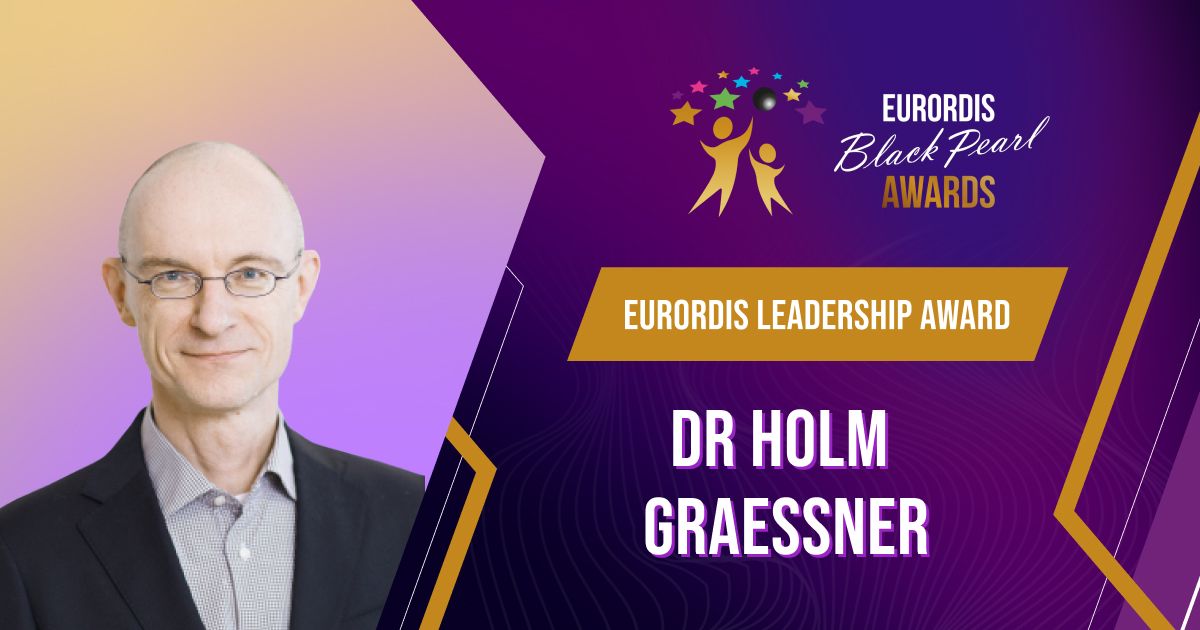 Holm Graessner, coordinator of ERN-RND, obtains the EURORDIS European Rare Disease Leadership Award 2023
| | | |
| --- | --- | --- |
| | | Dr Holm Graessner has coordinated countless projects in the field of rare diseases at a national, European and international level. His lifelong dedication to rare diseases is highly admirable and the enormous impact he has had across his career cannot be understated. |
EURORDIS honors Holm's work in a portrait.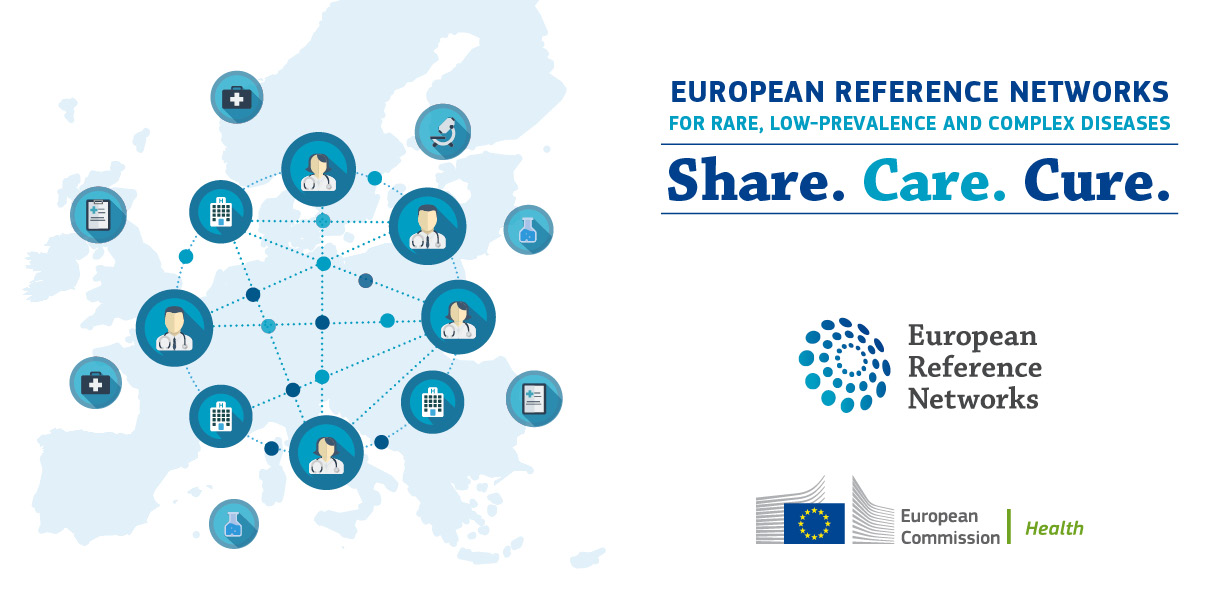 Introducing MLD treatment eligibility panels in ERN-RND
(in co-operation with MLDi)
In cooperation with the MLD initiative, ERN-RND established a standard pathway for consulting an international MLD expert panel whenever possible benefits of treatment with hematopoietic stem cell transplantation or gene therapy are not straightforward for a patient with confirmed MLD diagnosis. Upon submission of an eligible case, the treatment eligibility panel is convened on an ad hoc basis, organized and supported by the ERN-RND CPMS helpdesk.
We encourage all physicians in Europe to discuss the possible benefits of treatment options for difficult cases with this MLD expert panel.
You would like to discuss one of your patients with the panel?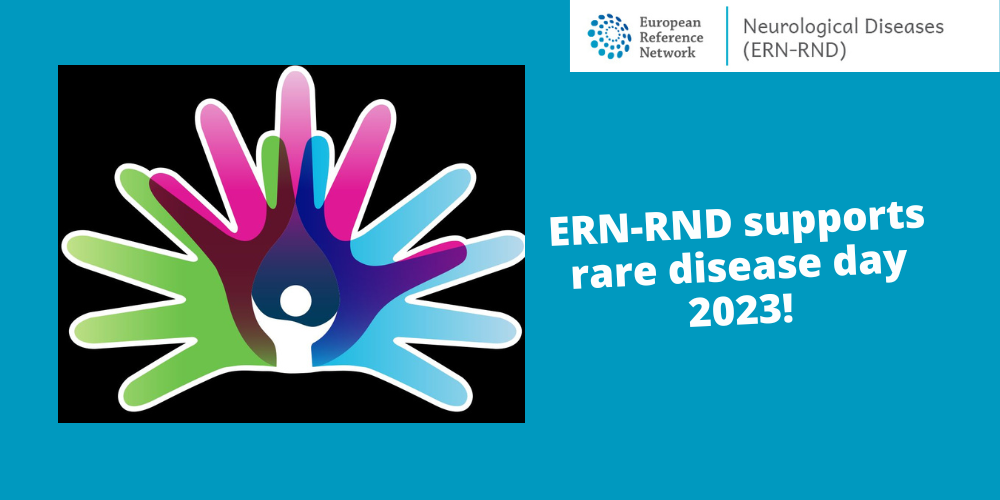 27 days until Rare Disease Day 2023
ERN-RND is committed to raising awareness of rare diseases and has supported Rare Disease Day for years. This year we are again involved.
The main objective of the campaign is to
raise awareness
amongst the general public and
decision-makers about rare diseases and their
impact on patients' lives.
Surveys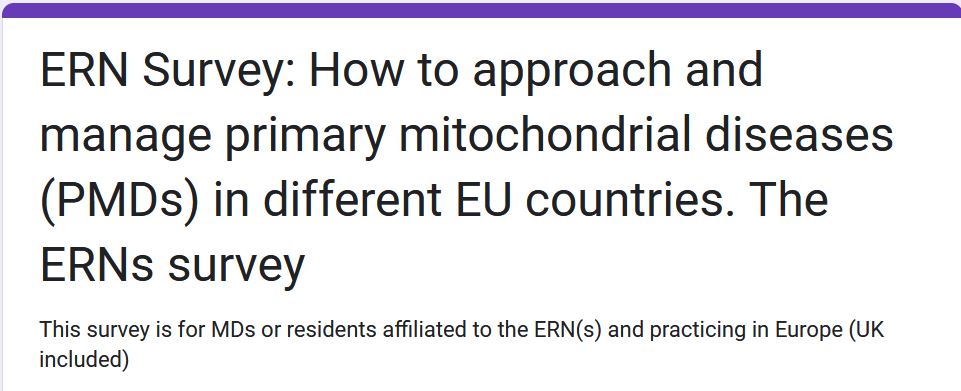 Survey on mitochondrial diseases management in Europe
Recently, several European Reference Networks for rare or low prevalence diseases (ERNs) decided to join forces. They created a joint work group dedicated to mitochondrial diseases, built by experts on Rare Neurological Diseases (ERN RND), Neuromuscular Diseases (ERN EURO-NMD), Rare and Complex Epilepsies (EpiCARE), Eye Diseases (ERN-EYE), Hereditary Metabolic Disorders (MetabERN), and by patient representatives.


Today, these experts call on you and your experience from everyday clinics, to get a clear picture on how mitochondrial diseases are managed throughout Europe. Please do help us get a maximum of input from clinicians, by answering the survey until February 15th

and do not hesitate to share the survey with your colleagues.


Answering the survey will take no more than 10 minutes. Your contribution is precious as the action of the experts towards harmonisation of mitochondrial diseases management in Europe will be based on your answers.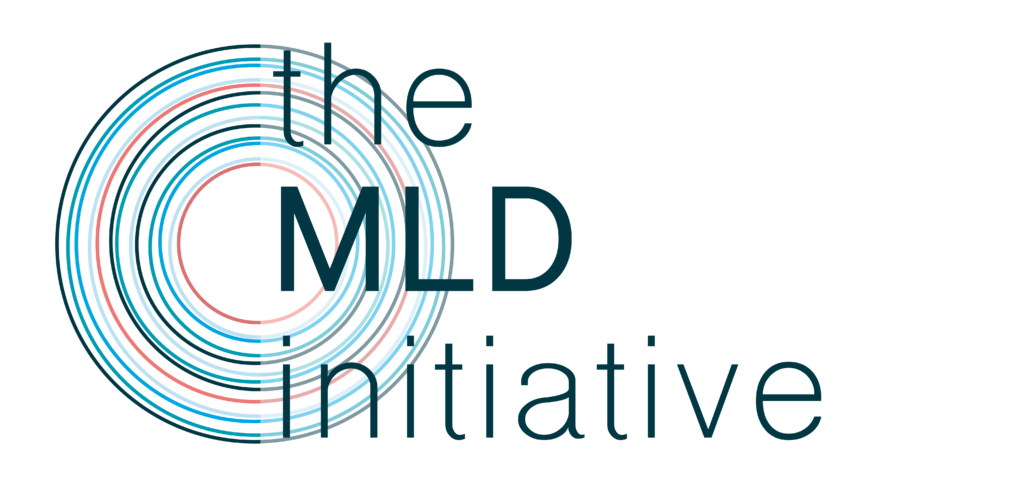 Survey on: Inventory of current practices regarding HSCT in metachromatic leukodystrophy in Europe and neighboring countries

MLD is a rare neurometabolic disorder and sometimes treatment with

hematopoietic stem cell transplantation(HSCT) is beneficial. This inventory is a joint effort from the MLD initiative and the ERN-RND. As a first step towards harmonization and improvement of (cross-border) MLD care, we would like to explore the current practices regarding HSCT in MLD in different countries in the European Union and neighboring countries.
Completing the survey will take approximately

15 minutes. Saving a draft and continuing later is possible. You may also receive an invitation through other channels. Please note, that you only need to fill out the survey once. May we ask you to fill in the survey before

February 15th?
All physicians involved in care for MLD patients, including transplant specialists, (child) neurologists and metabolic physicians.
Why should you participate?
Your contribution helps to gain insight in the differences in stem cell transplantation for MLD among different countries. This is important for optimizing care for patients with MLD in Europe.
ERN-RND Disease Knowledge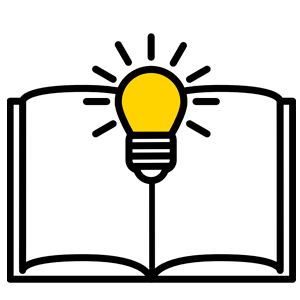 On our website, you can find information about the six Disease Groups covered in ERN-RND:

ERN-RND Patient Journeys

Patient Journeys are info-graphical overviews that visualize patients' needs in the care of their rare disease. Because Patient Journeys are designed from the patient's perspective, they allow clinicians to effectively address the needs of rare disease patients.
We are pleased to be able to offer our Patient Journeys in different languages. Some Patient Journeys have already been translated, others are currently being translated.
If you would like to translate a patient journey in your own language, please contact us and we will send you the documents to do so.
ERN-RND WEBINARS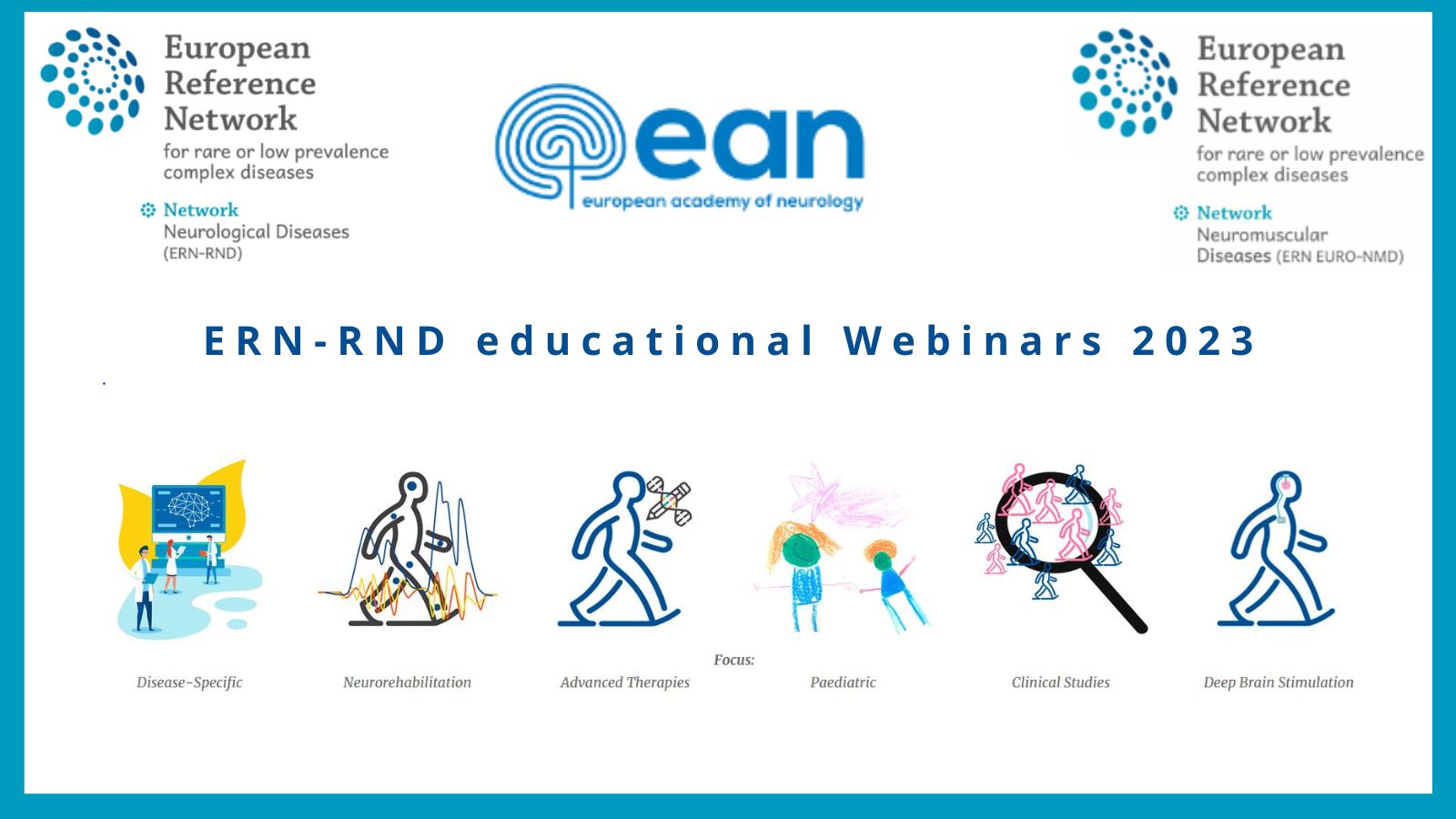 Upcoming joint educational webinars

ERN-RND provides free educational webinars on rare neurological and neuromuscular diseases - in collaboration with the European Reference Network for Rare Neuromuscular Diseases (EURO-NMD) and the European Academy of Neurology (EAN). The goal is to share knowledge on rare neurological, movement and neuromuscular disorders via a series of webinars presented by expert members of both networks.


07.03.2023, 3-4 pm CET| 'Towards precision medicine in NBIA' by Manju Kurian, GOS Institute of Child Health, University College London, UK. SIGN UP here


09.05.2023, 3-4 pm CET| 'Non-pharmacological approaches to treatment in svPPA' by Ana Sofia Costa, RWTH-University Hospital Aachen, Germany. SIGN UP here


23.05.2023, 3-4 pm CET| 'Frontotemporal dementia vs. primary psychiatric disorders' by Tim van Langenhove, University Hospital Ghent, Belgium. SIGN UP here


20.06.2023, 3-4 pm CET| 'Haematopoietic Stem Cell Transplantion in Leukodystrophies' by Jörn-Sven Kühl, University Hospital Leipzig, Germany. SIGN UP here
ERN-RND Winter School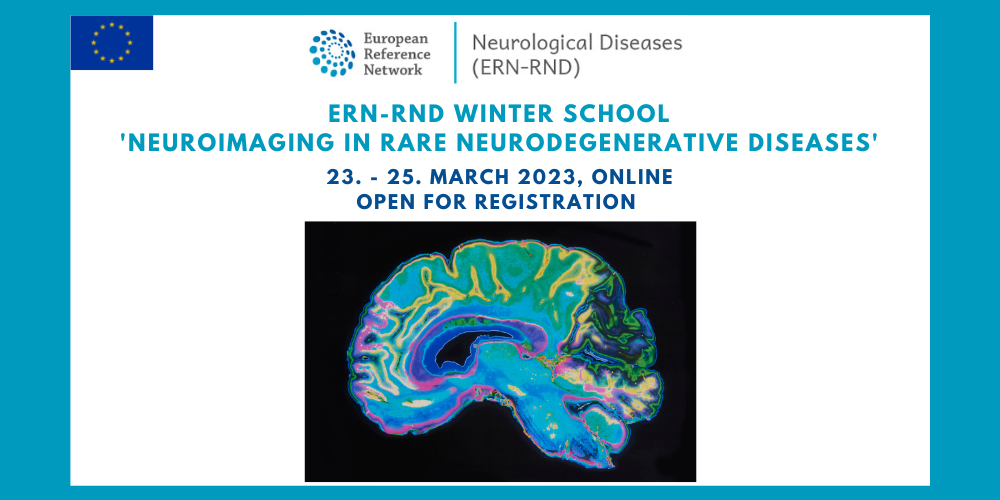 4th ERN-RND Winter School 'Neuroimaging'
23. - 25. March 2023, Online
The 4th ERN-RND Winter school in 2023 is dedicated to neuroimaging issues in patients with symptoms of a rare neurodegenerative /genetic disorders.
Due to the variety of clinical symptoms that occur in rare neurodegenerative diseases and difficulties in the correct diagnosis, there is a need to learn their characteristic imaging findings based on the appropriate imaging technique. The goal of this winter school is to learn the typical neuroimaging signs of selected rare neurodegenerative disorders and to elaborate with the participants a practical approach to apply neuroimaging in clinical practice. The winter school in 2023 will address basic technological and methodological aspects of neuroimaging techniques and their application to the diagnostic work up and management of rare neurodegenerative diseases' patients. Common misconceptions, pitfalls and the prognostic values of imaging features will also be tackled.


When registering you can also opt for submitting a case, which can be discussed with the experts during the event.
Funding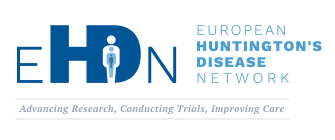 EHDN & MDS JOINT FELLOWSHIP PROGRAMME 2023
Applications for the HD Fellowship Programme for 2023 are now open. The programme is aimed at young professionals from HD underserved areas where HD facilities or specific aspects of HD care are not well developed.
Fellows can arrange and undertake a placement in a multi-disciplinary HD clinic in Europe for 6 weeks.
Closing date: 10 February 2023
EURO-NMD Webinars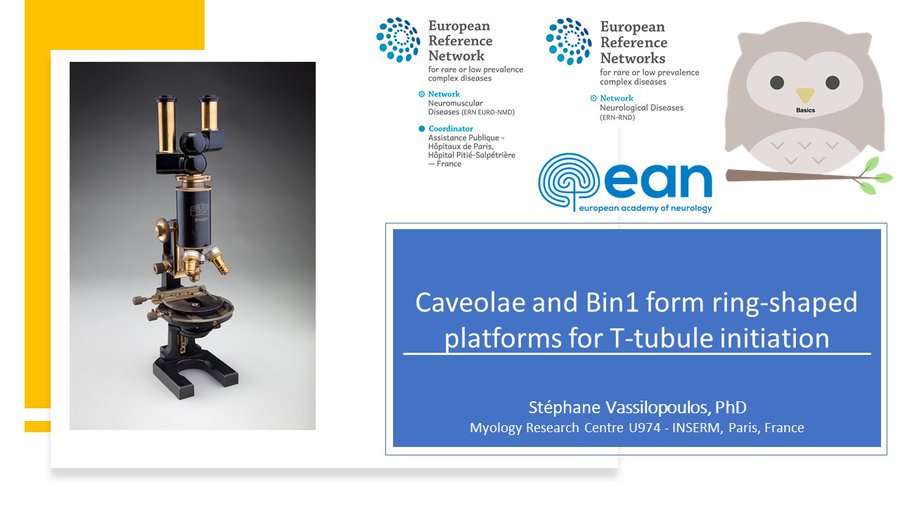 Next webinar will be held on 16 February 2023
Caveolae and Bin1 form ring-shaped platforms for T-tubule initiation, organised by EURO-NMD,
Stéphane Vassilopoulos is "Directeur de Recherche" at the "Centre de Recherche en Myologie", the unit 974 of INSERM in Paris. In 2007 he defended a PhD thesis on "Role of Triadin isoforms in muscle cell physiology", under advisor Dr. Isabelle Marty and presented at Université Grenoble Alpes (UGA), CEA, Inserm Grenoble France. He currently has a particular interest in Clarithrin He will share some of his recent work that has potential clinical implications for managing these patients.
EPNS Training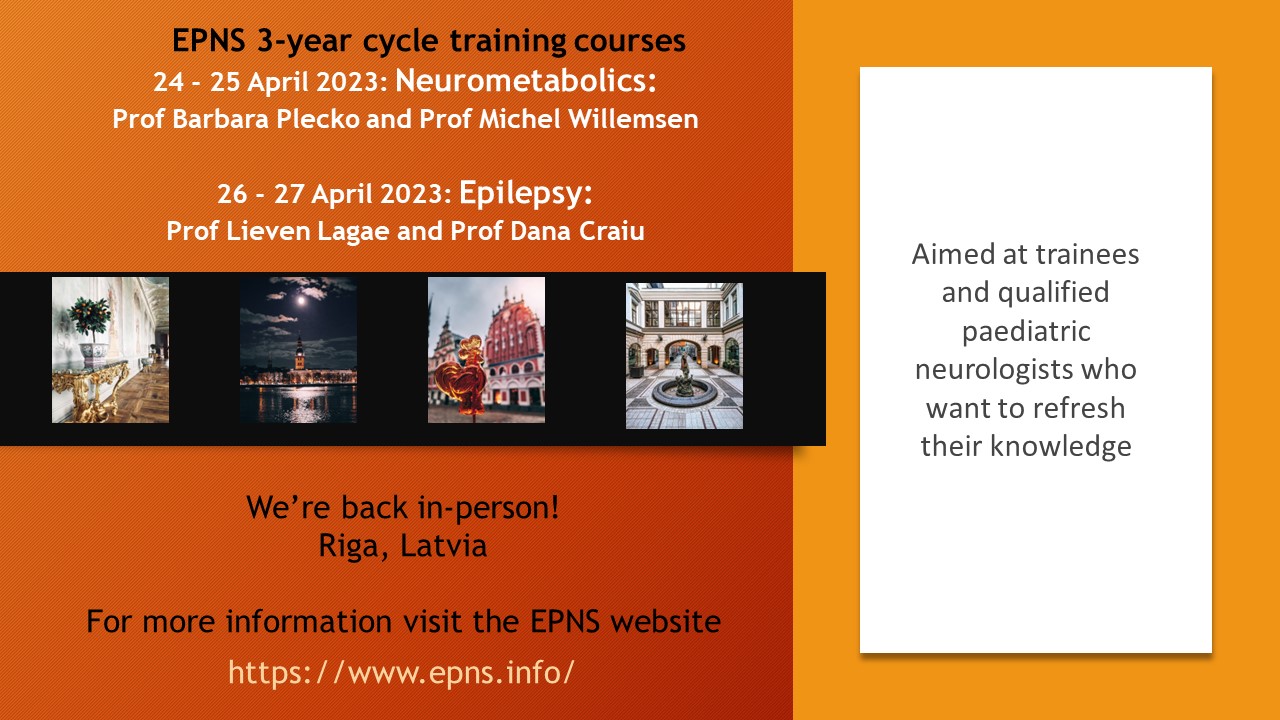 EPNS Training Courses: Riga, Latvia 2023
Registration is now open and limited places available for 2 in-person training courses in paediatric neurology aimed at trainees and qualified paediatric neurologists who want to refresh their knowledge on:
Neurometabolics: 24 and 25 April 2023: Moderators: Professor Barbara Plecko and Professor Michel Willemsen
Epilepsy: 26 and 27 April 2023: Moderators: Professor Lieven Lagae and
Upcoming EVENTS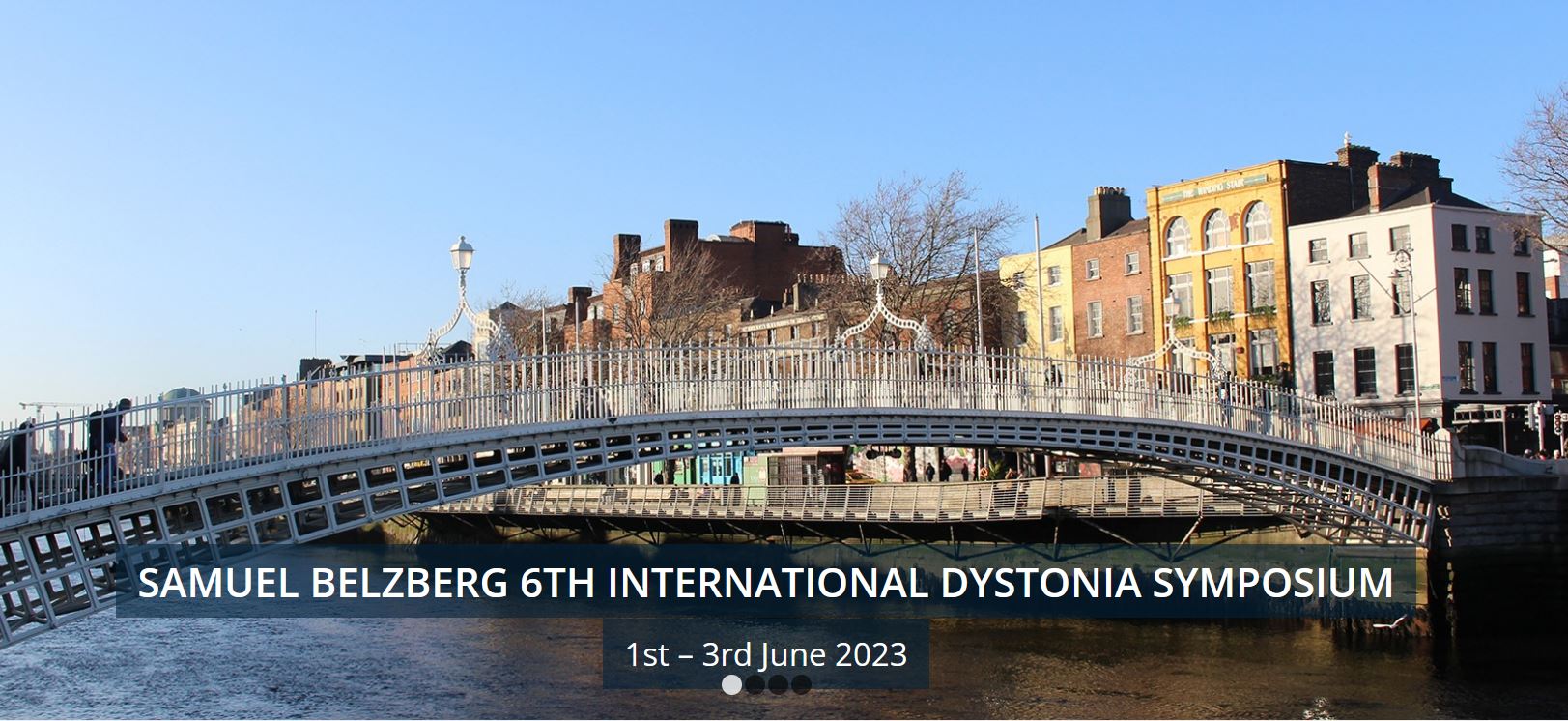 Samuel Belzberg 6th International Dystonia Symposium

Hear from expert faculty as they discuss and debate cutting edge dystonia research. With over sixty speakers from sixteen countries, the Samuel Belzberg International Dystonia Symposium is perfect for researchers and clinicians at any stage of their career.
The symposium is designed to provide a comprehensive overview of important scientific advances in the field and stimulate discussion within and across disciplines.
Submission deadline for abstracts:
6th March 2023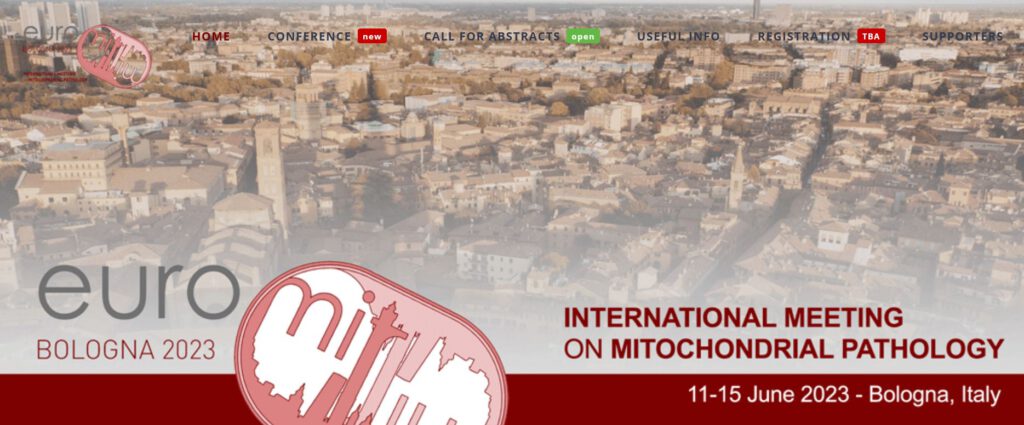 In the tradition of this meeting, the intent is to encourage the participation of diverse professional groups, from clinicians to clinical scientists, neuroscientists, and basic scientists.
Considering that there is likely to be an acceleration in the field of mitochondrial medicine in the next two years, leading to the availability of new technologies as well as new therapeutic approaches and possibly clinical trials, such contributions will be presented and explained in the scientific sessions.
Submission deadline for abstracts:
28th February 2023


Congress of the Euorpean Paediatric Neurology Society
We look forward to welcoming you to the magnificent city of Prague where history meets today. You will have the opportunity to learn about the latest developments in the rapidly evolving field of child neurology and network with colleagues and industry partners all focused on delivering the best possible care for children with neurological disorders.
Visit the congress website to learn about registration for the 15th EPNS Congress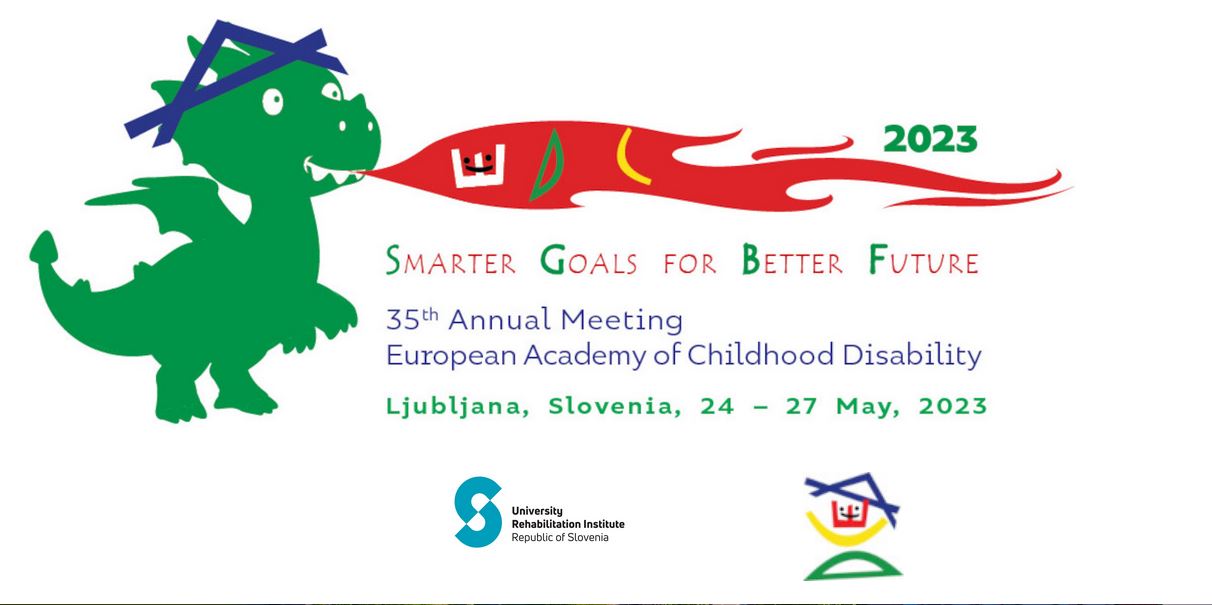 35th Annual Meeting European Acacemy of Childhood Disability

24 – 27 May 2023 in Ljubljana
The motto of this EACD annual meeting is "Smarter Goals for Better Future", with the intent to emphasize the importance of goal setting in all processes of care in the rehabilitation of children and youth. The program in Ljubljana will be divided into five main thematic modules:

The importance of timely intervention
Advances in the management of orphan diseases
Management of pain in children with developmental disorders and chronic pain syndromes in otherwise normally developing children
Goal setting: active role of the child and parent in (re)habilitation process
Advances in technological support of the rehabilitation process
Early Bird Registration Deadline:
20 February 2023
PARTNER ORGANISATIONS


Solve-RD Final Meeting 2023 – Registration now open!
We are happy to invite you all to the Solve-RD Final Meeting 2023!
The meeting will take place from Monday to Wednesday 24-26 April 2023 at the Orea Hotel Pyramida in Prague, CZ and online.
Scientific Meeting – open to all Solve-RD partners & RD researchers
24-25 April 2023 | Fully dedicated to the scientific results Solve-RD achieved and based on submitted abstracts. Solve-RD beneficiaries, associated partners and collaborators but also other interested Rare Disease researchers are invited to attend. Apart from the welcome reception, poster session and meeting dinner the event can be followed online.
The impact of Solve-RD on research & care of RD patients – public symposium
26 April 2023 | Public symposium "The impact of Solve-RD on research & care of RD patients": two keynote lectures given by Ines Thiele from the University of Galway and Timothy Yu from Harvard Medical School will be followed by reports on the future of Solve-RD and the patients perspective. Major achievements of Solve-RD will be presented and a round table will discuss the future of rare disease diagnostics in Europe. This event is open to the public and can be attended by all interested parties via a Zoom webinar. All presentations will be given on-site in Prague.
Register here.
Registration is open now: EAN 2023
Overarching Theme of the 9th Annual Congress of the EAN: The amount of data available in neurology, neuroscience, neurobiology and related disciplines is rising exponentially and our ability to analyse and utilise those data is becoming ever more sophisticated. These issues will be the subject of a number of specially arranged sessions under our EAN 2023 overarching theme 'Neurology Beyond Big Data'. Concepts, recent advances, opportunities, and challenges will be discussed in workshops and symposia touching on telemedicine, artificial intelligence, and precision health.

The monthly podcast explores the unique experiences, challenges and successes of people in the rare disease community, and how we can create a better world for people living with a rare disease.
Each episode focuses on a specific issue or policy area related to the work and outreach of EURORDIS. Past episodes focus on the topics:

Screening at birth: The key to longer, healthier and better lives.
Breaking down barriers: Living with a rare disease and disability
Evaluation
5-year evaluation of ERN-RND and its Full Members
ERNs and their full members that have joined in 2017 are currently undergoing the evaluation process. This is part of the AMEQUIS framework, which aims to ensure that ERNs remain responsive to the needs of the rare disease patient community, deliver on their objectives, and improve their performance over time.
AMEQUIS stands for Assessment, Monitoring, Evaluation and Quality Improvement System. Whilst the AMEQUIS project has since concluded, it produced a refined process and criteria to assess the applications of new HCPs and new ERNs (the 'A' part of AMEQUIS). Furthermore, it will allow the ERNs and their members to systematically monitor, evaluate, and improve their activities to achieve a higher level of performance, spotting areas of best practice and areas for improvement (the 'MEQUIS' part of AMEQUIS).
An essential part of this process is evaluating the ERNs and their Full Members every five years. The evaluation is performed both at the Network level and the level of each individual Full Member of the ERN.
NEWSLETTER
The ERN-RND Newsletter is published monthly. Please forward this newsletter to your colleagues who can also sign up to receive it directly here or by emailing communication@ern-rnd.eu
Thank you for your support and take care.


ERN-RND Coordination team