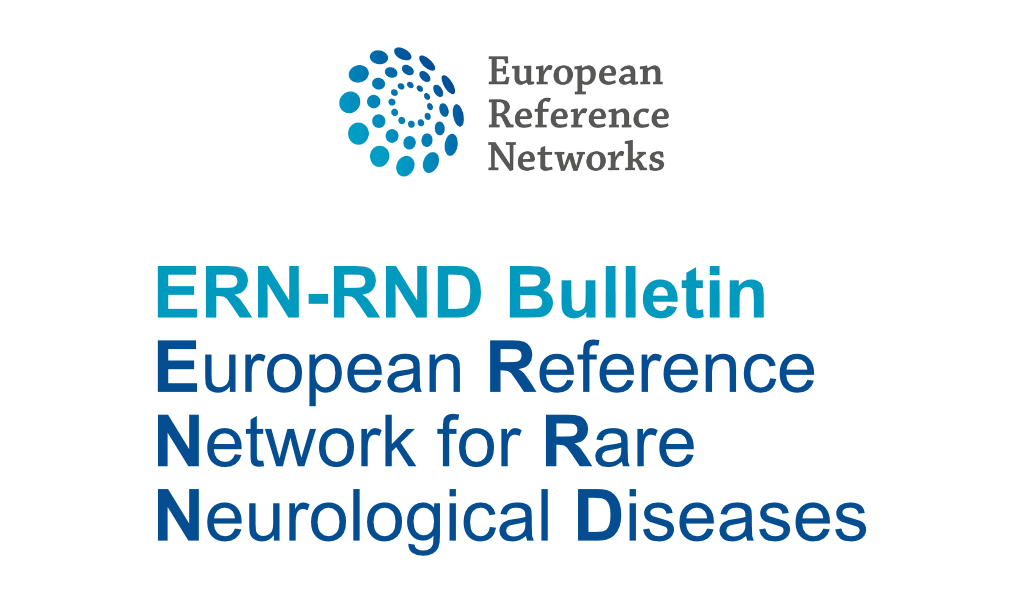 next week in Brussels, our coordinator Holm Graessner will receive the European Rare Disease Leadership Award 2023 at this year's European Black Pearls ceremony. We are very happy about this important recognition of his work and congratulate him!



In addition to this important event, we provide more news about ERN-RND in our February bulletin.


We hope you enjoy reading it!


The ERN-RND Coordination Team
European Rare Disease Leadership Award 2023

ERN-RND Annual Meeting 2023

MLD treatment eligibility panels in ERN-RND
Documents



#ERNcare4U a survey

Surveys
ERN-RND Disease Knowledge

Upcoming webinars

ERN-RND Winter School

Online case discussions

ERN-RND Register

Funding

Events



Solve-RD

ERICA
Publications

Acknowledgement
Information about evaluation
European Rare Disease Leadership Award 2023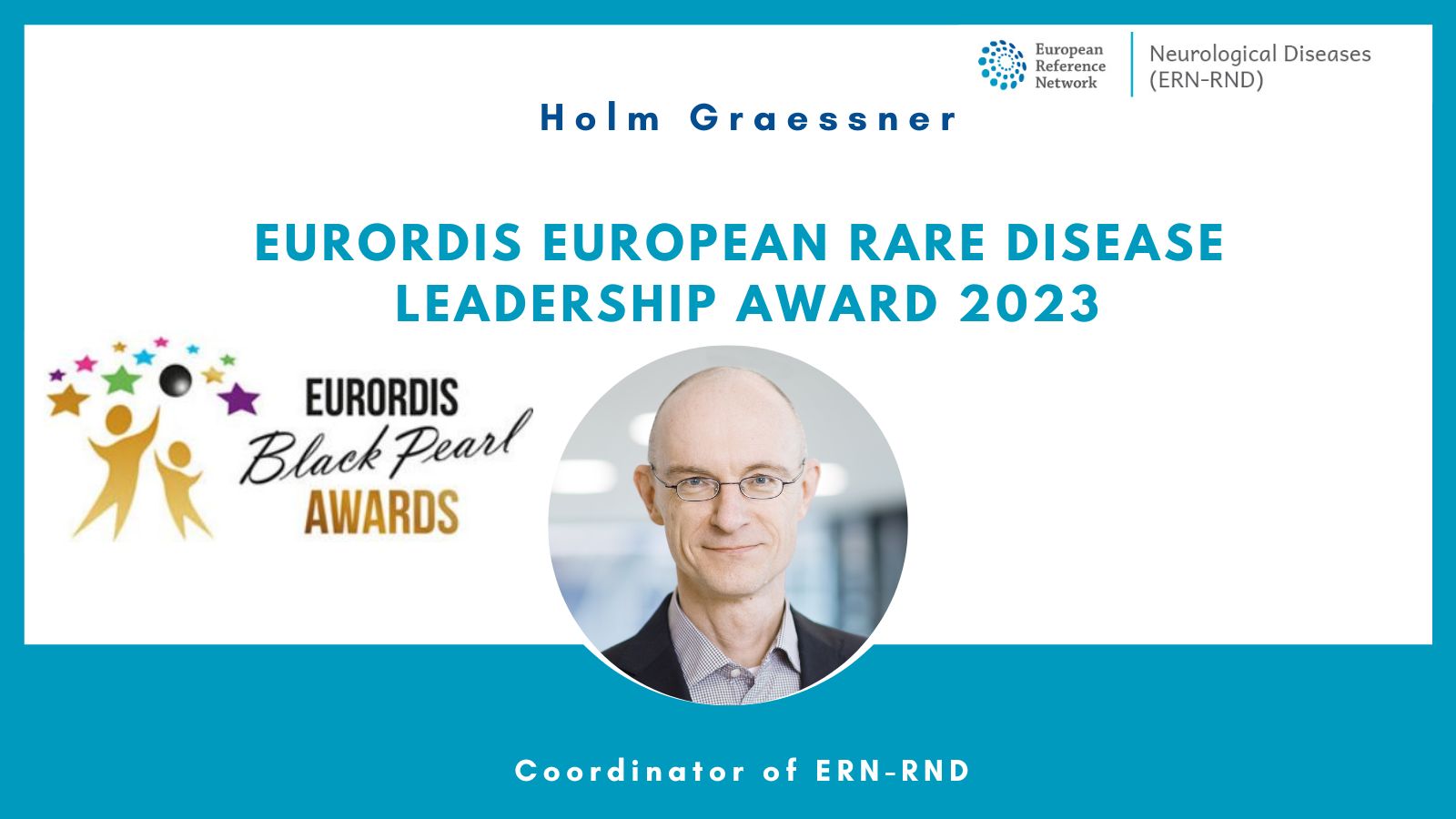 Our coordinator obtains the EURORDIS European Rare Disease Leadership Award 2023
| | | |
| --- | --- | --- |
| | | Dr Holm Graessner has coordinated countless projects in the field of rare diseases at a national, European and international level. His lifelong dedication to rare diseases is highly admirable and the enormous impact he has had across his career cannot be understated. |
EURORDIS honors Holm Gressners work in a portrait.
ERN-RND Annual Meeting 2023

We are delighted to announce the next Annual Meeting in 2023 will be held in Belgium in September.


When? Tuesday, September 19 to Thursday, September 21, 2023
Where? Provinciehuis Leuven, Provincieplein 1, 3010 Leuven, Belgium


The personal participation on site of one representative per partner is obligatory.
We are looking forward to meeting you in Leuven!


More detailed information will follow.
MLD treatment eligibility panels in ERN-RND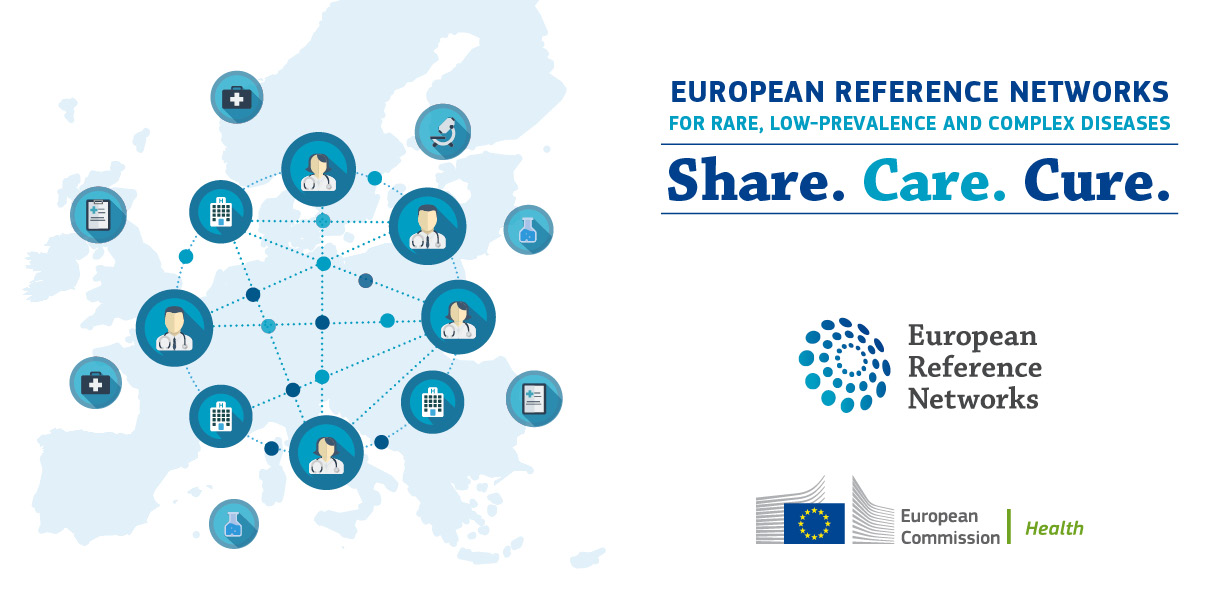 Introducing MLD treatment eligibility panels in ERN-RND
(in co-operation with MLDi)
In cooperation with the MLD initiative, ERN-RND established a standard pathway for consulting an international MLD expert panel whenever possible benefits of treatment with hematopoietic stem cell transplantation or gene therapy are not straightforward for a patient with confirmed MLD diagnosis. Upon submission of an eligible case, the treatment eligibility panel is convened on an ad hoc basis, organized and supported by the ERN-RND CPMS helpdesk.
We encourage all physicians in Europe to discuss the possible benefits of treatment options for difficult cases with this MLD expert panel.
You would like to discuss one of your patients with the panel?
Documents

Minutes DG Atypical PS Meeting 20230117
Minutes DG Ataxia HSP 20221213
Minutes DG HD and Choreas Meeting 20221216
Minutes DG FTD 20221215
Minutes DG Dystonia Parox Dis NBIA 20230125
Minutes WG Neurorehabilitation Subgroup meeting 20230209
Minutes WG Neurorehabilitation 20221213
#ERNcare4Ua survey/Rare Diseases Hub Ukraine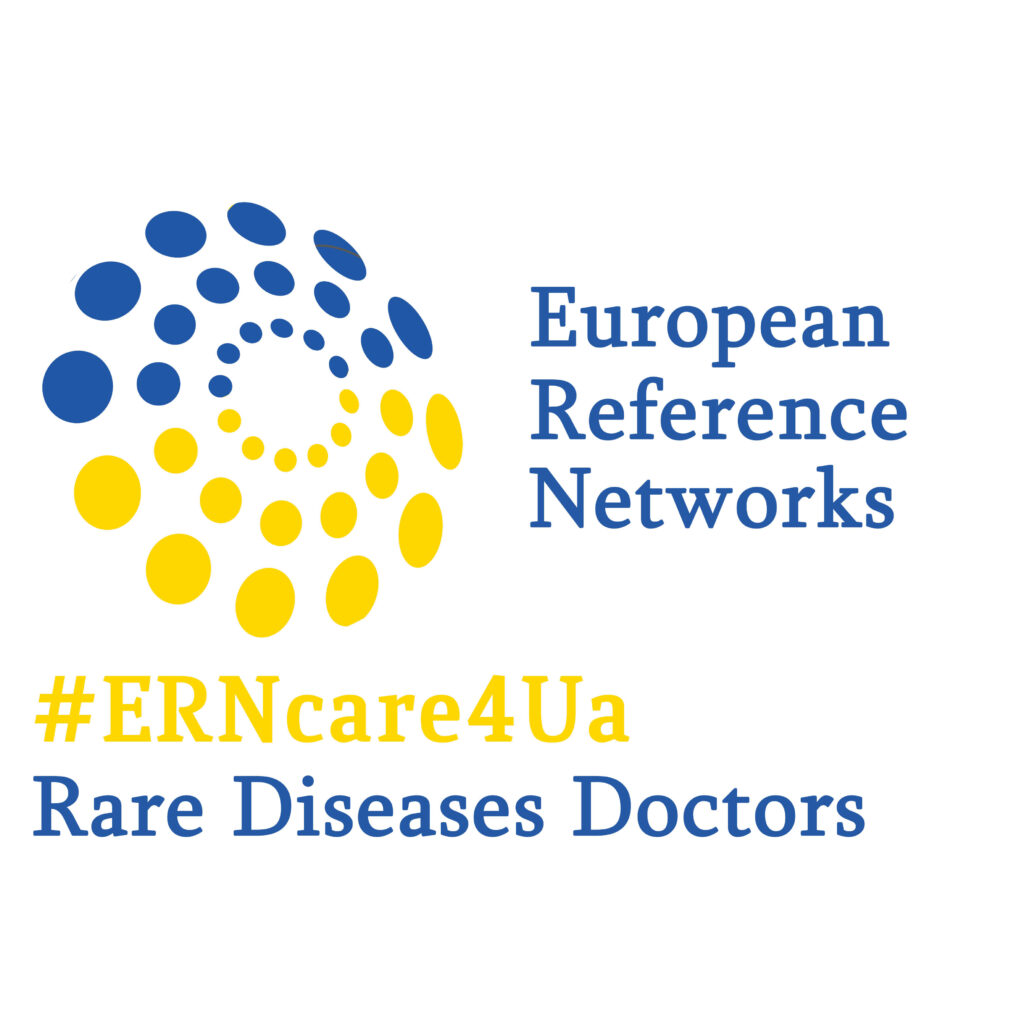 In the context of the Ukrainian crisis, as ERNs we need to know how many patients with rare diseases get care outside Ukraine. As more coordination should be soon coming it would be really important to know if initiatives are helping or not.


Please complete the survey continuously!
Surveys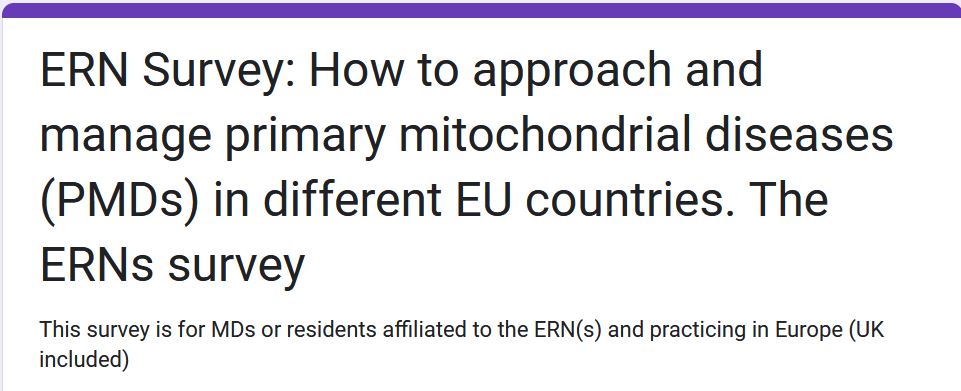 Survey on mitochondrial diseases management in Europe
Recently, several European Reference Networks for rare or low prevalence diseases (ERNs) decided to join forces. They created a joint work group dedicated to mitochondrial diseases, built by experts on Rare Neurological Diseases (ERN RND), Neuromuscular Diseases (ERN EURO-NMD), Rare and Complex Epilepsies (EpiCARE), Eye Diseases (ERN-EYE), Hereditary Metabolic Disorders (MetabERN), and by patient representatives.
Today, these experts call on you and your experience from everyday clinics, to get a clear picture on how mitochondrial diseases are managed throughout Europe. Please do help us get a maximum of input from clinicians, by answering the survey and do not hesitate to share the survey with your colleagues.


Answering the survey will take no more than 10 minutes. Your contribution is precious as the action of the experts towards harmonisation of mitochondrial diseases management in Europe will be based on your answers.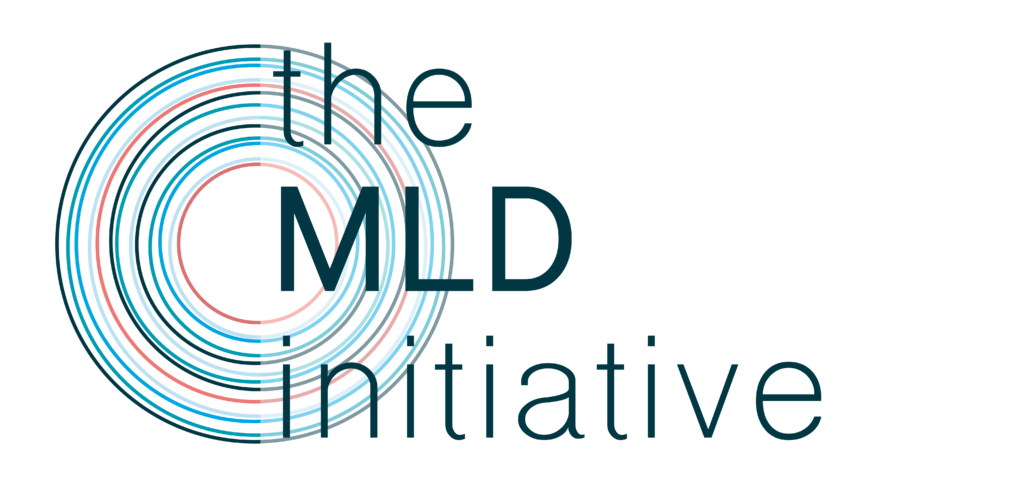 Survey on: Inventory of current practices regarding HSCT in metachromatic leukodystrophy in Europe and neighboring countries

MLD is a rare neurometabolic disorder and sometimes treatment with

hematopoietic stem cell transplantation(HSCT) is beneficial. This inventory is a joint effort from the MLD initiative and the ERN-RND. As a first step towards harmonization and improvement of (cross-border) MLD care, we would like to explore the current practices regarding HSCT in MLD in different countries in the European Union and neighboring countries.
Completing the survey will take approximately

15 minutes. Saving a draft and continuing later is possible. You may also receive an invitation through other channels. Please note, that you only need to fill out the survey once. May we ask you to fill in the survey before

February 28th?
All physicians involved in care for MLD patients, including transplant specialists, (child) neurologists and metabolic physicians.
Why should you participate?
Your contribution helps to gain insight in the differences in stem cell transplantation for MLD among different countries. This is important for optimizing care for patients with MLD in Europe.
ERN-RND Disease Knowledge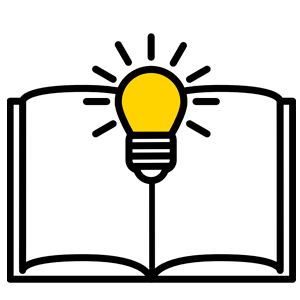 Information about Disease Groups

On our website, you can find information about the six Disease Groups covered in ERN-RND. New documents and/or translations are added continuously. If you have any comments or useful information that could be added, please contact us.
Patient Journeys are info-graphical overviews that visualize patients' needs in the care of their rare disease. Because Patient Journeys are designed from the patient's perspective, they allow clinicians to effectively address the needs of rare disease patients.

If you would like to translate a patient journey in your own language, please contact us and we will send you the documents to do so
Upcoming Webinars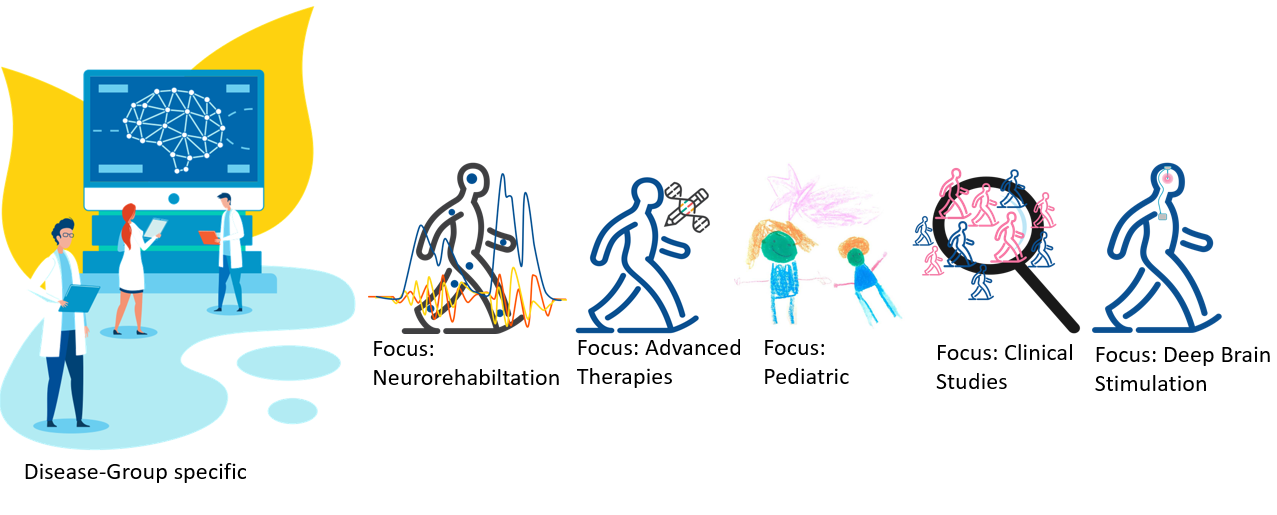 Upcoming joint educational webinars

ERN-RND provides free educational webinars on rare neurological and neuromuscular diseases - in collaboration with the European Reference Network for Rare Neuromuscular Diseases (EURO-NMD) and the European Academy of Neurology (EAN). The goal is to share knowledge on rare neurological, movement and neuromuscular disorders via a series of webinars presented by expert members of both networks.


07.03.2023, 3-4 pm CET| 'Towards precision medicine in NBIA' by Manju Kurian, GOS Institute of Child Health, University College London, UK. SIGN UP here


14.03.2023, 3-4 pm CET| 'FTD- in whom, when and how genetic testing should be applied' by Laura Donker Kaat, Erasmus Medical Center Rotterdam, Netherlands. SIGN UP here


09.05.2023, 3-4 pm CET| 'Non-pharmacological approaches to treatment in svPPA' by Ana Sofia Costa, RWTH-University Hospital Aachen, Germany. SIGN UP here


23.05.2023, 3-4 pm CET| 'Frontotemporal dementia vs. primary psychiatric disorders' by Tim van Langenhove, University Hospital Ghent, Belgium. SIGN UP here


20.06.2023, 3-4 pm CET| 'Haematopoietic Stem Cell Transplantion in Leukodystrophies' by Jörn-Sven Kühl, University Hospital Leipzig, Germany. SIGN UP here
ERN-RND Winter School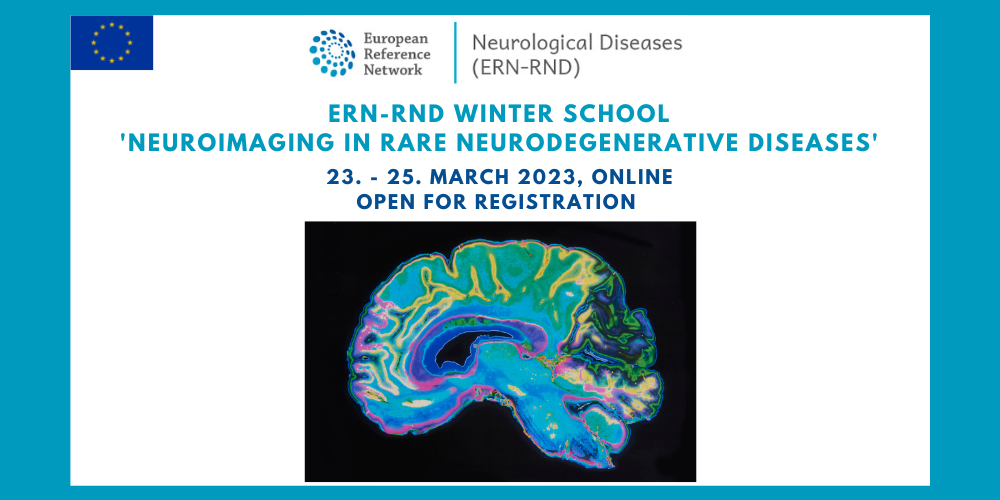 4th ERN-RND Winter School 'Neuroimaging'
The 4th ERN-RND Winter School this year is dedicated to neuroimaging in patients with symptoms of a rare neurodegenerative /genetic disorder.
The goal of this winter school is to learn the typical neuroimaging signs of selected rare neurodegenerative disorders and to elaborate with the participants a practical approach to apply neuroimaging in clinical practice. The winter school in 2023 will address basic technological and methodological aspects of neuroimaging techniques and their application to the diagnostic work up and management of rare neurodegenerative diseases' patients.
When registering you can also opt for submitting a case, which can be discussed with the experts during the event.
Online Case Discussions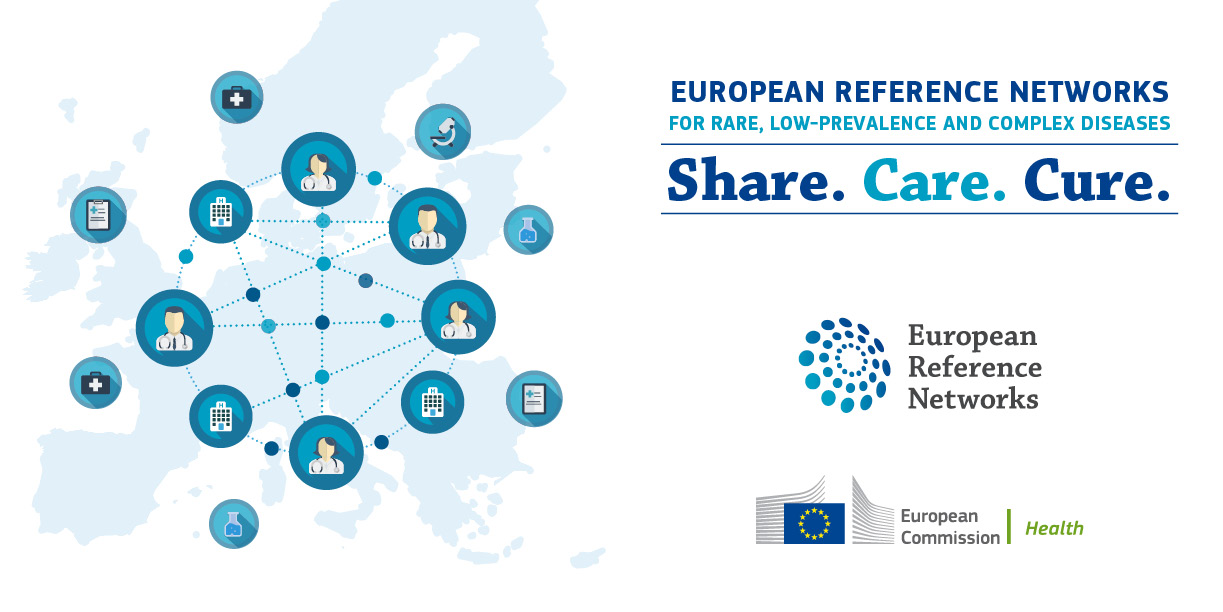 | | | |
| --- | --- | --- |
| | | "We have submitted several cases into the system and found it helpful to discuss the patients with eminent experts from all over Europe. We found the system intuitive and believe the exchange of ideas and knowledge will ultimately benefit our patients." – Fran Borovečki, Zagreb |
CPMS & Case Discussions: live online trainings
If you missed our information & training sessions on CPMS and Case Discussions in ERN-RND so far, or would like to refresh your memory on how to use CPMS, we invite you to join our next training session on:
Register for a session now by following the respective link above.
All clinicians from ERN-RND member hospitals are welcome; the content of the session is identical to previous trainings last year.
Additionally, feel free to contact us any time for an individual training session and for answering your questions related to CPMS & ERN-RND's Case Discussions!
You do not have a CPMS account yet? Check our website to find out more about how to use CPMS on our website.
Online case discussions jour fixe
The regular Online Case Discussions are open to all clinicians from the ERN-RND network.
You would like to present a case to the discussion? All cases (unsolved and solved/disease management) are welcome.
Thursday, 16/02/23, 16 – 17:30 CET
Thursday, 02/02/23, 16 – 17:30 CET
Chorea & Huntington's disease:
Friday, 24/02/23, 10 – 11:30 AM CET
Thursday, 02/03/23, 16 – 17:30 CET
Thursday, 09/03/23, 16 – 17:30 CET
Thursday, 16/03/23, 16 – 17:30 CET
Thursday, 23/03/23, 16 – 17:30 CET
Thursday, 30/03/23, 16 – 17:30 CET
ERN-RND Register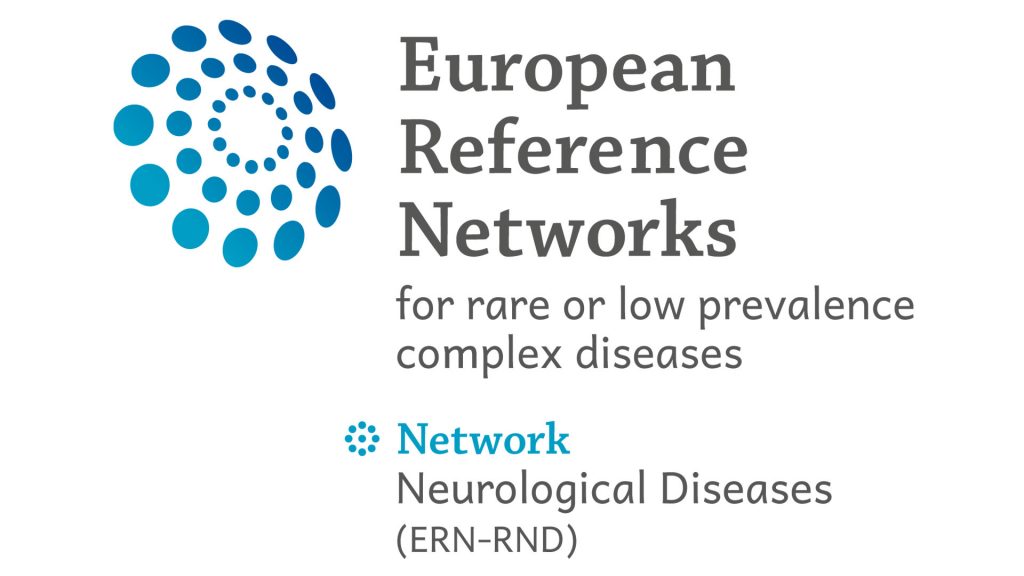 In 2023 all HCPs have to submit their data to the Registry.
The ERN-RND Registry is collecting relevant core patient information covering children and adults based on the Minimal Data Set defined by the
EU Rare Disease Platform
. Pseudonymized datasets containing data of all ERN-RND patients seen at a HCP during one year will be uploaded in a REDCap database on the protected server system of the University Hospital Tübingen cloud.
With the ERN-RND Registry it is possible
to get information on how many patients per Disease Group covered by ERN-RND are seen in ERN-RND

to improve the medical care of patients in particular with regard to diagnosis and standards of care

to facilitate participation of patients with the rare neurological diseases in clinical trials and studies
To achieve these goals, it is essential that all HCPs submit their data to the Registry on annual basis. The Registry Office provides a template for the data upload to make it as easy as possible. The template together with a minimal data dictionary was sent to all HCPs in January 2023.
Applications for data access will be dealt with by the ERN-RND Registry Data Access Committee.
Deadline for data submission for all patients seen in 2022:
1st of April 2023.
Funding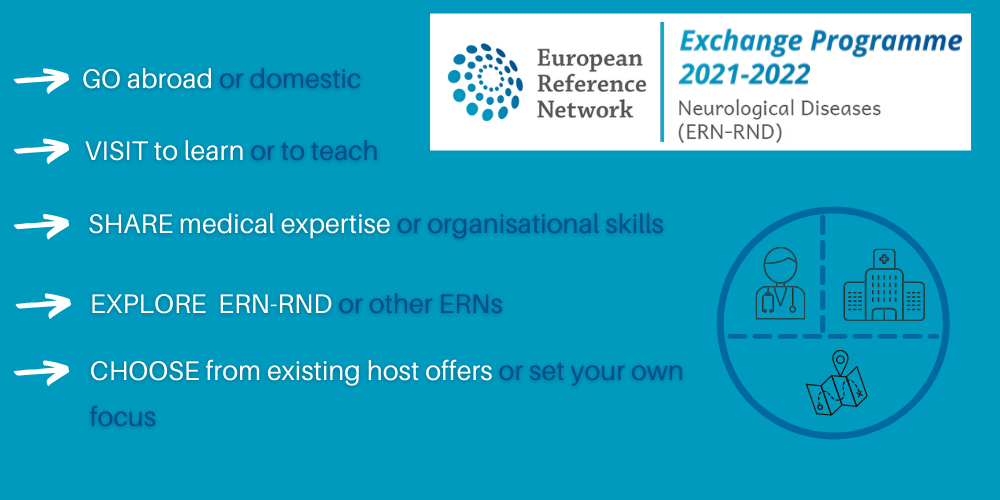 Successful closure of the ERN-RND Short Exchange Programme
We are pleased that we were able to bring together 17 visitors and 13 hosts from 13 different countries across Europe to collaborate in a variety of educational areas. They made the programme very valuable and useful!
The ERN-RND Short Exchange Programme ran from 2021 to the end of 2022. A number of exchanges will still take place by the end of January. In cooperation with Ecorys Ltd. and the EU HaDEA we established the programme for young researchers to gain experience and knowledge about patient care. 13 host institutions shared their expertise in one or more of a wide range of training areas with the visitors. How beneficial the programme was, is shown by the quote below of our very first participant, Belen Perez from Vall d'Hebron University Hospital in Barcelona, Spain, who visited University Medical Center Groningen in the Netherlands.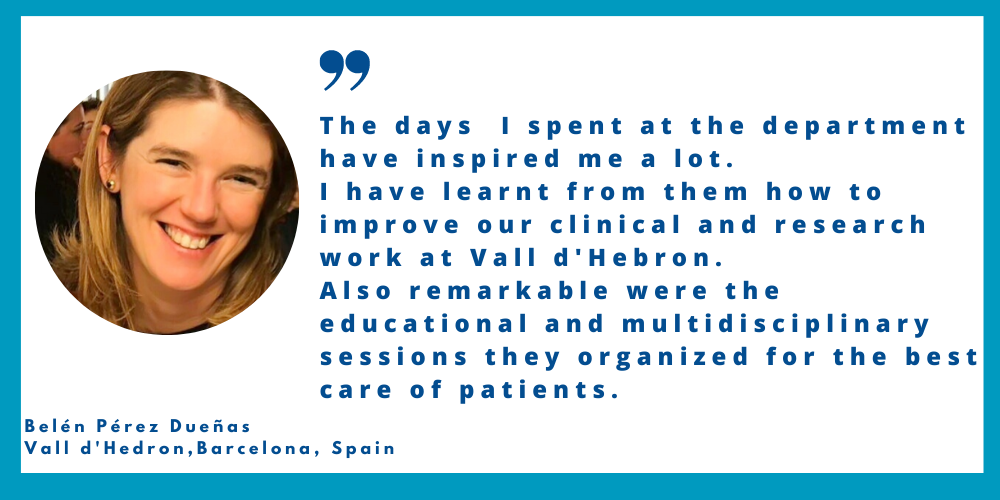 Events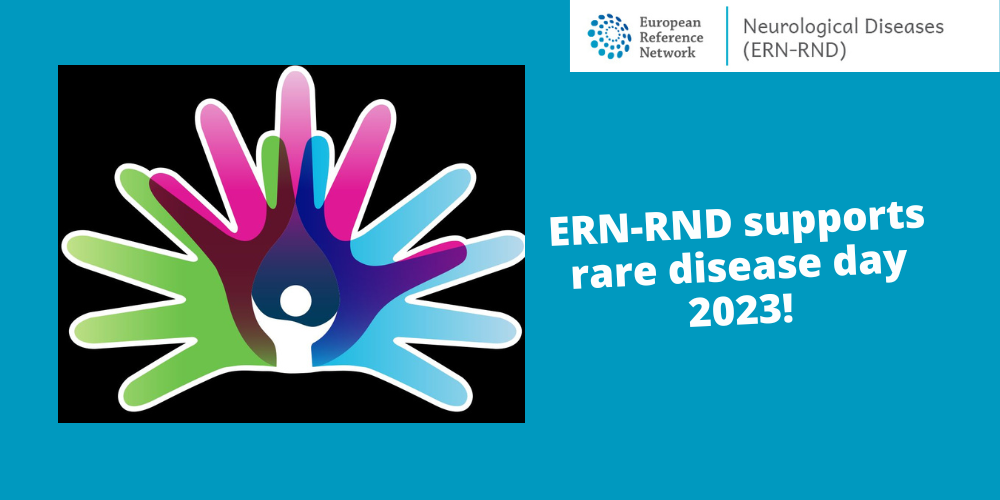 13 Days to go: 28 February is Rare Disease Day

ERN-RND is committed to raising awareness of rare diseases and has supported Rare Disease Day for years. This year we are again involved.
The main objective of the campaign is to
raise awareness
amongst the general public and
decision-makers about rare diseases and their
impact on patients' lives.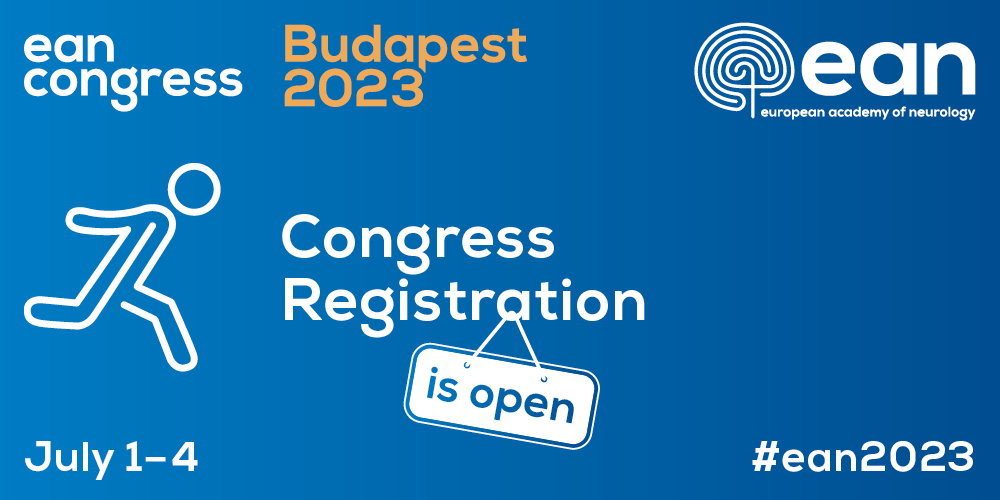 EAN 2023: congress registration is open

The 9th Annual Congress of the European Academy of Neurology will be held in Budapest, July 1-4, 2023.
The registration for the EAN 2023 just opened.
Find more infos on the EAN website:
Solve-RD


Solve-RD Final Meeting 2023 – Registration now open!
We are happy to invite you all to the Solve-RD Final Meeting 2023!
The meeting will take place from Monday to Wednesday 24-26 April 2023 at the Orea Hotel Pyramida in Prague, CZ and online.
Scientific Meeting – open to all Solve-RD partners & RD researchers
24-25 April 2023 | Fully dedicated to the scientific results Solve-RD achieved and based on submitted abstracts. Solve-RD beneficiaries, associated partners and collaborators but also other interested Rare Disease researchers are invited to attend. Apart from the welcome reception, poster session and meeting dinner the event can be followed online.
Register here.
The impact of Solve-RD on research & care of RD patients – public symposium
26 April 2023 | Public symposium "The impact of Solve-RD on research & care of RD patients": two keynote lectures given by Ines Thiele from the University of Galway and Timothy Yu from Harvard Medical School will be followed by reports on the future of Solve-RD and the patients perspective. Major achievements of Solve-RD will be presented and a round table will discuss the future of rare disease diagnostics in Europe. This event is open to the public and can be attended by all interested parties via a Zoom webinar. All presentations will be given on-site in Prague.
Register here.
ERICA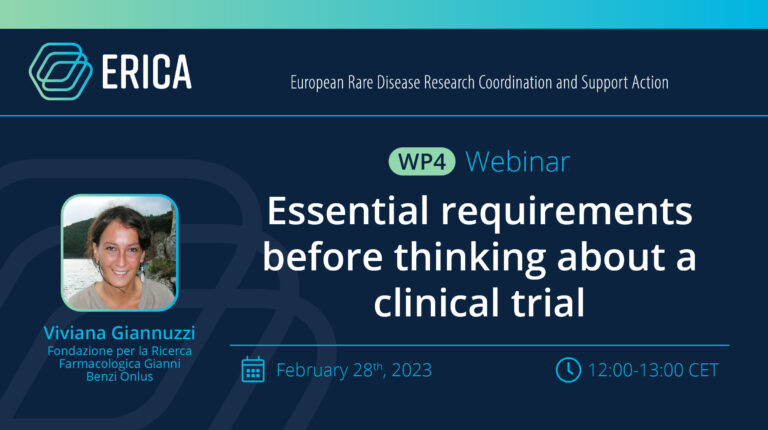 Essential requirements before thinking about a clinical trial
In the ERICA WP4 Clinical Trial Support webinar "Essential requirements before thinking about a clinical trial" we will overview what should be done at the very least before starting a clinical trial in a study site. All the requirements will be discussed according to the role that an investigator may have in the trial. Some guidance and sources will be also provided.
Speaker: Viviana Giannuzzi, Fondazione per la Ricerca Farmacologica Gianni Benzi Onlus
28 February 2023 from 12:00 to 13:00 (CET)
Organised by ERICA in collaboration with EJP RD and ERN BOND
PUBLICATIONS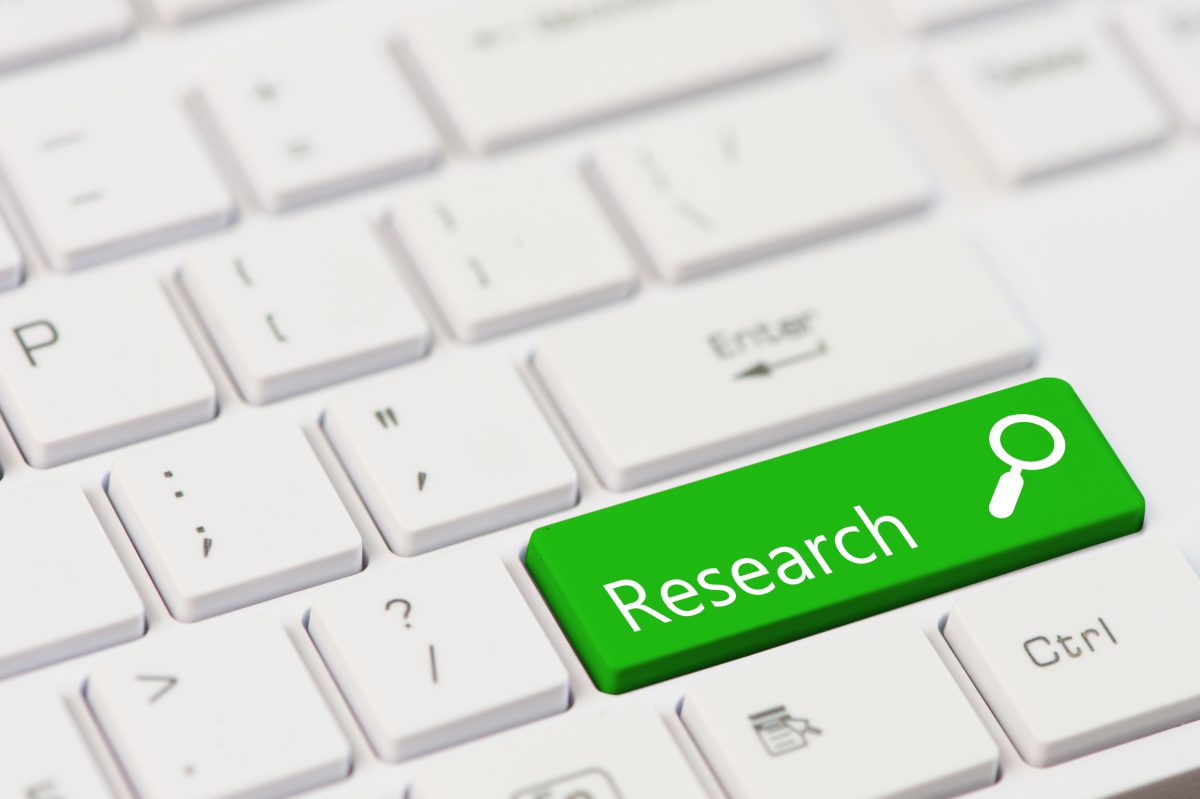 Once we are made aware of a new publication to which an ERN-RND member has contributed, we post the link to it in the news section of the ERN-RND website
here.
You can also
email us directly
to let us know that you have recently published a research article.
Acknowledgement
Please use one of the sentences below to acknowledge ERN-RND in all publications/presentations/clinical trials etc. (this document can also be found on the Collaborative Platform).
If possible, the logo should also be displayed.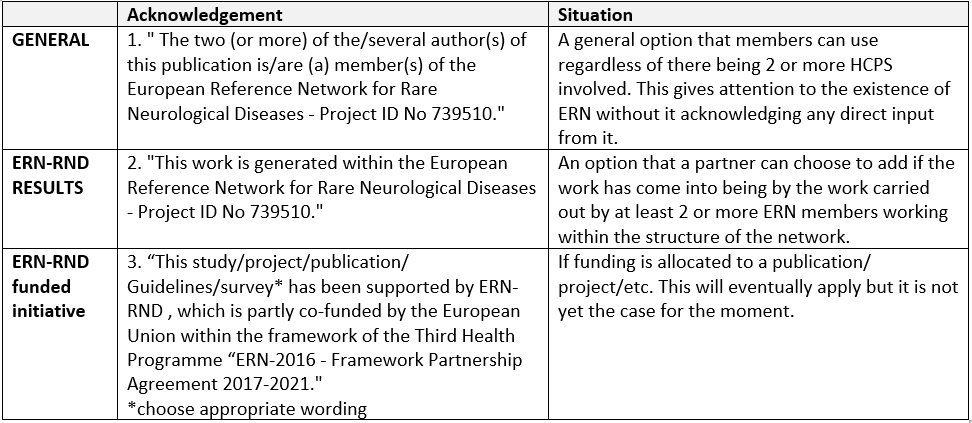 Information about evaluation
5-year evaluation of ERN-RND and its Full Members that joined in 2017
To facilitate your preparations, we have set-up a cloud folder that contains
- an example evaluation template filled with information from Tuebingen
- the evidences that we have collected in Tuebingen
If you have any questions, please do not hesitate to contact Carola or Sophie from the coordination office.
ERN-RND Coordination team
This is an internal email which was sent to ERN-RND full members, affiliated partners and ePAG patient representatives.