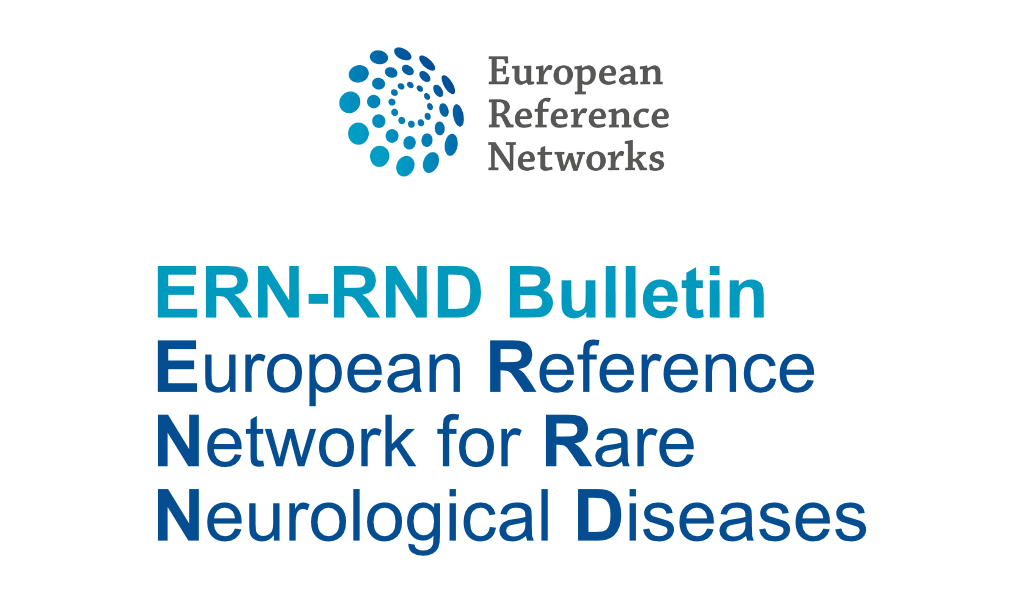 even though the annual meeting is now some time ago, we would like to thank all participants once again and look forward to future valuable cooperation!


Enjoy reading the ERN-RND Bulletin!


The ERN-RND Coordination Team
ERN-RND Annual Meeting 2022



ERN-RND Disease Knowledge
#ERNcare4U a survey/Rare Diseases Hub Ukraine

Upcoming webinars

Online case discussions

Funding

Courses & workshops
Events



Publications

Acknowledgement
ERN-RND annual meeting 2022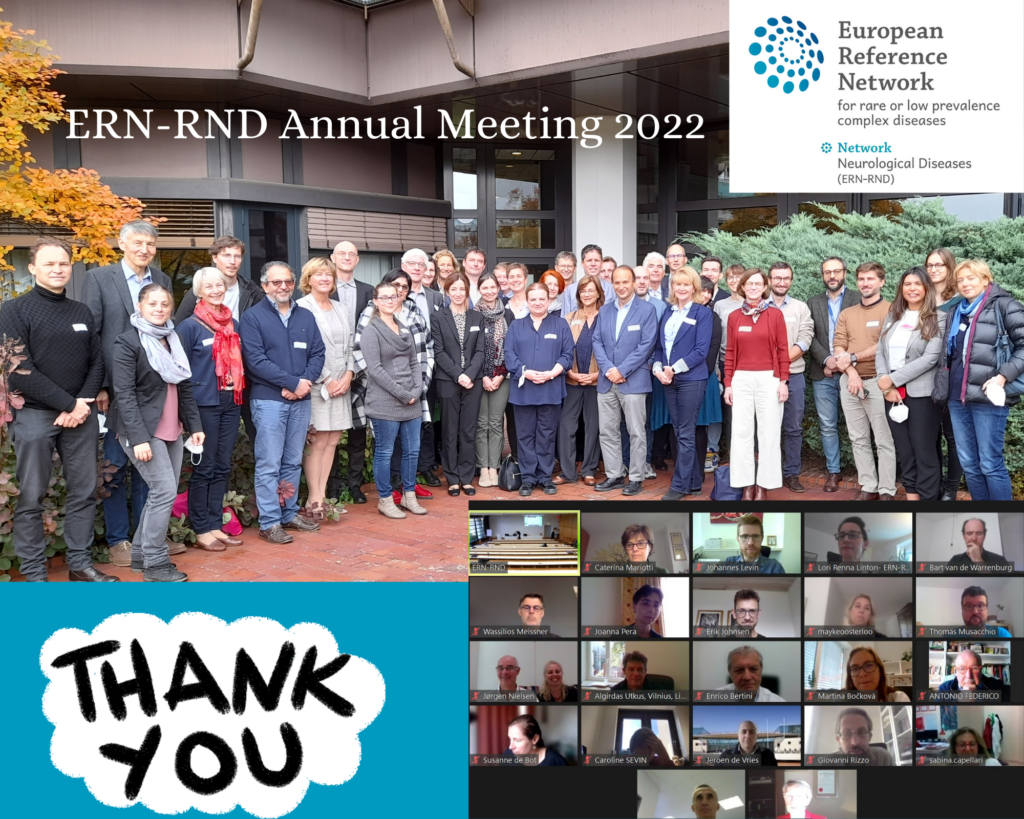 ERN-RND ANNUAL MEETING 2022
| | | |
| --- | --- | --- |
| | | "I think I speak on behalf of all of us when I say that the network has a big potential to drive research, develop practices and really help patients affected by a rare neurological disease to live better lives", says Astri Arnesen, ERN-RND ePAG representative and president of the European Huntington Association. |
ERN-RND Disease Knowledge

Patient Journey Huntington`s disease in bulgarian Language

On our website, you can find information about the six Disease Groups covered in ERN-RND.
You can now find the patient journey for people living with Chorea & Huntington's disease translated to the bulgarian language by Nataliya Grigorova, Bulgarian Huntington Association, ERN-RND ePAGs group coordinator.


If you would like to translate a patient journey in your own language, please contact us and we will send you the documents to do so.
#ERNcare4Ua survey/Rare Diseases Hub Ukraine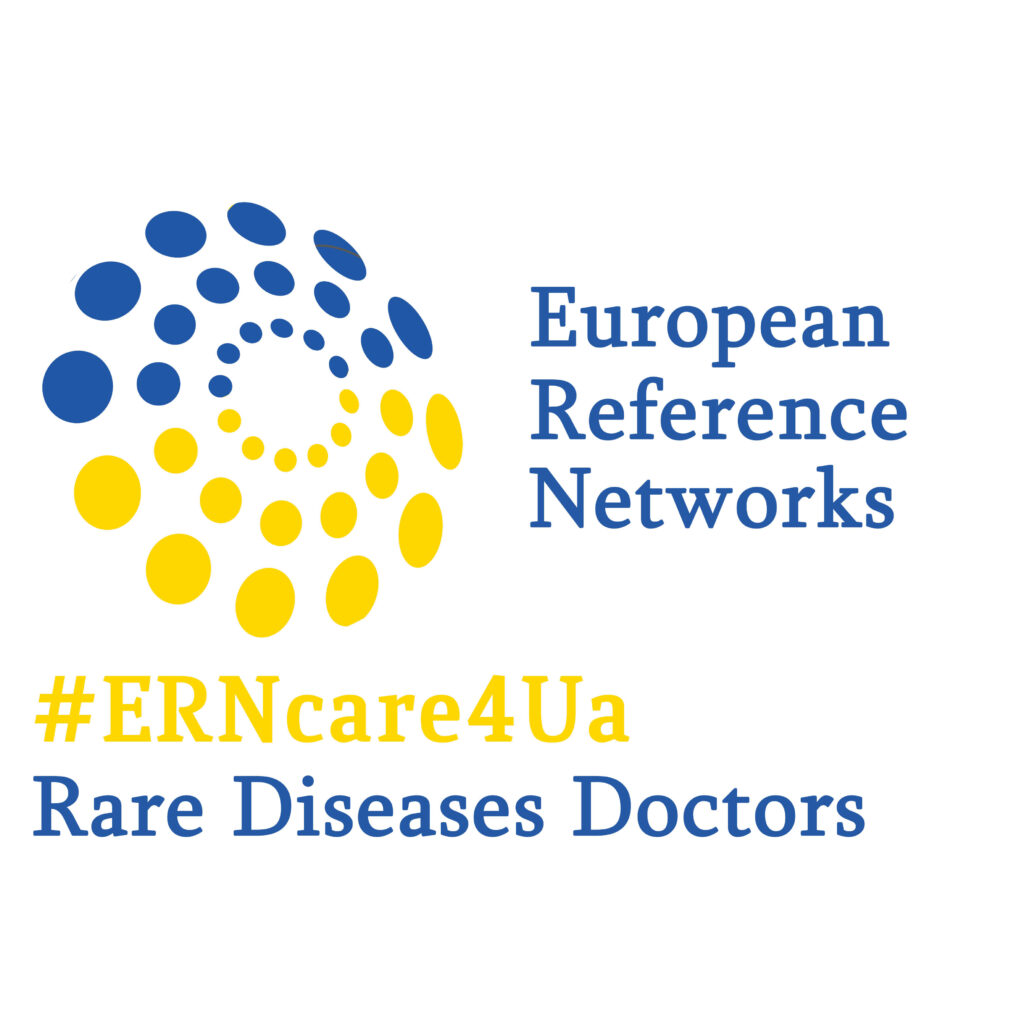 In the context of the Ukrainian crisis, as ERNs we need to know how many patients with rare diseases get care outside Ukraine. As more coordination should be soon coming it would be really important to know if initiatives are helping or not.


Please complete the survey continuously!

Rare Diseases Hub Ukraine
The Rare Diseases Hub Ukraine was created, in agreement with the European Commission and the ERN Coordinators Group.
The Hub connects patients from Ukraine with a rare disease with organizations and hospitals, members of the European Reference Network (ERN), with the aim to provide the specialized medical support they may need during this emergency.
Upcoming Webinars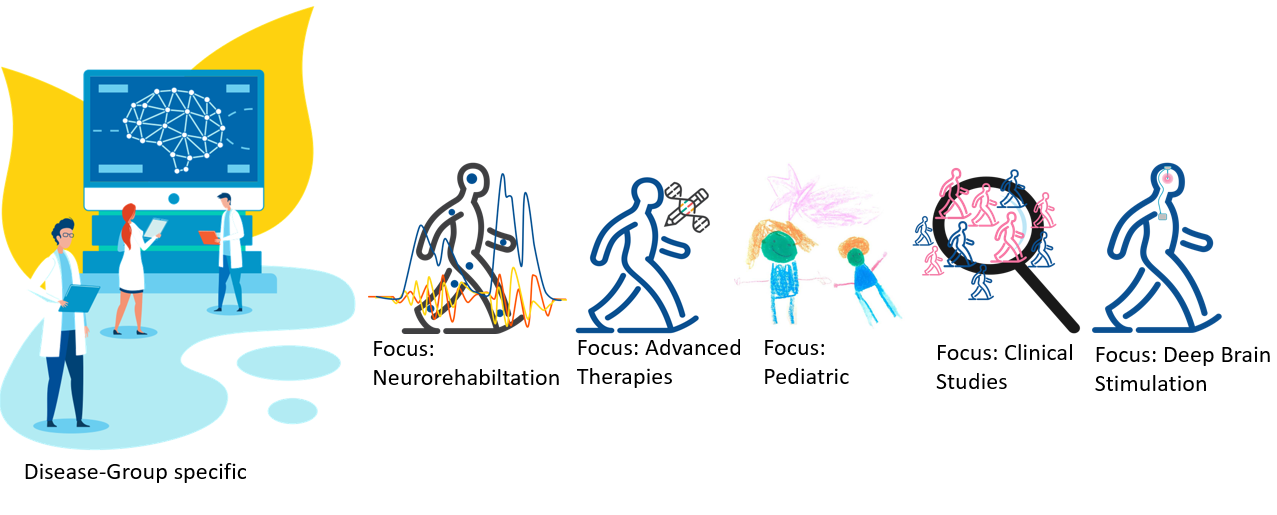 Upcoming joint webinars by ERN-RND, EURO-NMD, EAN:
It`s still possible to sign up for tomorrows Webinar: 18.10.2022 | 'DBS in Dystonia – Targets, programming and therapeutic challenges' by Philipp Capetian,University Hospital Würzburg, Germany. SIGN UP here.


25.10.2022 | 'VPS13A and XK bulk lipid transfer diseases (formerly the now obsolete Levine-Critchley syndrome)' by Adrian Danek, University Hospital Munich, Germany. SIGN UP here.


08.11.2022 | 'When is it appropriate to suspect a metabolic disorder in a child with chorea?' by Juan Dario Ortigoza-Escobar, Sant Joan de Déu, Barcelona, Spain. SIGN UP here.


15.11.2022 | 'Telerehabilitation in RND: an update' by Luigi Lavorgna, University Luigi Vanvitelli, Neaples, Italy. SIGN UP here.

Past webinar recordings available
The recordings of the following recent ERN-RND webinars are now available on our YouTube channel:

'Tau-targeting Therapies: Where are we heading to?' by Günter Höglinger, Hannover Medical School, Germany.
'Clinical and genetic predictors of subthalamic nucleus deep brain stimulation in Parkinson's disease' by Daniel Weiß, University of Tübingen, Germany.
'Vanishing white matter'​ by Marjo van der Knaap, Amsterdam University Medical Center, the Netherlands.
Online Case Discussions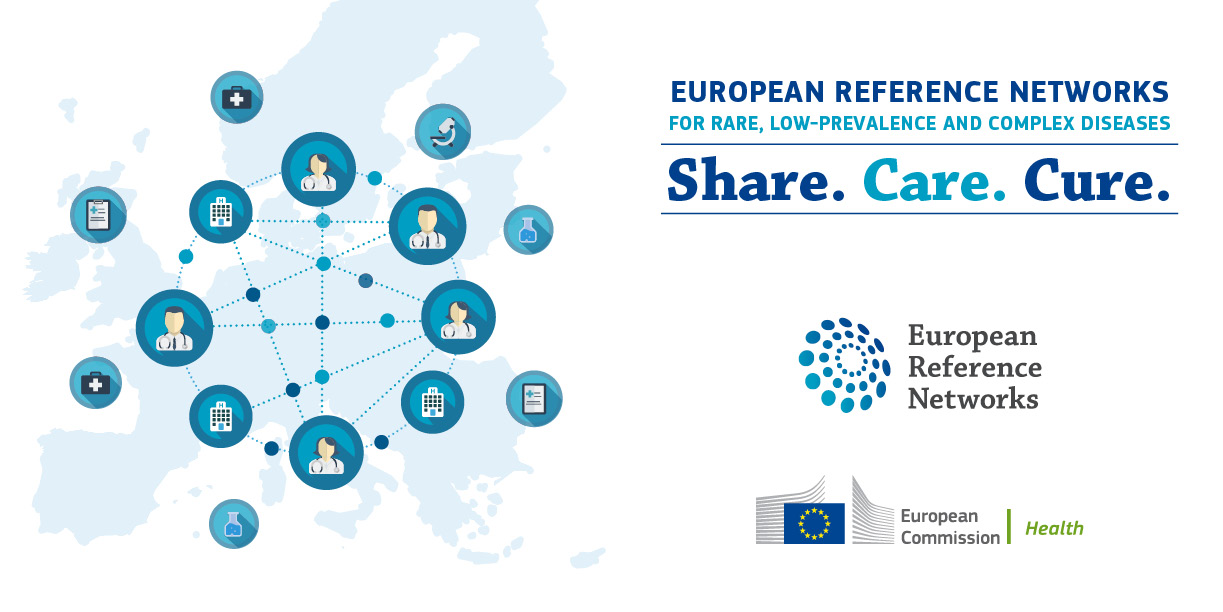 CPMS: updated data structure
The CPMS consultation form has been customized in order for the data structure to be RND-specific, facilitating the creation of panels in the system.
We are delighted that these improvements went live beginning of October and thank all clinicians that provided us with their feedback along the way!


CPMS & Case Discussions:
live online trainings
If you missed our information & training sessions on CPMS and Case Discussions in ERN-RND so far, you might be delighted that we offer more sessions until the end of the year:
Register for a session now by following the respective link above.
All clinicians from ERN-RND member hospitals are welcome; the content of the session is identical to previous trainings this year.
You do not have a CPMS account yet? Check our website to find out more about how to use CPMS on our website.
Online case discussions jour fixe
The regular Online Case Discussions are open to all clinicians from the ERN-RND network.
For most appointments, case submission is still possible and all cases (unsolved and solved/disease management) are welcome.
You would like to present a case to the discussion? Please contact us ASAP!


You would like to offer your advice for unsolved and complex cases? Complete this short survey to receive invitations according to your expertise.


Chorea & Huntington's disease:
Friday, 28/10/22, 10 – 11:30 CEST
Dystonia/NBIA/Paroxysmal Disorders:
Wednesday, 16/11/22, 16 – 17:30 CET
Funding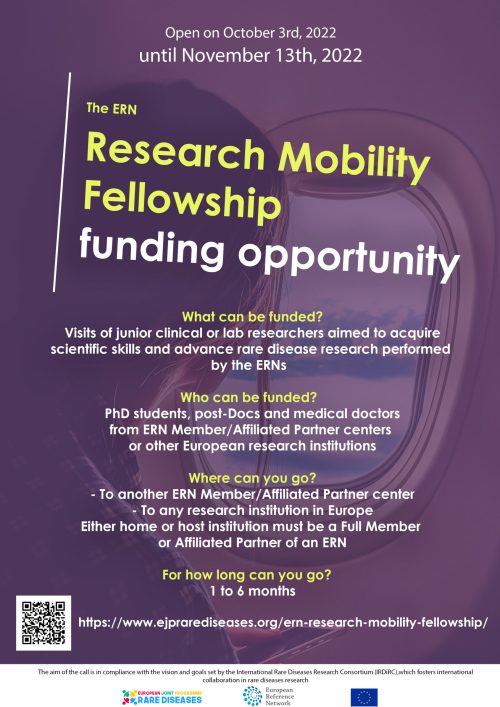 The last round for the Research Mobility Fellowships funding opportunity by the European Joint Programme on Rare Diseases (EJP RD is open until November 13th, 2022. The call aims to support PhD students, postdocs, and medical doctors in training to undertake scientific visits fostering specialist research training outside their countries of residence.
The exchange can be carried out (1) within the same ERN (Full Members and Affiliated Partners), (2) between different ERNs (Full Members and Affiliated Partners), or (3) between ERN Full Members / Affiliated Partners and non-ERN institutions.
The research mobility fellowships are meant to cover stays of four weeks to six months.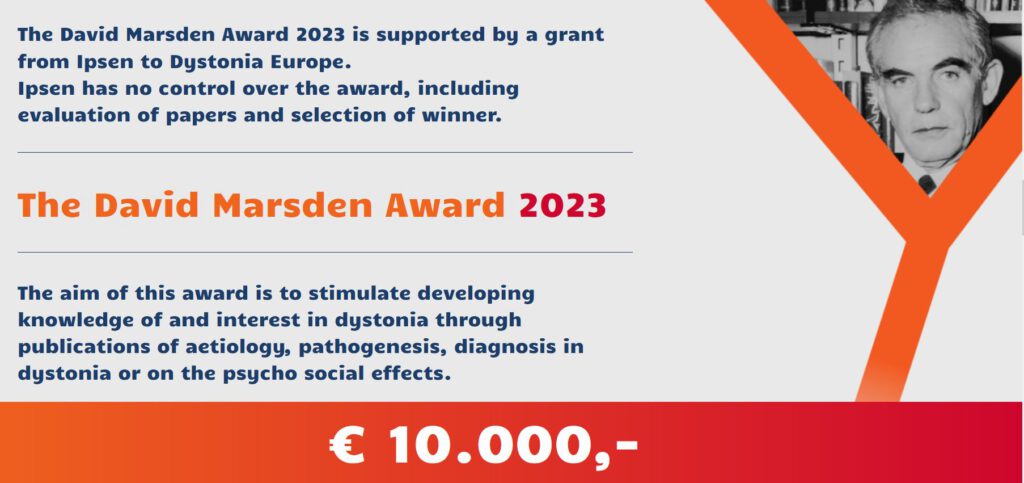 Apply for David Marsden Award 2023
The award was introduced by Dystonia Europe in 2003 and is presented every year to stimulate research on dystonia, especially by young scientists in Europe. Professor David Marsden (1938 – 1998) was one of the leading neurologists in Europe and DE wishes to honour the enormous part he played in developing knowledge of and interest in dystonia.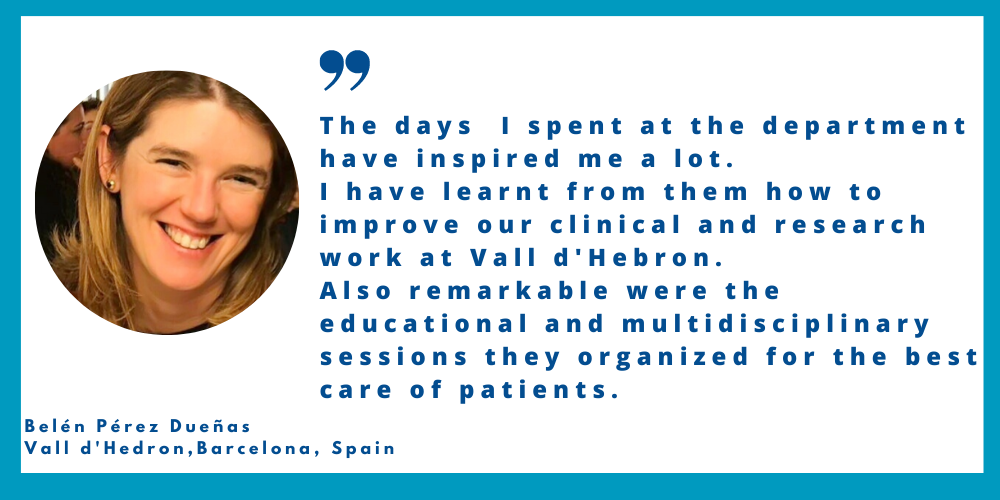 Short Exchange Programme – Q&A Sessions available now!
Healthcare professionals such as clinicians, nurses, physiotherapists, etc. who are affiliated to ERN institutions (Full Members or Affiliated Partners) can currently apply for interregional or international exchange. Exchanges can be undertaken for hands-on-training purposes, meetings, workshops or complementary teaching purposes. Secondments to an ERN expert center other than the professional's home institution will emphasise a clinical focus and aims to share, spread and broaden knowledge and to strengthen collaborations. Participants of the Short Exchange Programme are supported in administration and are funded an exchange of up to six weeks.


Applications are open until end of 2022

Exchanges can be undertaken until end of January 2023

Apply at least 8 weeks prior to your exchange
Find more information about the programme at our webpage here
Q&A Sessions:
If you have any further questions you can also join our Q&A Sessions every Tuesday and Thursday between 12:30 and 13:30. These sessions are offered to comprehensively discuss all remaining questions regarding organisation and funding of exchanges. To join the sessions by Microsoft Teams click here or scan the QR Code below.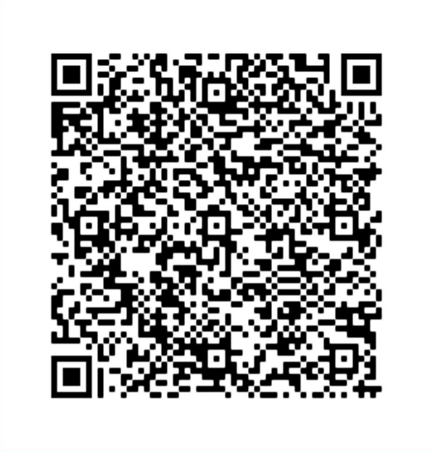 Courses & workshops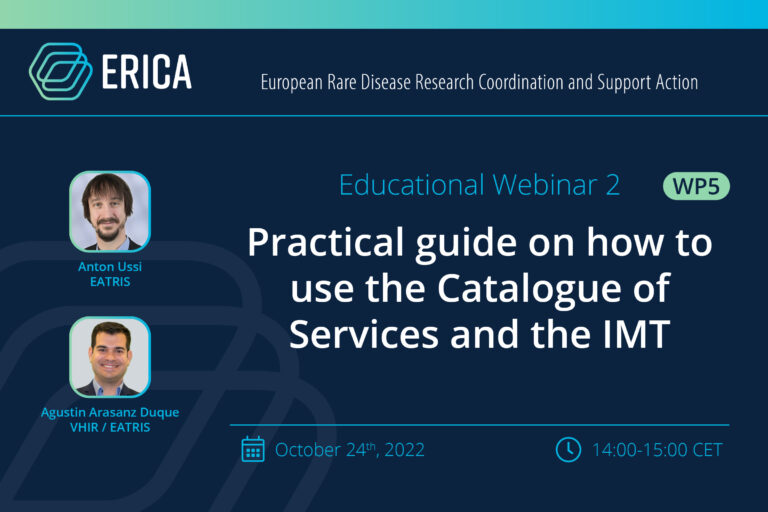 ERICA WP5 Educational Webinar 2 "Practical guide on how to use the Catalogue of services and the IMT"
Monday 24 October 2022 13:00 – 14:00 CET
In this webinar, Anton Ussi (Operations & Finance Director at EATRIS), together with Agustin Arasanz Duque (Senior Innovation Manager at EATRIS), will provide practical guidance for using two important tools for RD researchers, developed within EU-funded projects: ERICA and EJP RD. This webinar is part of the Educational Webinar Series from ERICA's WP5 Translation and Innovation. It builds on the introductory webinar "Current research services available for the rare diseases community" that was organized in November 2021.
Webinar will be interactive with expected audience involvement. Attendees are invited to visit both resources prior to webinar attendance and use the opportunity for live tutorial and discussion. The Catalogue of Services contains a wide range of preclinical, clinical, regulatory and development services provided by the European infrastructures ranging from samples, data & databases, technologies & facilities, models & tools to expertise & advice.
The Innovation Management Toolbox (IMT) is a free-to-use and curated reference library of resources in rare disease translational medicine that will provide investigators with self-help resources specific to their needs.
Events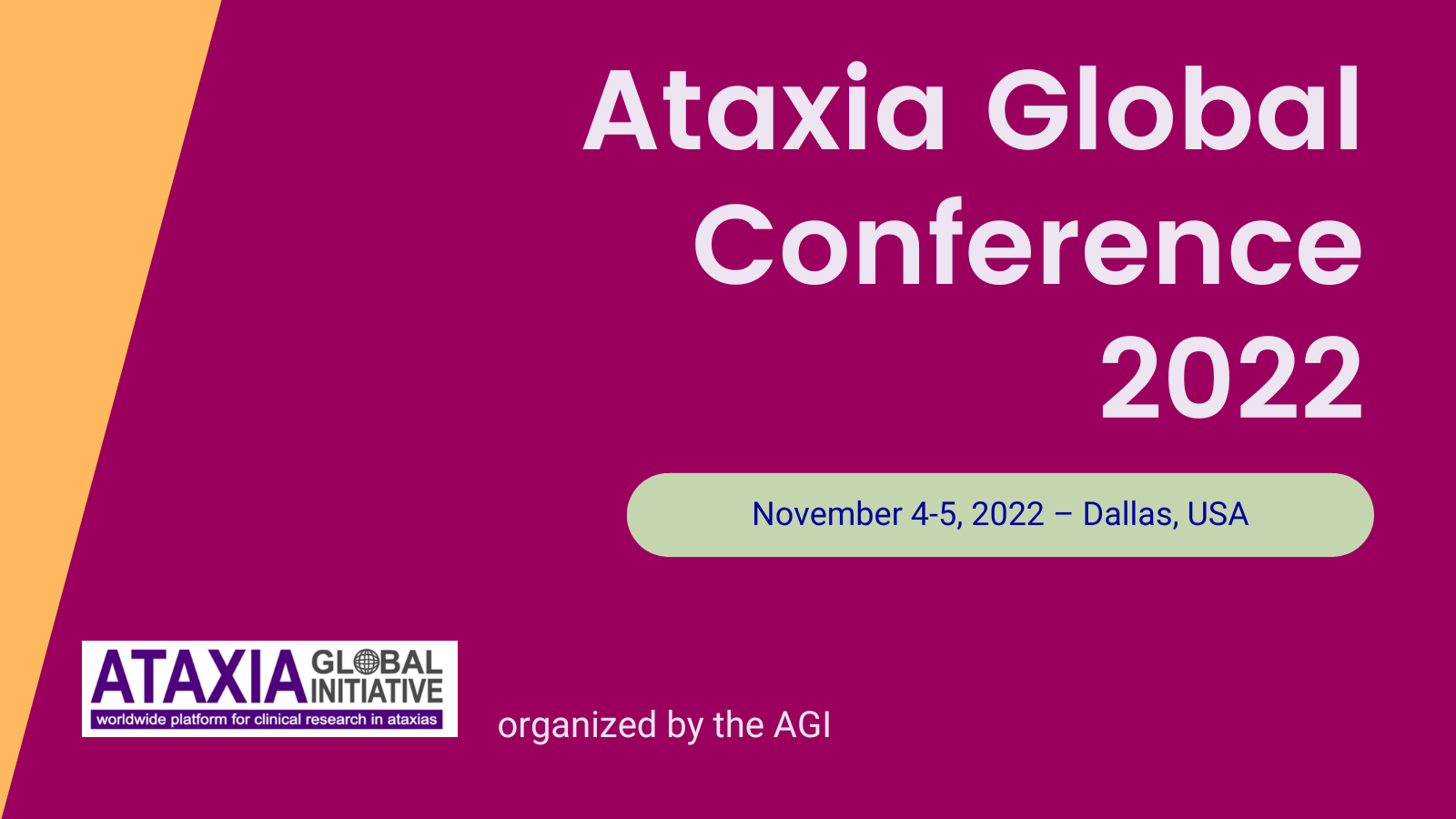 Ataxia Global Conference 2022
The Ataxia Global Initiative (AGI) Conference will be held at Renaissance Dallas Addison Hotel in Dallas, Texas, USA on November 4-5, 2022, directly following the International Congress for Ataxia Research (ICAR). It brings together academia, industry as well as patient advocacy organisations and will focus on trial-readiness for ataxias.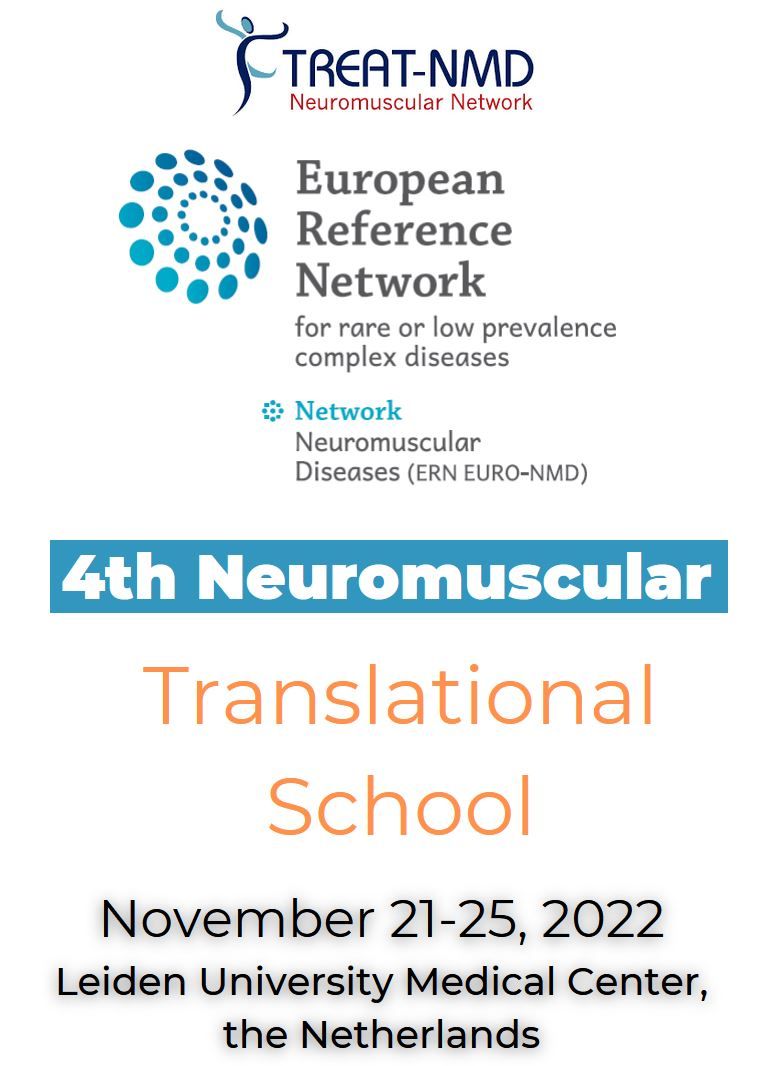 4th Neuromuscular Translational School
The Neuromuscular Translational School organized by EURO-NMD and TREAT-NMD focuses on therapy development from bench to bedside with a focus on neuromuscular disorders. The Translational School contains lectures about the current state of the art of acquired and genetic neuromuscular diseases, the different steps of drug development and the tools needed for this (outcome measures, biomarkers etc). It also stresses how patients should play a role in each of these steps and teaches how to communicate research to patients and the general public during interactive workshop sessions.
The Translational School will take place in autumn this year from November 21-25 in

Leiden University Medical Center, the Netherlands

.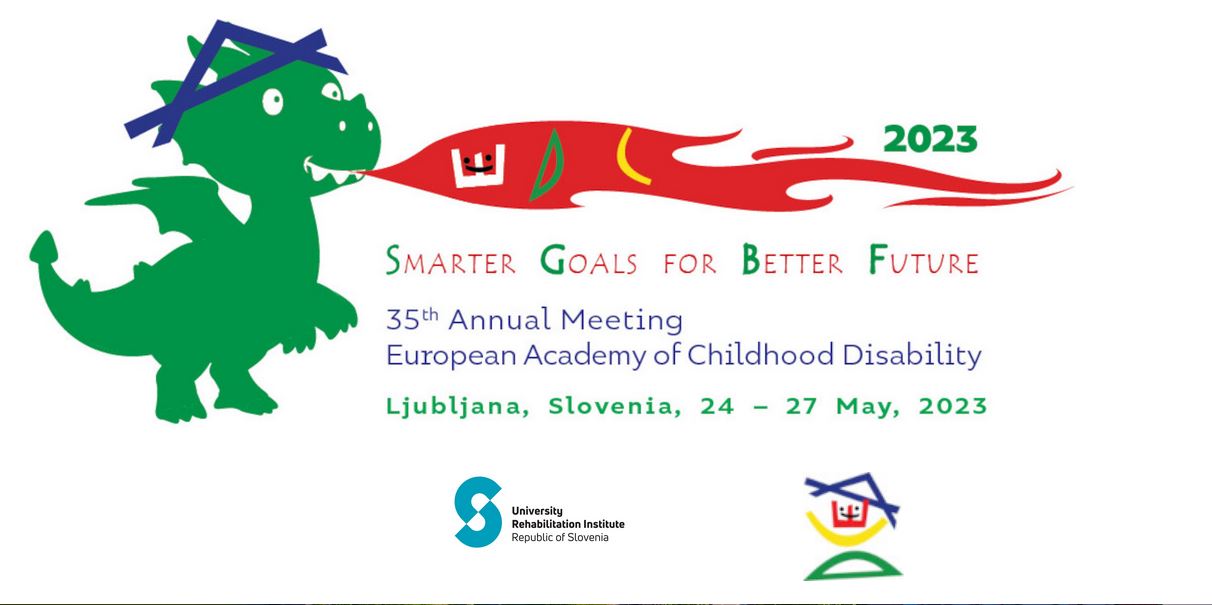 The 35th Annual Meeting EACD "to be held between 24 – 27 May 2023 in Ljubljana, Slovenia, hosted by University Rehabilitation Institute Republic of Slovenia.
The motto of this EACD annual meeting is "Smarter Goals for Better Future", with the intent to emphasize the importance of goal setting in all processes of care in the rehabilitation of children and youth.One topic will be the management of orphan diseases.
Opening abstract submission 20 September 2022
Registration Opens19 October 2022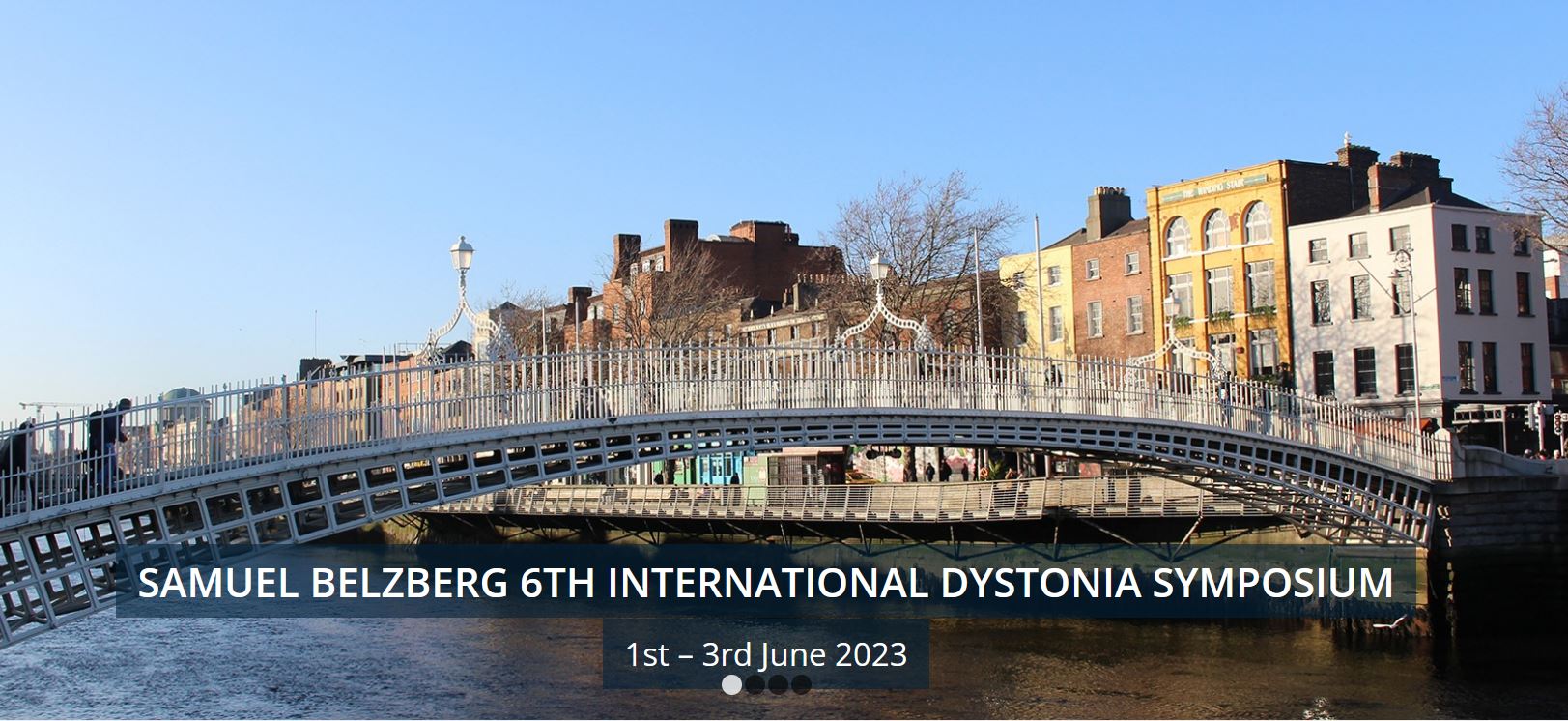 Samuel Belzberg International Dystonia Symposium

Hear from expert faculty as they discuss and debate cutting edge dystonia research. With over sixty speakers from sixteen countries, the Samuel Belzberg International Dystonia Symposium is perfect for researchers and clinicians at any stage of their career.
PUBLICATIONS
Once we are made aware of a new publication to which an ERN-RND member has contributed, we post the link to it in the news section of the ERN-RND website
here.
You can also
email us directly
to let us know that you have recently published a research article.
Acknowledgement
Please use one of the sentences below to acknowledge ERN-RND in all publications/presentations/clinical trials etc. (this document can also be found on the Collaborative Platform).
If possible, the logo should also be displayed.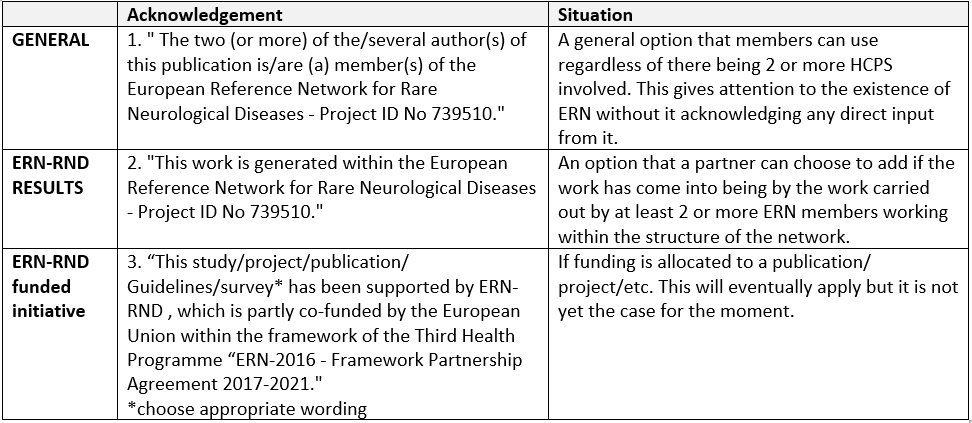 ERN-RND Coordination team
This is an internal email which was sent to ERN-RND full members, affiliated partners and ePAG patient representatives.