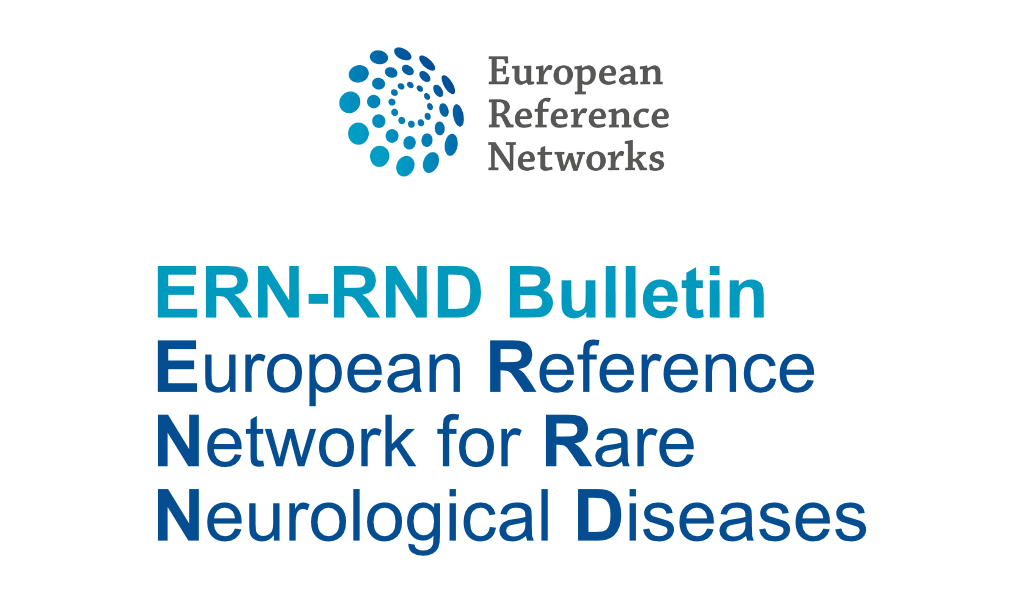 we wish you a inspiring reading of our november bulletin!
The ERN-RND Coordination Team
Documents



Survey
ERN-RND Disease Knowledge
#ERNcare4U a survey/Rare Diseases Hub Ukraine

Upcoming webinars

Online case discussions

Funding

Workshops
Events



Publications

Acknowledgement
Documents

Minutes DG Ataxia and HSP - 04 November 2022
Minutes ERN-RND Management team meeting - 03 November 2022
Minutes Board Meeting - 03 November 2022
Minutes WG Neurorehabilitation - 03 November 2022
Minutes WG Management of Transition - 03 November 2022
Minutes DG Atypical Parkinsonism - 03 November 2022
Minutes DG DystoniaNBIAParoxDis - 03 November 2022
Minutes DG FTD - 03 November 2022
Minutes DG Choreas and HD - 03 November 2022
Minutes DG Leukodystrophies - 03 November 2022
Survey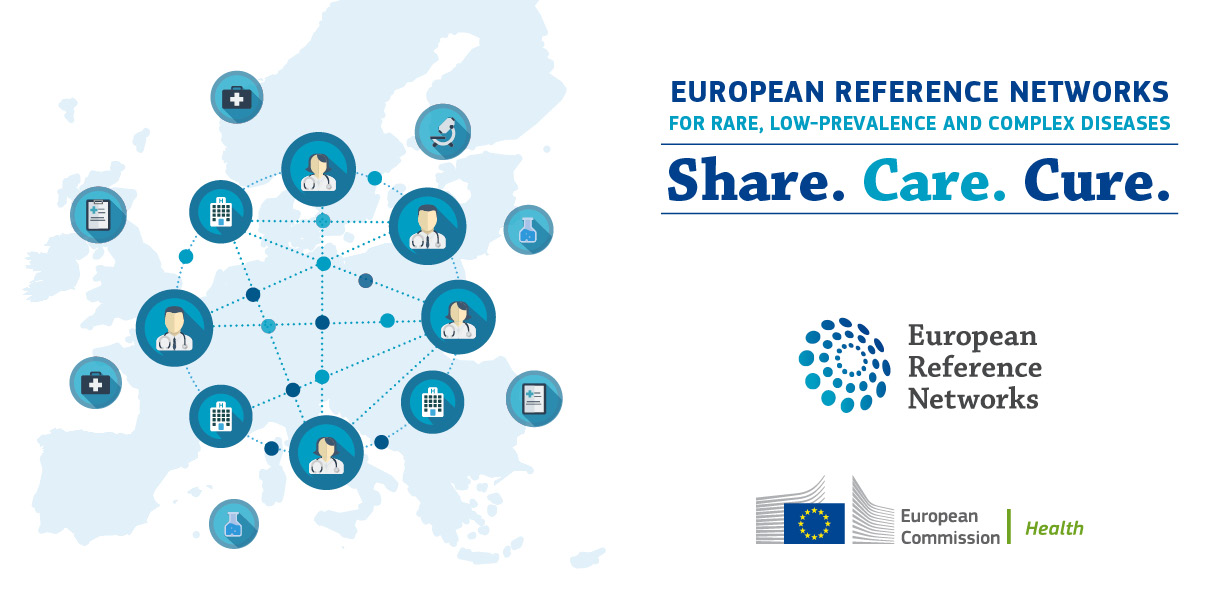 Survey on mitochondrial diseases management in Europe
Recently, several European Reference Networks for rare or low prevalence diseases (ERNs) decided to join forces. They created a joint work group dedicated to mitochondrial diseases, built by experts on Rare Neurological Diseases (ERN RND), Neuromuscular Diseases (ERN EURO-NMD), Rare and Complex Epilepsies (EpiCARE), Eye Diseases (ERN-EYE), Hereditary Metabolic Disorders (MetabERN), and by patient representatives.
Today, these experts call on you and your experience from everyday clinics, to get a clear picture on how mitochondrial diseases are managed throughout Europe. Please do help us get a maximum of input from clinicians, by answering the survey, if possible before November 18th, and do not hesitate to share the survey with your colleagues.
Answering the survey will take no more than 10 minutes. Your contribution is precious as the action of the experts towards harmonisation of mitochondrial diseases management in Europe will be based on your answers.


ERN-RND Disease Knowledge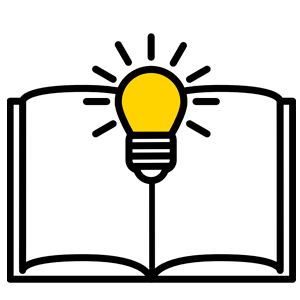 Interventional trials in ERN-RND
On our website, you can find information about the six Disease Groups covered in ERN-RND.
You can now find an overview of interventional trials on the Leukodystrophies Disease Knowledge Page.
#ERNcare4Ua survey/Rare Diseases Hub Ukraine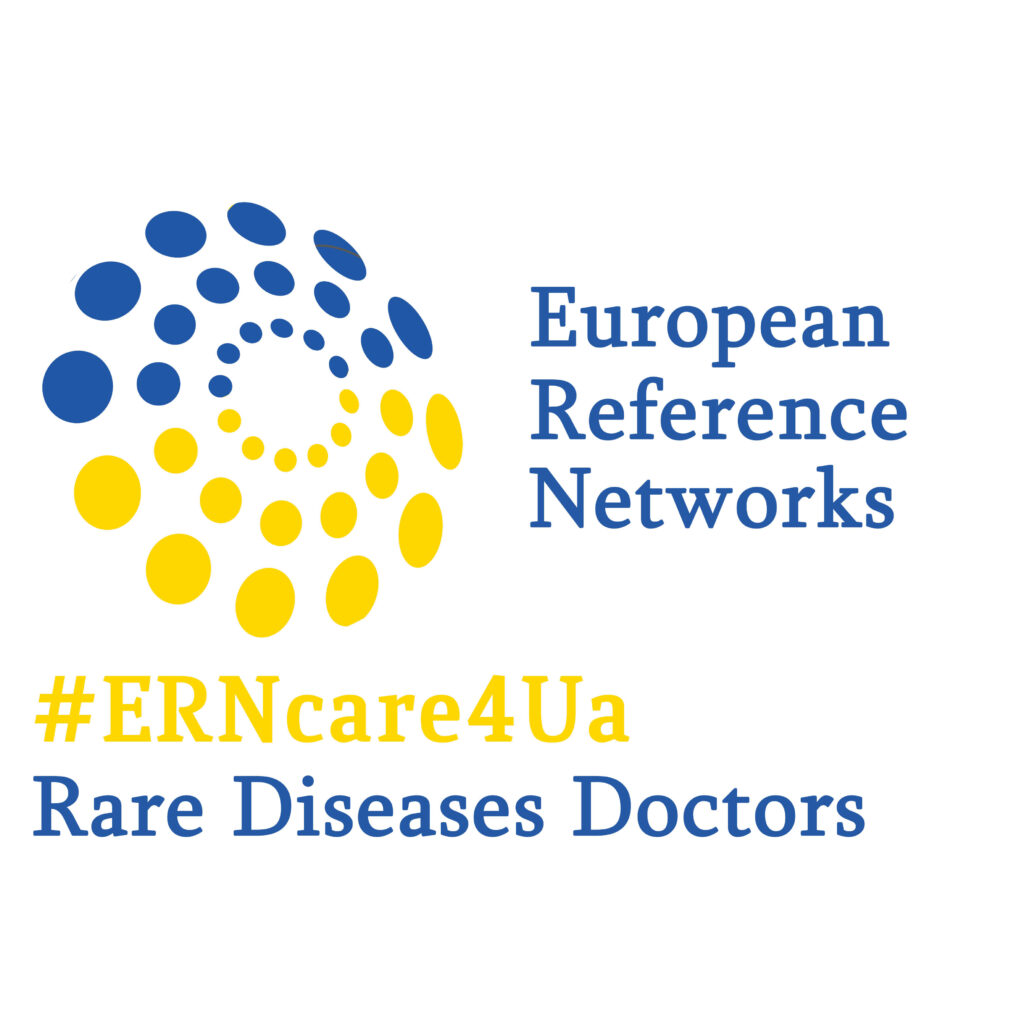 In the context of the Ukrainian crisis, as ERNs we need to know how many patients with rare diseases get care outside Ukraine. As more coordination should be soon coming it would be really important to know if initiatives are helping or not.


Please complete the survey continuously!

Rare Diseases Hub Ukraine
The Rare Diseases Hub Ukraine was created, in agreement with the European Commission and the ERN Coordinators Group.
The Hub connects patients from Ukraine with a rare disease with organizations and hospitals, members of the European Reference Network (ERN), with the aim to provide the specialized medical support they may need during this emergency.
Upcoming Webinars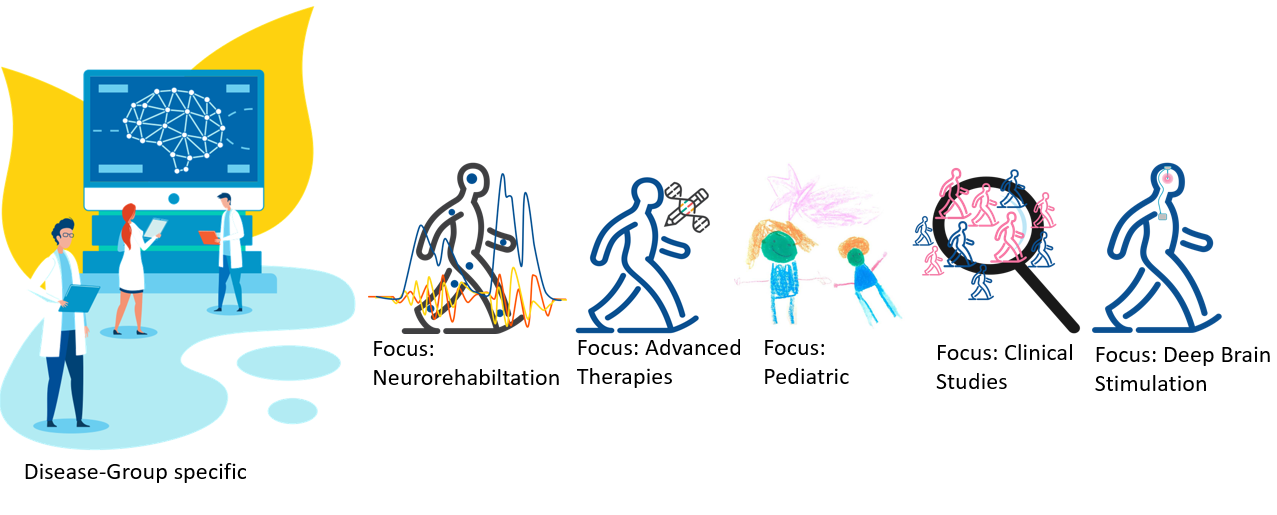 Upcoming joint webinars by ERN-RND, EURO-NMD, EAN:
22.11.2022 | 'Use of Biomarkers to monitor the presymptomatic phase of Genetic FTD: research advances for clinical trial readiness' by Dario Saracino and Harro Seelaar, Brain and Spine Institute, Paris, France; Erasmus MC- Rotterdam, the Netherlands. SIGN UP here.


06.12.2022 | 'Update in synuclein PET tracer development' by Johannes Levin, University Hospital Munich, Germany. SIGN UP here.
Online Case Discussions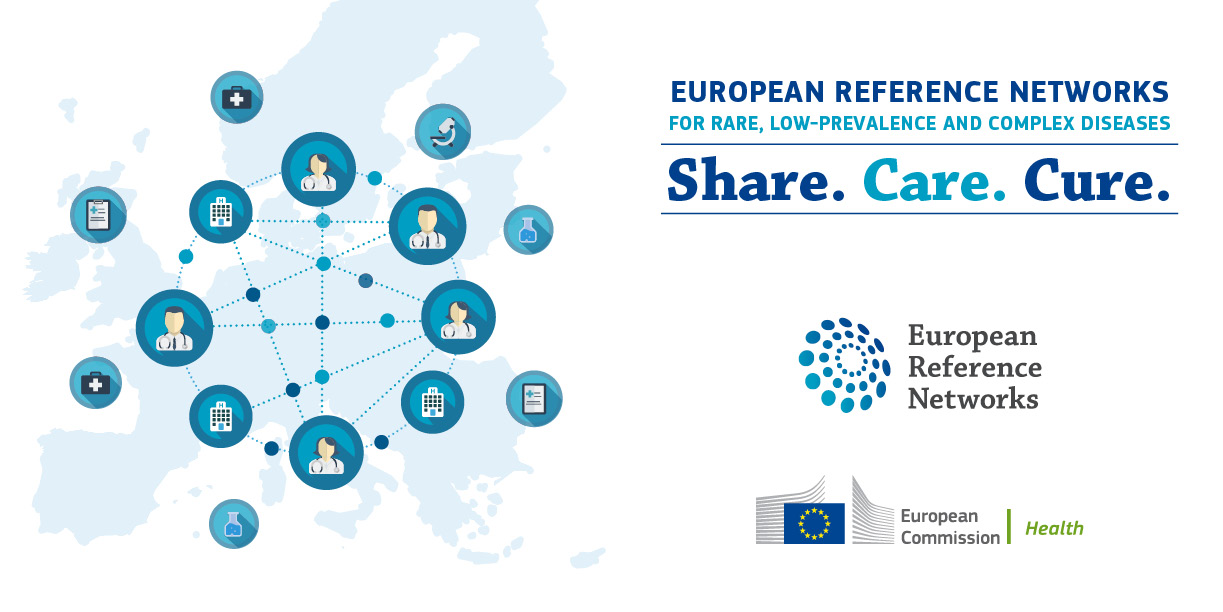 | | | |
| --- | --- | --- |
| | | "Using CPMS, we have discussed several cases with complex and unusual clinical presentations, and I find these exchanges extremely useful and inspiring – for both the presenters and the consulting experts; of course, the patients are the ones who profit the most from these frameworks." – Robert Rusina, Prague |
CPMS & Case Discussions: live online trainings
If you missed our information & training sessions on CPMS and Case Discussions in ERN-RND so far, you might be delighted that we offer more sessions until the end of the year:
Register for a session now by following the respective link above.
All clinicians from ERN-RND member hospitals are welcome; the content of the session is identical to previous trainings this year.
You do not have a CPMS account yet? Check our website to find out more about how to use CPMS on our website.
Online case discussions jour fixe
The regular Online Case Discussions are open to all clinicians from the ERN-RND network.
For most appointments, case submission is still possible and all cases (unsolved and solved/disease management) are welcome.
You would like to present a case to the discussion? Please contact us ASAP!

You would like to offer your advice for unsolved and complex cases? Complete this short survey to receive invitations according to your expertise.


Upcoming meetings:
Wednesday, 16/11/22, 16 – 17:30 CET
Atypical Parkinsonism:
Thursday, 17/11/22, 16 – 17:30 CET
Register here for joining the discussion: https://zoom.us/meeting/register/tJAqd-murD8uG9eXE3lo7B7drHGUSNv29z4V
Atypical Parkinsonism:
Thursday, 01/12/22, 16 – 17:30 CET
Register here for joining the discussion: https://zoom.us/meeting/register/tJwkf-irrzorHNc2Iofx_WJ_cq7j_058PZVX
Funding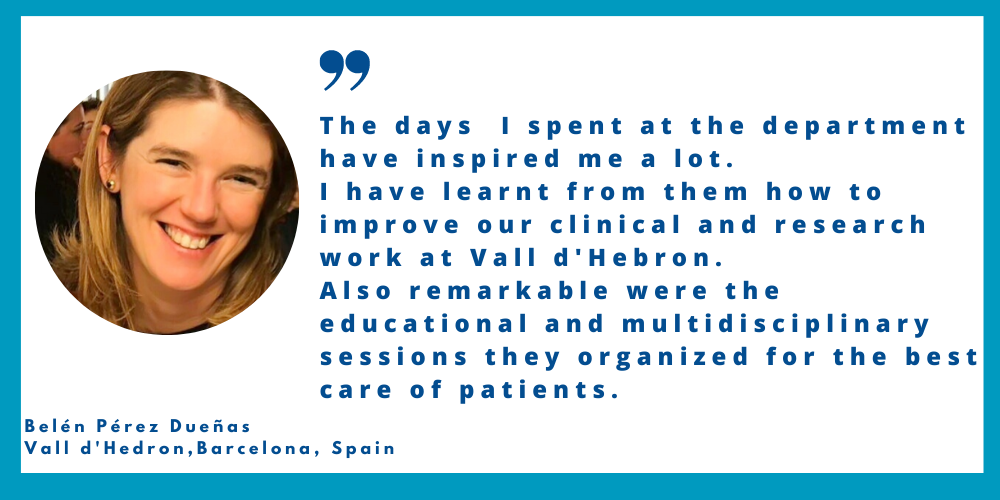 Short Exchange Programme – Q&A Sessions available now!
Healthcare professionals such as clinicians, nurses, physiotherapists, etc. who are affiliated to ERN institutions (Full Members or Affiliated Partners) can currently apply for interregional or international exchange. Exchanges can be undertaken for hands-on-training purposes, meetings, workshops or complementary teaching purposes. Secondments to an ERN expert center other than the professional's home institution will emphasise a clinical focus and aims to share, spread and broaden knowledge and to strengthen collaborations. Participants of the Short Exchange Programme are supported in administration and are funded an exchange of up to six weeks.


Applications are open until end of 2022

Exchanges can be undertaken until end of January 2023

Apply at least 8 weeks prior to your exchange
Find more information about the programme at our webpage.
Q&A Sessions:
If you have any further questions you can also join our Q&A Sessions every Tuesday and Thursday between 12:30 and 13:30. These sessions are offered to comprehensively discuss all remaining questions regarding organisation and funding of exchanges. To join the sessions by Microsoft Teams click here or scan the QR Code below.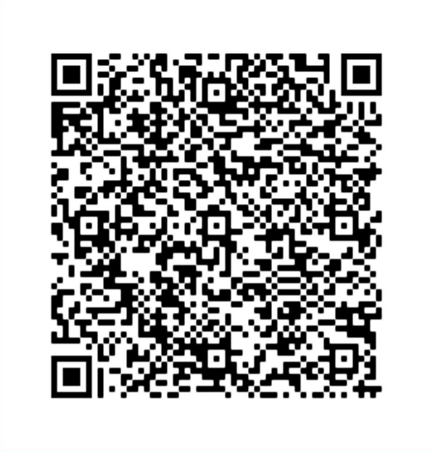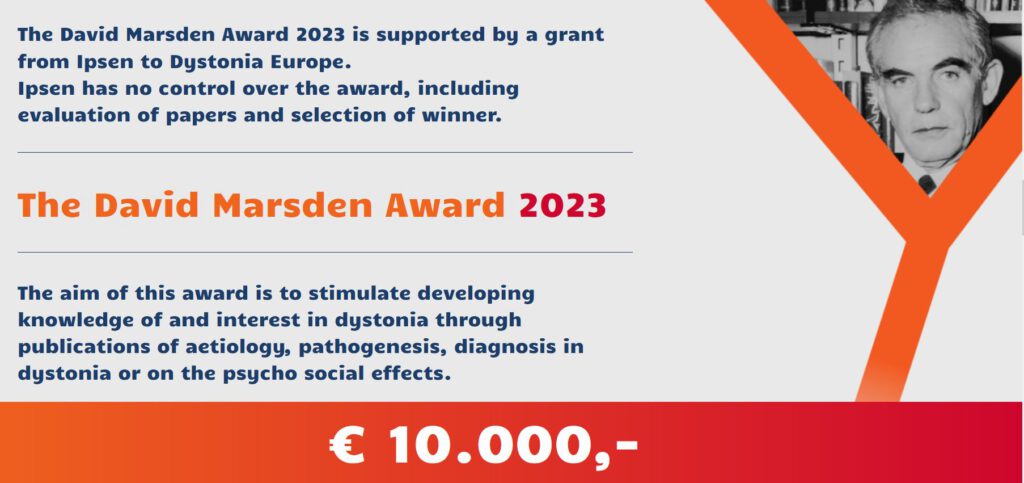 Apply for David Marsden Award 2023
The award was introduced by Dystonia Europe in 2003 and is presented every year to stimulate research on dystonia, especially by young scientists in Europe. Professor David Marsden (1938 – 1998) was one of the leading neurologists in Europe and DE wishes to honour the enormous part he played in developing knowledge of and interest in dystonia.
The deadline for submissions is

28 February 2023
Webinars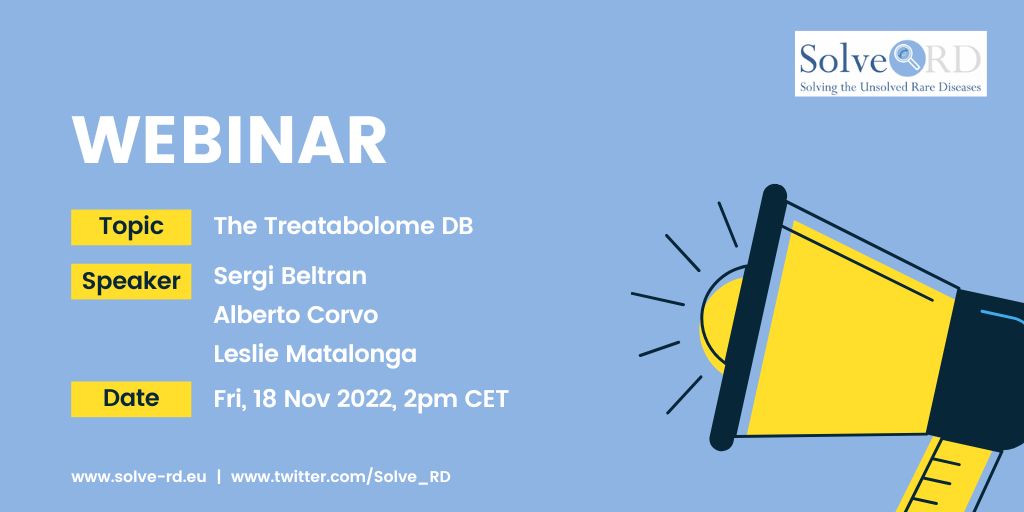 Solve-RD Webinar: The Treatabolome Database
In the last two years, the Treatabolome project, a Solve-RD initiative, promoted the collection of evidence about gene and variant-specific treatments for rare diseases. The information, gathered by experts and published in systematic literature reviews, is now stored and accessible in the Treatabolome DB. Currently, the database includes up to 180 treatments associated with more than 1000 distinct variants - mainly for neuromuscular disorders. Records are completed with clinical information by using standard vocabularies such as HPO, Orphanet, OMIM, Mesh and Chebi. The project is open to new data submissions and collaborations.
This webinar is especially relevant for people involved in rare disease diagnostics & care (clinicians, geneticists, genetic counsellors, etc.). We will:

provide an overview on the Treatabolome Database
explain how to use the information
show how to find a treatment for a specific genetic disease
show how new data is being included and how you can contribute
Date: Friday, 18 November 2022, 2pm CET
Speakers: Sergi Beltran, Alberto Corvo, Leslie Matalonga (all CNAG-CRG)
Events

The XXVI World Congress of Neurology (WCN 2023)
15-19 October 2023, Montreal
WCN 2023 will be hosted by the Canadian Neurological Society (CNS).
The WCN will provide information on the latest in the broad field of neurology, from tropical neurology to molecular genetics. The scientific and educational programs that are at the heart of the congress will be complemented by plenary lectures from leading experts in their field, the exciting and entertaining Tournament of the Minds, innovative scientific sessions relevant to all parts of the world, and poster sessions showcasing the research of young neurologists of the future.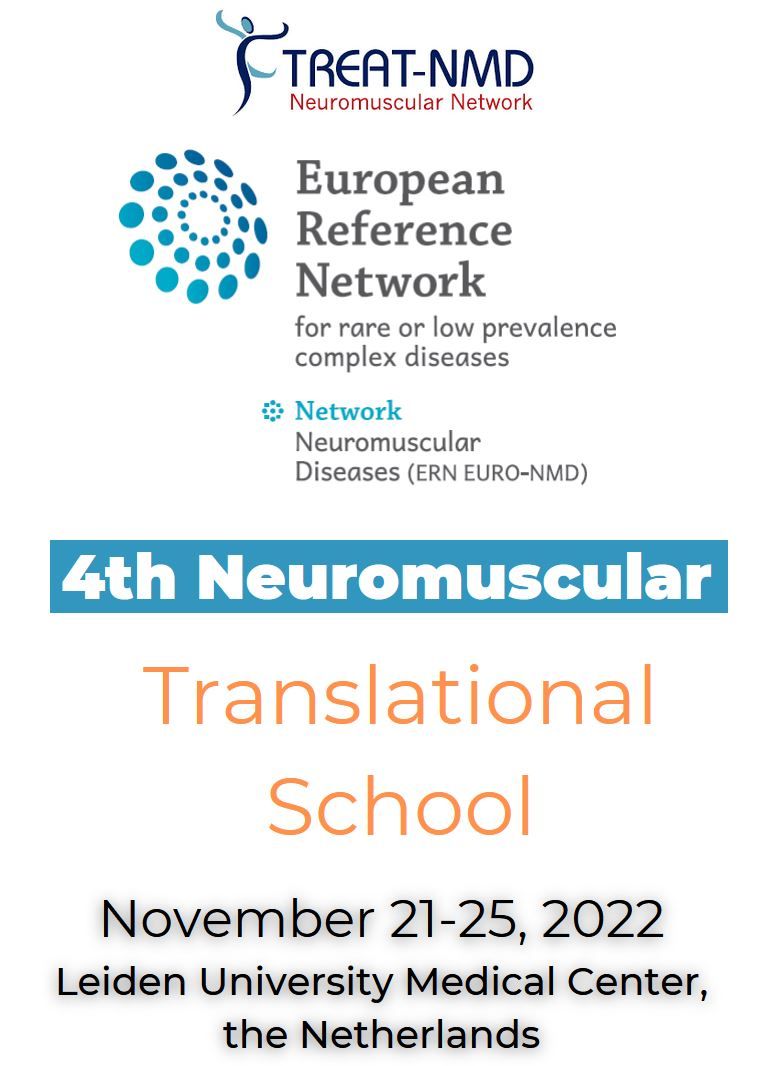 4th Neuromuscular Translational School
The Neuromuscular Translational School organized by EURO-NMD and TREAT-NMD focuses on therapy development from bench to bedside with a focus on neuromuscular disorders. The Translational School contains lectures about the current state of the art of acquired and genetic neuromuscular diseases, the different steps of drug development and the tools needed for this (outcome measures, biomarkers etc). It also stresses how patients should play a role in each of these steps and teaches how to communicate research to patients and the general public during interactive workshop sessions.
The Translational School will take place in autumn this year from November 21-25 in

Leiden University Medical Center, the Netherlands

.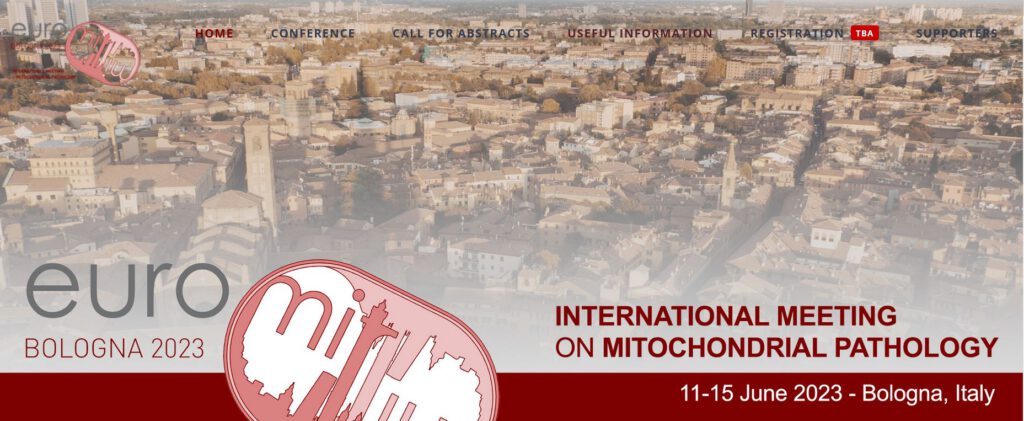 In the tradition of this meeting, the intent is to encourage the participation of diverse professional groups, from clinicians to clinical scientists, neuroscientists, and basic scientists.
In particular, the participation of young scientists and clinicians is welcomed and encouraged. They are the next generation of researchers in the field of mitochondrial medicine. Furthermore, researchers working in different fields will also be included in the meeting to increase productive scientific contamination. Special attention will be given to promote and increase gender equality at this meeting by proposing a balanced list of speakers from this point of view.
Considering that there is likely to be an acceleration in the field of mitochondrial medicine in the next two years, leading to the availability of new technologies as well as new therapeutic approaches and possibly clinical trials, such contributions will be presented and explained in the scientific sessions.


The submission deadline for abstracts will be on 15th January 2023 (midnight CET).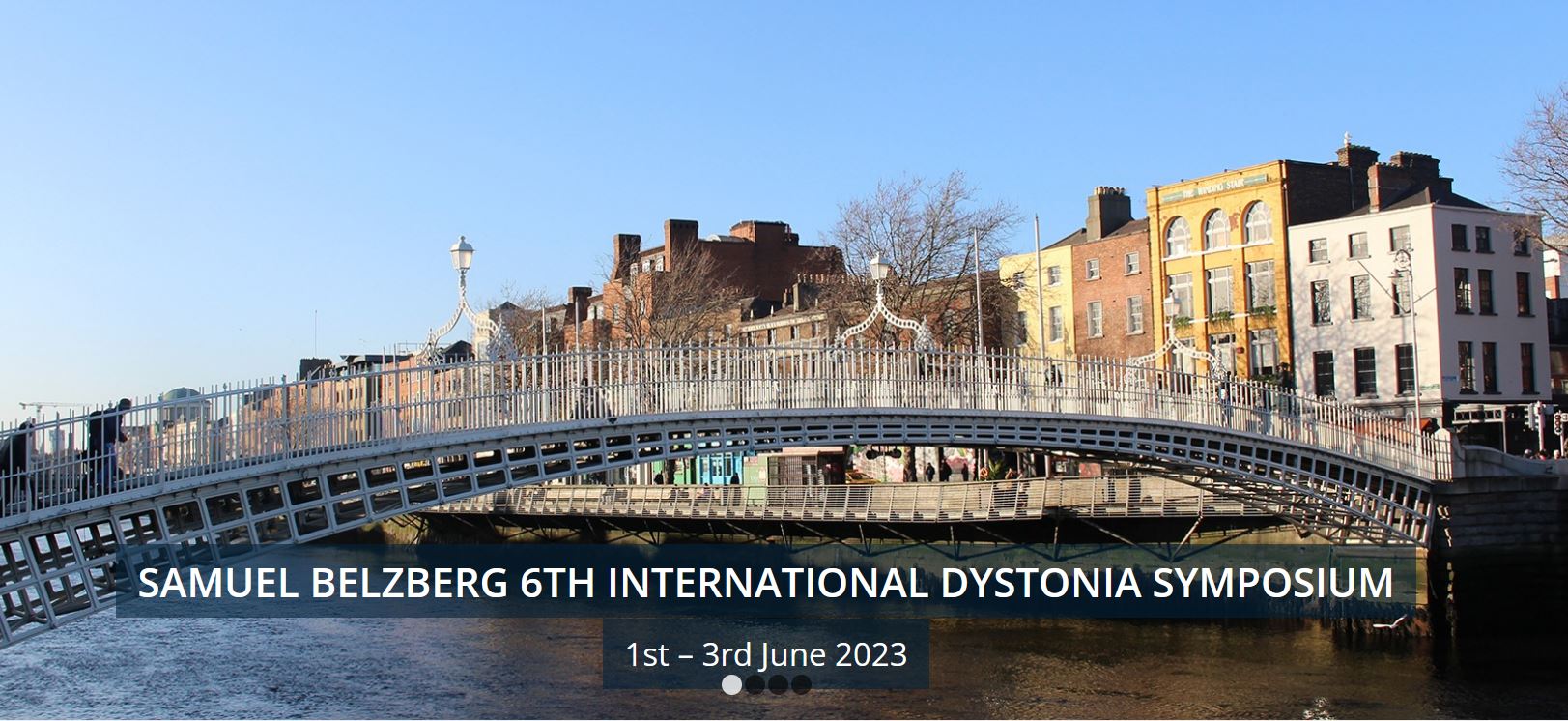 Samuel Belzberg International Dystonia Symposium

Hear from expert faculty as they discuss and debate cutting edge dystonia research. With over sixty speakers from sixteen countries, the Samuel Belzberg International Dystonia Symposium is perfect for researchers and clinicians at any stage of their career.
PUBLICATIONS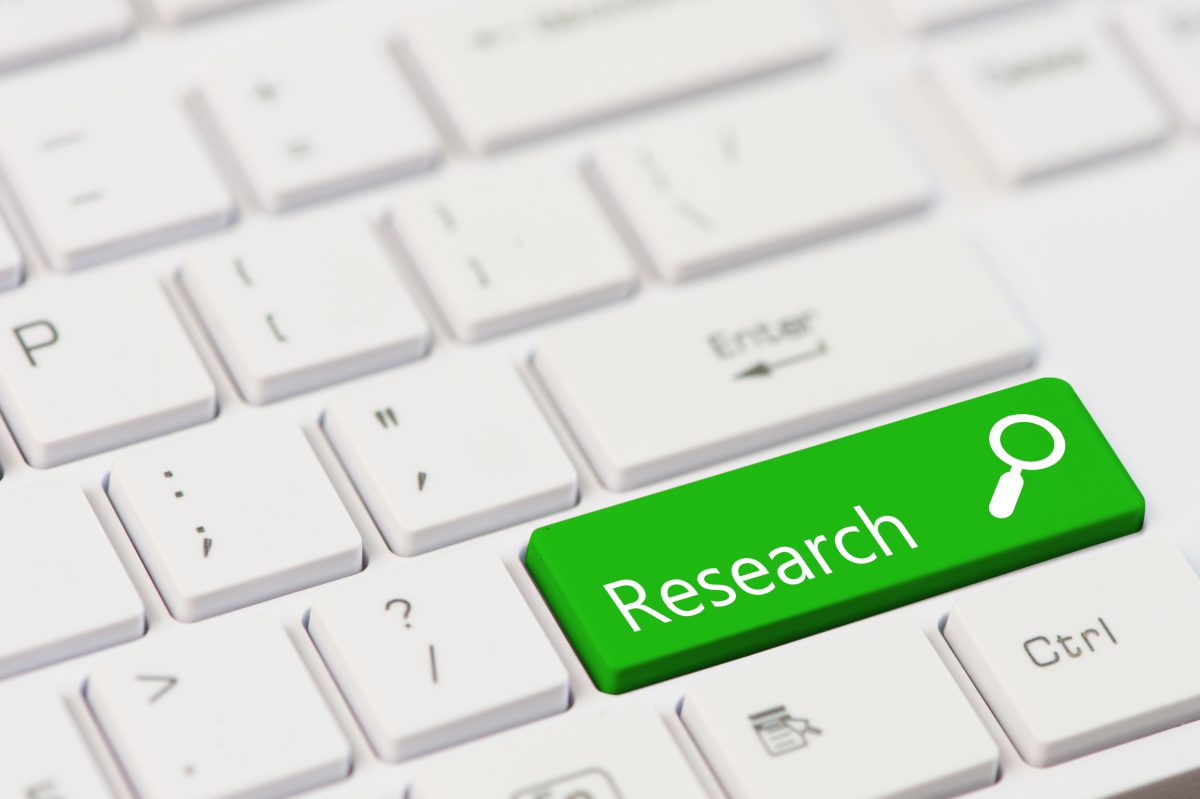 Publication: "Recognizing early MRI signs (or their absence) is crucial in diagnosing metachromatic leukodystrophy"
Metachromatic leukodystrophy (MLD) has characteristic white matter (WM) changes on brain MRI, which often trigger biochemical and genetic confirmation of the diagnosis. In early or pre-symptomatic disease stages, these typical MRI changes might be absent, hampering early diagnosis. This study aims to describe the characteristics of MRI WM abnormalities at diagnosis, related to clinical presentation.
Authors:
Daphne H. Schoenmakers

,
Shanice Beerepoot

,
Ingeborg Krägeloh-Mann

,
Saskia Elgün

,
Benjamin Bender

,
Marjo S. van der Knaap

,
Nicole I. Wolf

,
Samuel Groeschel
Once we are made aware of a new publication to which an ERN-RND member has contributed, we post the link to it in the news section of the ERN-RND website
here.
You can also
email us directly
to let us know that you have recently published a research article.
Acknowledgement
Please use one of the sentences below to acknowledge ERN-RND in all publications/presentations/clinical trials etc. (this document can also be found on the Collaborative Platform).
If possible, the logo should also be displayed.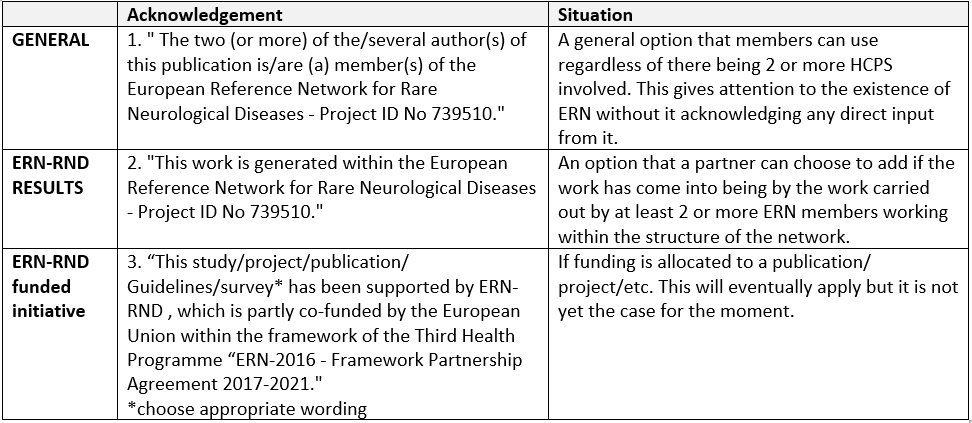 ERN-RND Coordination team
This is an internal email which was sent to ERN-RND full members, affiliated partners and ePAG patient representatives.