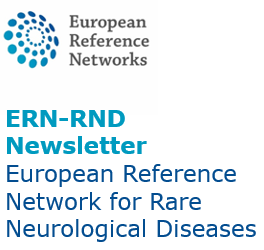 Special Edition - Diagnostic Flowcharts

DIAGNOSTIC FLOWCHARTS

You will find below diagnostic flowcharts developed by ERN-RND members for some of the disease groups we cover. They are also available on the ERN-RND website here.


RARE DISEASE DAY 2019
The ERN-RND is participating in Rare Disease day 2019 to show their support to the rare disease community. Look out for content we will be posting in the week leading up to the 28 February on Twitter, Facebook and our website. Don't forget to share your pictures or selfie online using #ShowYourRare . Find out more here.

NEWSLETTER
Please circulate this newsletter to your colleagues who can also sign up to receive it directly here or email alicia.brunelle@med.uni-tuebingen.de