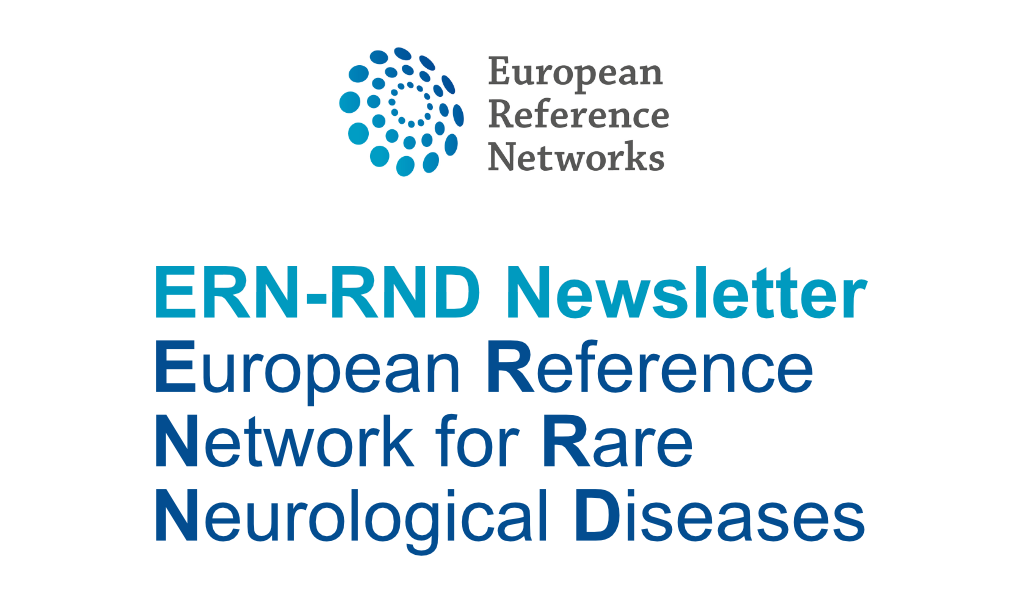 we are pleased to highlight topics related to the ERN-RND in our newsletter.
The ERN-RND Coordination team
Content
MLD treatment eligibility panels in ERN-RND
ERN-RND Winter School - Slides and recordings online
ERN-RND Disease Knowledge
MLD treatment eligibility panels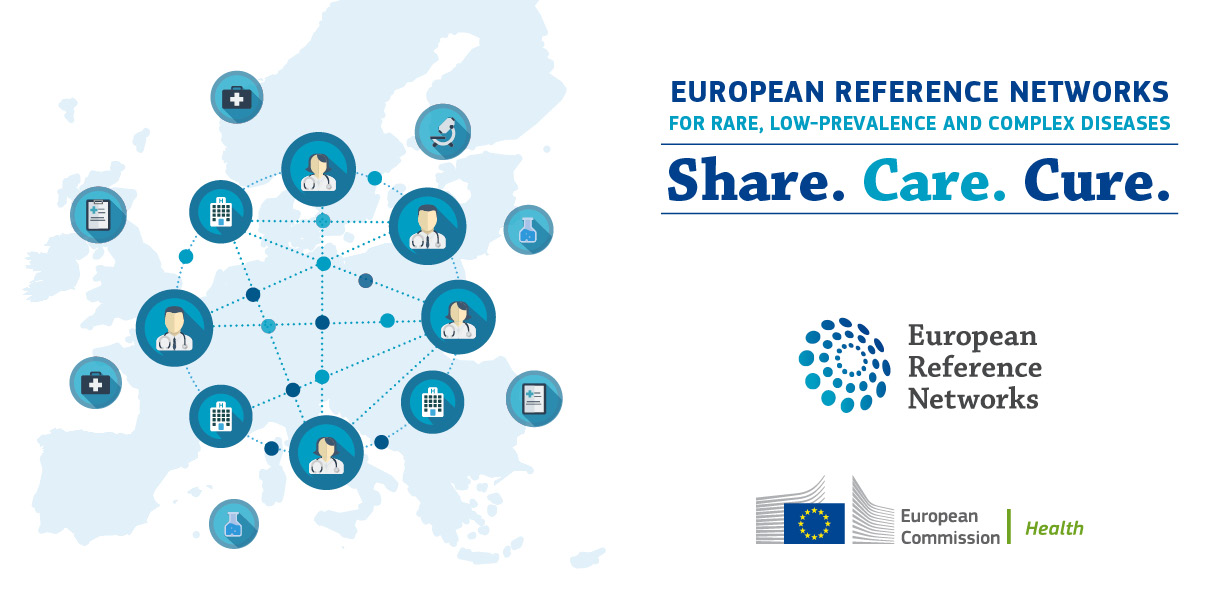 MLD treatment eligibility panels in ERN-RND
(in co-operation with MLDi)
In cooperation with the MLD initiative, ERN-RND established a standard pathway for consulting an international MLD expert panel whenever possible benefits of treatment with hematopoietic stem cell transplantation or gene therapy are not straightforward for a patient with confirmed MLD diagnosis. Upon submission of an eligible case, the treatment eligibility panel is convened on an ad hoc basis, organized and supported by the ERN-RND CPMS helpdesk.
We encourage all physicians in Europe to discuss the possible benefits of treatment options for difficult cases with this MLD expert panel.
You would like to discuss one of your patients with the panel?
Meet the ERN-RND Members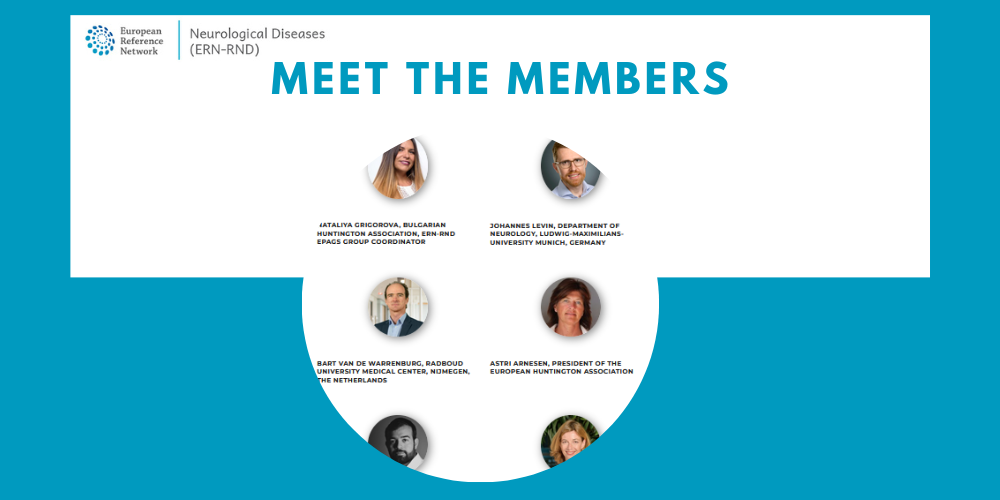 Meet the members: Interviews with members of our network
In the "Meet the members" section, individual members of our network introduce themselves. They talk about their motivation to get involved in the field of rare diseases and their wishes for the further development of the network.
4th ERN-RND Winter School Neuroimaging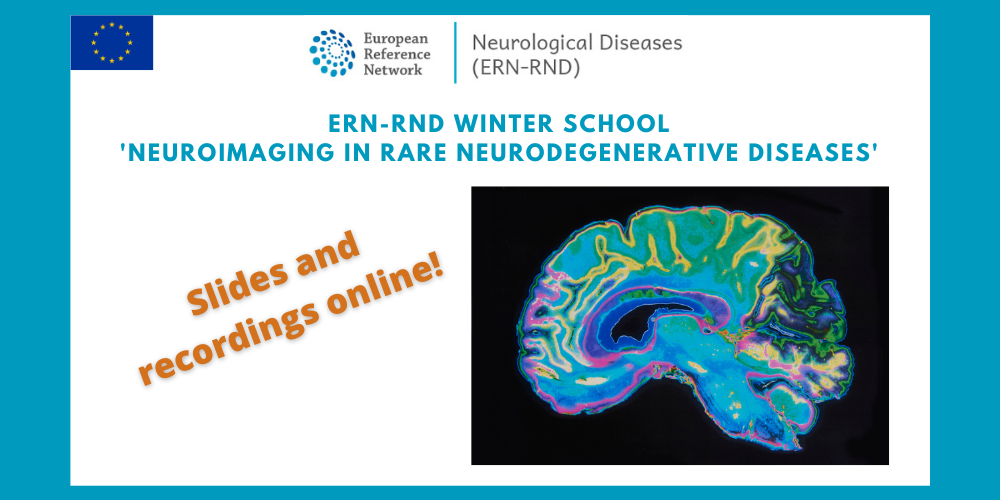 Slides and recordings are online
The fourth ERN-RND winterschool was dedicated to neuroimaging. If you missed the presentations you can find slides and recordings on our homepage.
ERN-RND Disease Knowledge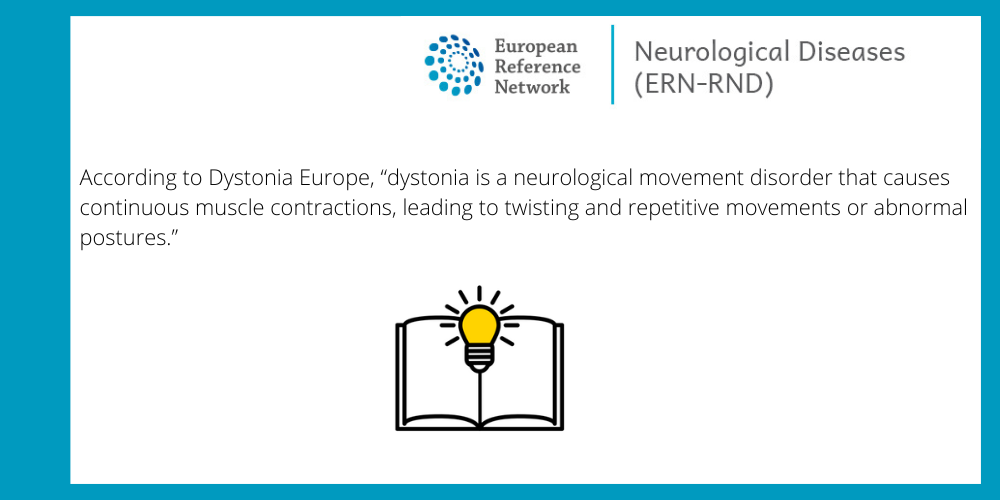 On our website, you can find information about the six Disease Groups covered in ERN-RND:

ERN-RND Patient Journeys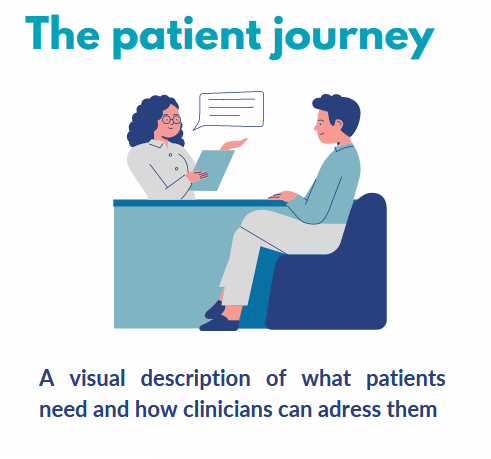 Many patients have to travel a long journey until they receive a diagnosis of a rare disease. Patient Journeys demonstrate this process. They are info-graphical overviews that visualize patients' needs in the care of their rare disease. Because Patient Journeys are designed from the patient's perspective, they allow clinicians to effectively address the needs of rare disease patients.


ERN-RND provides so far the following Patient Journeys:


The different Patient Journeys are also available as flyers.
If you would like to translate a patient journey in your own language, please contact us and we will send you the documents to do so.
ERN-RND WEBINARS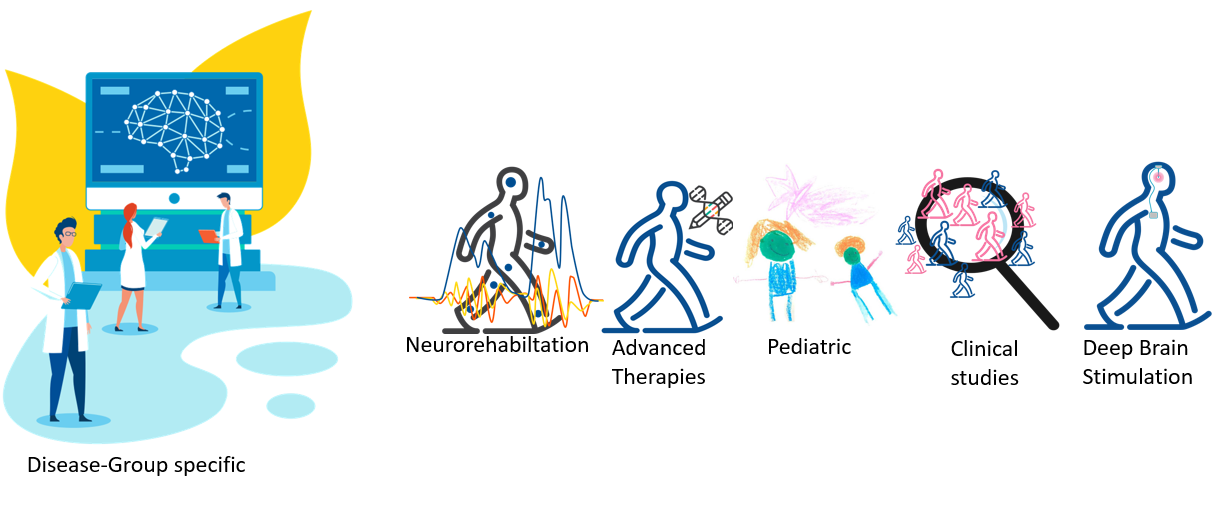 Upcoming joint educational webinars

ERN-RND provides free educational webinars on rare neurological and neuromuscular diseases - in collaboration with the European Reference Network for Rare Neuromuscular Diseases (EURO-NMD) and the European Academy of Neurology (EAN). The goal is to share knowledge on rare neurological, movement and neuromuscular disorders via a series of webinars presented by expert members of both networks.
09.05.2023, 3-4 pm CET| 'Non-pharmacological approaches to treatment in svPPA' by Ana Sofia Costa, RWTH-University Hospital Aachen, Germany. SIGN UP here


23.05.2023, 3-4 pm CET| 'Frontotemporal dementia vs. primary psychiatric disorders' by Tim van Langenhove, University Hospital Ghent, Belgium. SIGN UP here


20.06.2023, 3-4 pm CET| 'Haematopoietic Stem Cell Transplantion in Leukodystrophies' by Jörn-Sven Kühl, University Hospital Leipzig, Germany. SIGN UP here
EURO-NMD Webinars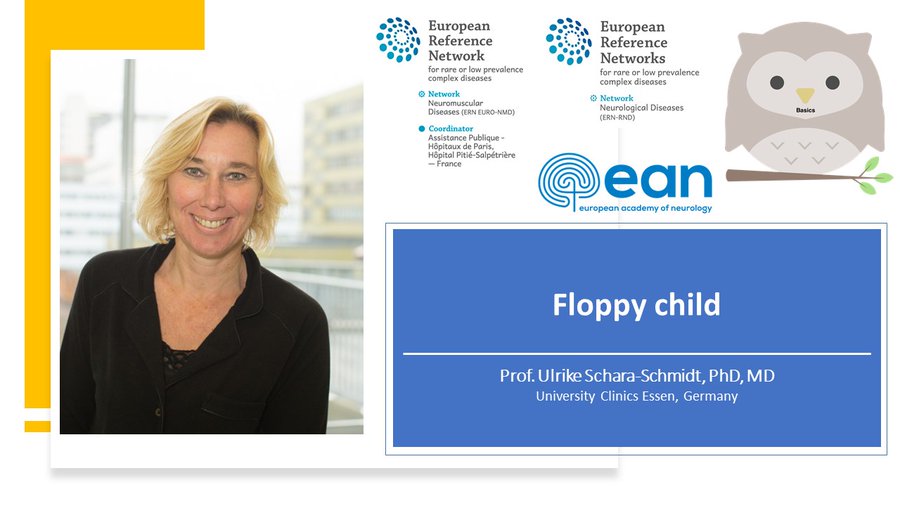 "Floppy child" Delivered by Dr. Ulrike Schara-Schmidt (University Clinics Essen, Essen, Germany) on May, 4th 2023 at 16:00 Paris Time. Sign UP
EJP RD - ERN Workshop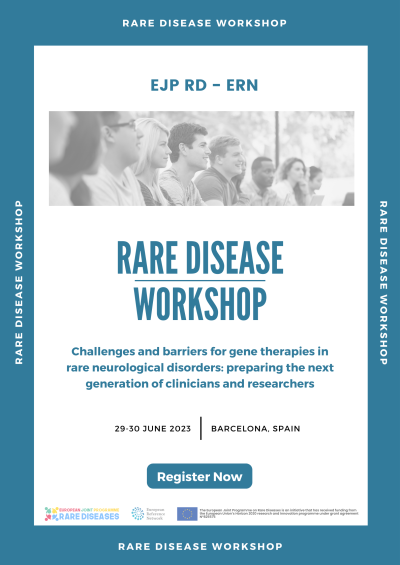 Rare Disease Workshop: Challenges and barriers for gene therapies in rare neurological disorders: preparing the next generation of clinicians and researchers, 29-30 June 2023, Barcelona, Spain
Advances in gene therapies are completely changing the possibilities we used to have to deal with devastating rare neurological disorders and dramatically changing our expectations regarding outcomes in these patients. More than 50 gene therapies could be in the clinical ground in the next 10 years, but there are still lots of uncertainties and challenges we need to cope with.
The aim of this course is to discuss known barriers, challenges, and uncertainties in gene replacement therapies including the vision of different stakeholders (basic researchers, clinicians, patients, regulators, payers, and industry.
Upcoming EVENTS

The ERICA 3rd General Assembly, 6-7 July in Madrid, Spain
The aim of the ERICA consortium, in which all 24 European Reference Networks (ERNs) take part, is to build on the strength of the individual ERNs and create a platform that integrates all ERNs research and innovation capacity.
The aim of the General Assembly (GA) is to inform all the beneficiaries about the progress of the planned and completed ERICA project activities in more detail and to raise more awareness about the Rare Disease Research perspectives and cooperation within the ERN's and other relevant partners.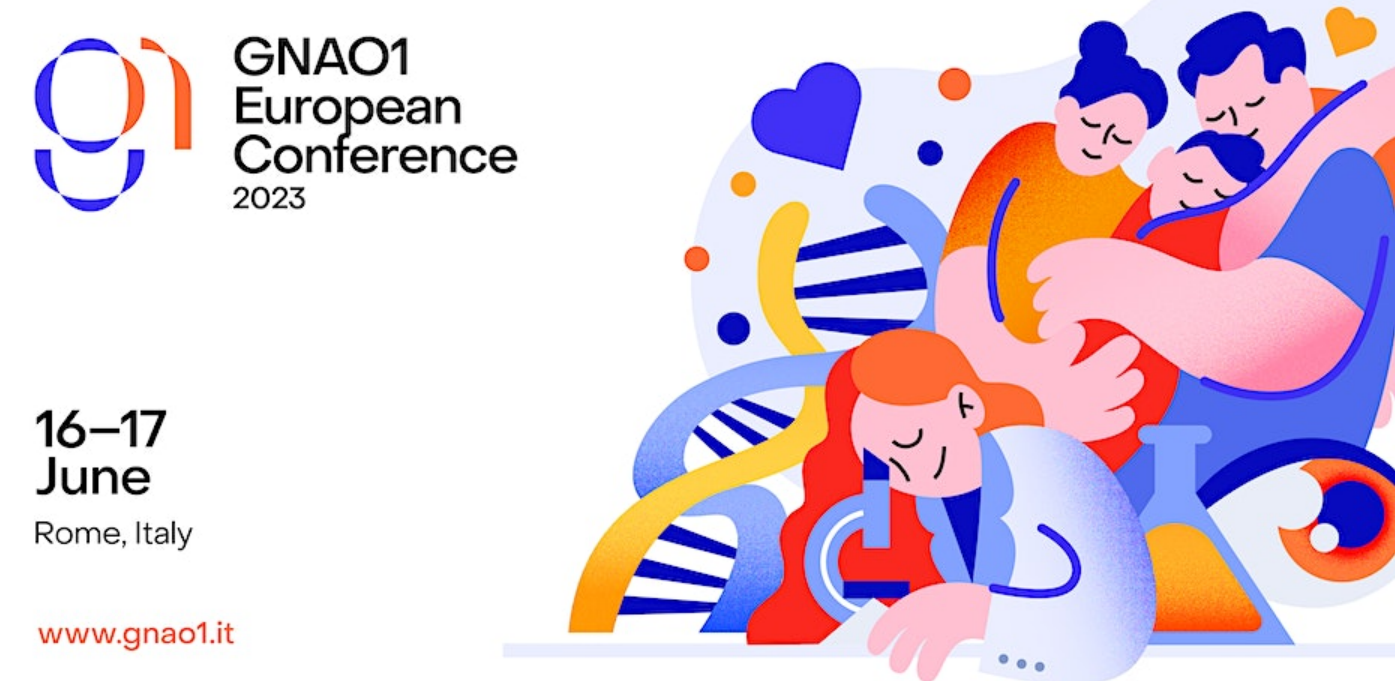 GNAO1 European Conference 2023,16-17 June, Rome, Italy

Two days entirely dedicated to the ultra-rare disease caused by the GNAO1 gene mutation. An event open to clinicians, researchers, rehabilitation experts, families and everyone interested in this genetic disease.

Congress of the Euorpean Paediatric Neurology Society
With cutting edge science and an exciting line-up of expert speakers, you will learn about the latest updates on developing technologies, clinical applications, and practical solutions in child neurology.
Just as important, you will have the opportunity to exchange ideas with international peers and create a network you can rely on long after the congress ends.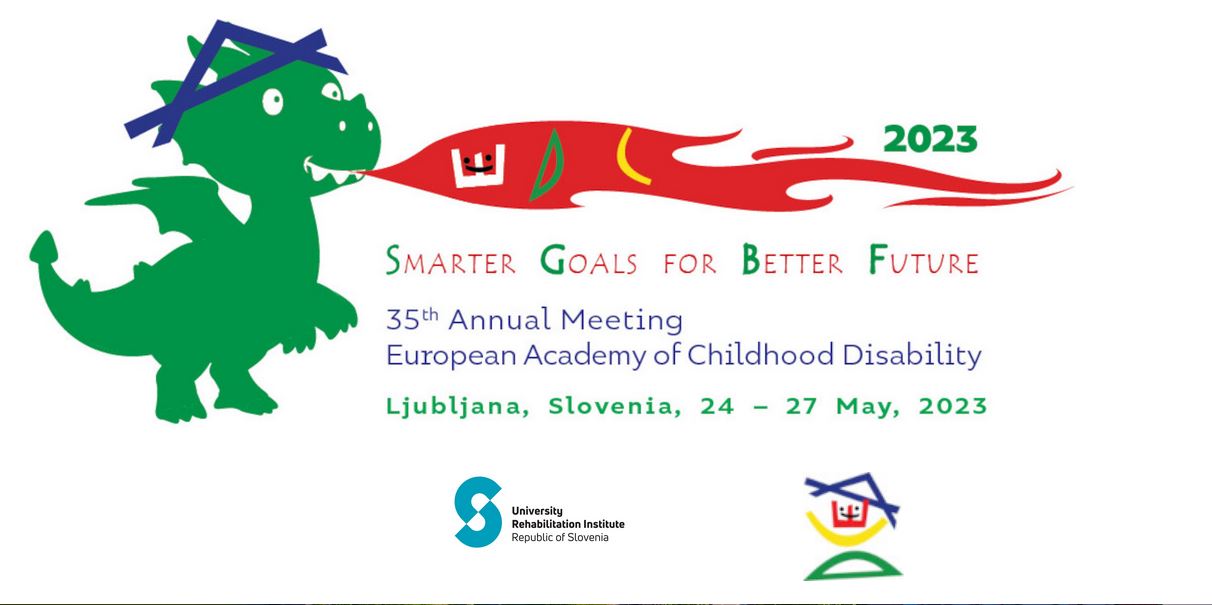 35th Annual Meeting European Acacemy of Childhood Disability

24 – 27 May 2023, Ljubljana, Slovenia

The motto of this EACD annual meeting is "Smarter Goals for Better Future", with the intent to emphasize the importance of goal setting in all processes of care in the rehabilitation of children and youth.
ERN-RND participates in the pre-conference programme "Pediatric dystonia" and also with a both.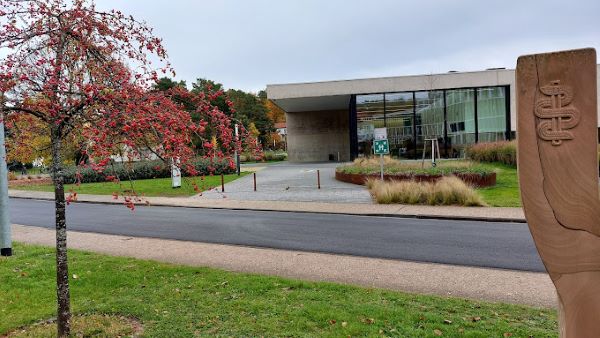 11th International Meeting on Neuroacanthocytosis Syndromes.
September 15-17, 2023, in Homburg/Saar, Germany
The meeting follows the tradition of previous meetings with strong interaction between neurologists, basic scientists, patients, and caregivers as well as advocacies. The Glenn Irvine Prize will also be awarded during the conference.

Attendance at the meeting is free, provided you register by August 31st. Travel and accommodation must be arranged and financed individually.
PARTNER ORGANISATIONS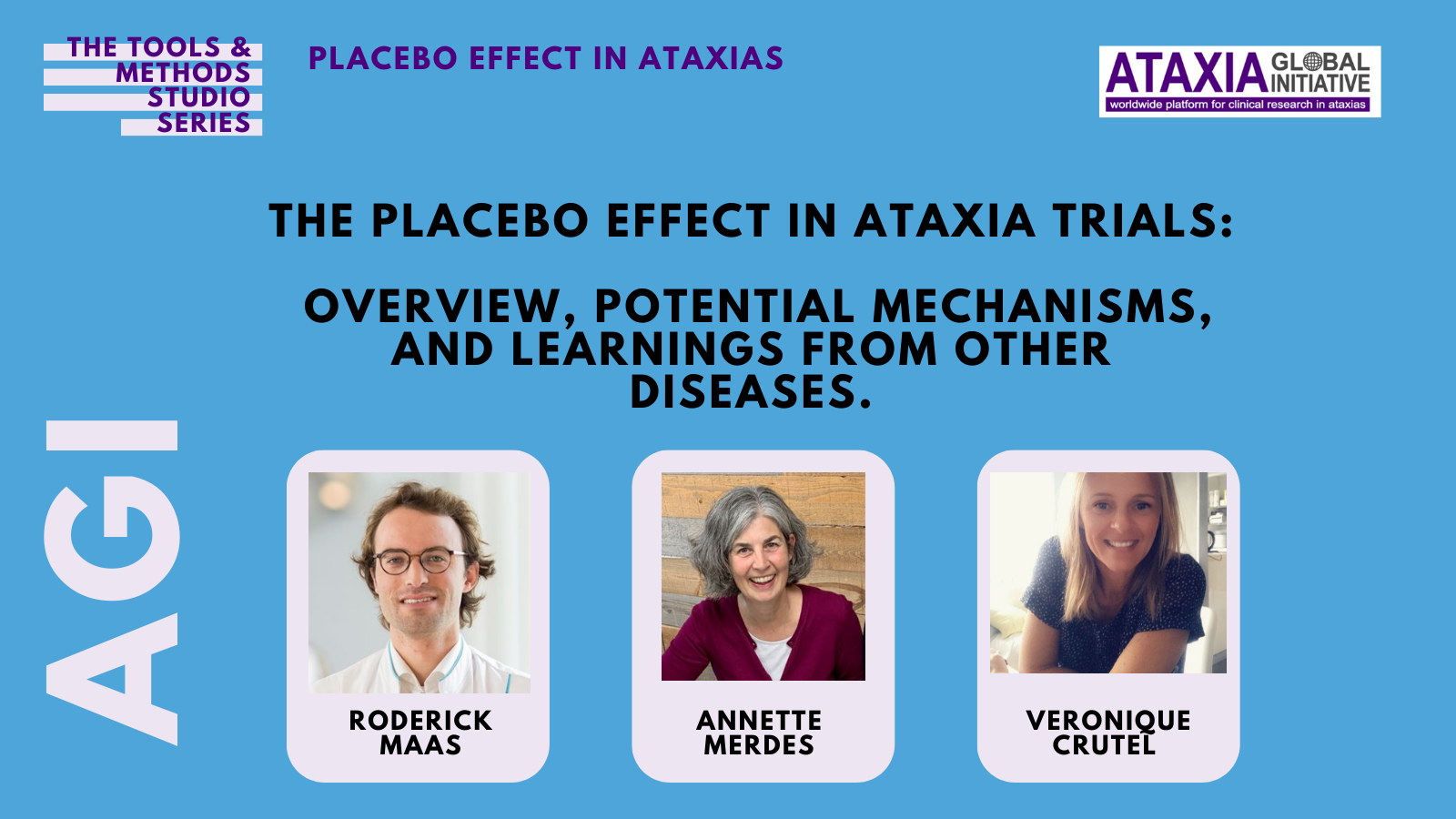 Ataxia Global Initiative: Studio series on placebo effects in ataxias
Session #1. The placebo effect in ataxia trials: overview, potential mechanisms, and learnings from other diseases.

Date: Fr, 19 May 2023, 4-5 PM CEST
Speakers:
Roderick Maas (Radboud University Medical Center, the Netherlands)
Annette Merdes/Veronique Crutel (Servier)
Register here
Session #2: Experiences from Friedreich's Ataxia: The Placebo Effect in Clinical Trials using the mFARS Scale

Date: 2 June 2023, 4-5 pm CEST
Speaker: Christian Rummey
Register here
Session #3: Modelling the placebo response in ataxia trials.

Date: 16 June 2023, 4-5 pm CEST
Speaker: Sophie Tezenas du Montcel (Sorbonne University, Paris, France)
Register here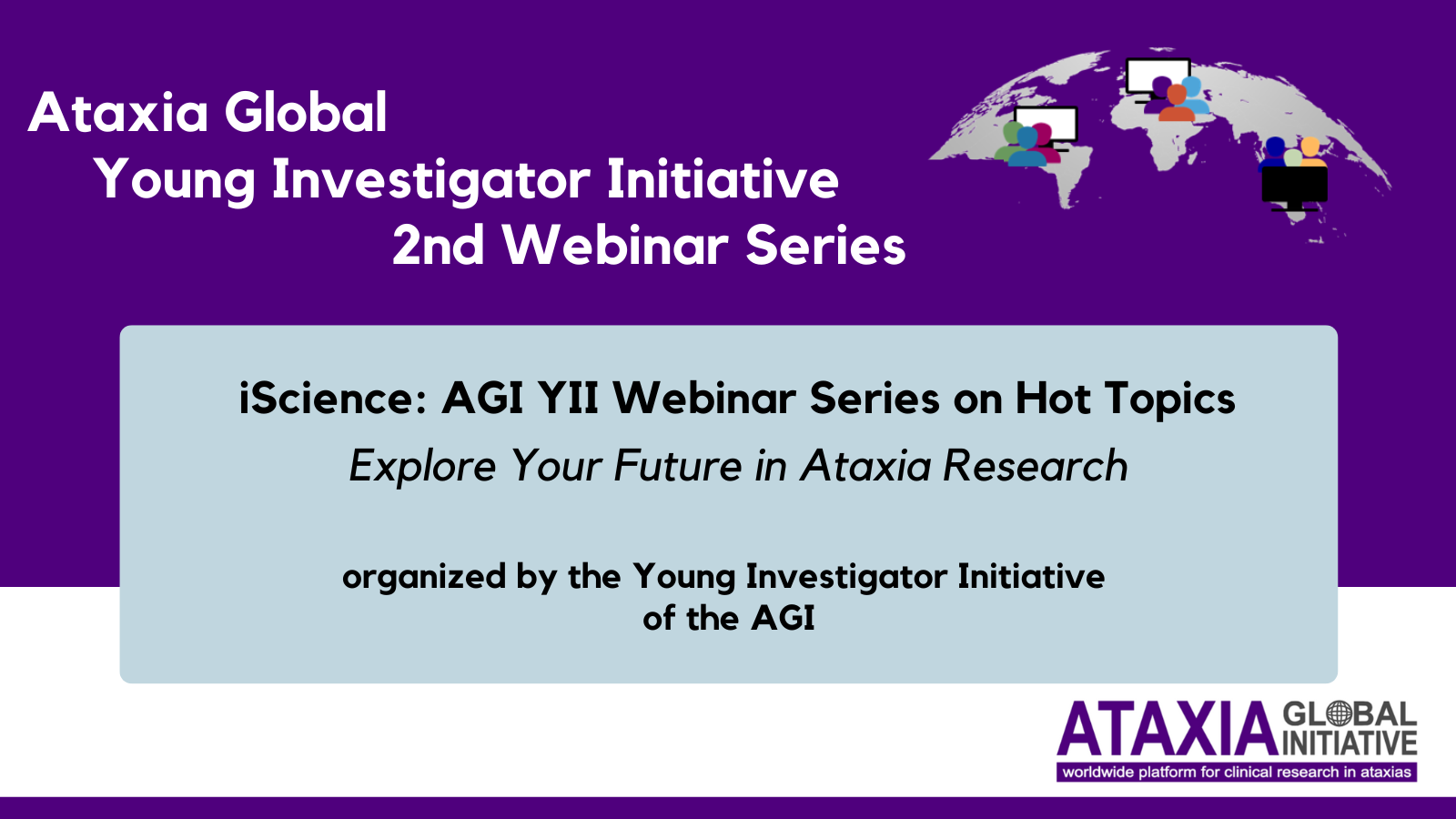 Second AGI YII Webinar Series
Are you in ataxia research? The registration is now open for AGI second webinar series:
iScience: AGI YII Webinar Series on Hot Topics
Explore Your Future in Ataxia Research
Target audience:
young investigators in the ataxia field, who we hope to give a head start in their career by introducing important aspects of various research topics. Of course, anyone who is interested is welcome to attend!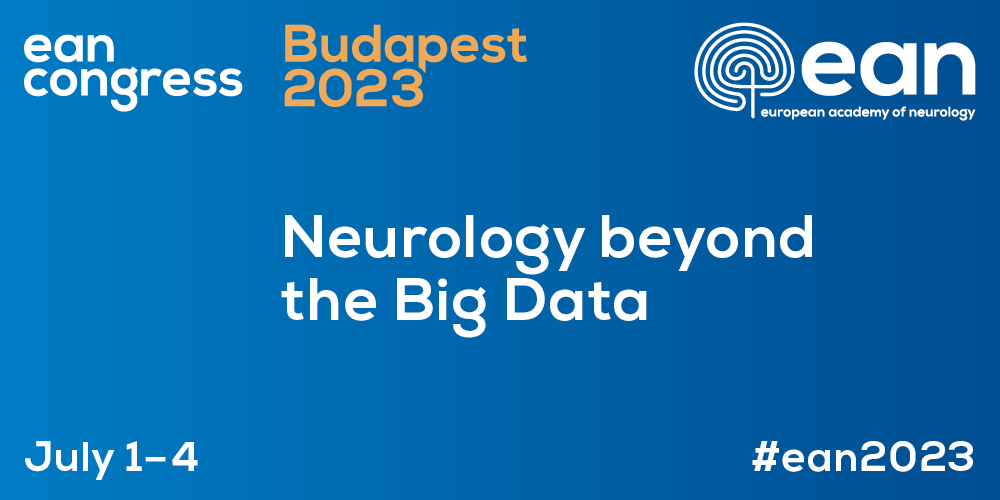 1-4 July 2023, Budapest, Hungary

Overarching Theme of the 9th Annual Congress of the EAN: The amount of data available in neurology, neuroscience, neurobiology and related disciplines is rising exponentially and our ability to analyse and utilise those data is becoming ever more sophisticated. These issues will be the subject of a number of specially arranged sessions under our EAN 2023 overarching theme 'Neurology Beyond Big Data'. Concepts, recent advances, opportunities, and challenges will be discussed in workshops and symposia touching on telemedicine, artificial intelligence, and precision health.
NEWSLETTER
The ERN-RND Newsletter is published monthly. Please forward this newsletter to your colleagues who can also sign up to receive it directly here or by emailing communication@ern-rnd.eu
Thank you for your support and take care.


ERN-RND Coordination team