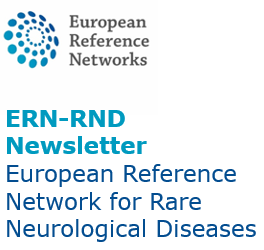 ABOUT US
The annual meeting will take place on 17-19 June 2019 in Siena, Italy.


Invitation to volunteer for European Academy of Neurology working group on guideline methodology for rare neurological diseases
ERN-RND is looking for up to 2 volunteers to collaborate in a European Academy of Neurology working group on guideline methodology for rare neurological diseases. If you are based at an ERN-RND site and are interested, please contact Carola Reinhard (carola.reinhard@med.uni-tuebingen.de) as quickly as possible.


The ERN-RND is made up of 31 healthcare expert centres located all across Europe. This month we are introducing our partner hospital in Czech Republic: Motol University Hospital, Prague.
KNOWLEDGE

ERN-RND recommended disease rating scales
You will find below the disease rating scales endorsed by the ERN-RND disease group experts. They are recommended as best clinical practice for the assessment and rating of patients affected by those different diseases. They are also available on our website in the Disease Knowledge pages.


SOLVE-RD
The European Rare Disease Models & Mechanisms Network (RDMM-Europe) has been established by Solve-RD. The overall aim is to boost research in rare diseases, discover new disease-causing genes and obtain evidence for pathogenicity through functional validation. The RDMM-Europe network will leverage the benefits from collaborations between model organism investigators and clinicians for rare disease patients.
Do you functionally analyse genes and pathways in model organisms and can rapidly confirm potentially disease-causing genes? Please register in the RDMM registry here.
EVENTS
Trial readiness and registries in RND workshop
The European Reference Network for Rare Neurological Diseases workshop on trial readiness and registries in RND took place on 18 February, 2019 in Amsterdam, the Netherlands. Please find a short report about this event here.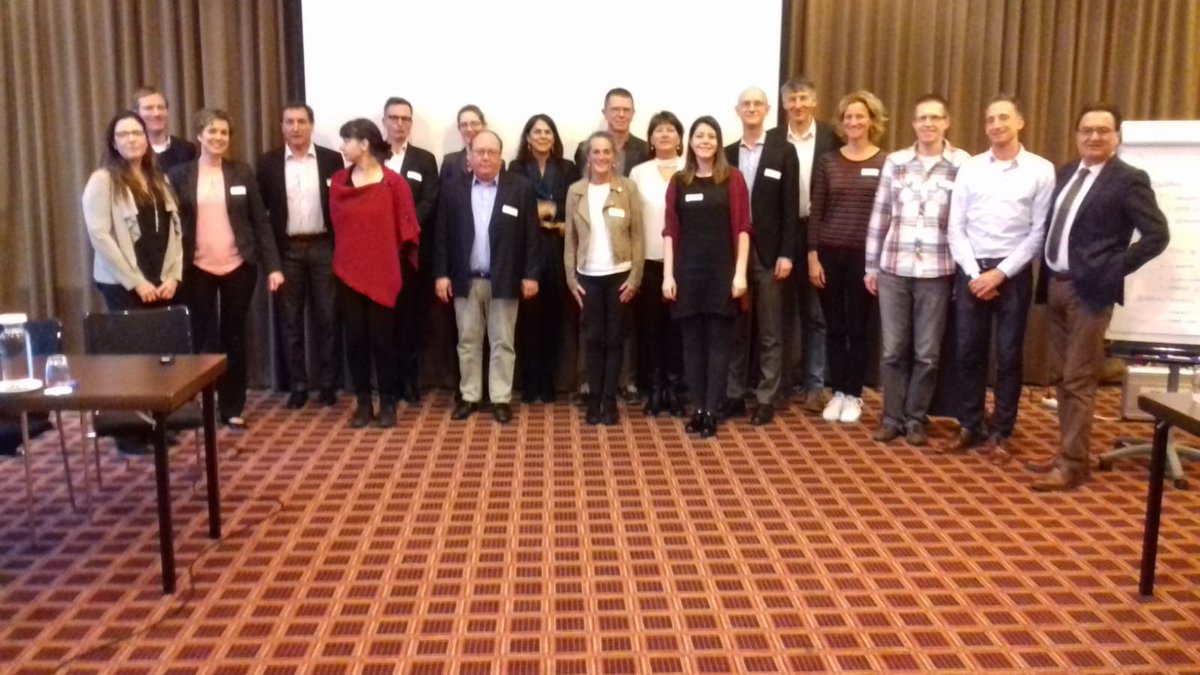 As every year, Rare Disease Day took place around the world on the last day of February with the objective of raising awareness about rare diseases and its impact on patients' lives among the general public and decision makers.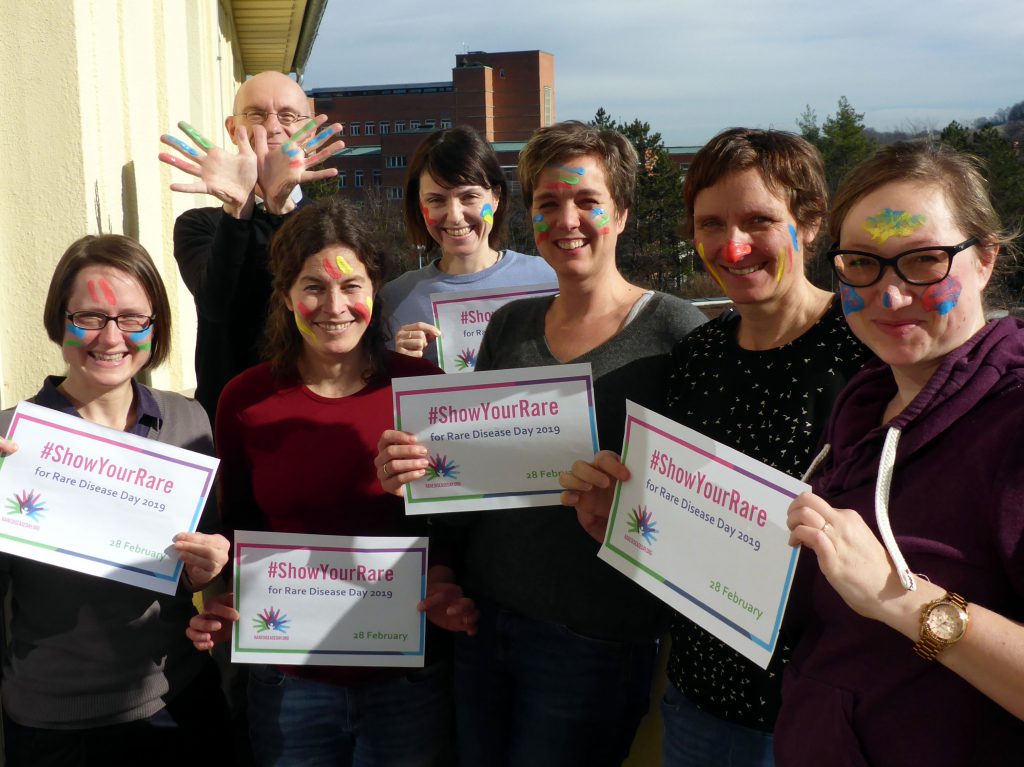 Left to right: Birte Zurek (Solve-RD), Jutta Eymann (ZSE Tübingen), Holm Graessner (ERN-RND, Solve-RD), Sanja Hermanns (ERN-RND), Carola Reinhard (ERN-RND), Monika Glauch (Solve-RD, FAKSE), Julia Giehl (ZSE Tübingen)
NEWSLETTER
Please circulate this newsletter to your colleagues who can also sign up to receive it directly here or email alicia.brunelle@med.uni-tuebingen.de
ERN-RND Coordination team