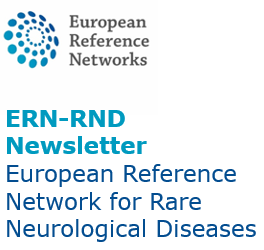 ABOUT US
KNOWLEDGE
EJP-RD WP17 focus group meeting for development of ERN research training program
The WP17 of the European Joint Programme for Rare Diseases, led by ERN-RND coordinator Holm Graessner, is organising a focus group meeting on 26 June 2019 in Leiden, Netherlands. The aim of this focus group is to discuss and decide on the ERN research training program which will be implemented from the second half of 2019 onwards. More than 10 ERNs will participate to this day and topics that will be discussed include training/seminars and fellow exchanges.
CPMS
CPMS information
If you are participating in a case discussion and are unsure of how the CPMS works, please visit our webpage for supporting documents which are constantly being updated.
If you have any questions, please contact the ERN-RND CPMS Helpdesk:
Sanja Hermanns, sanja.hermanns@med.uni-tuebingen.de , +49-(0)7071-2983003
Péter Balizca, baliczap@gmail.com , +36-1-4591492

EVENTS FROM PARTNERS
ERN-RND at the EAN Conference 2019

The ERN-RND will be sharing a stand with fellow ERN, EURO-NMD at the 5th Congress of the European Academy of Neurology from 29 June - 2 July 2019 in Oslo. You cand find us at booth C61. Chloe Blewitt from EURO-NMD will be answering questions about the CPMS. Please come and talk to us!

If you are attending the conference, don't miss the session "The lesson from Rare Neurological Diseases for understanding nervous system functions and dysfunctions" on 29 June at 16h45 CEST chaired by Antonio Federico (Siena) and Holm Graessner (Tübingen) and with presentations from ERN-RND members: Antonio Federico, Tobias Haack, Nicole Wolf and Maria J. Molnar. More information about this session can be found here.
Find more information about EAN 2019 on the EAN website.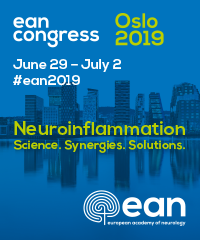 "Dystonia Today" - special session at EAN 2019
Dystonia Europe and the European Federation of Neurological Associations (EFNA)
are organising a session called "Dystonia Today" on 29 June, from 9.00 am – 10.30 am at the Arena Thon Hotel, Room Romerike – Nesgata 1, 2004 Lillestrøm, Norway.
Speakers:
- Maja Relja (Department of Neurology, University of Zagreb): Dystonia: under-diagnosed condition
- Kailash P.Bhatia (Department of Movement Neuroscience, UCL, London & ERN-RND member): Clinical evaluation of dystonia
- Marie Vidailhet (Department of Neurology, Salpetrière Hospital, Paris & ERN-RND member): Therapy of dystonia

Please find more information about this session on Dystonia Europe's website.

First training course of EJP RD / WP14.2
Within the framework of the Horizon2020 project EJP RD (European Joint Programme for Rare Diseases),a first training course on Quality assurance, variant interpretation and data management in the NGS diagnostic era will be organised in Leuven, Belgium on 23-25 October 2019.
The training course is accessible to laboratory scientists (EBMG registered), junior laboratory scientists, clinical geneticists, other medical specialists in training, policy makers and assessors for laboratory accreditation, and patient representatives, with a basic knowledge in biology or medicine.
The number of participants will be limited. Therefore, after the registration deadline, all registered participants will be contacted by the Scientific Selection Committee about their acceptance.
ERN-RND PARTNERS
Dystonia survey from Dystonia Europe
Dystonia Europe, European umbrella organisation for national dystonia groups and ERN-RND partner, has created a survey platform where they host surveys on dystonia.
If you are affected by dystonia, please take ten minutes to contribute. Participation in those surveys is so important for the dystonia community as the results help researchers further understand the disease and find better treatments thus providing better care.
You can read more about the Dystonia Survey here.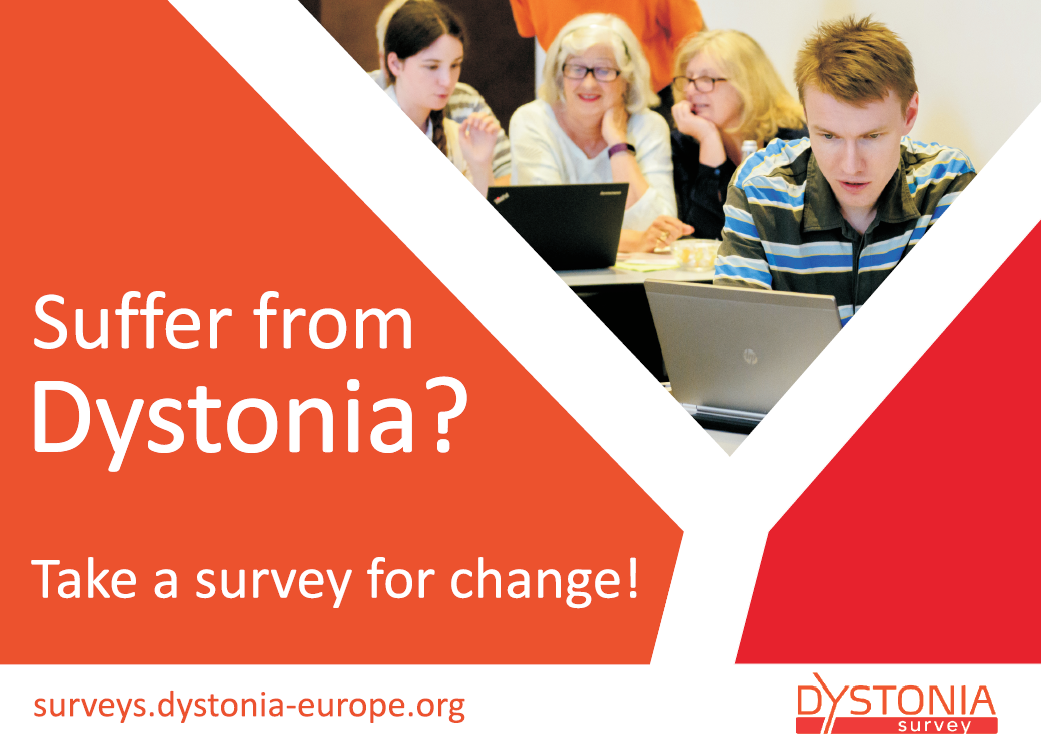 NEWSLETTER
Please circulate this newsletter to your colleagues who can also sign up to receive it directly here or email alicia.brunelle@med.uni-tuebingen.de
ERN-RND Coordination team