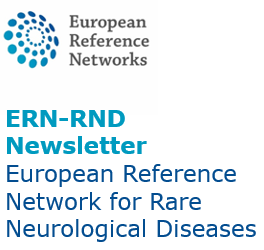 Welcome to the first ERN-RND Newsletter!
ABOUT US
European reference networks (ERNs) are virtual networks of medical experts from all over Europe. ERNs are focused on rare or complex diseases that require highly specialized treatments and a combined effort of expert knowledge and resources. The ERNs aim to improve the care of patients with a rare disease.
Mainly, ERNs provide two services that are:
- expert knowledge pooling, generation and dissemination as well as
- virtual consultation on the ERN e-health platform called Clinical Patient Management System (CPMS).


ERN-RND
The European Reference Network for Rare Neurological Diseases (ERN-RND) is composed of 32 healthcare centres in 13 Member States and includes patient organisations. Centres are located in Belgium, Bulgaria, Czech Republic, France, Germany, Hungary, Italy, Lithuania, Netherlands, Poland, Slovenia, Spain and the UK. The coordinator centre is based in Tübingen, Germany.
The diseases the ERN-RND is currently focusing on are:

Cerebellar Ataxias and Hereditary Spastic Paraplegias
Frontotemporal Dementia
Dystonias, Paroxysmal disorders and Neurodegeneration with Brain Iron Accumulation (NBIA)
Leukodystrophies
Choreas and Huntington's disease
Atypical Parkinsonism syndromes: Genetic PD, Multiple System Atrophy, Progressive Supranuclear Palsy, Corticobasal degeneration
NETWORK
The ERN-RND Board meeting took place on 08 November 2018 in Frankfurt, Germany


Members of ERN-RND joined the EuroAtaxia Conference on 09 November 2018 in Frankfurt, Germany.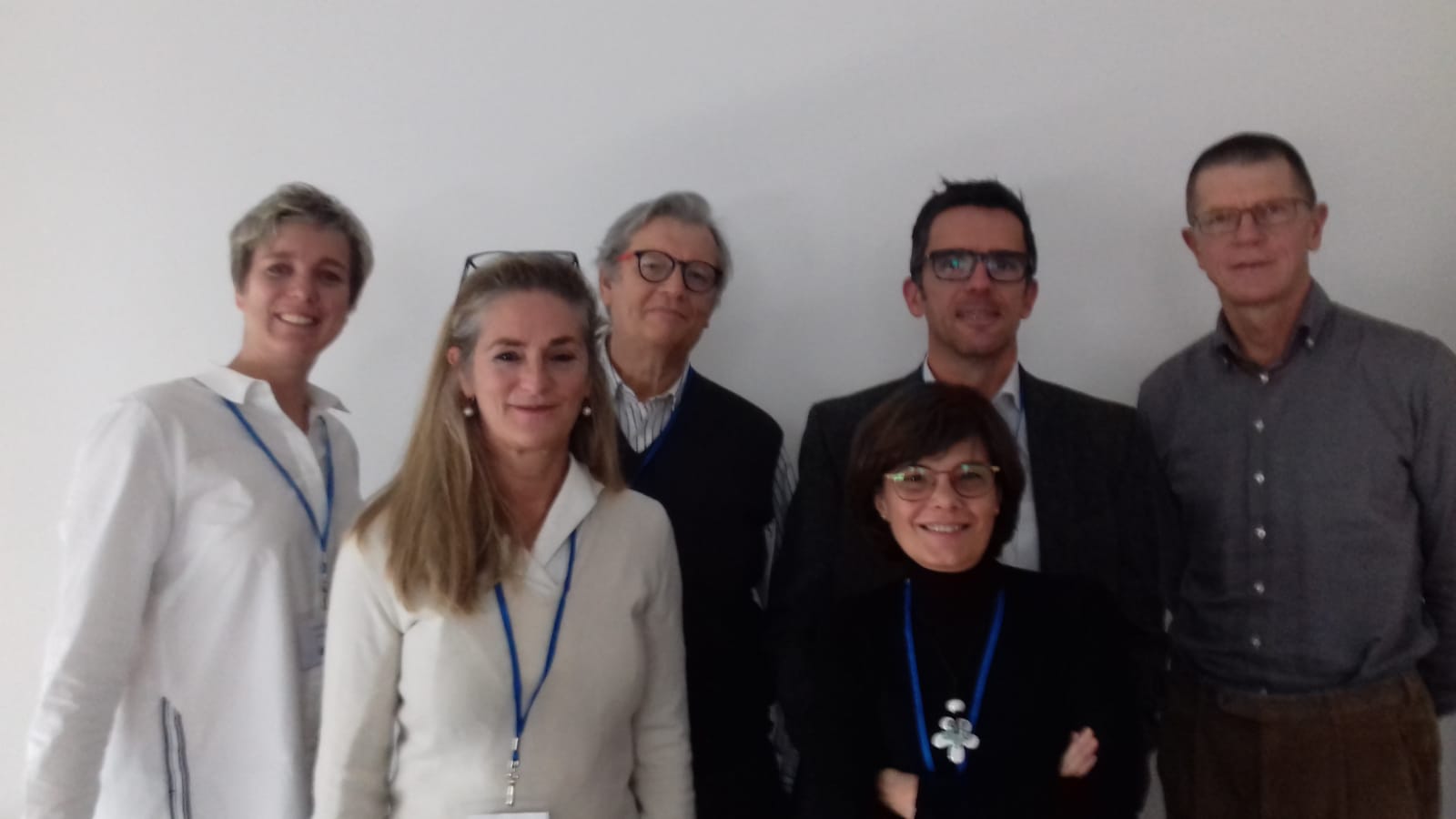 Left to right: Carola Reinhard (Tübingen), Cathalijne van Doorne (ePAG), Enrico Bertini (Rome), Catarina Mariotti (Milan), Thomas Klopstock (Munich), Thomas Klockgether (Bonn)
KNOWLEDGE
ERN-RND has affirmed the value of the Ataxia-UK guideline "Management of the ataxias towards best clinical practice" (Ataxia UK, 3rd edition, July 2016). The guideline aims to provide recommendations for healthcare professionals on the diagnosis and management of people with progressive ataxia. You will find more information on our website.


The second ERN-RND winter school will take place in Budapest from 17-19 January 2019. The topic will be Hereditary white matter diseases: Clinic, genetic, therapy.


CPMS
The Clinical Patient Management System (CPMS) is a secure web-based application to support European Reference Networks in the diagnosis and treatment of rare or low prevalence complex diseases across national borders. The ERN Experts (from one or more ERNs) will gather in multidisciplinary panels and use CPMS to carry out e-consultations of rare and complex cases. There is one defined use case for each of the 6 Disease Groups within ERN-RND. Guest experts from centres that are not part of the ERN can also be invited to the panel.


Panels are composed of experts with complementary expertise, which is essential for solving complex cases in the field of rare diseases and providing the best possible healthcare.


The ERN-RND is currently rolling-out the use of the CPMS. The ERN experts are getting familiar with the various functionalities of CPMS such as enrolling patients, using the different possible data sets in order to describe the patient comprehensively and present him/her to the other panel members in order to receive advice on diagnosis or treatment.


To find out more about the thinking behind the platform and how we expect it to work and be used, the European Commission has produced this short video.


You can find a CPMS user-guide and links all relevant information on our website, including Registration and Login to CPMS, Consent forms and the approval by the EC data protection officer.
ERN-RND on Facebook, Twitter and YouTube
The ERN-RND is on Facebook, Twitter and YouTube. Our Twitter handle is @ERN_RND and you can also use the hashtag #ernRND.
Please like us, follow us, subscribe, share and retweet!


Receiving the ERN-RND newsletter
ERN-RND Coordination team