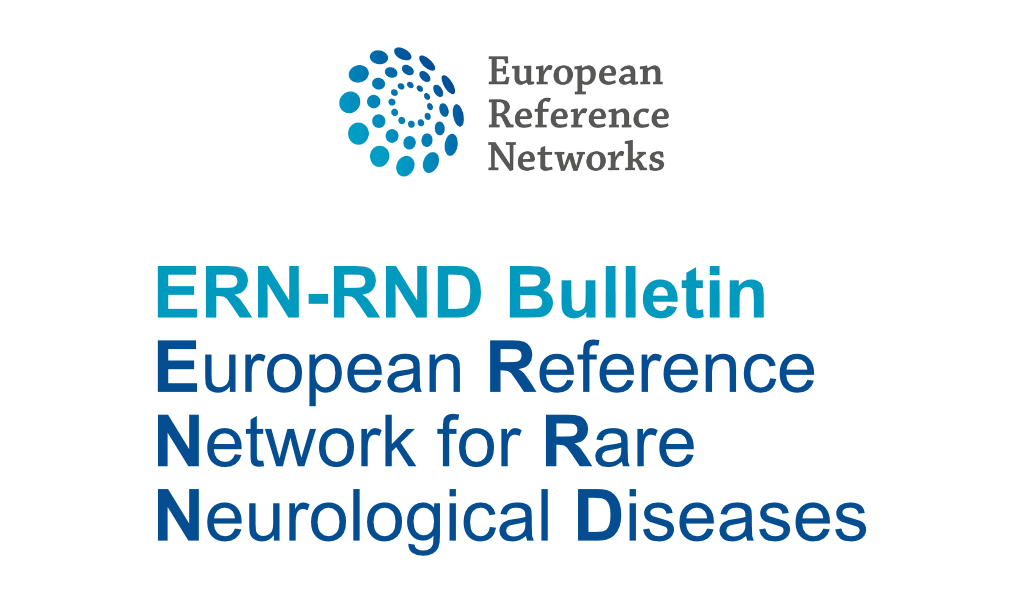 New CPMS helpdesk
Meetings
Documents
EQA NGS
Upcoming webinars
ERN-RND & EPNS Winter School

CPMS

Funding
ERICA WP5 Survey
IRDiRC Telehealth Task Force.
Events
Research articles
Acknowledgement
NEW CPMS HELPDESK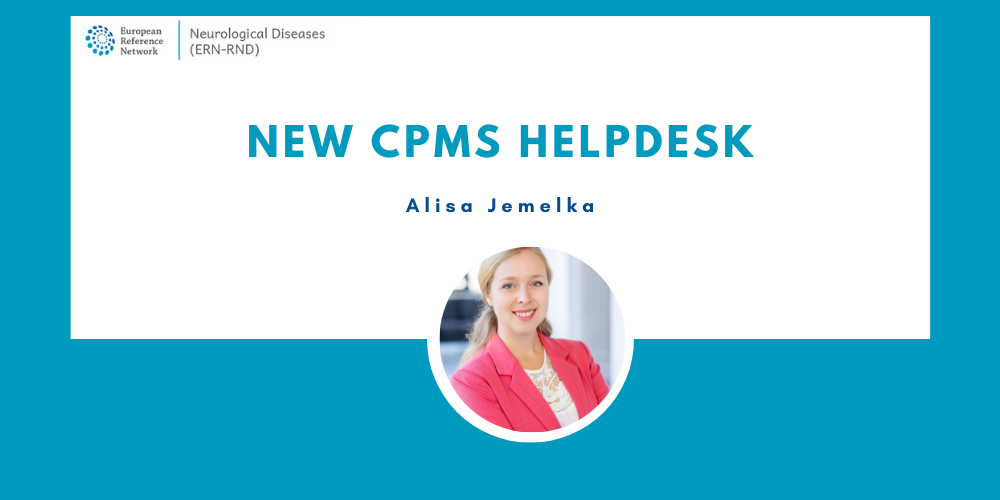 ERN-RND warmly welcomes Alisa Jemelka, our new CPMS helpdesk!


As health manager, she recently started at the Centre for Rare diseases at University Medical Centre Schleswig-Holstein, Germany. From November on, Alisa will join Sanja Hermanns and Tamara Martin in supporting the Clinical Patient Management System (CPMS), the secure IT-Platform used by ERN-associated clinicians across Europe to discuss patient cases via e-consultation.


MEETINGS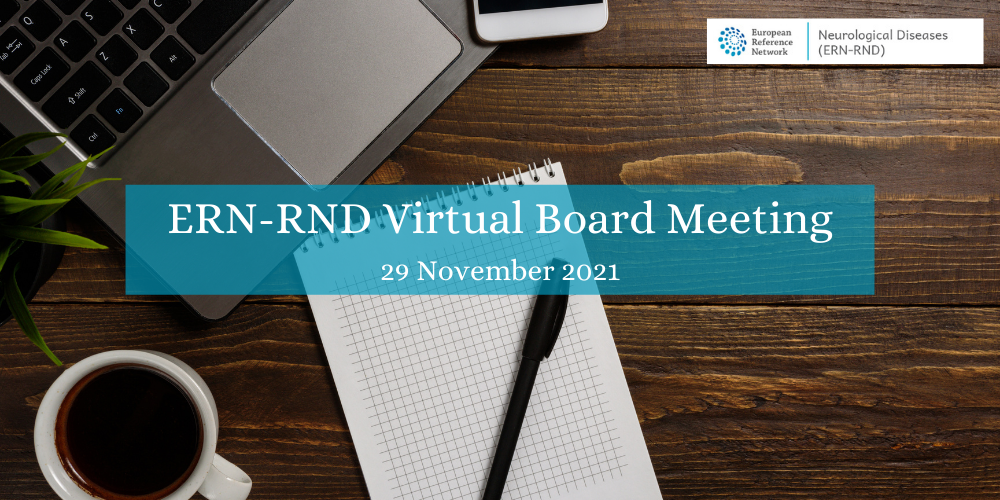 ERN-RND board meeting (fall)
Monday 29 November, 13.00 - 17.00 CET
Online via Zoom
DOCUMENTS

Minutes DG meetings September & October 2021

Minutes call guideline atypical PD - 08 November 2021
EQA NGS

The pilot scheme for an External Quality Assessment of RND diagnostics using NGS has started.

ERN-RND has set the goal of increasing the number of patients with RND that receive a diagnosis. One way to achieve this is to increasingly use Next Generation Sequencing (NGS) for diagnosis of RNDs, and that is happening across HCPs of ERN-RND. Different laboratories use different NGS approaches for their genetic diagnosis, and there is no existing standard methodology to assess the quality a genetic NGS diagnosis of RND while the NGS diagnosis of common diseases has benefitted from EQA for years.

This lack of a standard to measure quality is the reason that ERN-RND sets up an External Quality Assessment (EQA) of NGS for RND diagnosis. To start this, ERN-RND has started a pilot scheme for an EQA of NGS diagnosis of RND. The pilot scheme is meant to be followed by the participation of all ERN-RND HCPs in the EQA scheme. The EQA pilot scheme was started in Spring and will end by February 2022.

ERN-RND asked the European Molecular Genetics Quality Network based in Manchester, UK, (EMQN) to run the scheme as EMQN is running a wide range of schemes for HCPs in many EC and overseas countries. EMQN Deputy Director Nicola Wolstenholme and Holm Graessner agreed to ask 20 ERN-RND HCPs to participate in the pilot. Next, we were very grateful to find experienced clinicians to volunteer as scheme organizer and assessors: Aleš Maver (Ljubljana), as organizer, Fran Borovečki (Zagreb) and Katja Lohmann (Lübeck) as assessors. The 20 HCPs participating in the pilot scheme have each received aliquots of three DNA samples along with the corresponding fictitious health file and are now working on the NGS diagnosis. The assessors will mark the results and EMQN can send an assessment back to the HCPs that is strictly confidential and revealed only to the individual HCP.
UPCOMING WEBINARS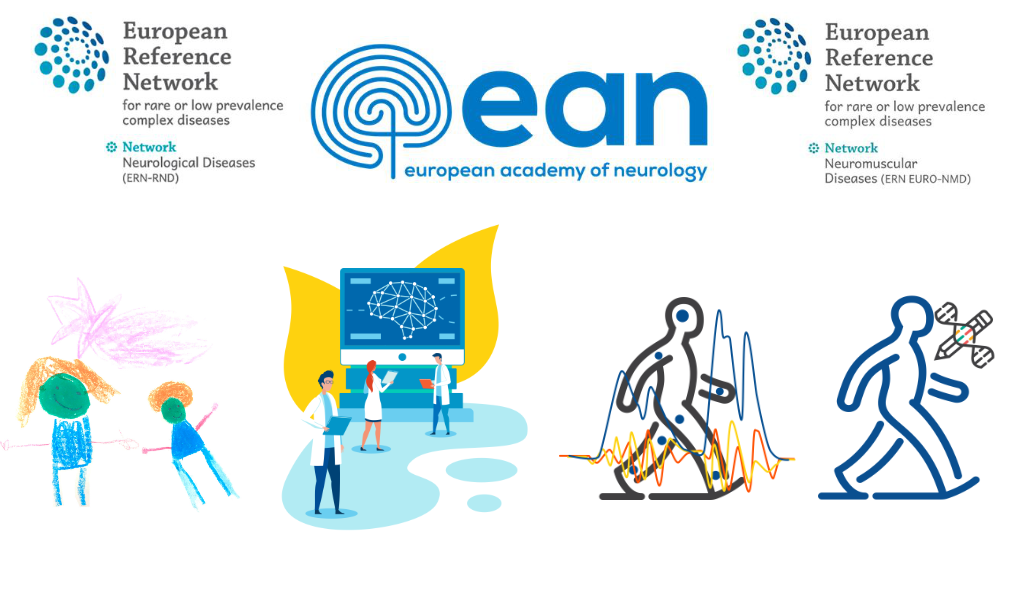 Upcoming ERN-RND, ERN EURO-NMD and EAN joint webinars:

ERN-RND webinar, 23 November 2021, Pure autonomic failure: really that pure? by Alessandra Fanciulli, Innsbruck Medical University, Austria. Sign up here.
ERN-RND webinar, 7 December 2021, Deep brain stimulation in children with acquired dystonia by Anne Koy, Cologne, Germany. Sign up here.
EURO-NMD webinar, 16 December 2021, Palliative Care in Neuromuscular Disorders by Tracey A Willis and Derek Willis, Robert Jones and Agnes Hunt Orthopaedic Hospital, UK, and Severn Hospice, UK. Sign up here.
ERN-RND & EPNS Winter School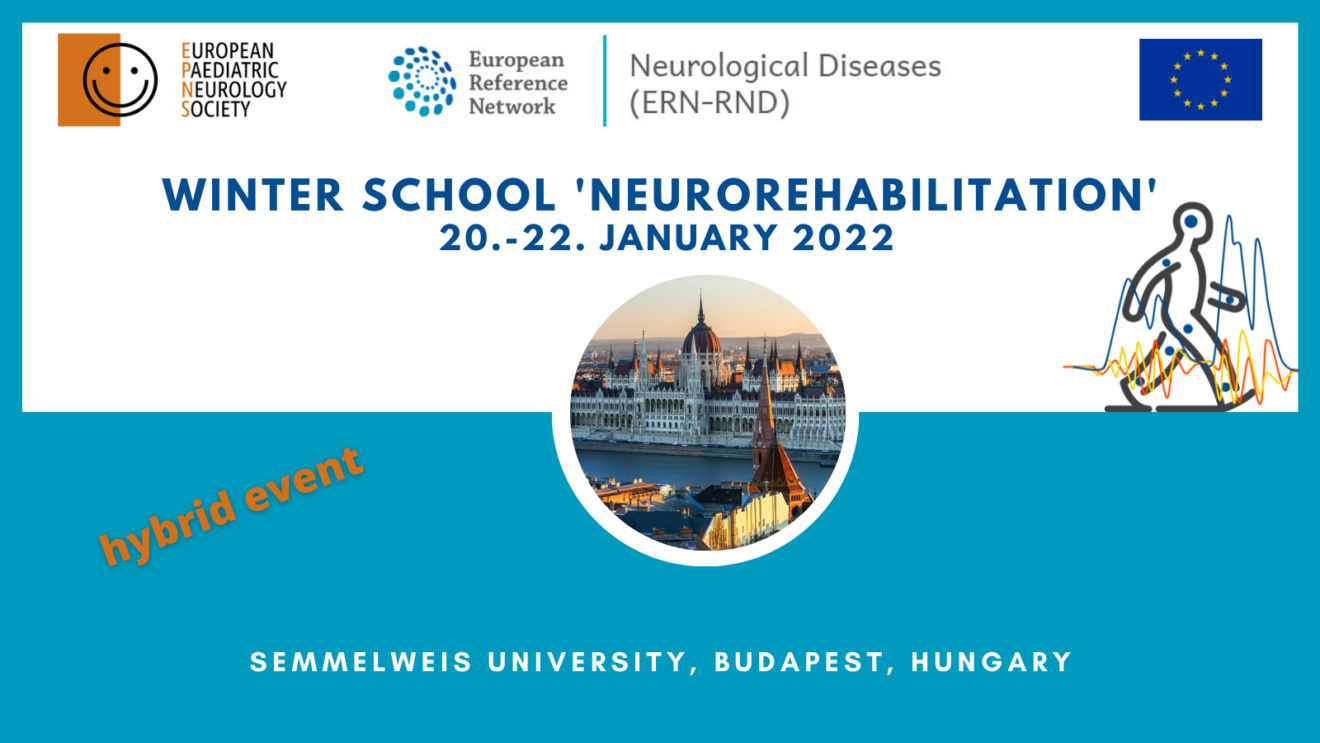 The 3rd
ERN-RND Winter School in collaboration with EPNS
is dedicated to rehabilitation issues in patients with symptoms of a rare neurological disease. It is an opportunity for young neurologists/residents who are interested in rare neurological disorders to receive in-depth training from internationally-recognized rare neurological disease experts.
Registration is op

en until Sunday 21 November. Find all in

formation on our website.
CPMS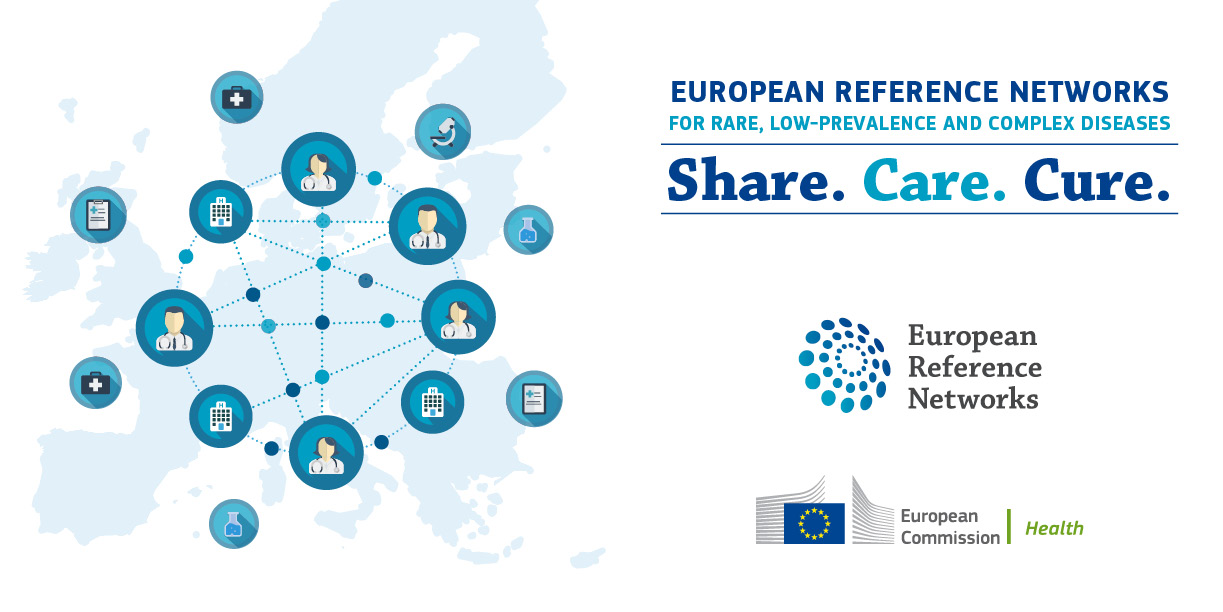 CPMS Case discussions jour fix
Recently, regular Online Case Discussions were added to the ERN-RND activities. Any clinician from the ERN-RND network is welcome to join, contribute to the discussion and learn from the approaches of their colleagues.


You would like to contribute with a case to the discussions?
Please contact us ASAP!


Ataxia and HSP (unsolved & complex cases):
18.11.2021, 16:00 – 18:00 CET


Leukodystrophies (unsolved & complex cases):
25.11.2021, 16:00 – 18:00 CET


Atypical Parkinsonism (unsolved & complex cases):
Case submission still possible
02.12.2021, 16:00 – 18:00


Choreas and Huntington's disease (unsolved & complex cases):
Case submission still possible
17.12.2021, 10:00 – 12:00


More information and registration via

this link

.
FUNDING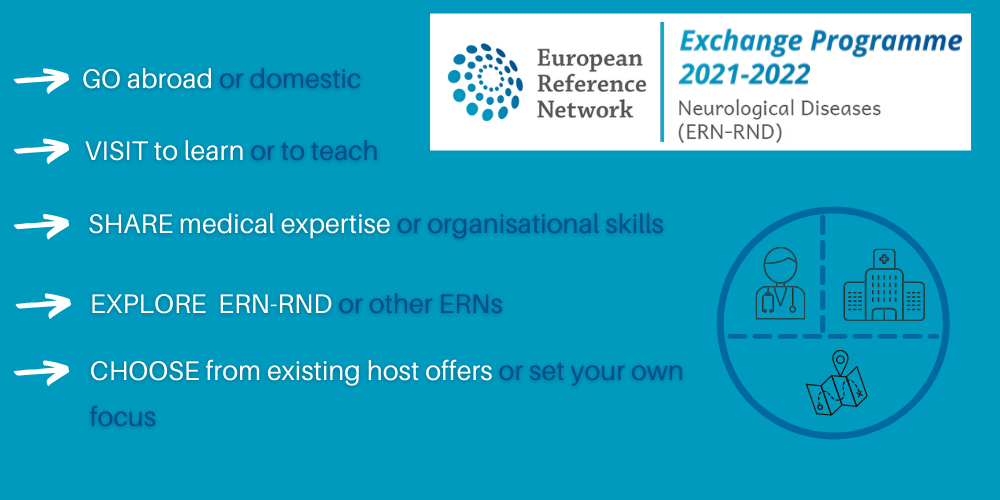 ERN-RND Short Exchange Programme: call for applications with clinical objectives!
Until August 2022, healthcare professionals (clinicians, nurses, physiotherapists, etc.) affiliated to ERN institutions (Full Members or Affiliated Partners) can receive organizational and financial support for secondments with clinical focus lasting up to four weeks in ERN expert centres other than their home institution, supporting the sharing of knowledge and stimulating collaboration.


You already made plans to visit another ERN centre? Apply any time (but at least eight weeks prior to your trip) via our online portal

.




You want to explore ERN-RND but do not know where to go? Check the ERN-RND host offers on neurorehabilitation, on

autonomic failure in atypical parkinsonism,

and on DBS for Dystonia on our website or contact us to find a suitable host centre from the network for your exchange need.


As increasing vaccination rates and the EU Digital COVID Certificate finally allow safe travelling within the EU again, we are looking forward to your application!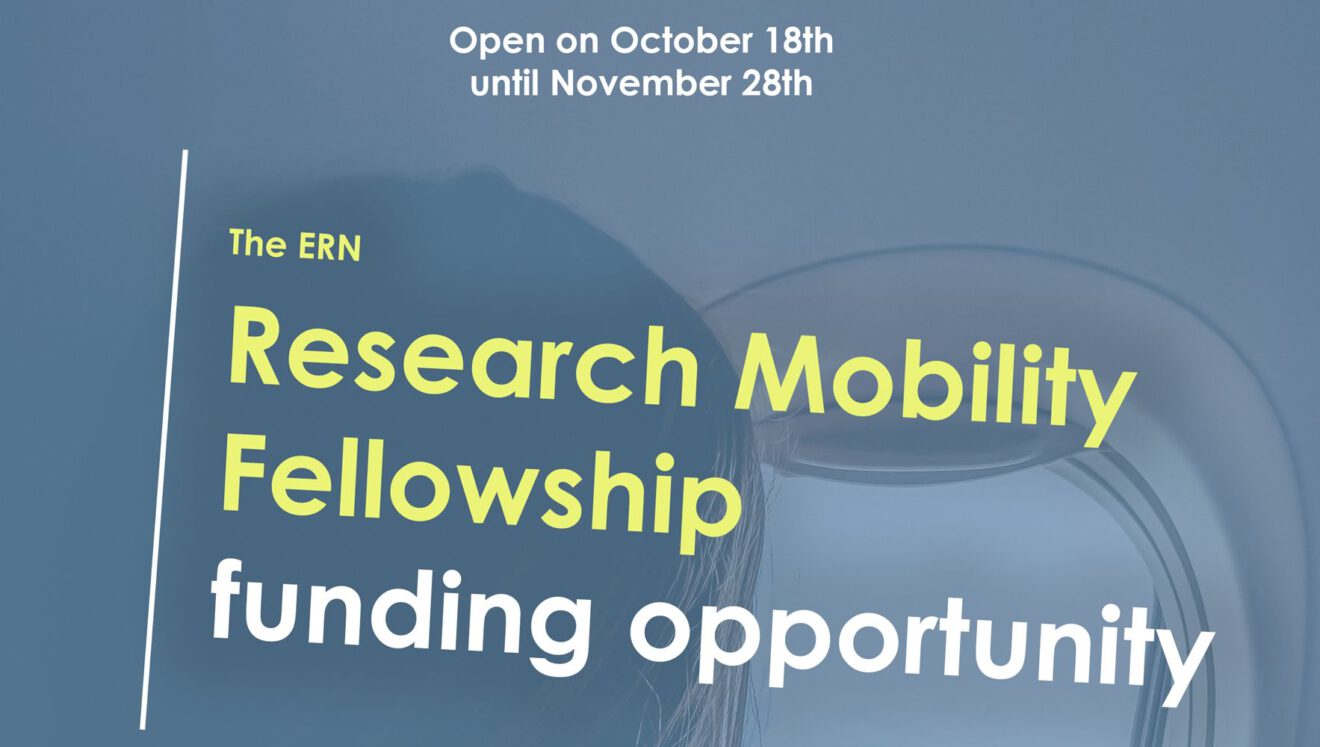 The EJP RD Research Mobility Fellowships funding opportunity is now open until November 28th! The call aims to support PhD students, Postdocs and medical doctors in training to undertake scientific visits fostering specialist research training outside their countries of residence.


The exchange can be carried out within the same ERN (Full Members and Affiliated Partners), between different ERNs (Full Members and Affiliated Partners) and between ERN Full Members / Affiliated Partners and non-ERN institutions.
Either home or host (secondment) institution must be a Full Member or Affiliated Partner of an ERN at the time when the application is submitted, as well as during the proposed period of the training stay.


Successful applicants should acquire new competences and knowledge related to their research on rare diseases, with a defined research plan and demonstrable benefit to the ERN of the home and/or host institution.


The research mobility fellowships are meant to cover stays of 4 weeks to 6 months duration.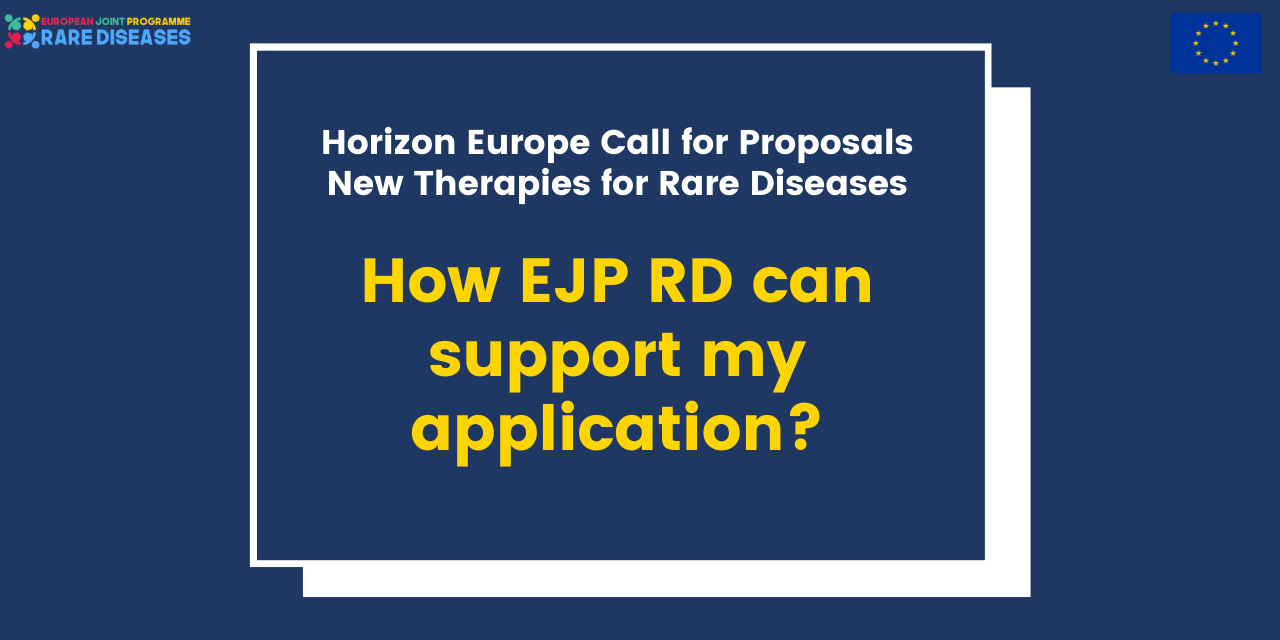 Get EJP RD's support on your application for the Horizon Europe Call for Proposals: Development of new effective therapies for rare diseases
As part of EJP RD's support for rare disease research, multiple services are available to aid in the Horizon Europe Call for Proposals: Development of new effective therapies for rare diseases.


Data FAIRification: making resources Findable, Accessible, Interoperable and Reusable for humans and machines.
The Clinical Studies Support Office can assist with the design of clinical trials both in terms of project planning (site selection, cost evaluation etc) as well as study design (methodological and statistical methods).


Mentoring for translational research

to design proposals from bench to bedside. Our range of experts can assist on a number of topics and review proposals to increase their impact.
ERICA WP5 Survey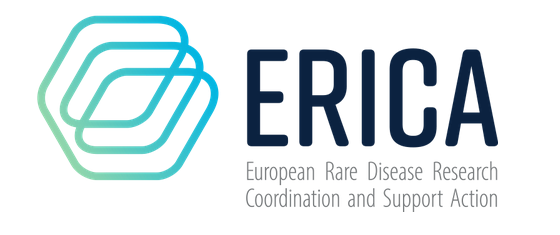 ERICA WP5 - Translation and Innovation plans to organize a series of Webinars and Workshops. Topics selection will rely on RD community needs and will be guided by this survey.


The survey aims to understand the current research activities in the RD community, to identify the knowledge gaps and (educational) needs from the different ERNs and to find success stories that might help guide and support others in the areas of proof-of-concept stage, preclinical research, clinical research and drug development.


Completing the survey will not take more than 10 minutes. The deadline for submitting the survey is November 30th, 2021.
IRDiRC Telehealth Task Force

IRDiRC is currently seeking members and experts to populate the Telehealth Task Force.


Please send in your nomination(s) by
30 November 2021
. Should a candidate be shortlisted, we will reach out to them to request for their CV, biosketch, and letter of motivation.
For further information about this Task Force, you can contact us.
EVENTS
Ataxia Global Initiative online symposium: 'Getting ready for clinical trials'
Date: 22 & 23 November 2021
Venue: Online


The first Ataxia Global Initiative Symposium will take place on Monday 22 & Tuesday 23 November this year. During this meeting, you can enjoy keynote talks on various topics, as well as hear the latest on the AGI projects and working groups.


In the last year five workshops were organised to discuss the perspectives and concrete actions to be put in place in view of the integration of ERNs in the Italian national health system, focusing on the needs of the rare disease Italian community. The workshops addressed 5 main topics that are relevant and transversal across the ERN Community: patient involvement, care pathways, education and training, clinical trials and research and guidelines.


In this final event, there will be a discussion on the points raised during the workshops and to provide an important opportunity for rare disease stakeholders to network and understand more about the ERNs. It will be attended by rare disease coordinators of Italian regions, patients' associations, hospital managers, health directors/chief medical officers, Rare Disease Registry and rare disease centres managers, political representatives, pharmaceutical industries, general practitioners, etc. Every Italian stakeholder involved in the rare diseases field will be very welcome to attend the event.


RESEARCH ARTICLES
Once we are made aware of a new publication to which an ERN-RND member has contributed, we post the link to it in the news section of the ERN-RND website here.
You can also email us directly to let us know that you have recently published a research article.
ACKNOWLEDGEMENT
Please use one of the sentences below to acknowledge ERN-RND in all publications/presentations/clinical trials etc. (this document can also be found on the Collaborative Platform).
If possible, the logo should also be displayed.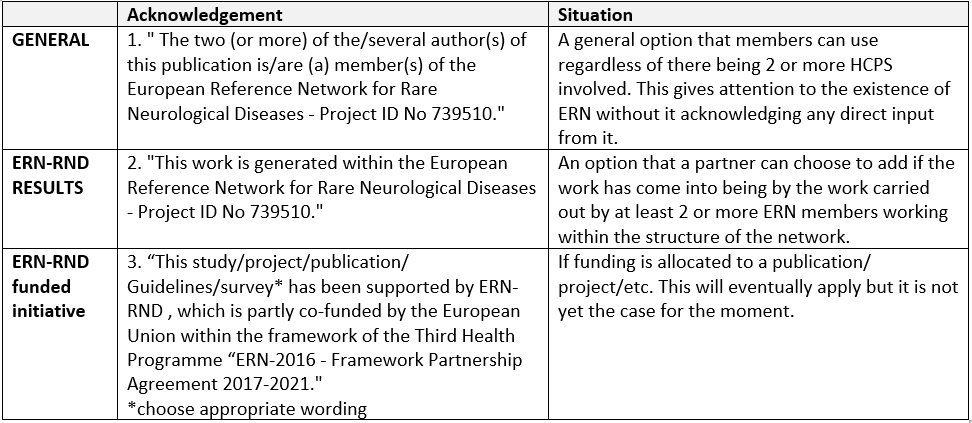 ERN-RND Coordination team
This is an internal email which was sent to ERN-RND full members, affiliated partners and ePAG patient representatives.