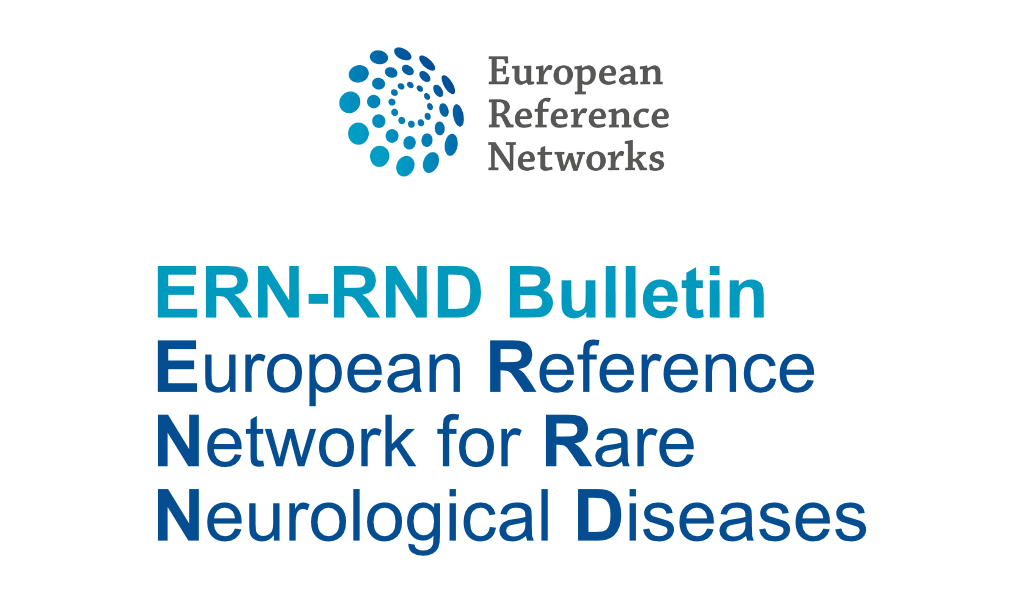 New members
Documents
Collection of indicators
Upcoming webinars

CPMS

Funding
Events
Job opening: PhD student
Research articles
Acknowledgement
Season's greetings!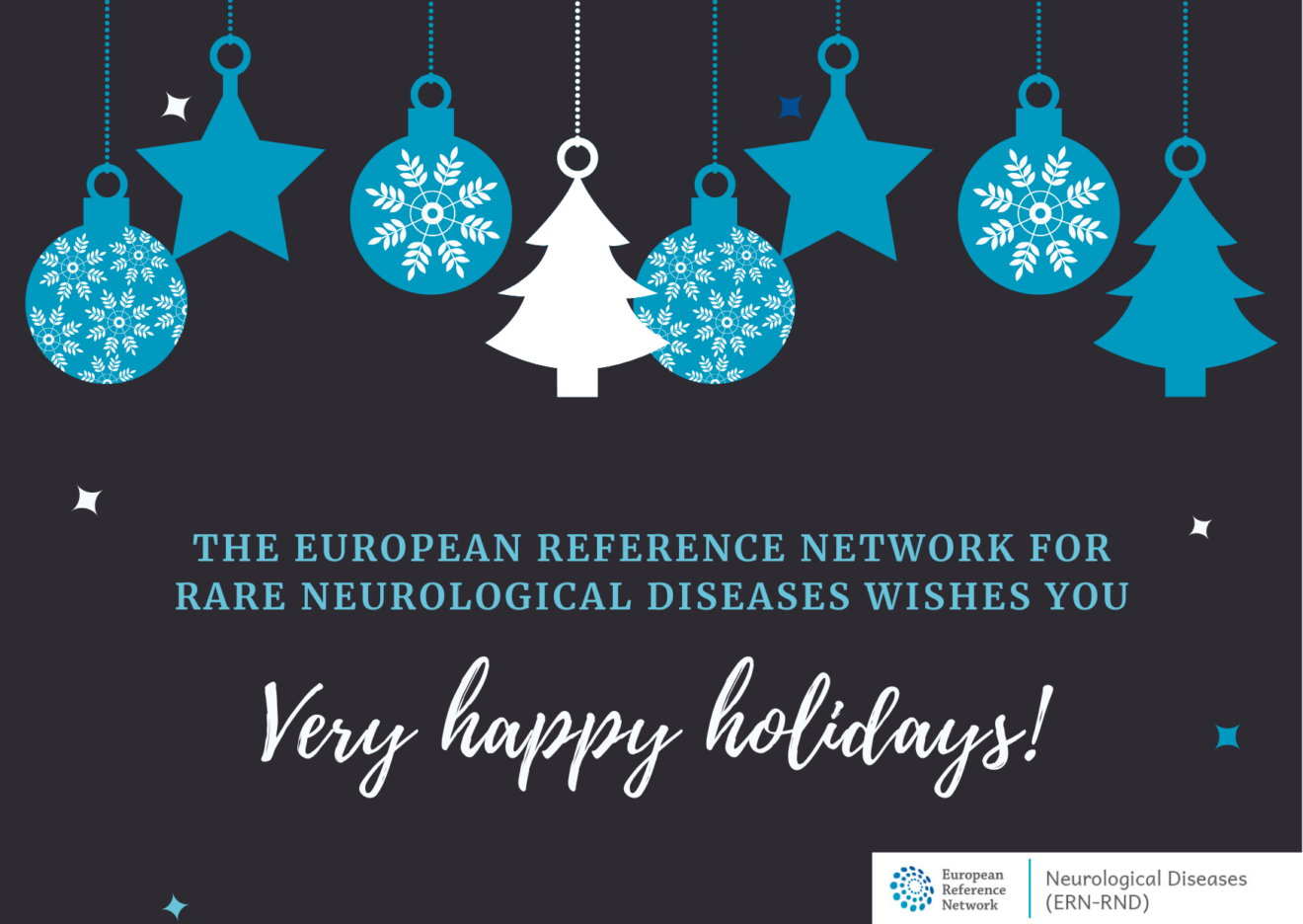 2021 has proven another COVID-19 dominated year. We want to thank you for all your efforts for ERN-RND this year and hope you will have the opportunity to take a break during this holiday season.
Starting in 2022, we will focus on expanding ERN-RND, both in size and timeframe, and integrating ERN-RND in national healthcare systems. We can't do this without your continuing support. We look forward to working with you to improve ERN-RND even further.
the ERN-RND coordination office
NEW MEMBERS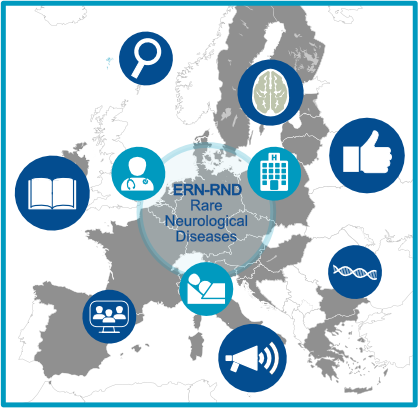 ERN-RND welcomes 33 new members! Proper introductions will follow in January, but for now you can find the list of new members here.
DOCUMENTS

Minutes call MLD Task Force - 20 October 2021

Minutes WG Management of Transition - 21 October 2021

Minutes call Neurorehabilitation - 15 November 2021

Minutes Board Meeting - 29 November 2021

Minutes call Guideline Atypical PD - 10 December 2021
COLLECTION OF INDICATORS

THE ERN-RND COLLECTION OF INDICATORS FOR Q1+2 2021
Why are indicators collected every six months?
The European Commission monitors the performance of the 24 ERNs by means of collecting indicators from them every six months. The indicators collected are outcome indicators for progress towards these goals:
(1) European coverage,

(2) good access to HCPs, (3) good outcomes of diagnosis, (4) good capacity of care providers, (5) good research, (6) good access to high-quality care, (7) good spread of knowledge.
# of new patients, # of panels in CPMS, # of educational activities incl.webinars, # of clinical trials /studies, # of publications acknowledging ERN-RND, # of guidelines (adopted+written), # of congresses attended, and # of website hits.
What numbers have been collected across all HCPs (full and affiliate members) for Q1+2 of 2021?


UPCOMING WEBINARS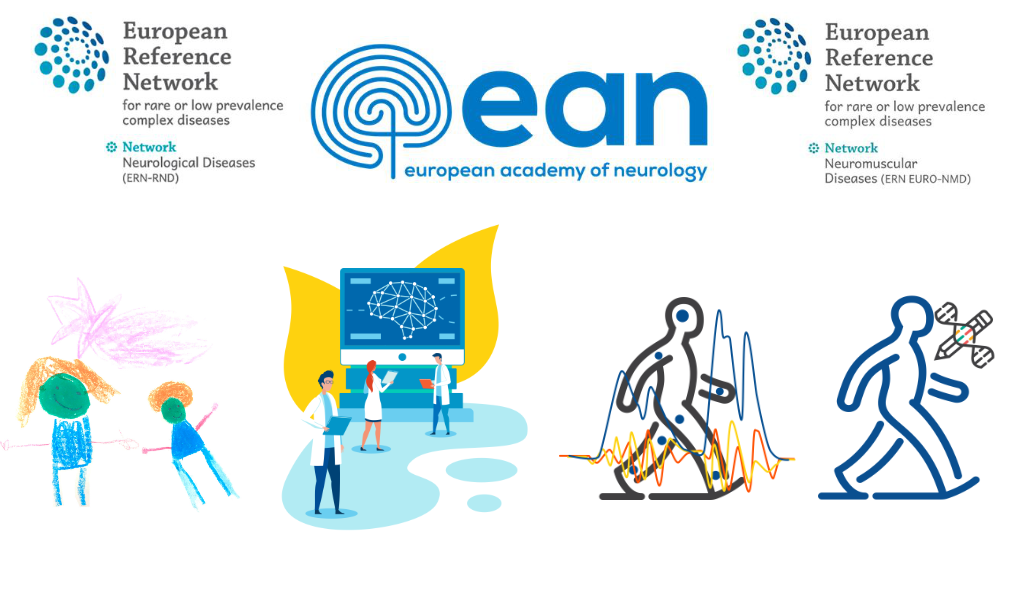 Upcoming ERN-RND, ERN EURO-NMD and EAN joint webinars:
ERN-RND webinar, 11 January 2022, Anti-spastic therapies in Hereditary Spastic Paraplegia by Marcondes C. França Jr., University Campinas (UNICAMP), Brasil. Sign up here.
ERN-RND webinar, 25 January 2022, ASO RNA splice modulating therapies for genetic brain disorders by

Willeke van Roon-Mom

,

University of Leiden, the Netherlands

. Sign up here.
EURO-NMD webinar, 27 January 2022, Childhood onset Charcot-Marie-Tooth disease by Isabella Moroni,

Fondazione IRCCS Istituto Neurologico Carlo Besta, Milan, Italy

. Sign up here.
CPMS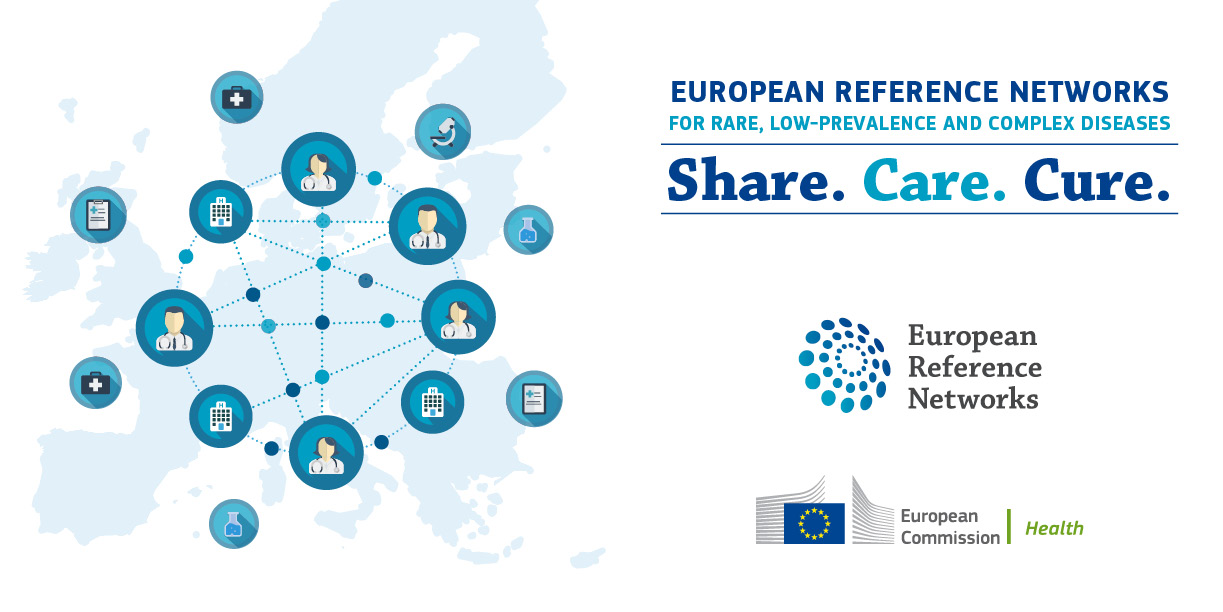 "In CPMS, I have contributed on both sides, first as an expert and also by presenting a clinical case. I have already used the previous CPMS, and the new one is more user-friendly. Preparing a clinical case for the current CPMS takes about the same amount of time as for other types of meetings." – Juan Dario Ortigoza Escobar, Barcelona


CPMS online case discussions jour fix
Recently, regular Online Case Discussions were added to the ERN-RND activities. Any clinician from the ERN-RND network is welcome to join, contribute to the discussion and learn from the approaches of their colleagues.


You would like to contribute with a case to the discussions?
Please contact us ASAP!


Dystonia, NBIA & Paroxysmal Disorders (disease management):
03.02.2022, 16:00 – 17:30 CET (case submissions welcome!)


Ataxia & HSP (disease management):
10.02.2022, 16:00 – 17:30 CET


Leukodystrophies (disease management):
17.02.2022, 16:00 – 17:30 CET


Atypical Parkinsonism (disease management):
03.03.2022, 16:00 – 17:30 CET


Choreas and Huntington's disease (disease management):
11.03.2022, 10:00 – 11:30 CET


Frontotemporal Dementia (disease management):
17.03.2022, 16-17:30 CET


More information and registration via

this link

.
FUNDING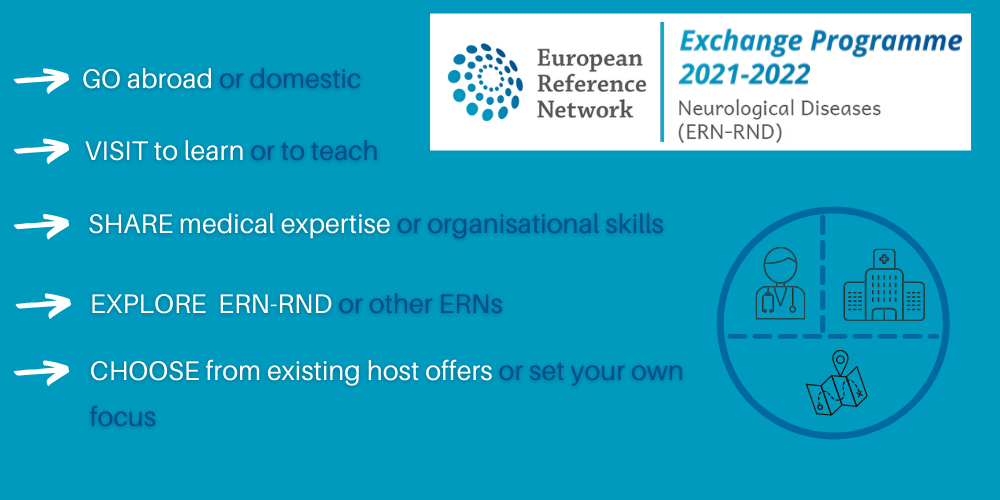 ERN-RND Short Exchange Programme: call for applications!
Healthcare professionals (clinicians, nurses, physiotherapists, etc.) affiliated to ERN institutions (Full Members or Affiliated Partners) can receive organizational and financial support for secondments with clinical focus lasting up to four weeks in ERN expert centres other than their home institution, supporting the sharing of knowledge and stimulating collaboration.
More information about the programme can be found on our website.


Due to the current COVID-19 situation, secondments in the period of December to February will not be supported by the ERN Exchange Programme.
However, the

online application portal

remains open during the winter months and we highly encourage applications for secondment in the period from March to August 2022!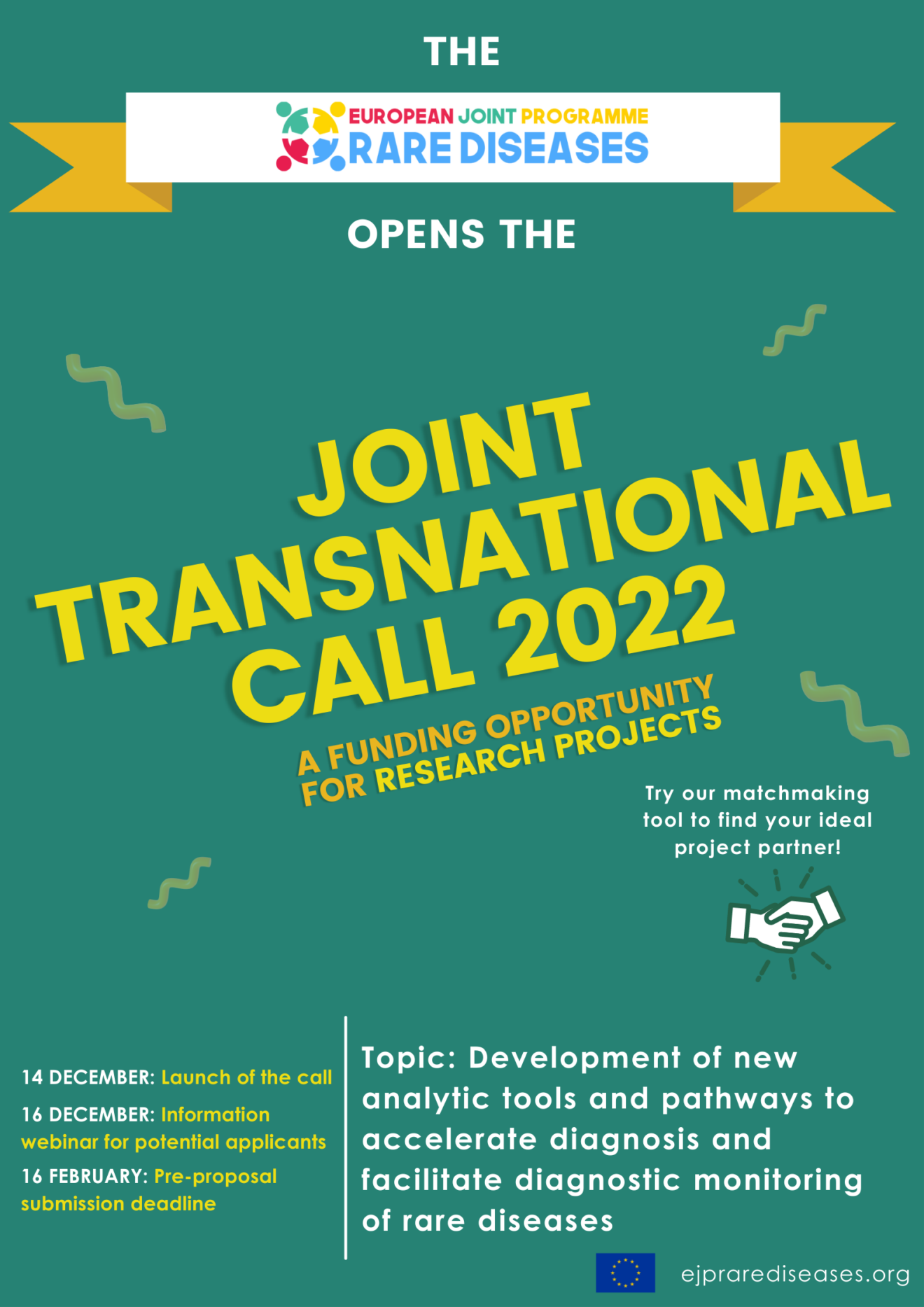 The European Joint Programme on Rare Diseases announced the official launch of the Joint Transnational Call 2022, a funding opportunity for research projects on the development of new analytic tools and pathways to accelerate diagnosis and facilitate diagnostic monitoring of rare diseases.
The aim of the funding opportunity is to enable scientists in different countries to build an effective collaboration on a common interdisciplinary research project based on complementarities and sharing of expertise, with expected impact to use the results in the future for benefit of patients


Topic: Development of new analytic tools and pathways to accelerate diagnosis and facilitate diagnostic monitoring of rare diseases


JTC2022 timetable, contact, and more information here.
EVENTS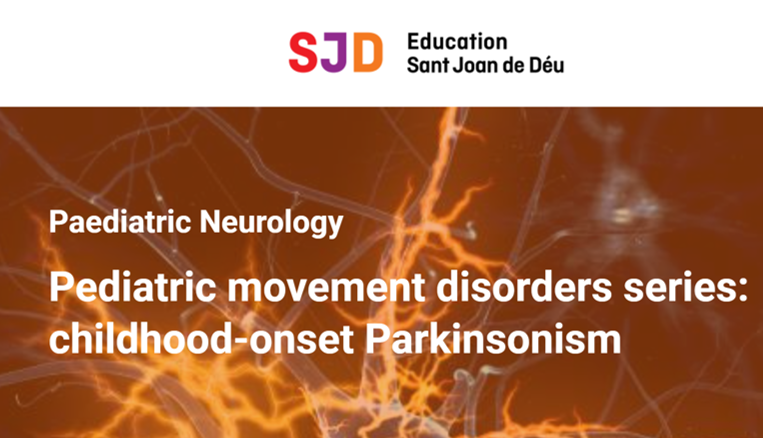 Date: 18 January 2022, 15.00 CET
Sant Joan de Déu Hospital (Barcelona) - Pediatric movement disorders series: childhood-onset Parkinsonism
Venue: OnlineVenue: Online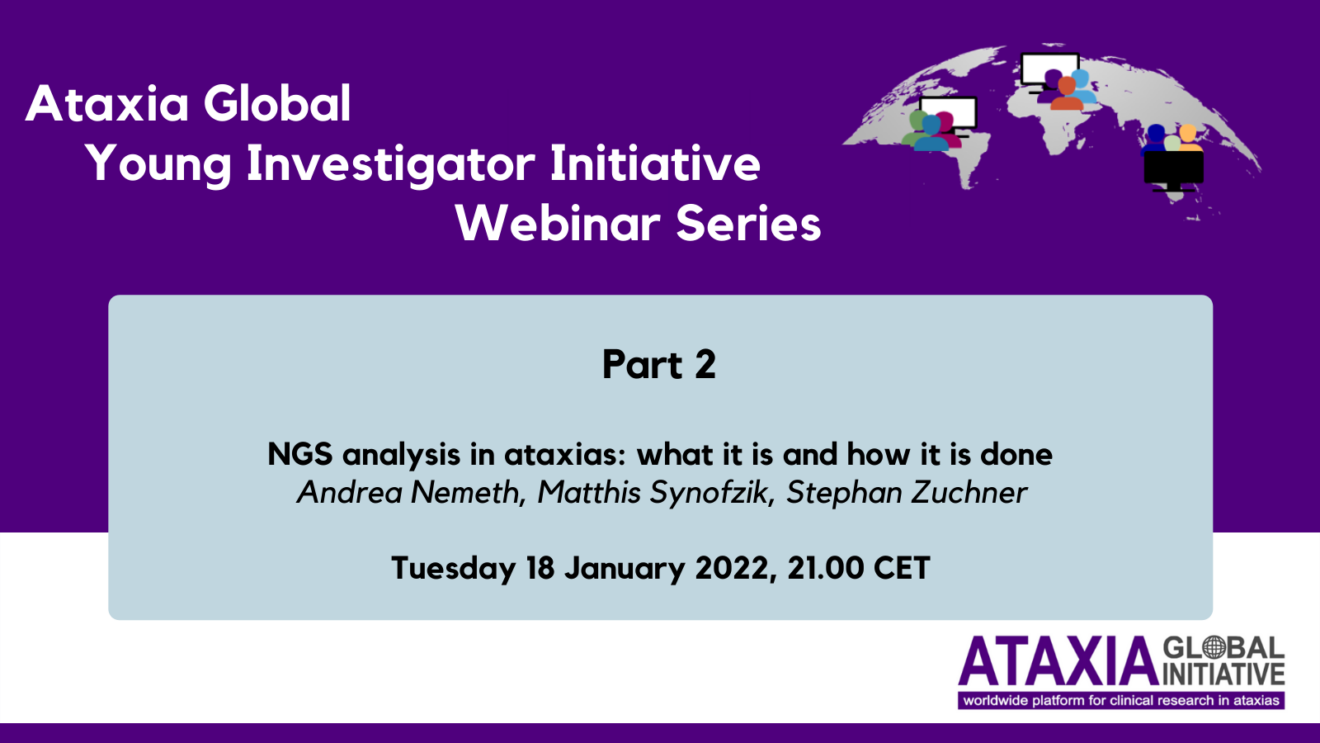 Date: 18 January 2022, 21.00 CET
AGI YII webinar: NGS analysis in ataxias - what it is and how it is done
Venue: Online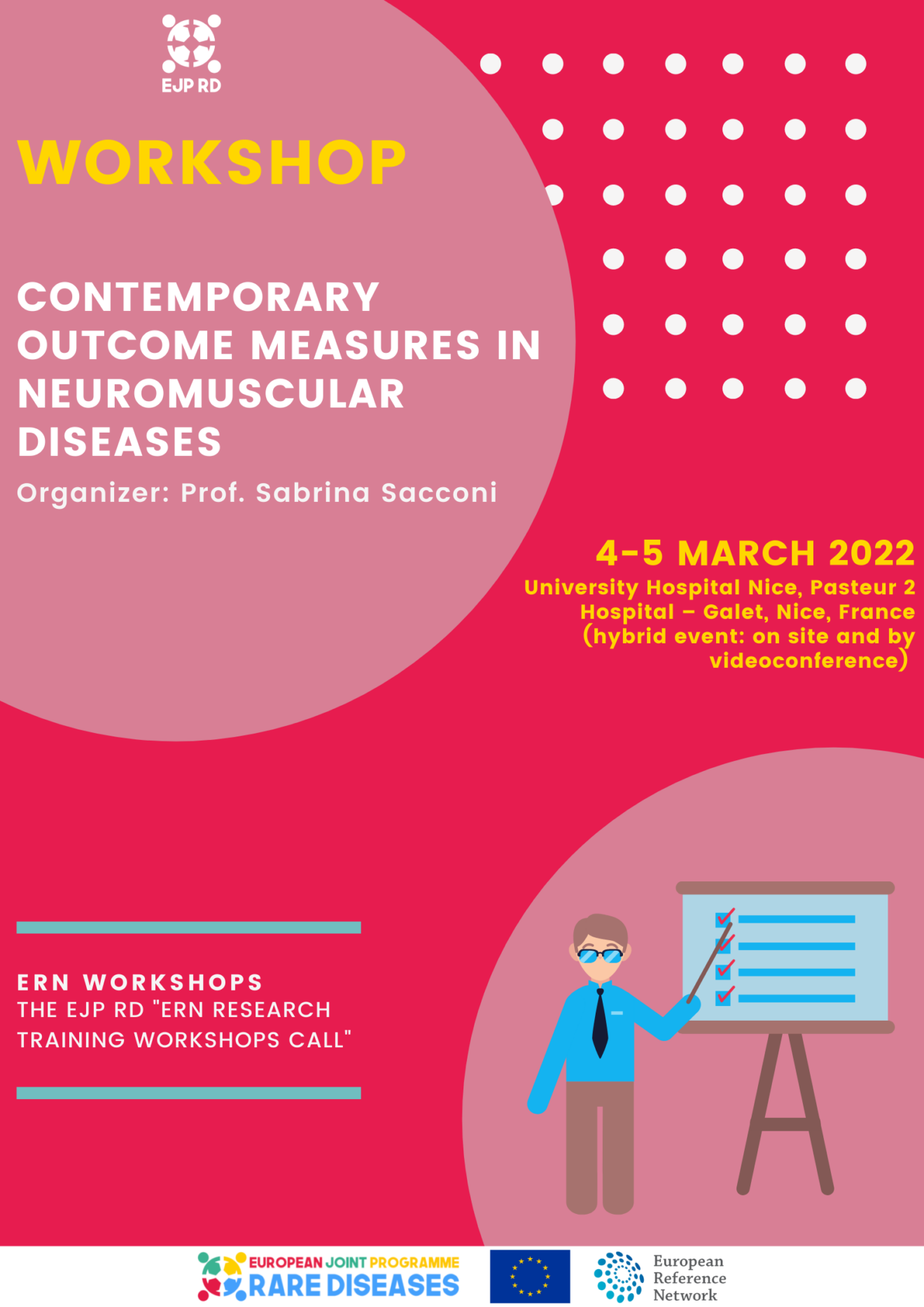 Are you interested in learning about the advancement of technologies with digital outcome measures in neuromuscular diseases?
Register before January 10th for this EJPRareDiseases funded ERN Workshop!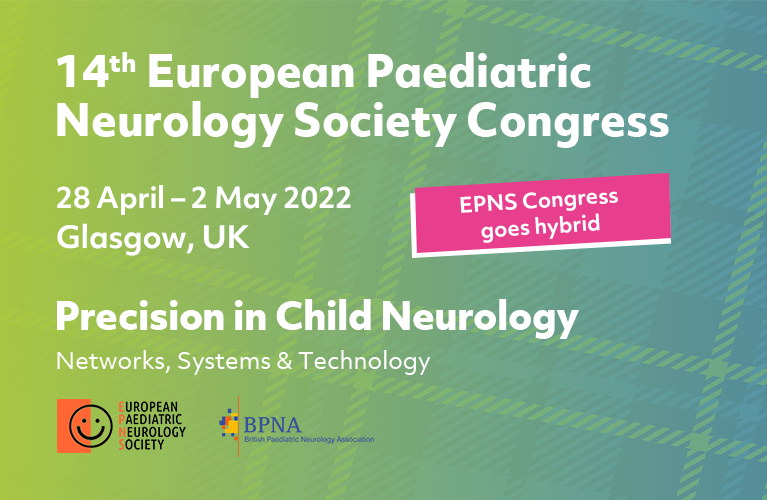 Date: 28 April - 2 May 2022
Registration for the

14

th

Congress of the European Paediatric Neurology Society (EPNS) is now open for onsite and virtual participation!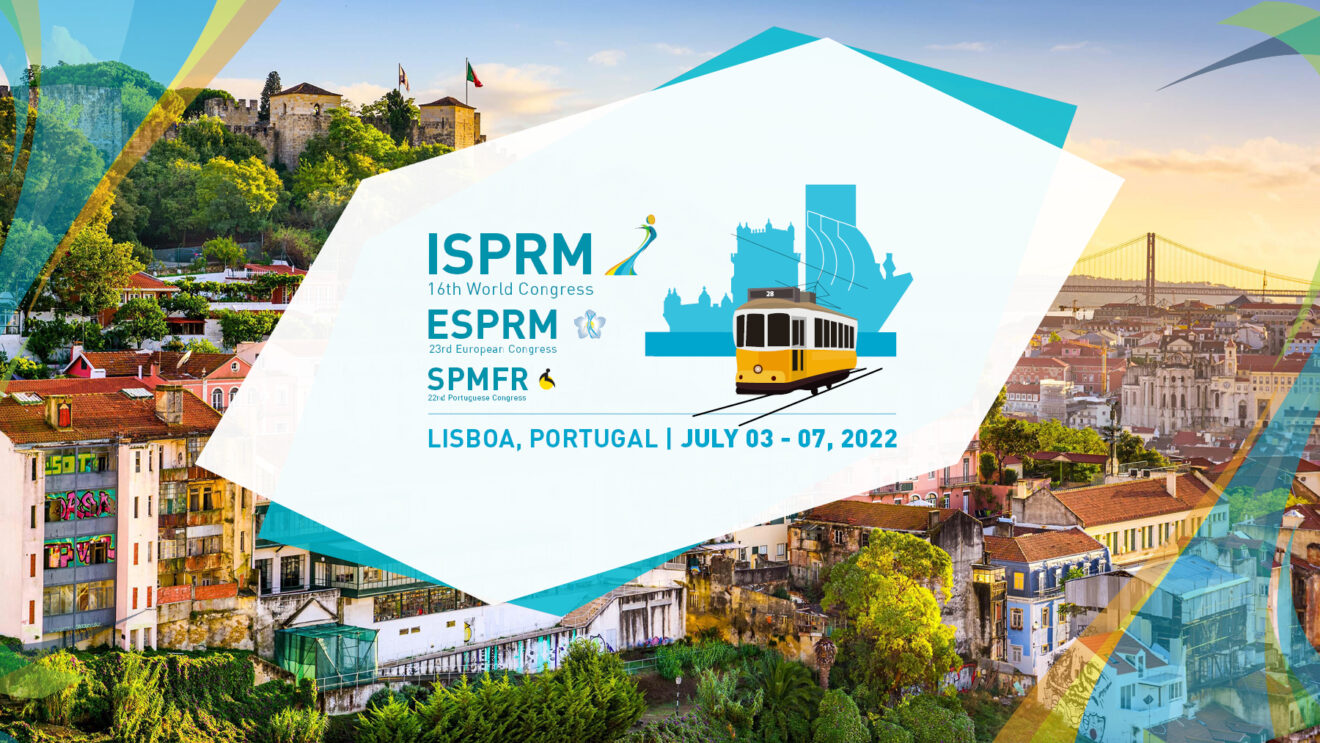 The 2022 congress in Lisbon will be the biggest PRM event in the world. For the first time the International Society Congress (ISPRM), the European Society Congress (ESPRM), as well as the Portuguese national Congress (SPMFR) will be joined in one only and incredible event.
Registration fees will be at a reduced rate until end of January 2022.
JOB OPENING: PhD STUDENT
The Center of Excellence in Decision-Analytic Modeling and Health Economics Research (CoE-DAMHER) at the Swiss Institute of Translational and Entrepreneurial Medicine (sitem-insel), led by Dr. Rowan Iskandar, and the Child and Adolescent Health Research group with the Swiss Rare Disease Registry at the Institute of Social and Preventive Medicine (ISPM) at the University of Bern, led by Prof. med. Claudia Kuehni, are looking for a PhD student in health economic evaluation of genetic newborn screening and AI-based tools for diagnosing rare diseases.
RESEARCH ARTICLES
Once we are made aware of a new publication to which an ERN-RND member has contributed, we post the link to it in the news section of the ERN-RND website here.
You can also email us directly to let us know that you have recently published a research article.
ACKNOWLEDGEMENT
Please use one of the sentences below to acknowledge ERN-RND in all publications/presentations/clinical trials etc. (this document can also be found on the Collaborative Platform).
If possible, the logo should also be displayed.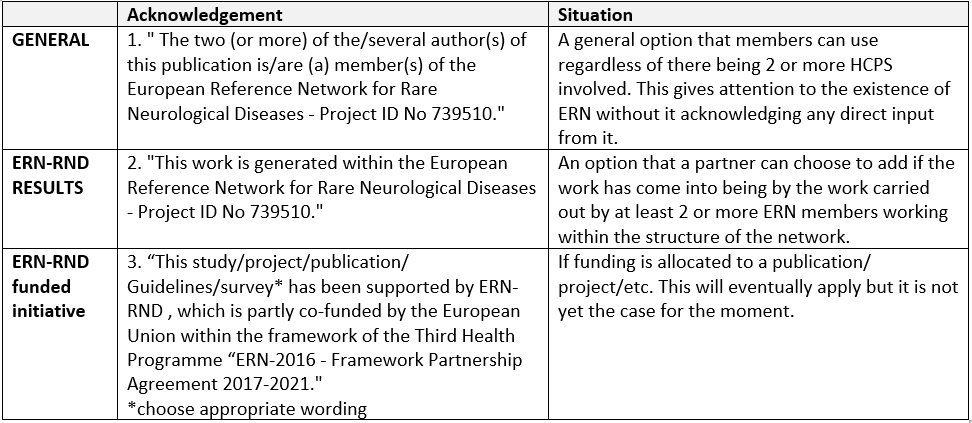 ERN-RND Coordination team
This is an internal email which was sent to ERN-RND full members, affiliated partners and ePAG patient representatives.