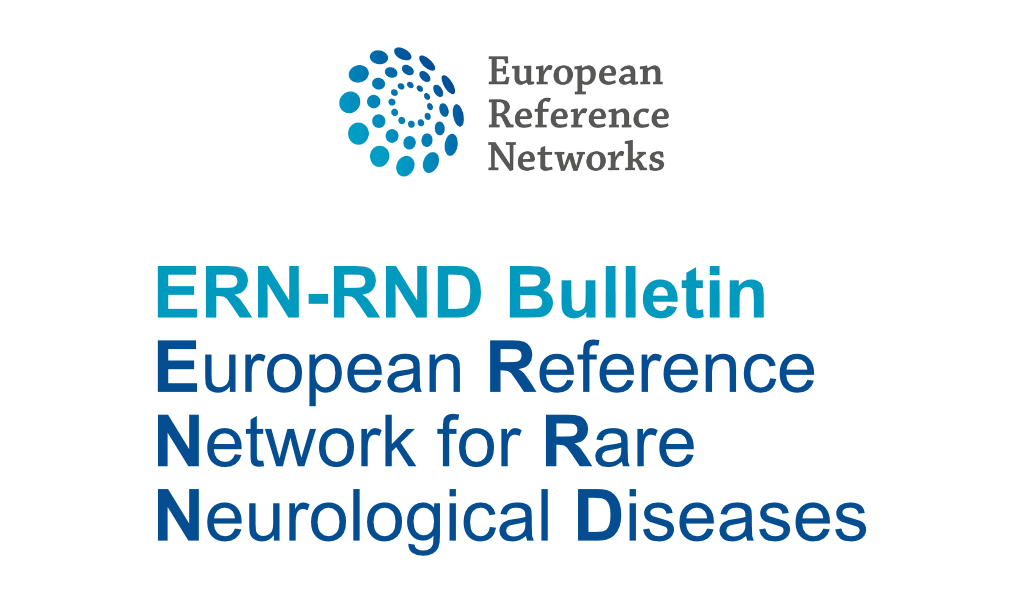 #ERNcare4Ua survey
ERN-RND Annual Meeting
Documents
Upcoming webinars

CPMS case discussions

Funding
Solve-RD
Events
Rare Disease petition
Research articles
Acknowledgement
#ERNcare4Ua survey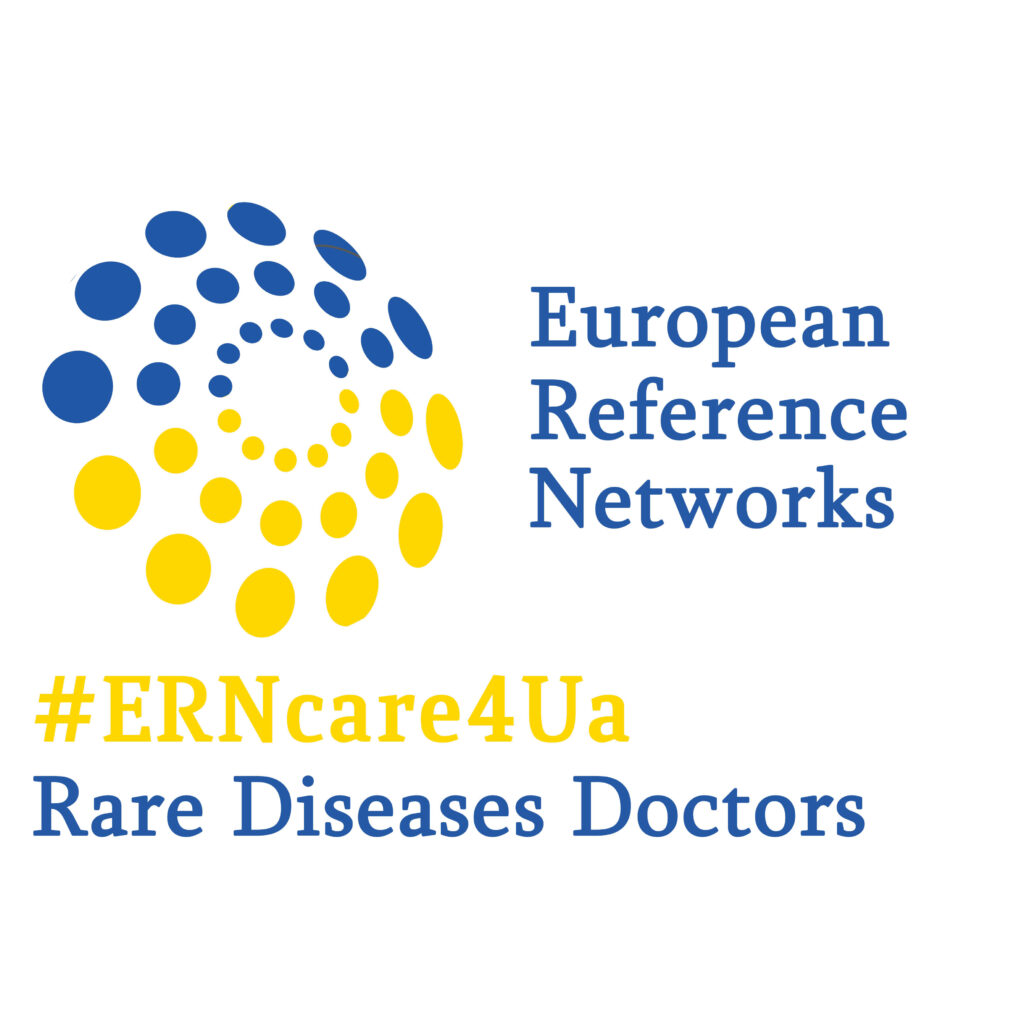 In the context of the Ukrainian crisis, as ERNs we need to know how many patients with rare diseases get care outside Ukraine. As more coordination should be soon coming it would be really important to know if initiatives are helping or not.


Please complete the survey continuously!
ERN-RND Annual Meeting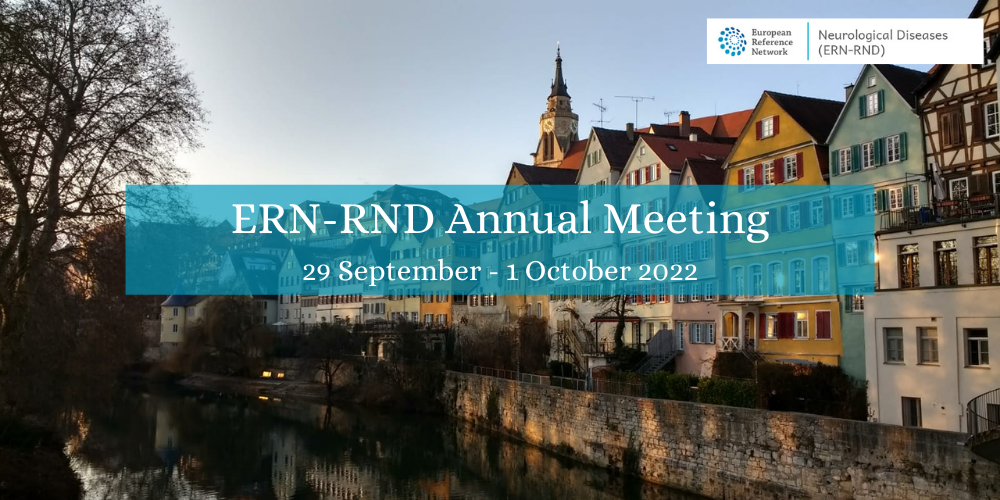 The ERN-RND Annual Meeting is scheduled for 29 September – 01 October 2022 in Tübingen, Germany. To enable participation of as many members as possible, we plan a hybrid event with one representative per HCP on-site.


Please mark your calendars – more information will follow.
DOCUMENTS

- Minutes ERN-RND Management team meeting on 11 March 2022
- Minutes Call Pediatric isseus on 22 February 2022
- Minutes Call DG Leukodystrophies and DG Ataxia and HSP on 18 January 2022
- Minutes Call HD and Choreas on 31 Junauray 2022
UPCOMING WEBINARS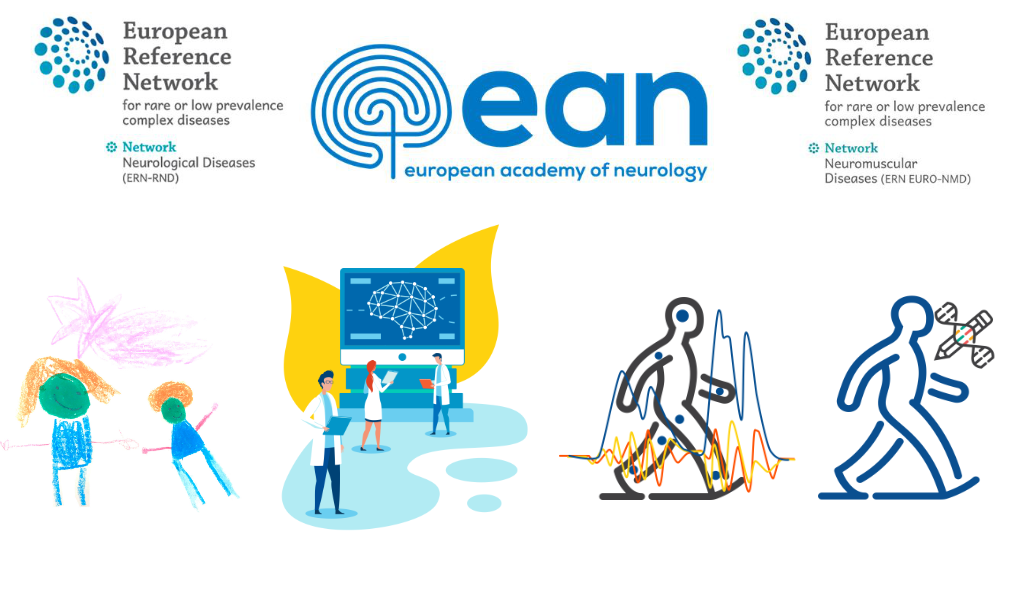 Upcoming joint webinars by ERN-RND, EURO-NMD, EAN
EURO-NMD webinar 21 April 2022, Gene therapy, cancer and neuromuscular diseases by Sabrina Sacconi, Nice University Hospital, France Sign up here.
CPMS CASE DISCUSSIONS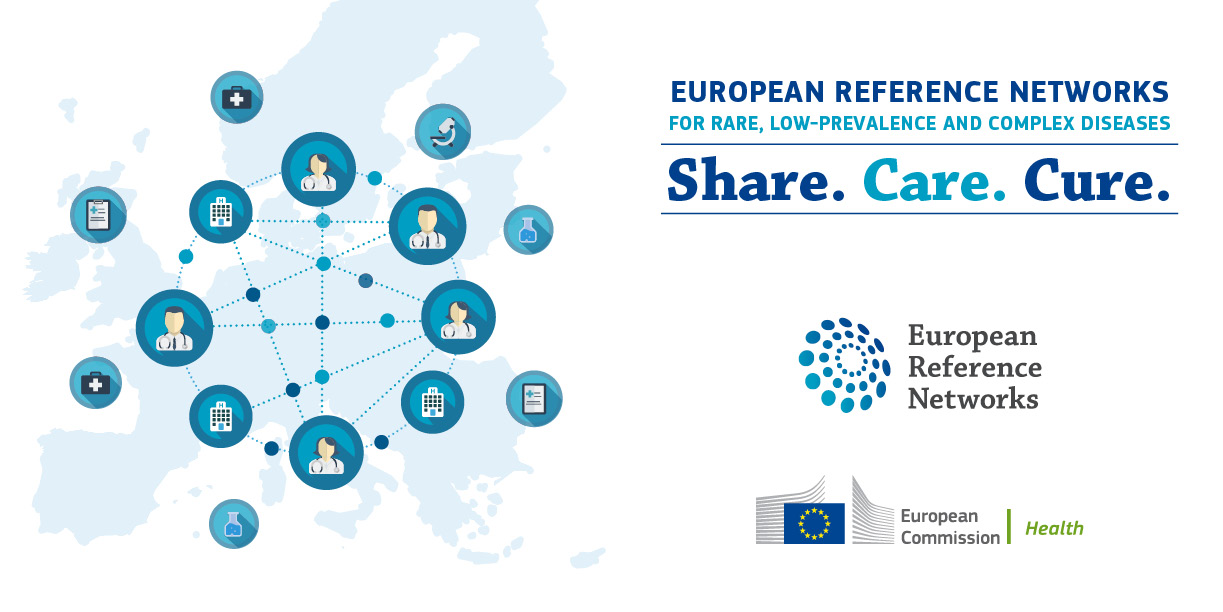 "In CPMS, I have contributed on both sides, first as an expert and also by presenting a clinical case. I have already used the previous CPMS, and the new one is more user-friendly. Preparing a clinical case for the current CPMS takes about the same amount of time as for other types of meetings." – Juan Dario Ortigoza Escobar, Barcelona


Online case discussions jour fix
Recently, regular Online Case Discussions were added to the ERN-RND activities. Any clinician from the ERN-RND network is welcome to join, contribute to the discussion and learn from the approaches of their colleagues.


You would like to contribute with a case to the discussions?
Please contact us ASAP!


28.04.22, 15 – 16:00 CEST
Unsolved complex case with unexplained slowly progressive dementia and progressive gait and appendicular ataxia.
Presented by Rik Vandenberghe, University Hospitals Leuven, Belgium.
29.04.2022, 10:00 – 11:30 CEST
Chorea: case submission still possible, all cases welcome
05.05.2022, 16:00 – 17:30 CEST
Dystonia/NBIA/Paroxysmal Disorders: case submission still possible, all cases welcome
FUNDING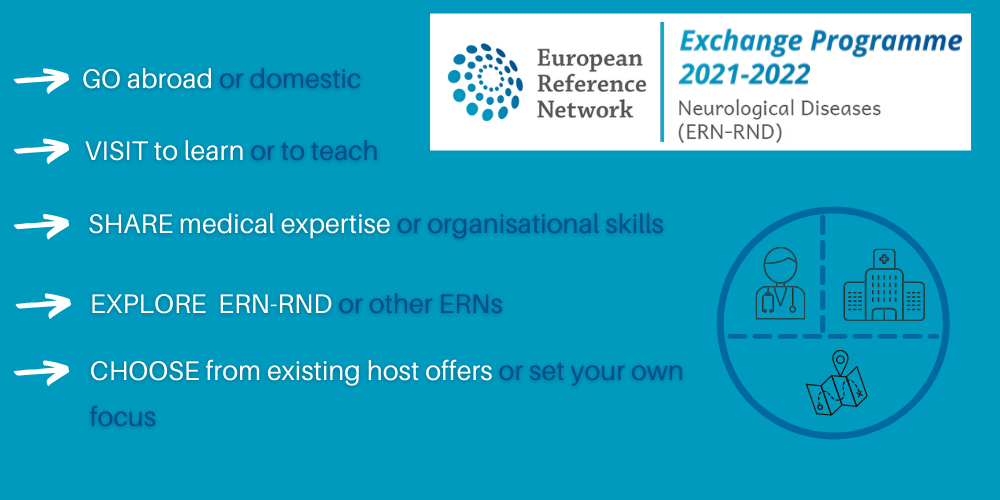 ERN-RND Short Exchange Programme: call for applications!
Healthcare professionals (clinicians, nurses, physiotherapists, etc.) affiliated to ERN institutions (Full Members or Affiliated Partners) can receive organizational and financial support for secondments with clinical focus lasting up to four weeks in ERN expert centres other than their home institution, supporting the sharing of knowledge and stimulating collaboration.


More information about the programme can be found on

our

website!


Exchanges are possible from April to December 2022.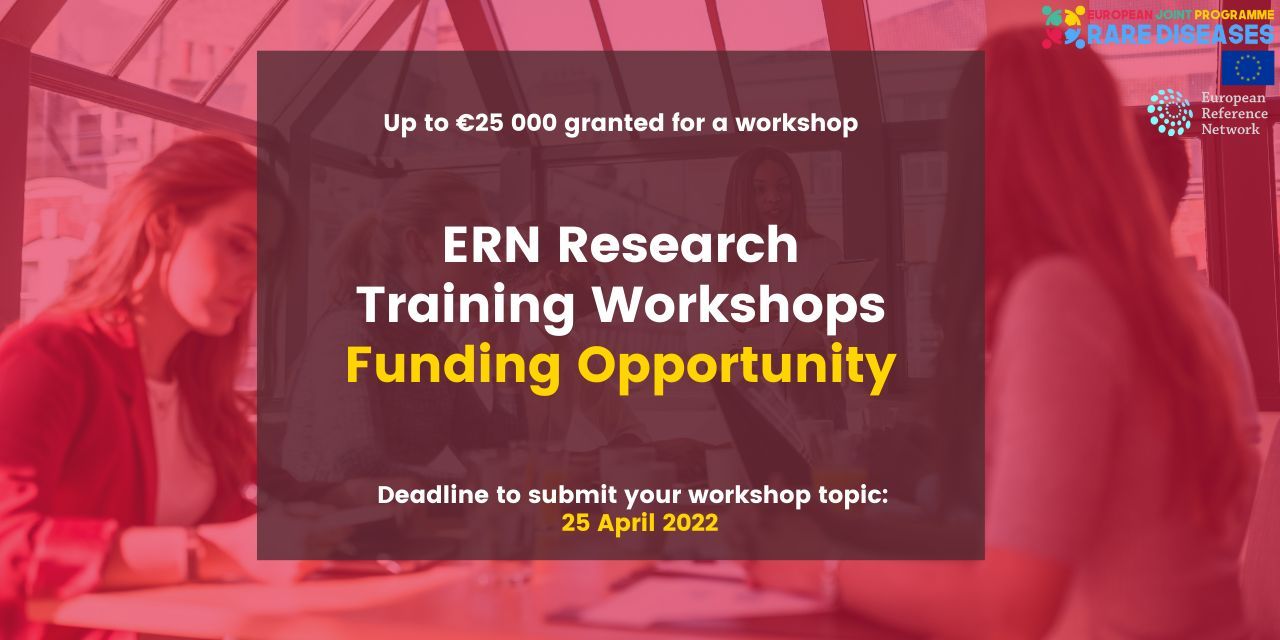 Applicants from ERN Full Members or Affiliated Partners can submit WORKSHOP TOPICS on rare diseases research to obtain funds (25.000€) in order to conduct a 2-day workshop.


The call is open until 25. April 2022.
Please note that selected proposals will have up to 12 months to conduct the research workshops.


Selected ERN-workshops from previous calls in which you can participate are listed here.


Solve-RD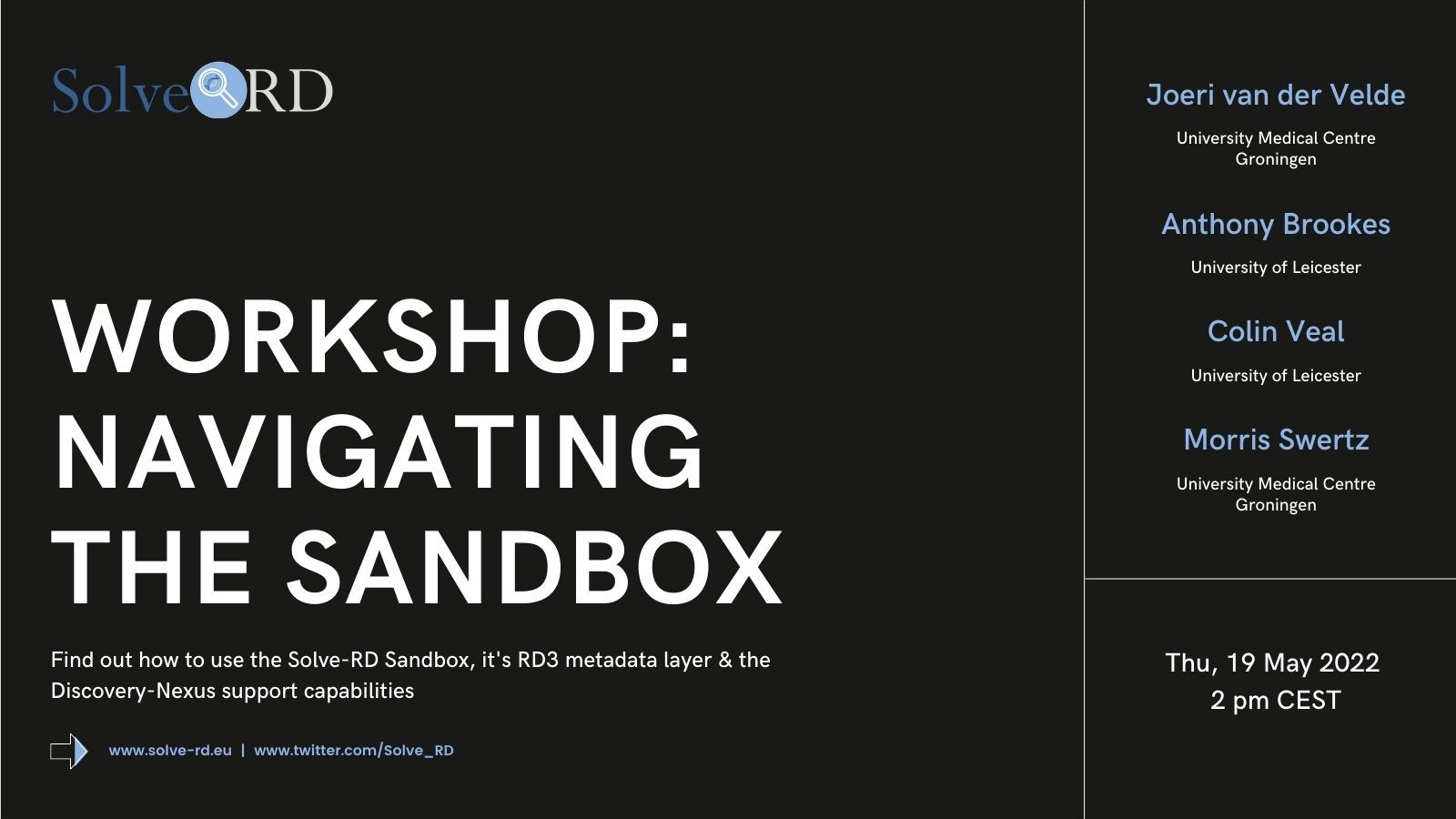 Solve-RD workshop: Navigating the Sandbox
This combined webinar & workshop will provide an update on Solve-RD Sandbox services/functions, and also consider future plans, needs and possibilities. Intended participants include ERN data controllers/producers and DITF members. More information and link to registration here: https://solve-rd.eu/solve-rd-workshop-navigating-the-sandbox/.


Solve-RD Annual Meeting 2022
Events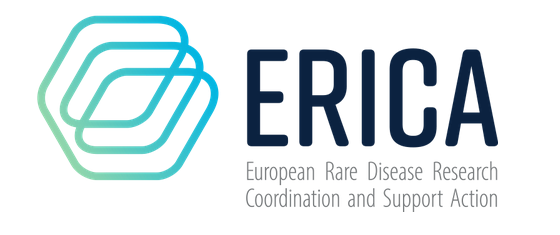 European Rare Disease Research Coordination and Support Action- ERICA
Monday 20 June (16:45 CET Opening) - Wednesday 22 June 2022
Hosted by Istituto Ortopedico Rizzoli (IOR)/ ERN BOND
All the ERICA beneficiaries, ERN representatives, Expert Group members, Advisors and partners will gather to this face-to-face symposium to discuss the progress and future of the ERN related Research activities and to participate in the WP-Specific Expert Working Group sessions.
It is also possible to join online.
NB! to benefit of the hotel discount, you need to book before19th May
Programme, registration, additional info and updates at ERICA website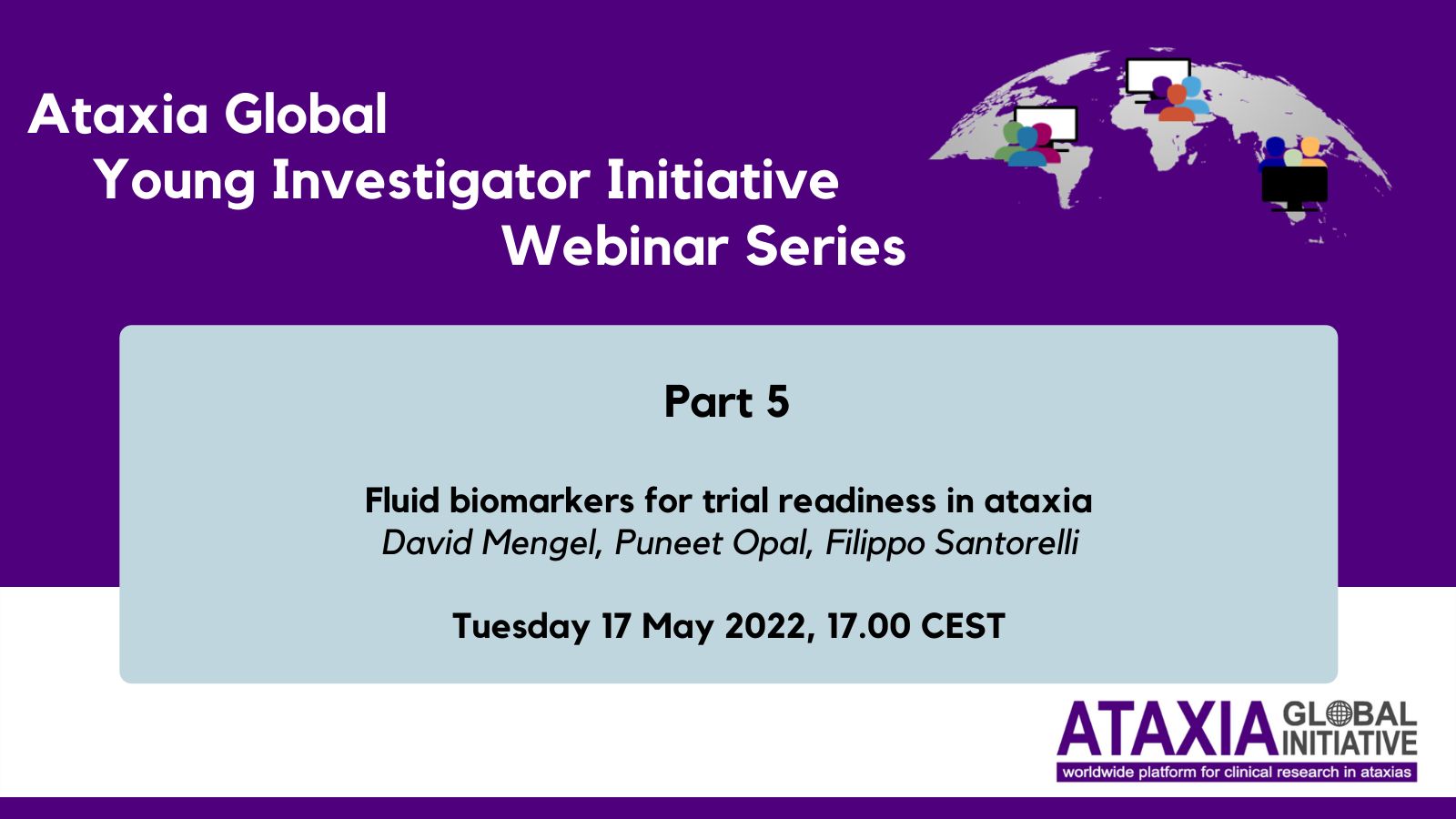 AGI Webinar: "Fluid biomarkers for trial readiness in ataxia"
Date: 17 May, 5pm (CEST)
Venue: Online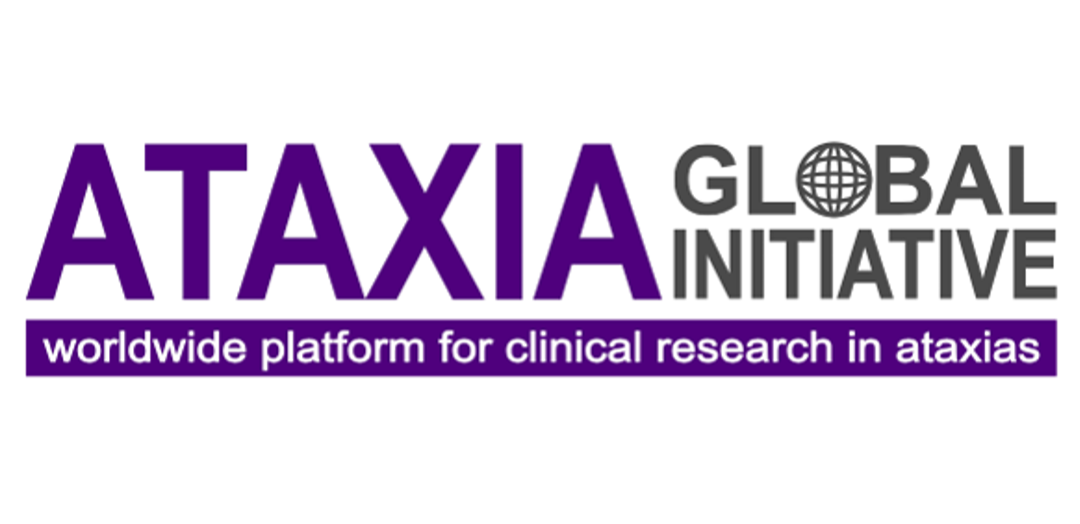 Ataxia Global Conference 2022
The Ataxia Global Initiative (AGI) Conference will be held at Renaissance Dallas Addison Hotel in Dallas, Texas, USA on November 4-5, 2022, directly following the International Congress for Ataxia Research (ICAR). It brings together academia, industry as well as patient advocacy organisations and will focus on trial-readiness for ataxias.
More information and registration here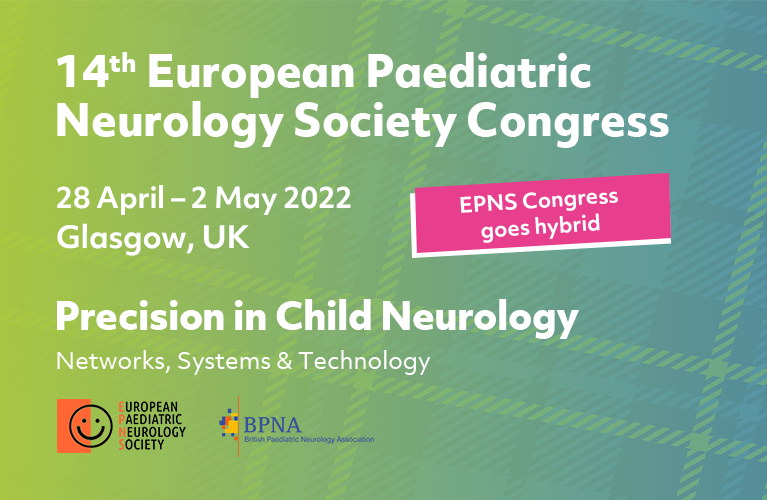 Date: 28 April - 2 May 2022
Venue: Glasgow, UK & online
Registration for the

14

th

Congress of the European Paediatric Neurology Society (EPNS) is now open for onsite and virtual participation.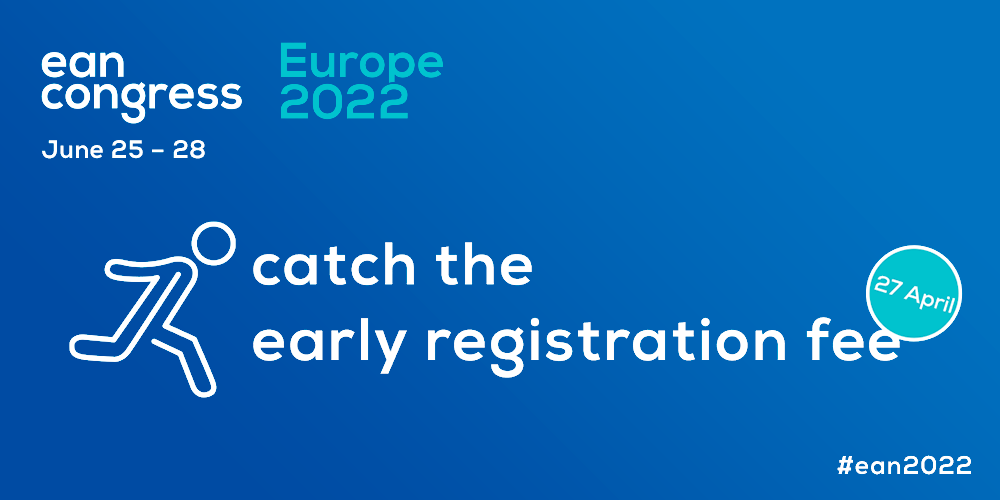 Date: 25 - 28 June 2022
Venue: Vienna, Austria


Registration is now open.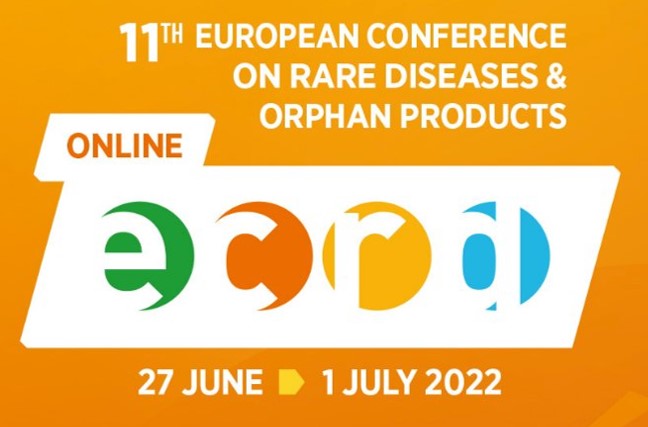 Date: 27 June - 1 July 2022
Poster abstracts submissions for the ECRD 2022 are now open until 31st March 2022.

34th Annual Meeting of the European Academy of Childood Disability
Registration is now open!
RARE DISEASE PETITION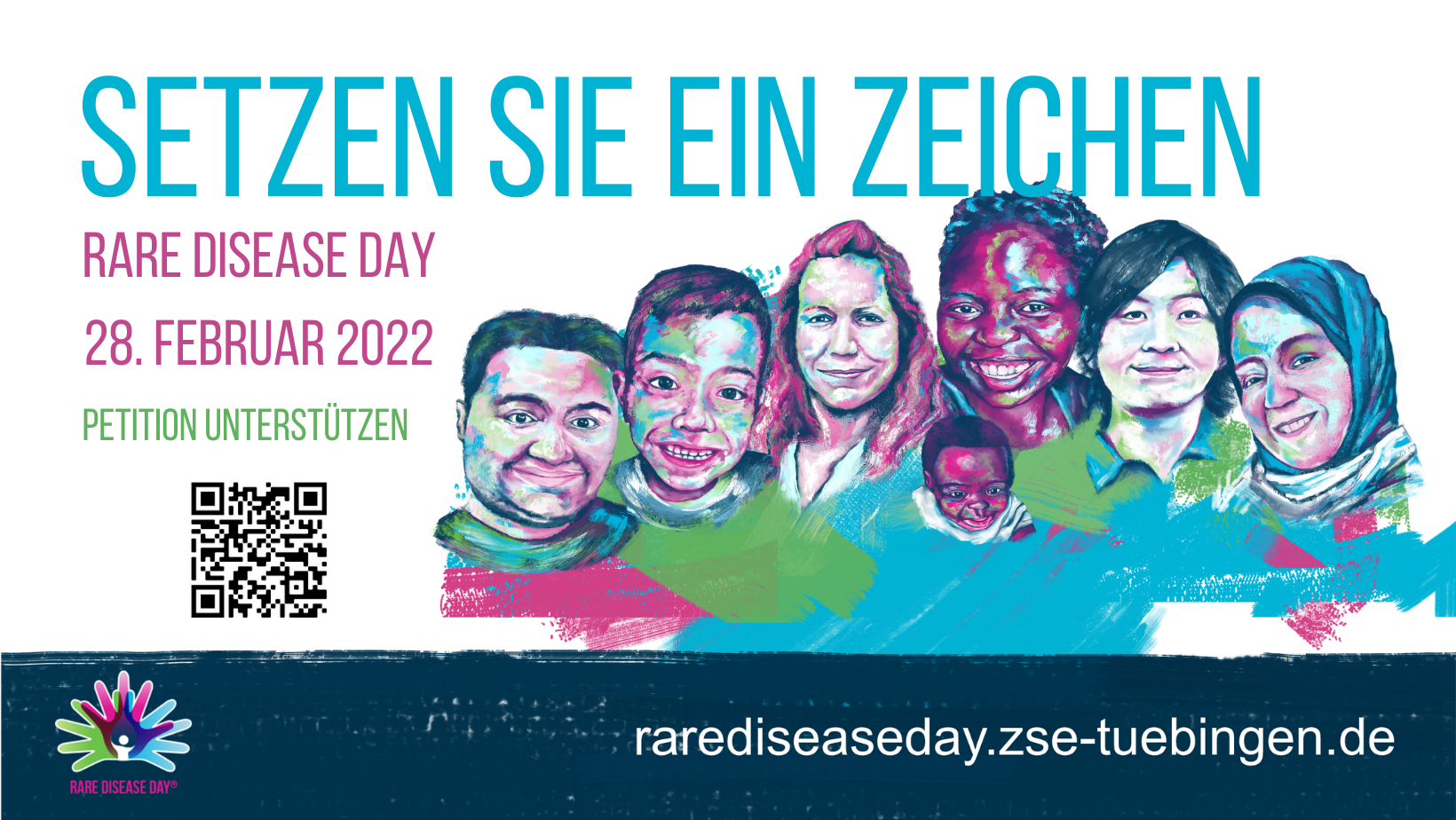 The German Rare Disease Centers have started a petition to the government for better funding to help people with rare diseases.
They need 50.000 signatures.
Sign the petition here by clicking the button below!
PUBLICATIONS
Once we are made aware of a new publication to which an ERN-RND member has contributed, we post the link to it in the news section of the ERN-RND website
here.
You can also
email us directly
to let us know that you have recently published a research article.
ACKNOWLEDGEMENT
Please use one of the sentences below to acknowledge ERN-RND in all publications/presentations/clinical trials etc. (this document can also be found on the Collaborative Platform).
If possible, the logo should also be displayed.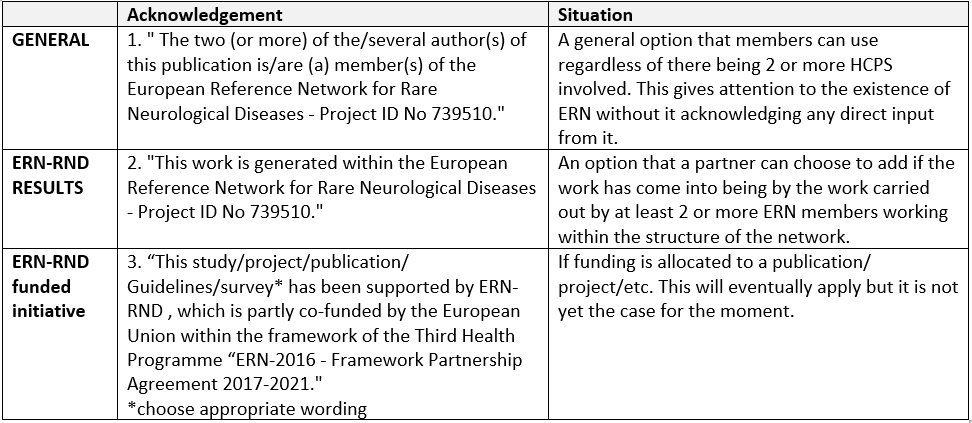 ERN-RND Coordination team
This is an internal email which was sent to ERN-RND full members, affiliated partners and ePAG patient representatives.