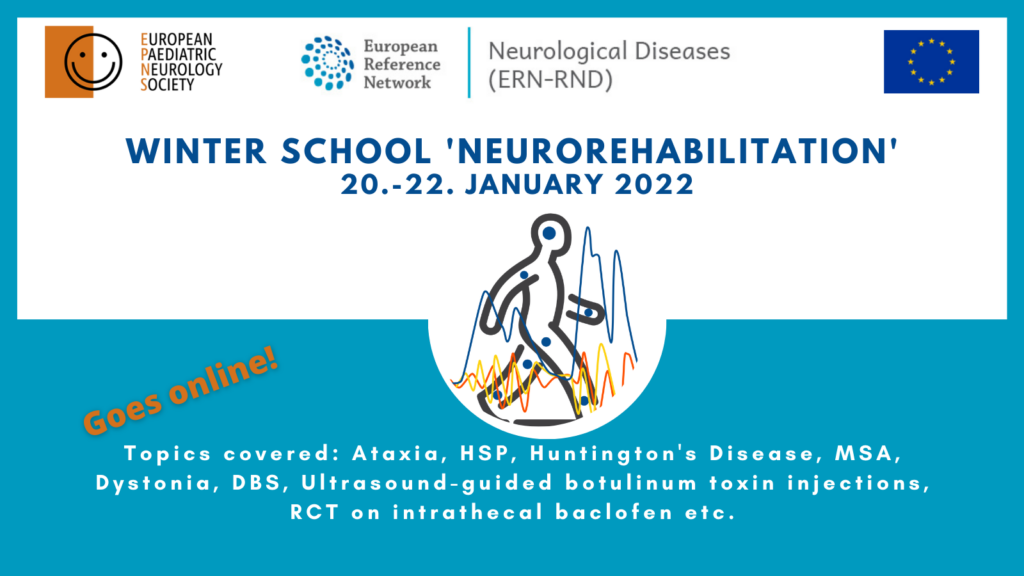 REGISTRATION IS CLOSED
The 3rd ERN-RND Winter School in collaboration with EPNS is dedicated to rehabilitation issues in patients with symptoms of a rare neurological disease. It is an opportunity for young neurologists/residents who are interested in rare neurological disorders to receive in-depth training from internationally-recognized rare neurological disease experts.
Validated assessment and outcome measures for adults and children are discussed, as well as a variety of (advanced) treatment options for spastic paresis, primary dystonia and ataxia. In hands-on sessions in small groups, different therapeutic techniques will be demonstrated. All participants are invited to contribute to the Winter school programme by submitting an appropriate case. The most meaningful/adapted ones will be attributed to an oral discussion session. This will give the participants the possibility to exchange their ideas and to discuss difficult cases.
Practical information
Due to the current COVID-19 situation in Europe, this event will take place online. Registered participants will receive a link to join the event in due time.
Eligibility:
- Fully paid up EPNS members or affiliated to ERN-RND Full Members, Affiliated Partners and to Institutions that will become ERN-RND Full Members as of 1. January 2022
- Residents within five years after receiving MD
- Young neurologists within five years after receiving Board Certificate
- Other medical professionals (e.g. physiotherapists) within five years after completing their vocational training.
If you have any questions, don't hesitate to contact us!