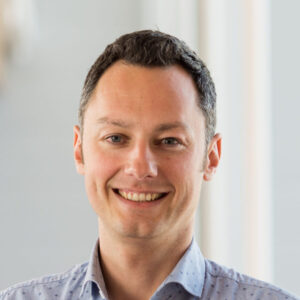 In this edition of "Meet the members", we interview Jorik Nonnekes, consultant in rehabilitation medicine at the Radboud University Medical Centre and Sint Maartenskliniek, the Netherlands. He will tell us a bit more about his work in the hospital, within ERN-RND and his expectations for the network.
1. What is your profession (department, affiliation, etc.) and your medical expertise or specific field of interest/why?
My name is Jorik Nonnekes and I work as a consultant in rehabilitation medicine at the Radboud University Medical Centre and Sint Maartenskliniek, both located in Nijmegen, the Netherlands. Both my clinical and scientific work focuses on gait and balance impairments in people with neurological diseases, with specific emphasis on gait impairments in Parkinson's disease, rare and inherited movement disorders (hereditary spastic paraplegia and spinocerebellar ataxia) and stroke. My aim to improve the quality of life of people with gait impairments is the drive behind my work.
2. What do you like most about your work and what is the biggest challenge specially in regards to working on rare diseases?
I do love the combination of clinical and scientific work. On the same day I try to provide the best possible care for a person with a rare neurological disorder (e.g. hereditary spastic paraplegia), while also being involved in exciting studies that aim to further improve clinical care for these people in the near future. As there is so much heterogeneity in rare neurological disease, the biggest challenge is to personalize treatment, and to translate this personalized approach into scientific studies.
3. How do you participate in ERN-RND?
I participate in ERN-RND by being one of the coordinators of the working group on neurorehabilitation. Last year, I gave a ERN-RND webinar on the management of gait impairments in hereditary spastic paraplegia and this year I will provide a webinar on the sign-based approach to functional gait impairments.
4. What are your expectations for the network?
 When we want to improve the care for people with rare neurological disorders, collaboration is key. Specifically, I hope that we can improve neurorehabilitation for rare neurological disorders, for example by making it more evidence-based.
5. How do you think patients and clinicians can work together/why do you think it is important?
Collaboration between patients and clinician is of utmost importance. On a weekly basis I get inspired by anecdotes from patients, which fuel my research ideas. I have noticed that scientific research becomes better when patients are involved from the start.
You are an ERN-RND full member or affiliated partner and would like to participate? Please contact us.