EXPERT CENTRES for Rare Neurological Diseases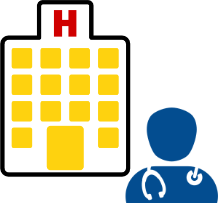 You will find below the expert centres in rare neurological diseases across Europe that are part of the ERN-RND network. These RND expert centres have been approved by their respective national healthcare authorities and have been thoroughly assessed during the ERN application process.
The network is currently composed of 32 full members and 10 Affiliated Partners from 21 countries. Please note that we are currently going through an expansion process and will soon cover all of Europe.

General information and contact details of the ERN-RND centres can be found at Orphanet, the portal for rare diseases and orphan drugs.
Cerebellar Ataxia and Hereditary Spastic Paraplegias
Choreas and Huntington's Disease
Dystonias, paroxysmal disorders (non-epileptical ones) and Neurodegeneration with Brain Iron Accumulation
Atypical parkinsonian syndromes: Genetic PD, Multiple system Atrophy, Progressive Supranuclear Palsy/Corticobasal degeneration
How to contact ERN-RND expert centres
You will find the contact details of our ERN-RND Expert Centres here.